So this is my first trip report! I spent most of my time wandering Tarzan's treehouse and enjoying the view, I never venture up there so I finally did and enjoyed it
I love being alone, above the mess of the crowds all by myself. =)
ps - i'm not the best photographer so sorry for any blury or odd pictures.
I didn't arrive to the park until about 2:45PM, there was absolutely no traffic on the way so I made it there without hitting any traffic in about 30 minutes, I only planned on staying an hour or two so I parked in downtown disney =)
On my way into the park I noticed this and thought it was funny...I dont know why, but I did..
Parking was no problem, although Downtown Disney was oddly crowded for this time and day I managed to luck out and get a parking spot right up front!
Just in case anybody was wondering...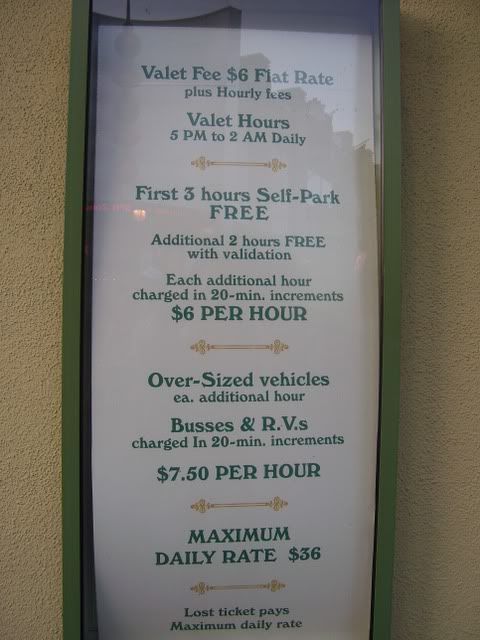 Walked through the packed Downtown Disney to the maingate, where I was greeted with an empty line!
Up Main Street we go...sorry for the lack of pictures
Still some pretty long wait times here...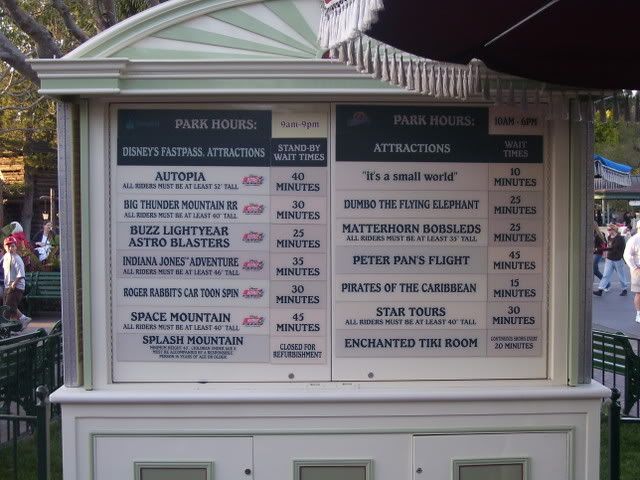 Can anybody guess where this is?
Took the shortcut through Rancho Del Zocalo and snapped a few shots, for some reason today I was obsessed with the lighting fixtures all around the park...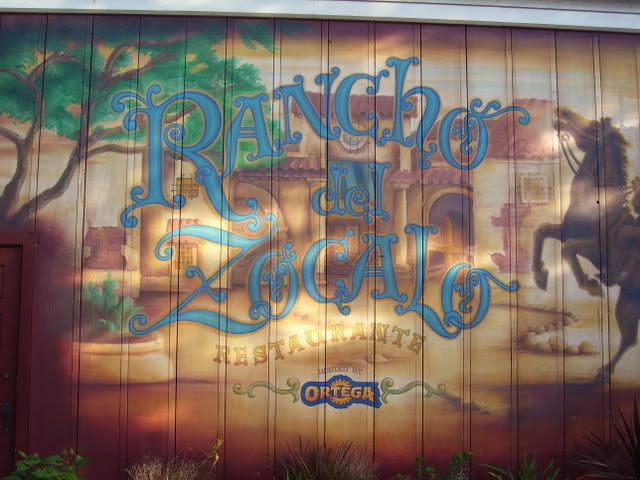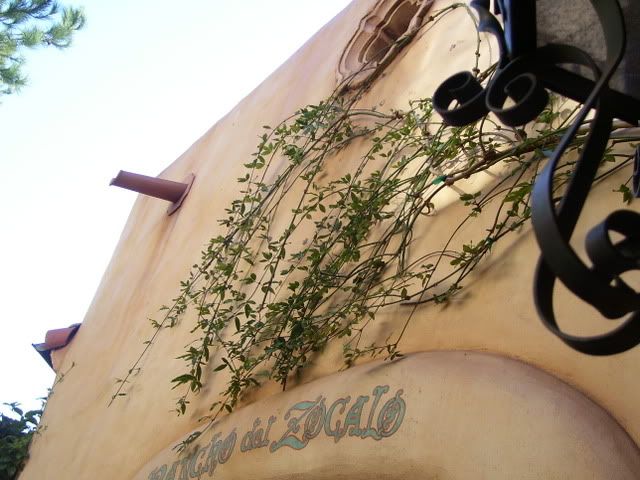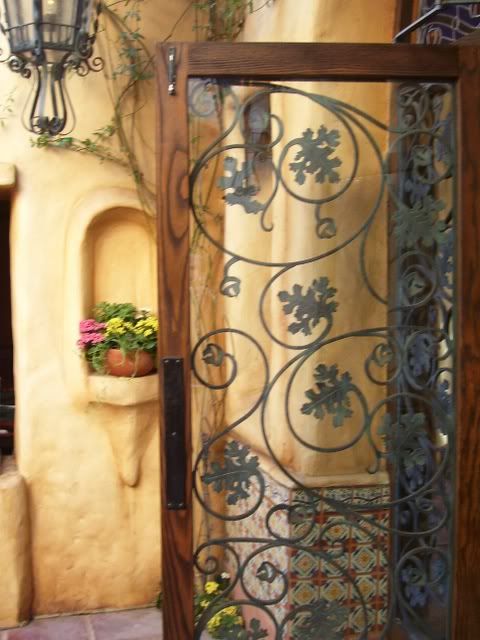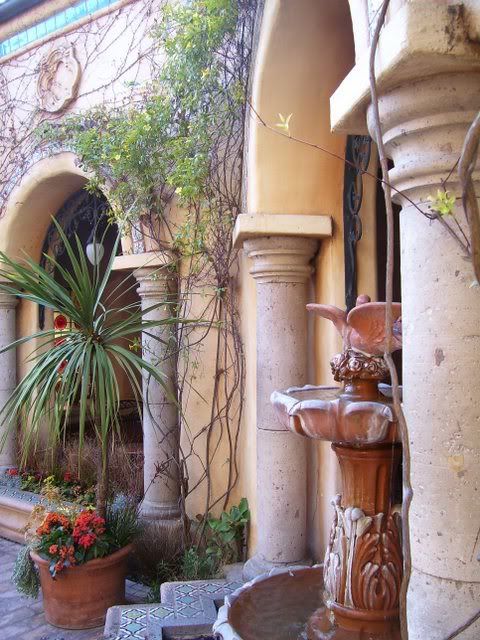 And here you have it folks, a petrified tree...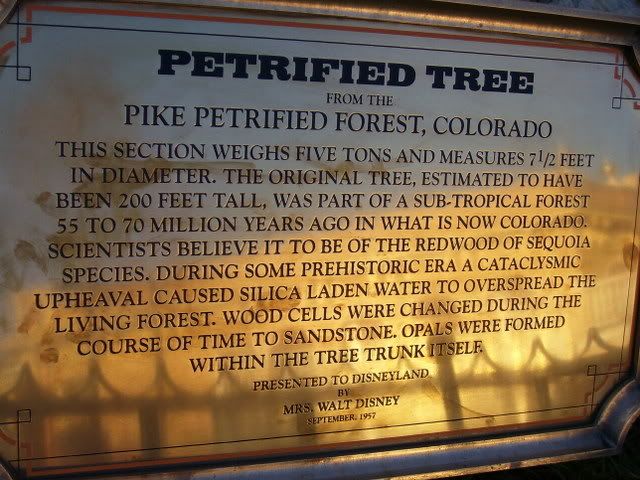 On my way to ride HM I could'nt help but be disturbed in my mental Disney state of happiness by the sounds of this...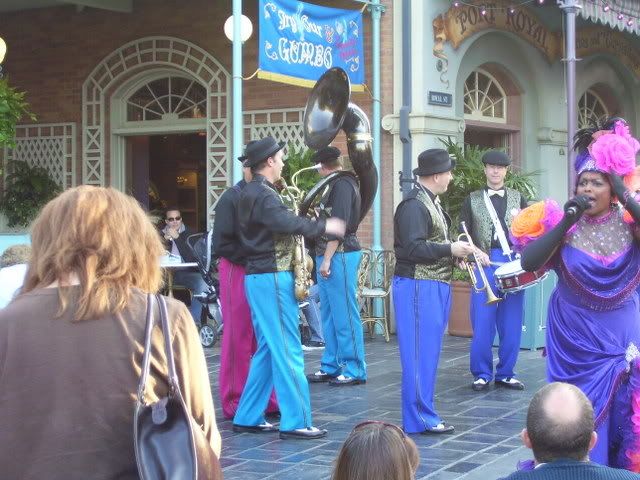 I'm sorry if you enjoy this show, but it was white noise to my ears...And could'nt of been more pleased once I was finally away from the most annoying voice in the world, and finally at....
Haunted Mansion!
This sign has probably always been here but this is the first time I noticed it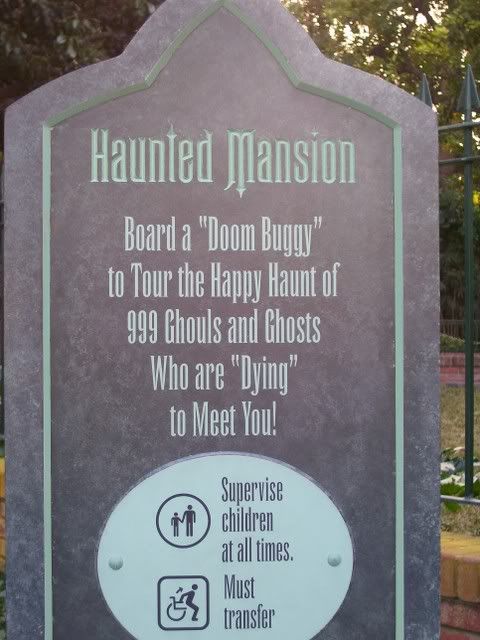 Practically no line for HM, walked right up to this
The talk of the line we're these characters, They we're also screaming, being obnoxious and very inmature throughout the entire ride...making it very unenjoyable for everybody on it...I personally found it a little amusing that everybody was screaming at them to "SHUT UP!!!"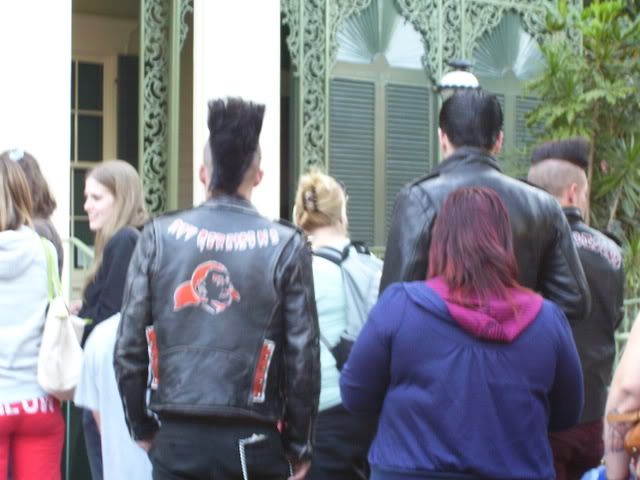 Couldn't get any pictures on the ride, Atleast I couldn't figure out how to get my camera to get a decent picture in the ride without using flash which I hate doing...
I snapped this picture over the wall into the backstage area, is that the "hidden" pet cemetary back there I see?
Wanted to go check out the Disney Gallery but found this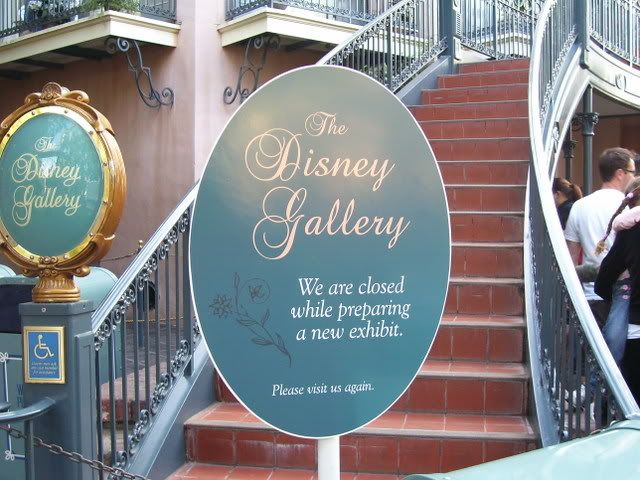 I was going to grab a dole whip and head home, but decided to pay due to one of the greatest views in the park!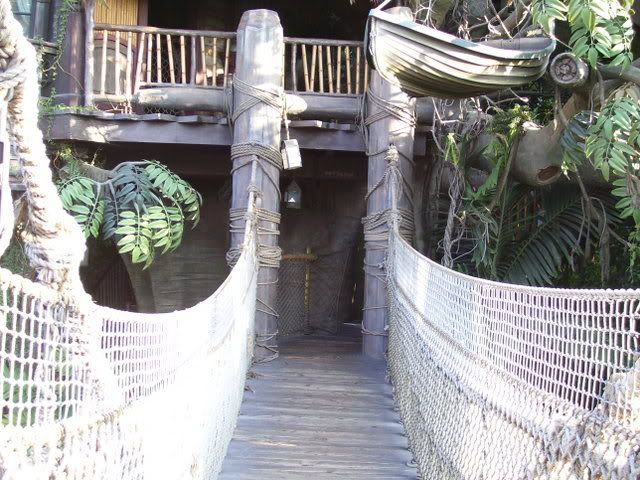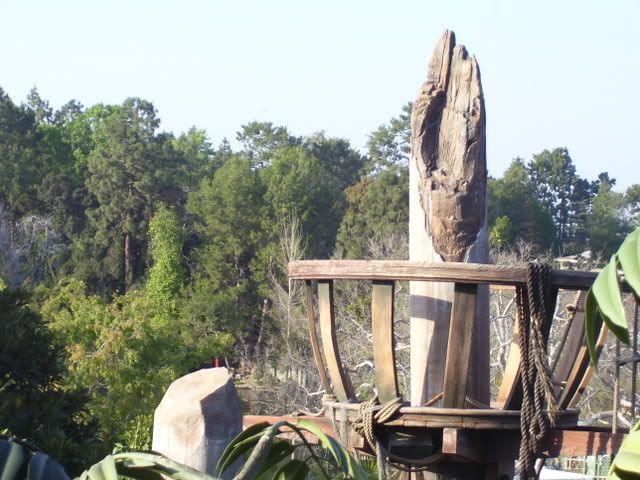 It's a long way down!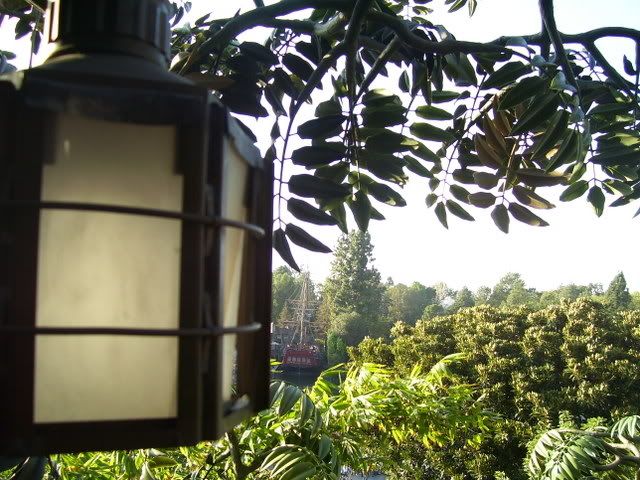 What a view! I couldn't help but enjoy all the green!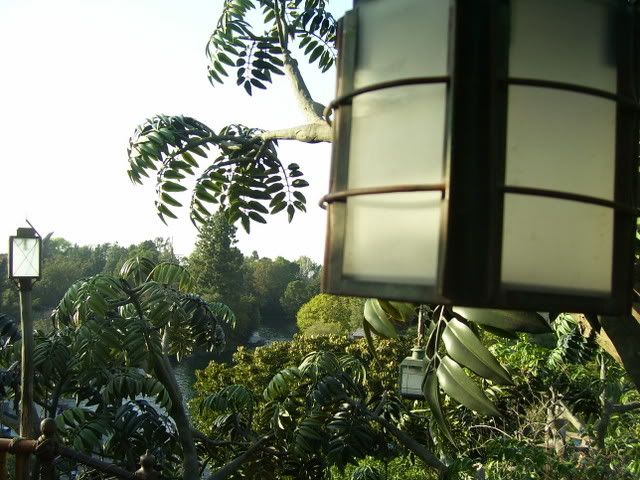 This right here made me a little dizzy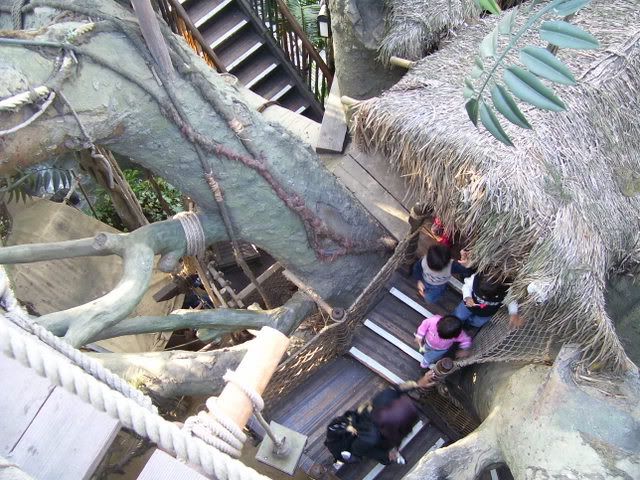 After taking this picture I really wanted to ride Big Thunder, but had to fight the temptation..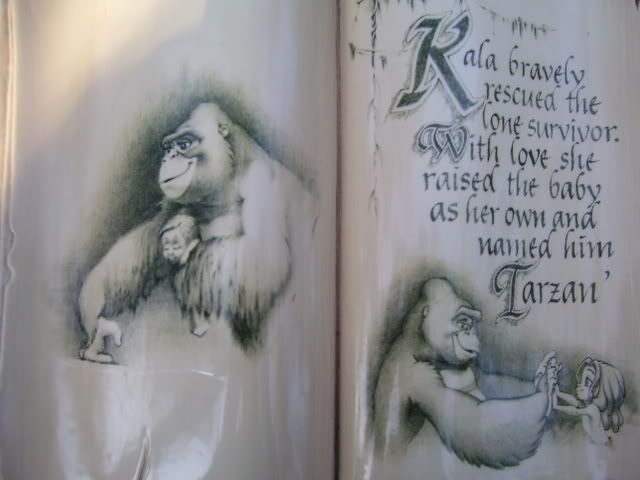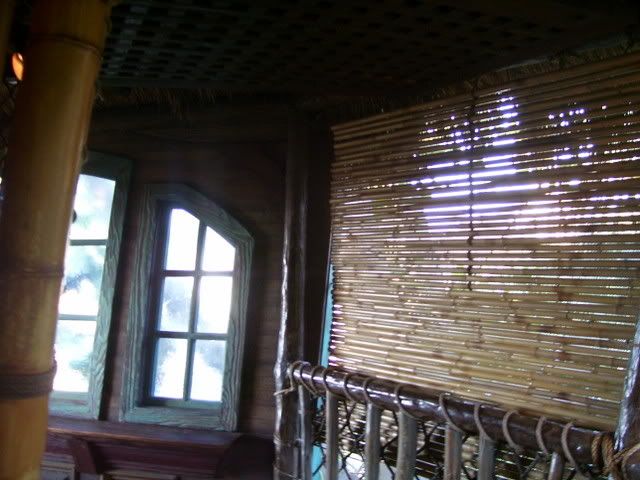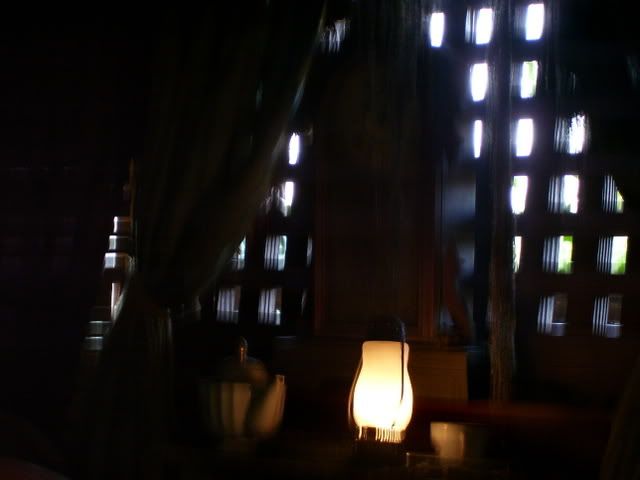 I wish I had this view from my room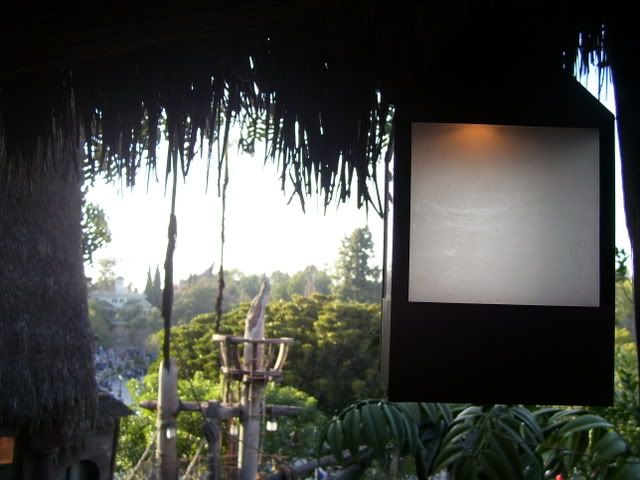 Heading out of Tarzan's tree house I snapped a few shots of the waterfall I thought looked pretty decent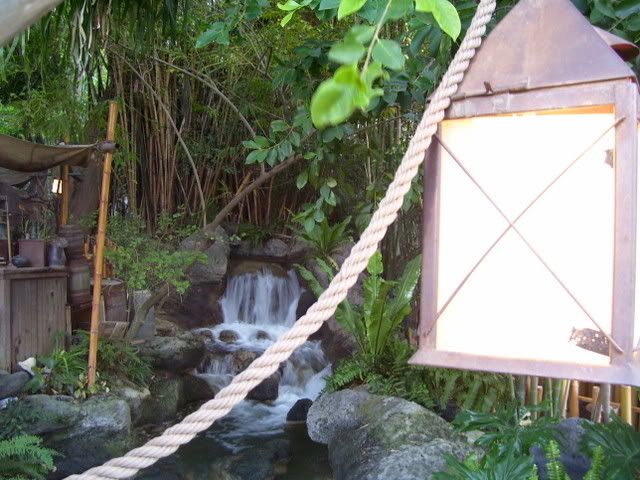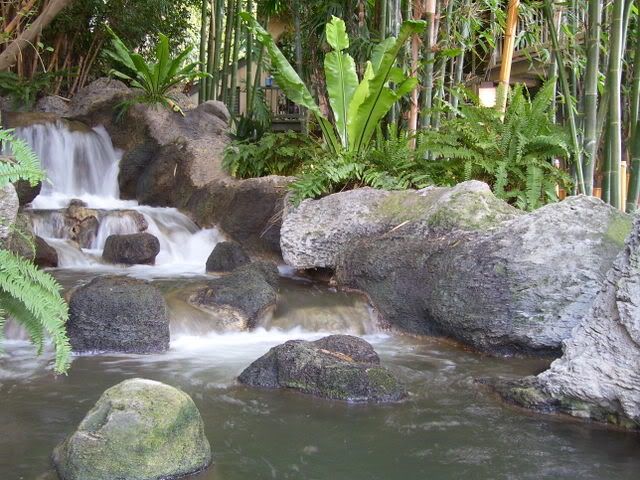 And on my way home I go...
Snapped a few shot's on my way out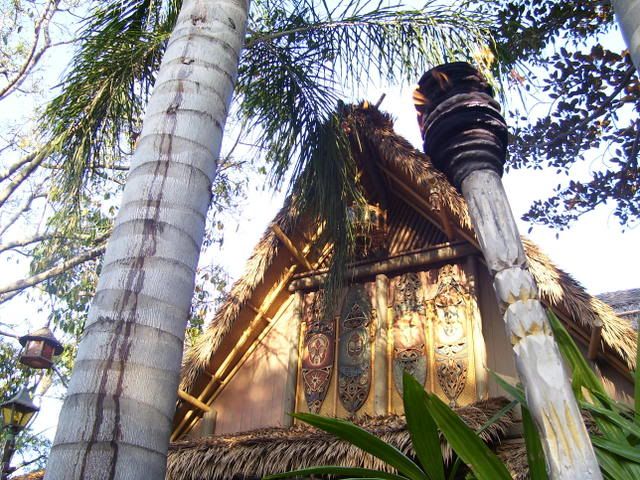 Just so you get an idea how the crowds we're..
A quick shot of the half castle + tree's makes me want to grab a hot coffee, sit back, and relax in this nook off to the left of the Castle...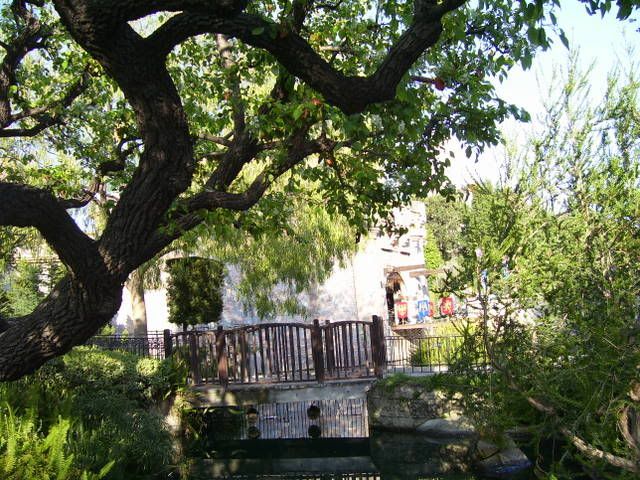 Had a great time in the park, Although the park was pretty full I did'nt encounter any crowds besides walking through Adventureland... Hope you all liked my first Trip Report!