02.24.07

Friends. There are a variety of types. There exist the friends that you meet and gradually grow a fondness for and others that you just know passively. Still there are those rare people you meet that you instantly connect with. When Dustysage and I met SirClinksalot and his wife, Belle, we instantly liked them. When we met their two kids we fell in love with their whole family.

Dustysage and I were invited to spend the day with SirClinksalot and Belle to celebrate their son's 9th birthday along with their family. Generally we don't head out to the resort on a Saturday but we jumped at the chance to spend time with the family that we adore so much.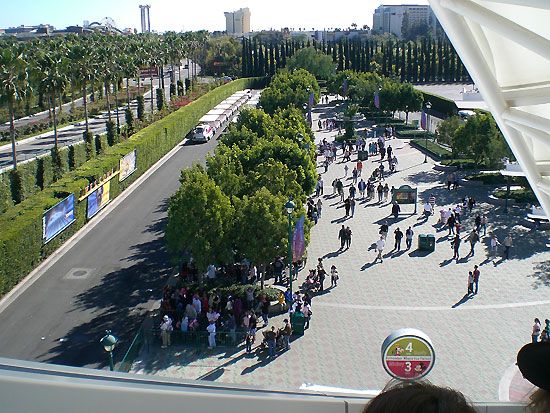 The Clinksalot clan (SirClinksalot, SC's Mom, Belle, Belle's Mom, and the two Clinks'okids) had rezzies at Blue Bayou and we planned to meet them at the resort after thier decadent lunch. It was a little bit after 2pm. Dusty and I had just picked up lunch and were heading to the resort with a little gift for the birthday boy. SirClinksalot called as we approached the resort to tell us that he had procured Space Mountain Fast Passes for our whole group. "YIPEEE!!!" But that they were now headed over to DCA "(Groan)!" Dusty said we would meet them there.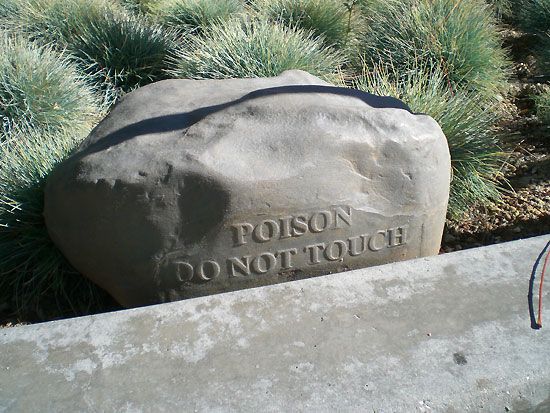 We got off the tram and saw an alarming rock in a planter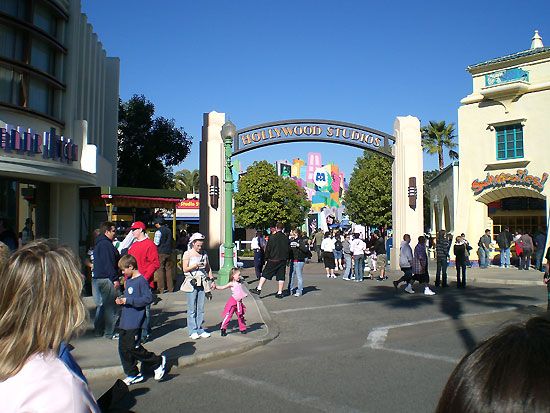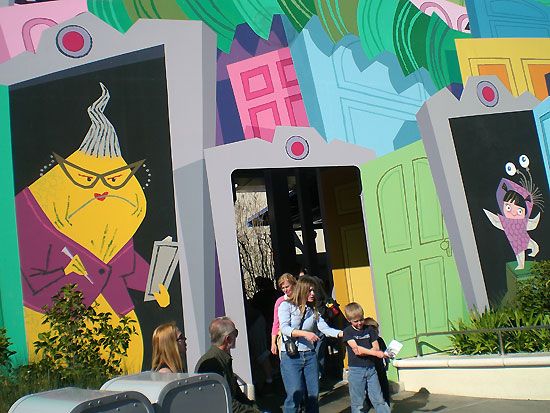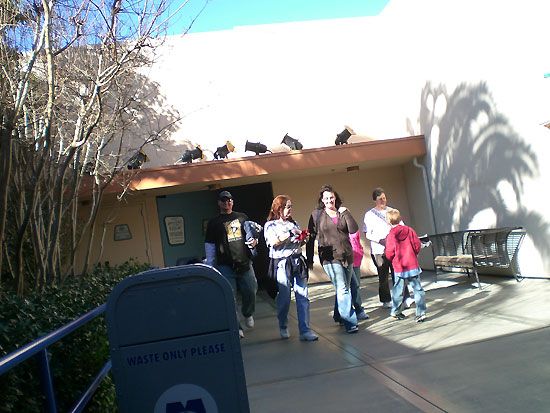 Here they come!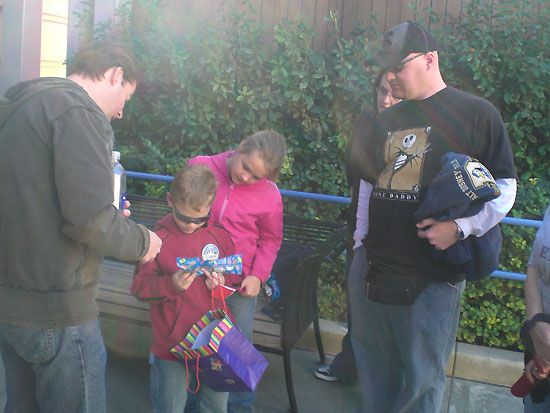 Happy Birthday big guy!
Belle, whom I LOVE, suggested we get a little coffee. Anytime is a good time for coffee. We headed over the the train place, as the kids called it. AKA Bakersfield Bakery. We narrowly missed the High School Musical parade. Bless their hearts. They sure entertain. I got my cup of Joe and the rest got their drinks.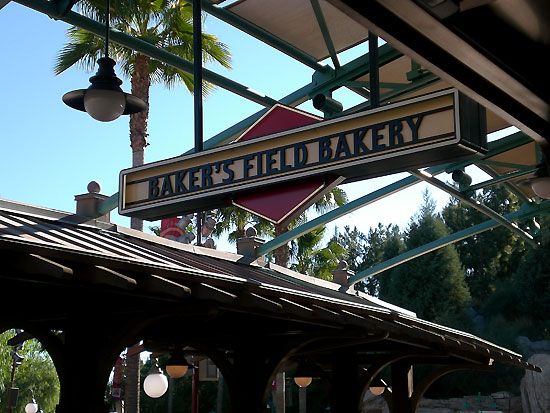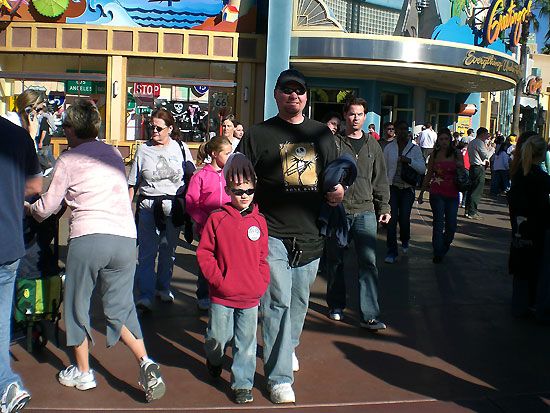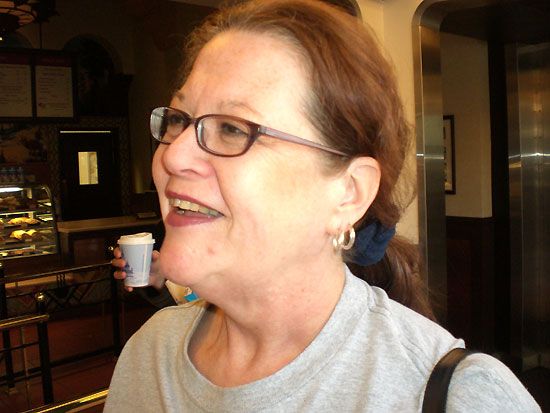 SirClinksalot's Mom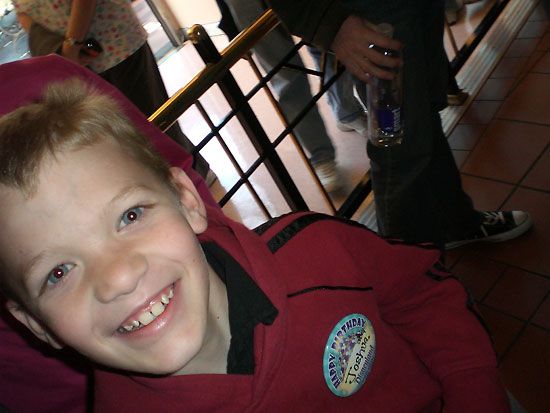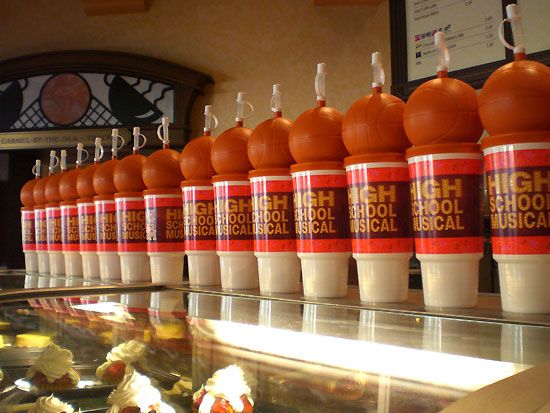 HSM souvenier cups litter the display case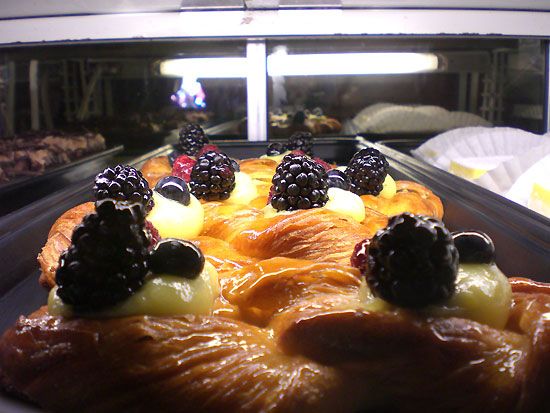 MMMMMMMMMMMMMMMMMMMMMMMMMMMMM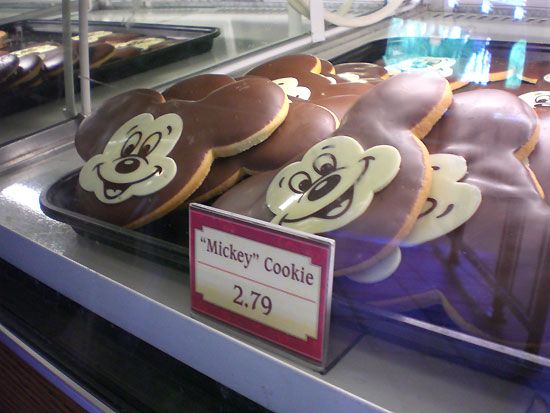 My Favorite cookie at the resort.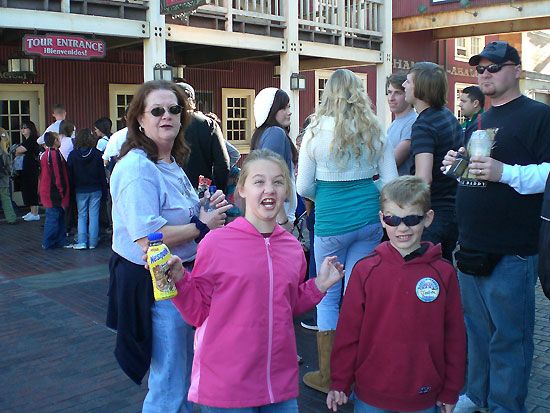 "A 5 minute wait for a Tortilla?!?!?"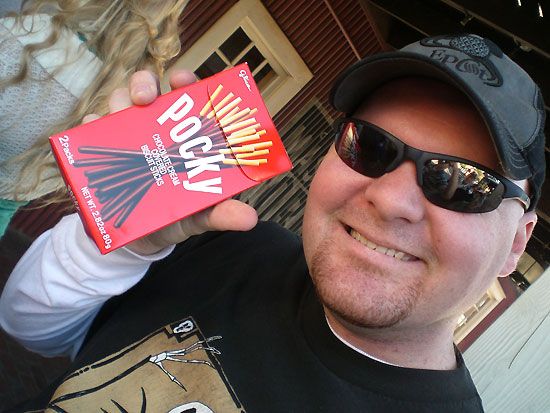 Dusty gave SirClinksalot something to tide him over.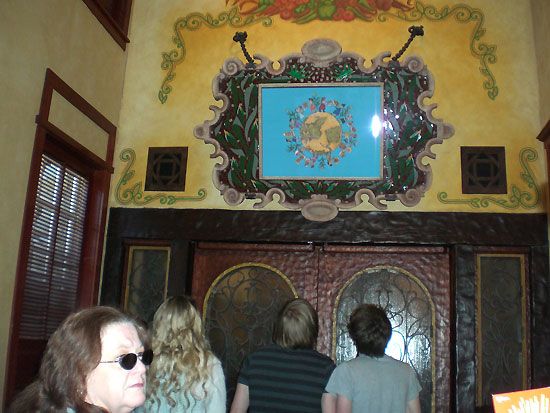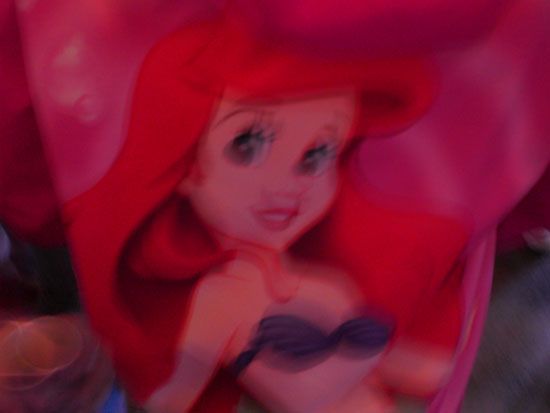 Belle's daughter's cool jacket.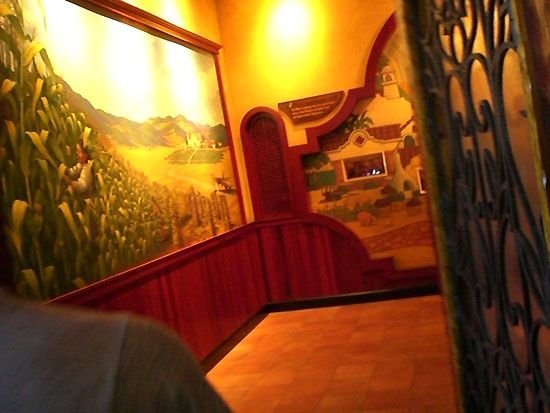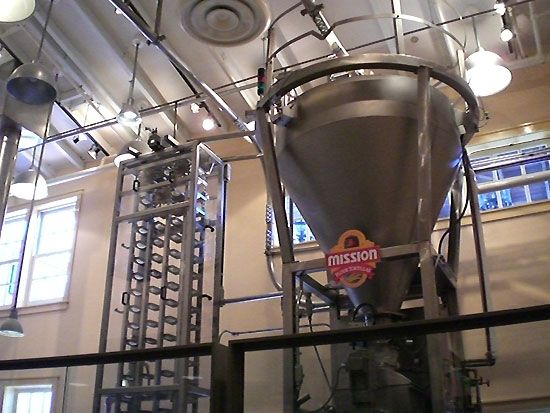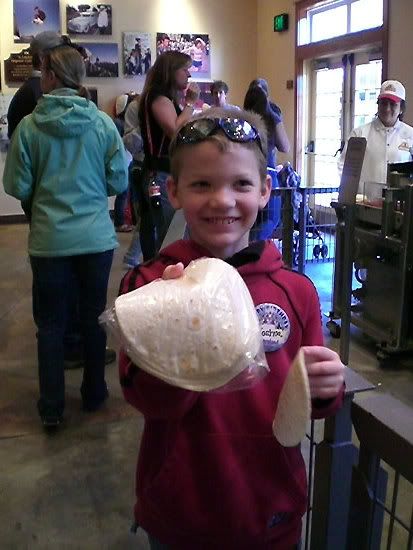 Happy birthday kid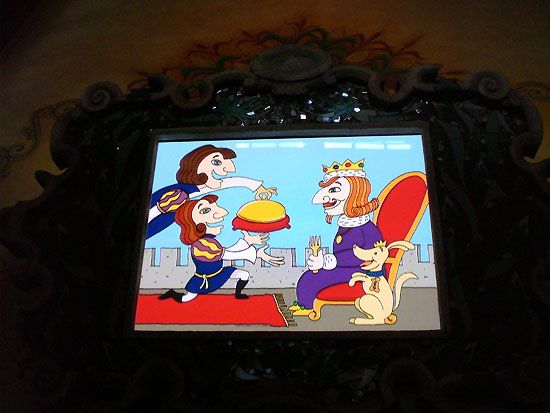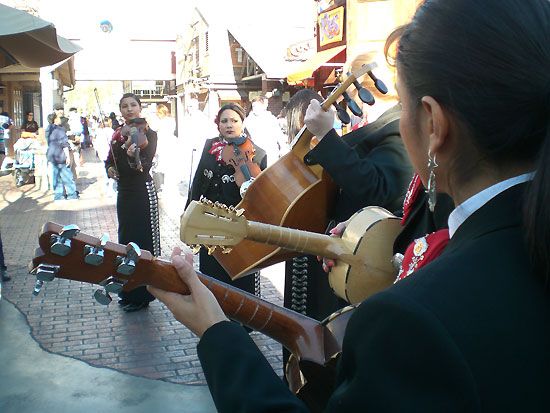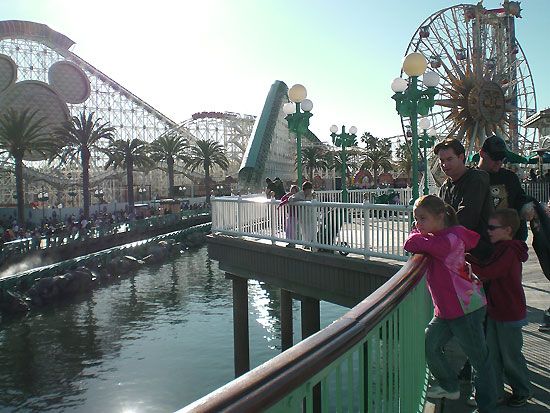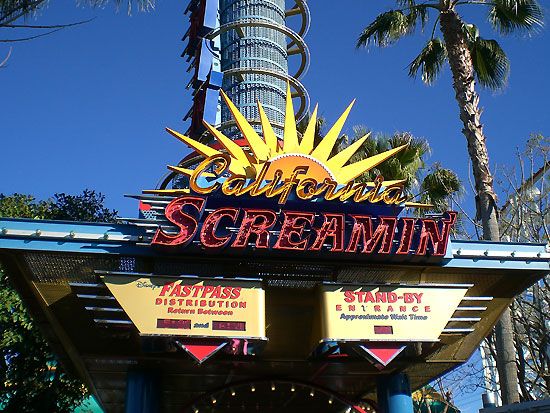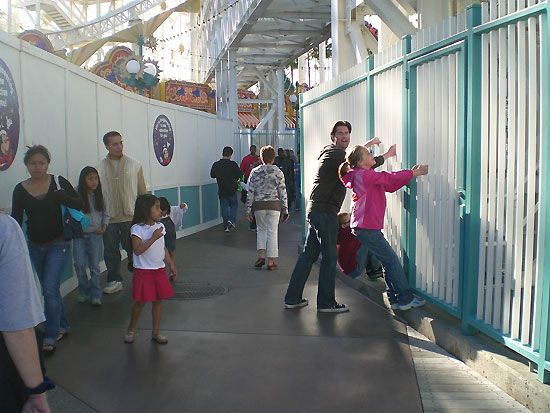 Dustysage and the kids enjoy Disney's Prisonland!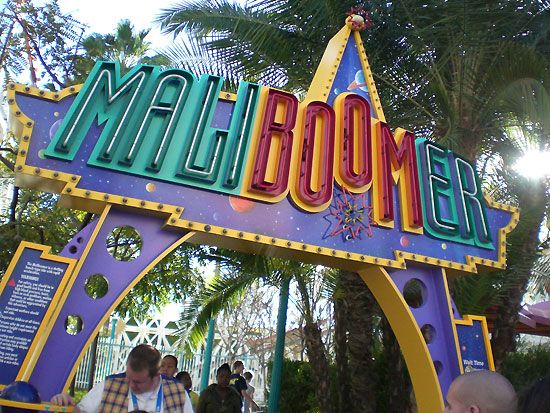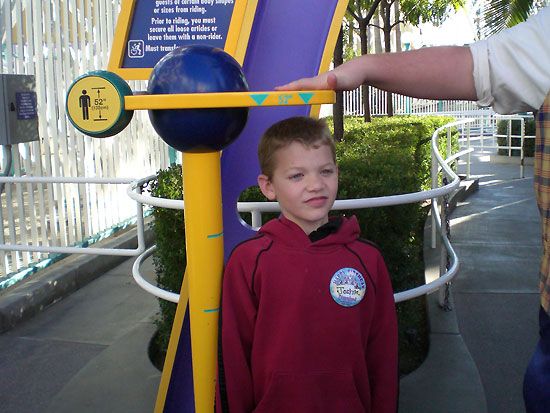 Not yet kiddo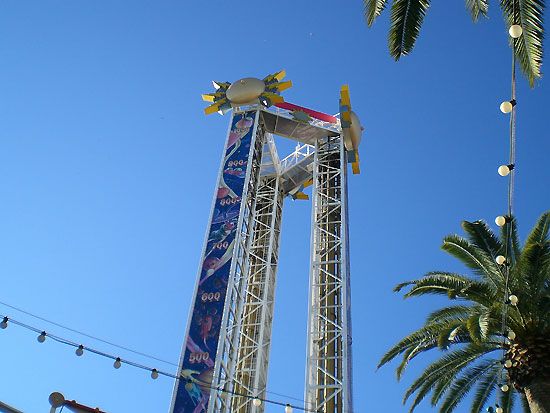 The view from Mailaboomer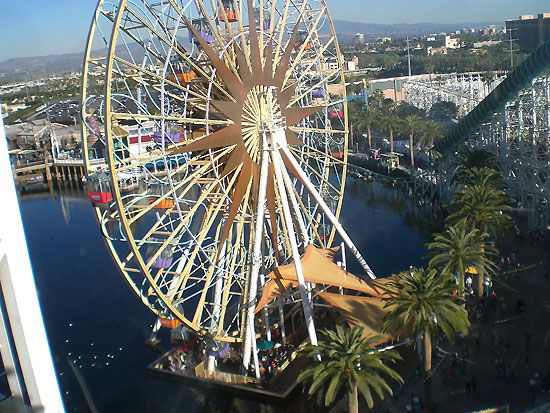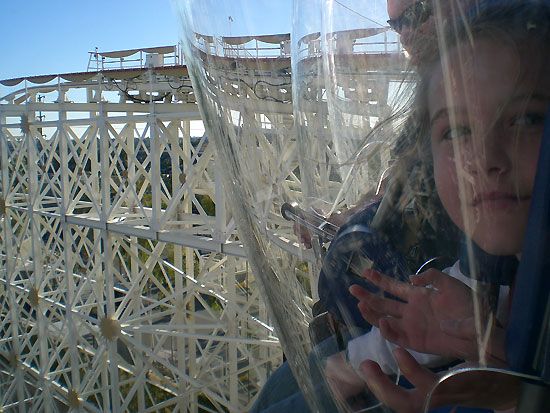 A Clinksokid and SC himself

Meh. The Cast members were great and really got the crowd through.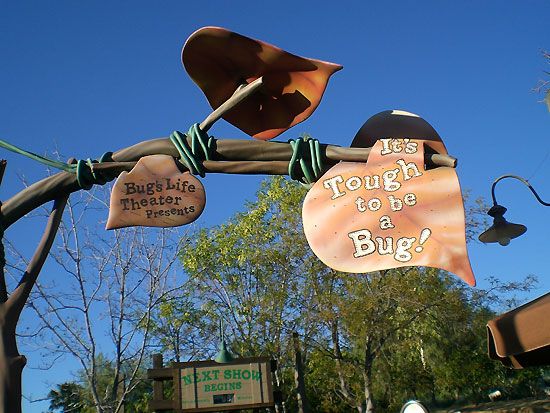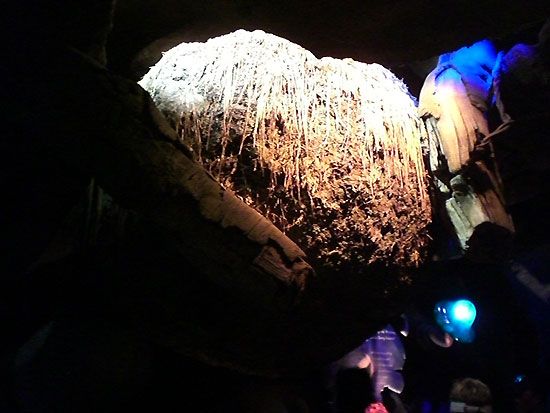 A big ball o' dung.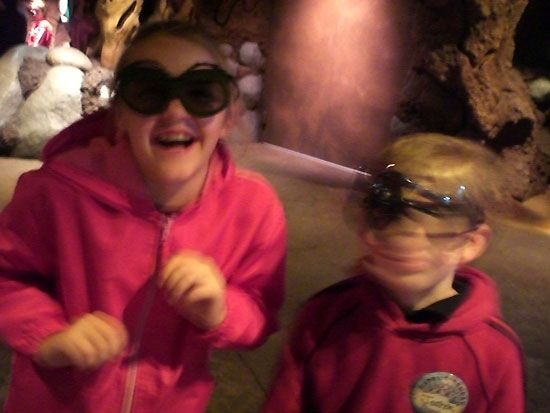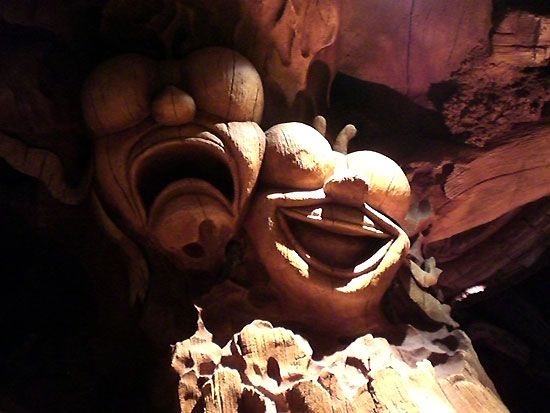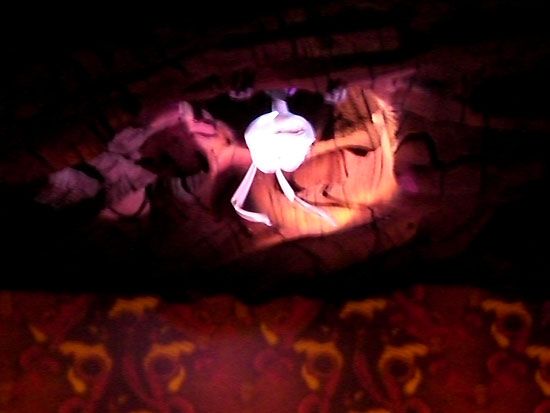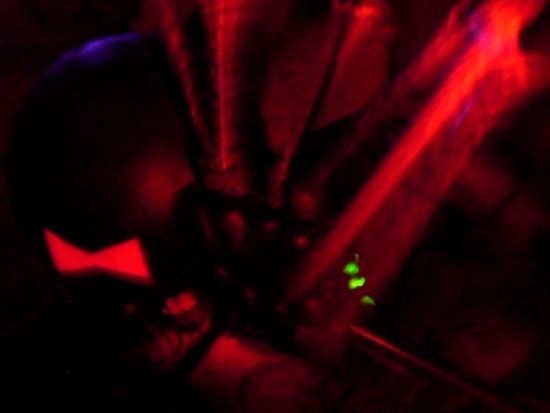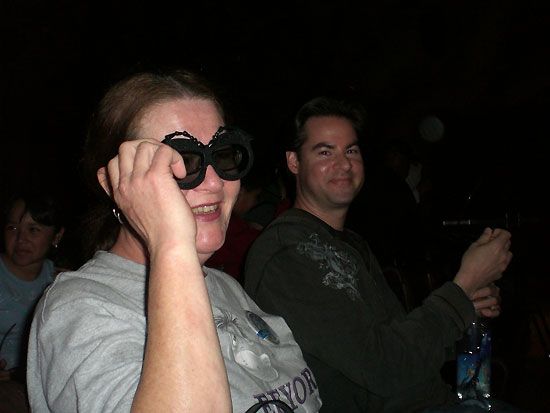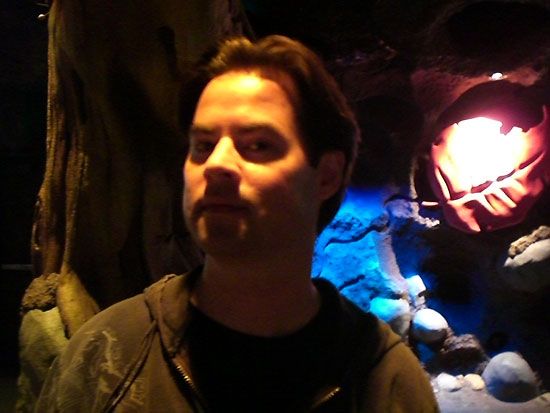 THEY LOVED IT.

The birthday boy wanted to ride the bumper cars and he go this wish.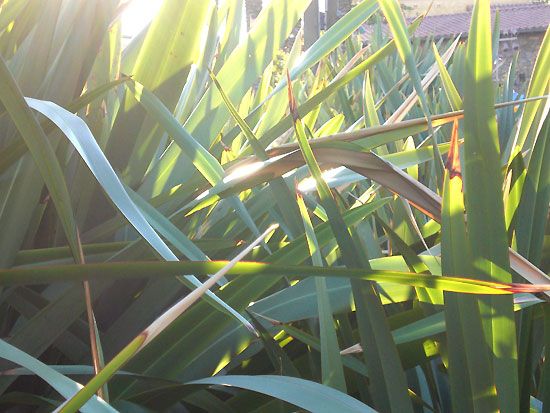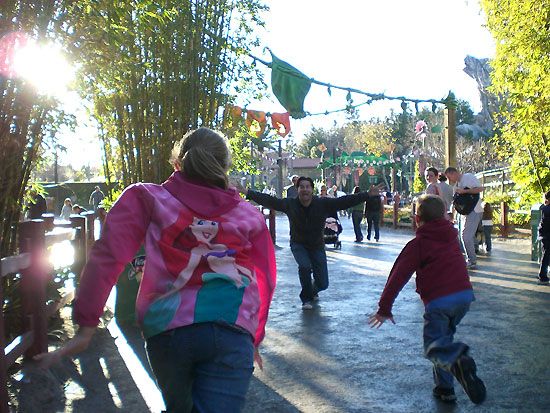 The kids race to Dusty. Don't we all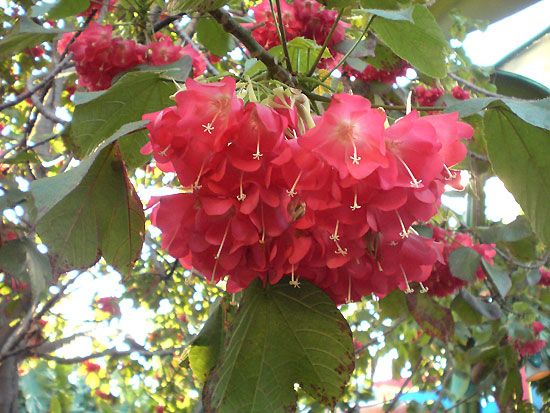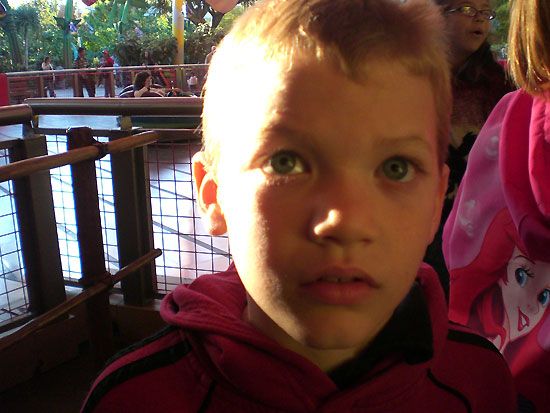 The line is how long?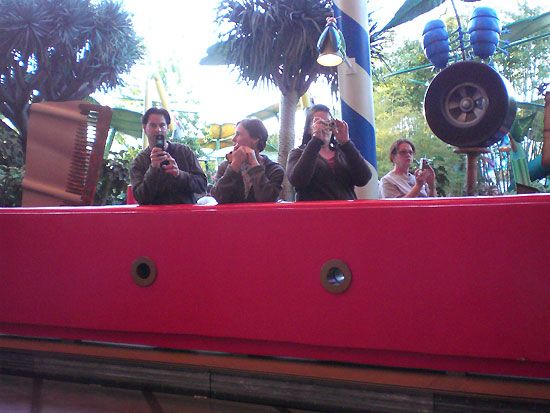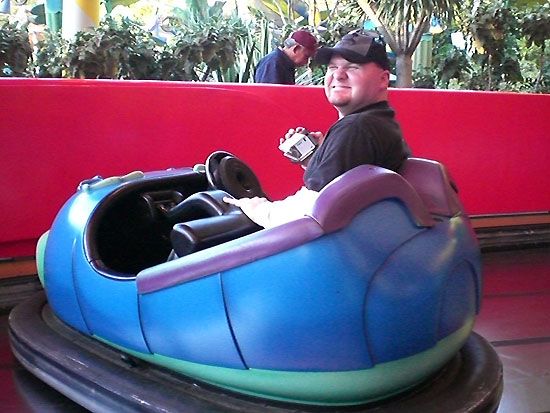 SirClinksalot gets ready to roll
It was nice enough. I cheated and asked a Cast member where the four leaf clover was. Here is a pic. If you want to know where it is just pm me.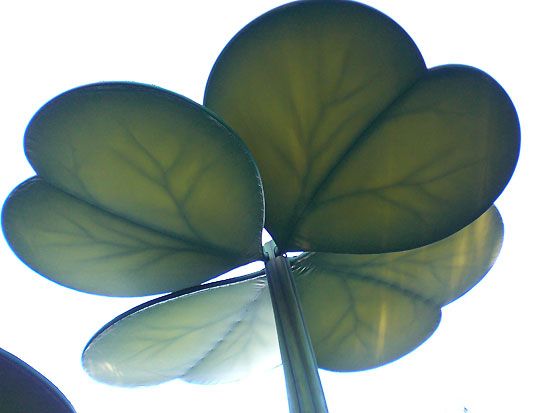 The four leaf clover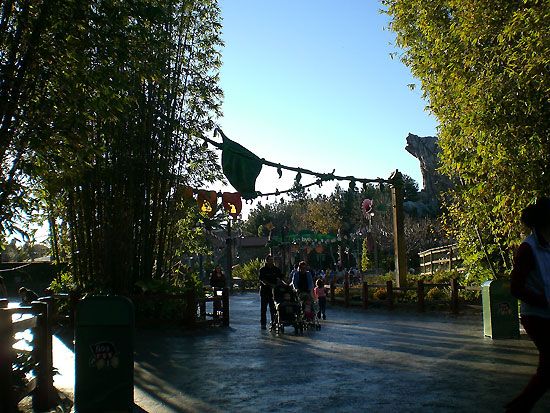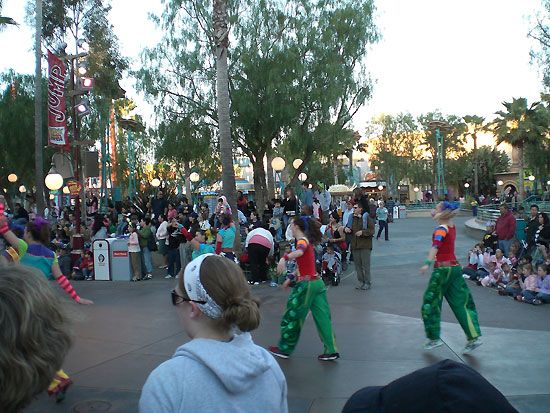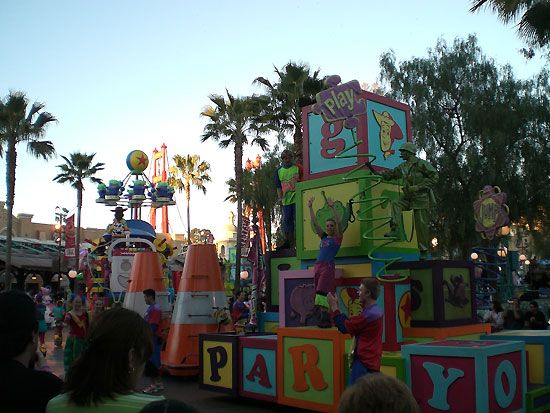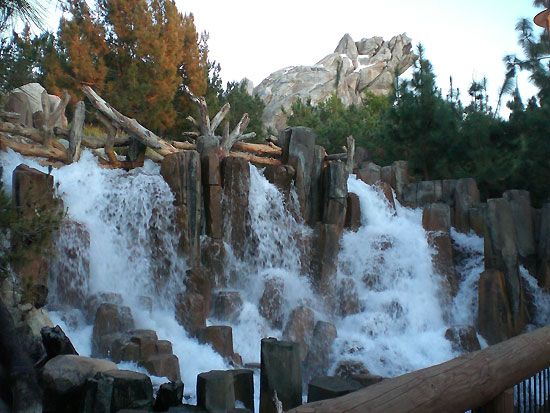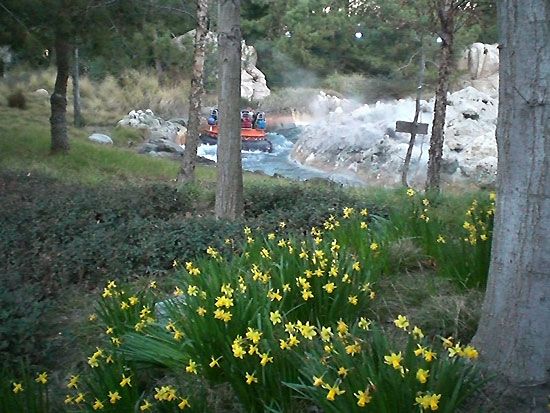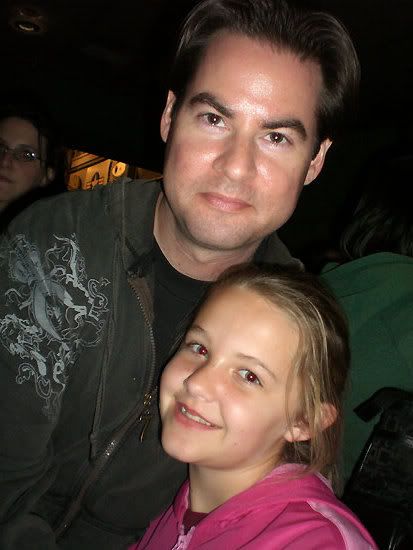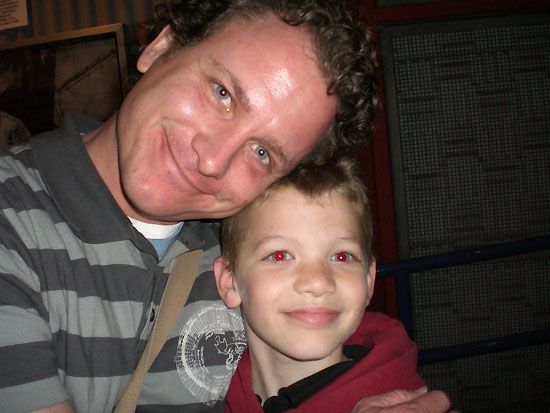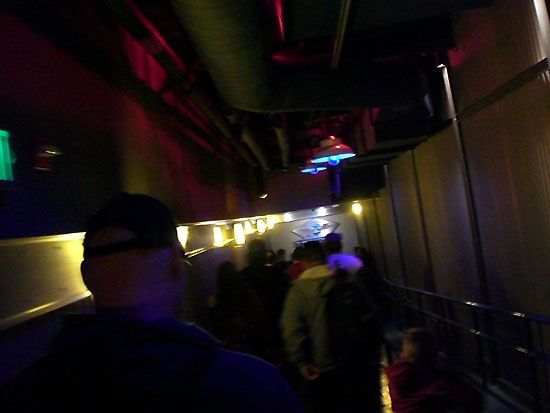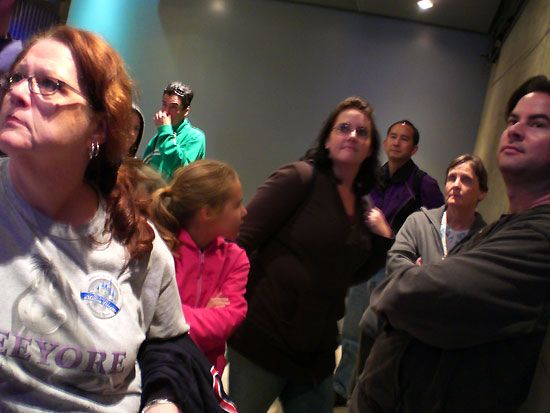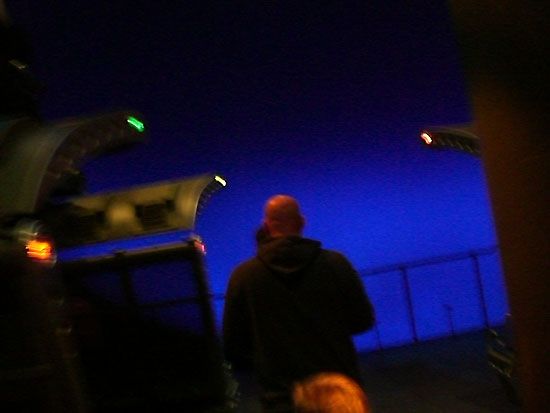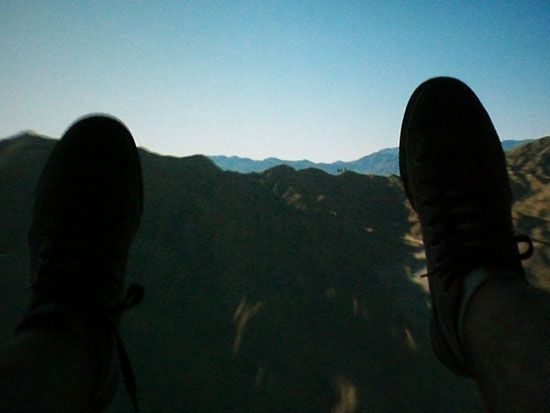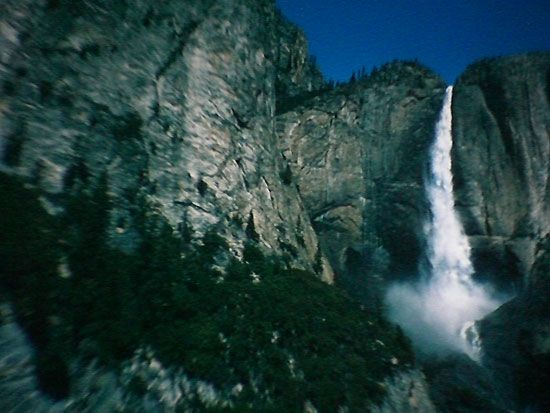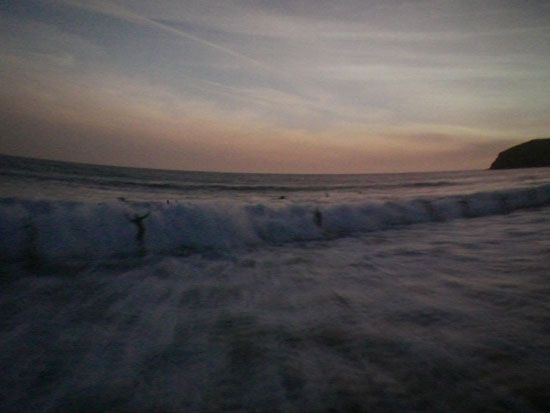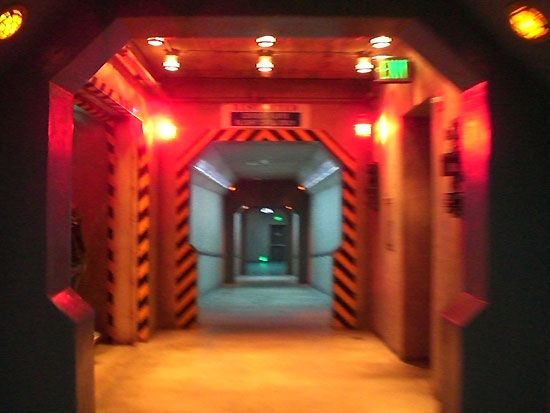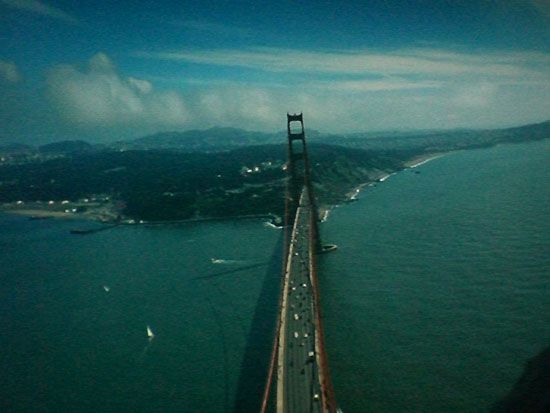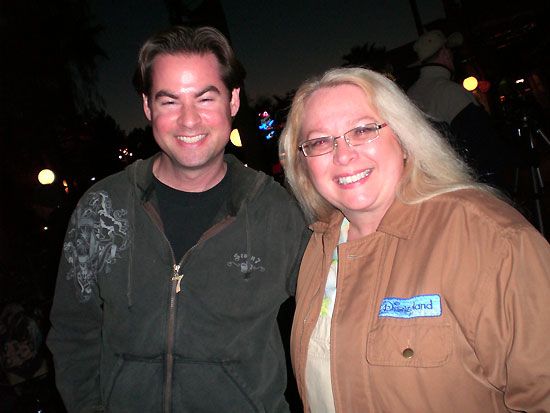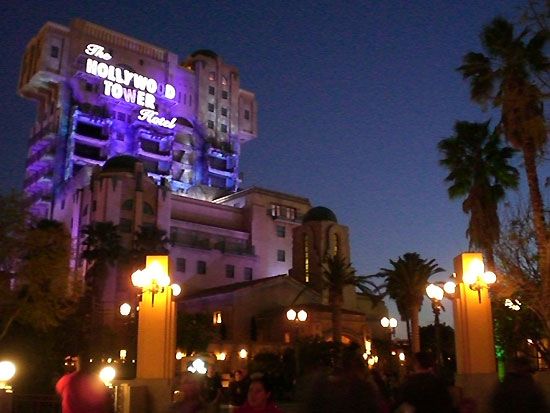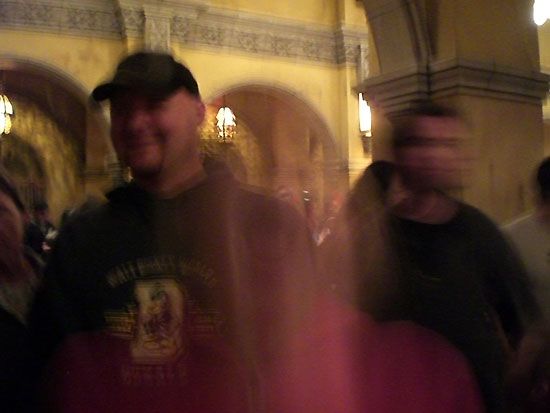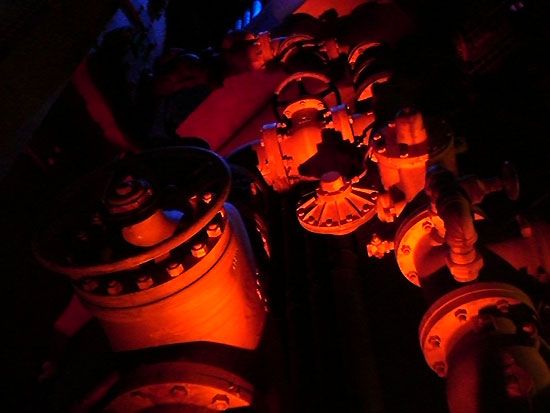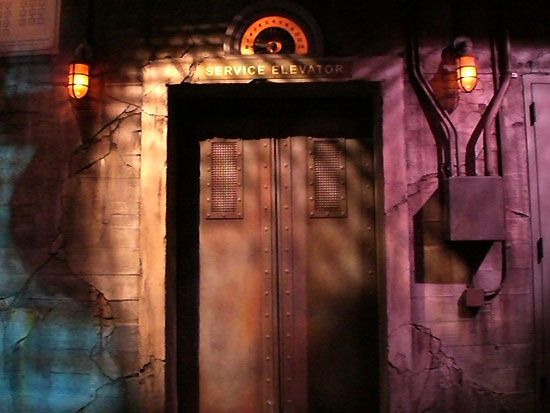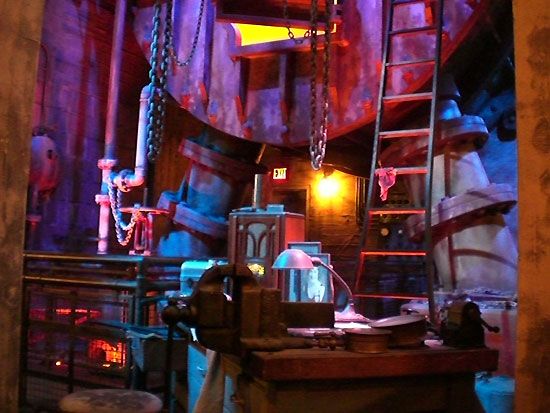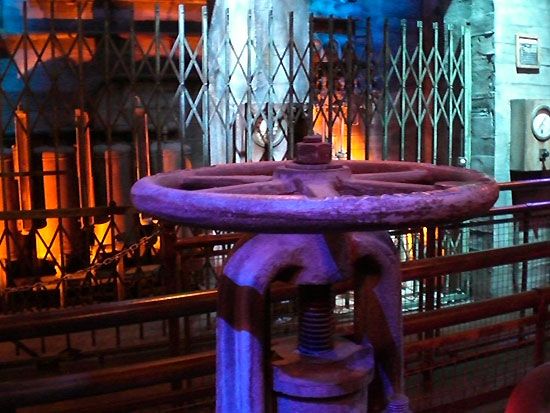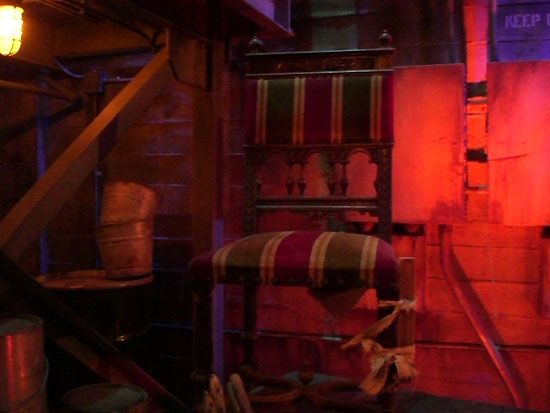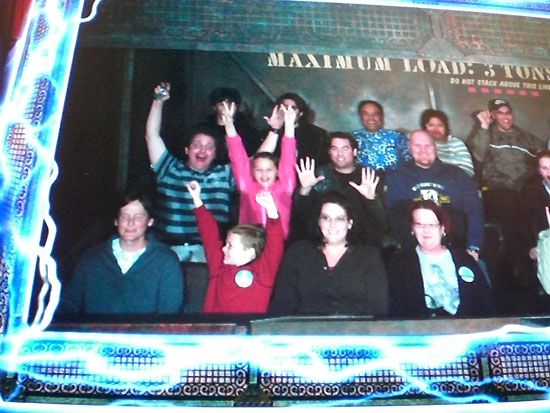 Entering DL we noticed the parade crowd gathering and we routed through the shops.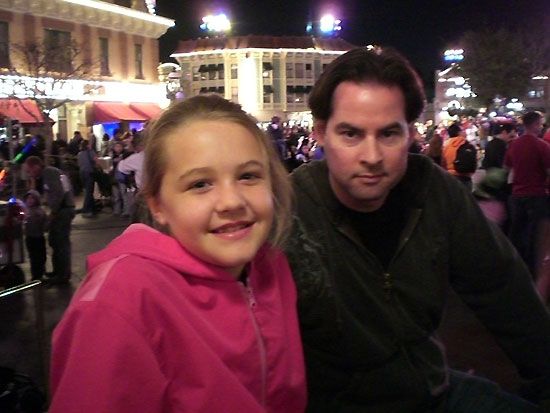 A Clinksokid and Dusty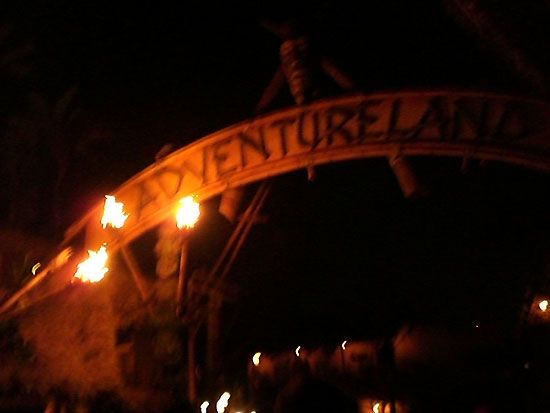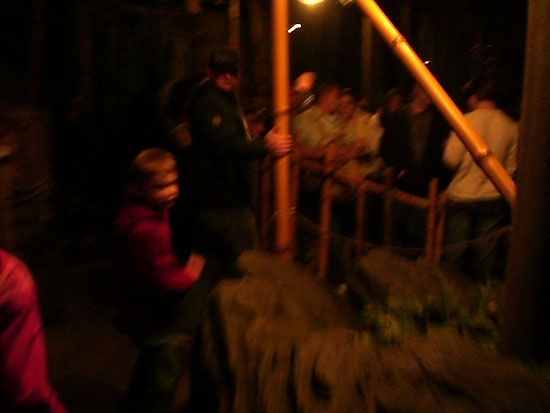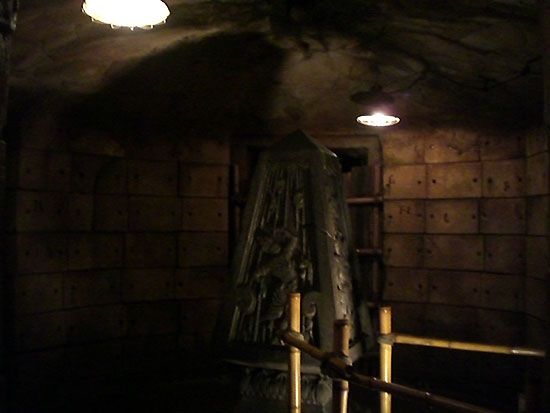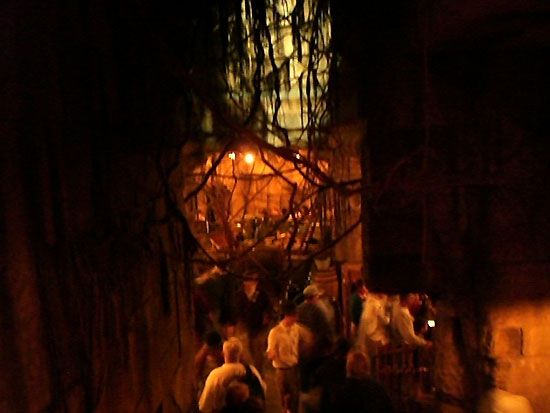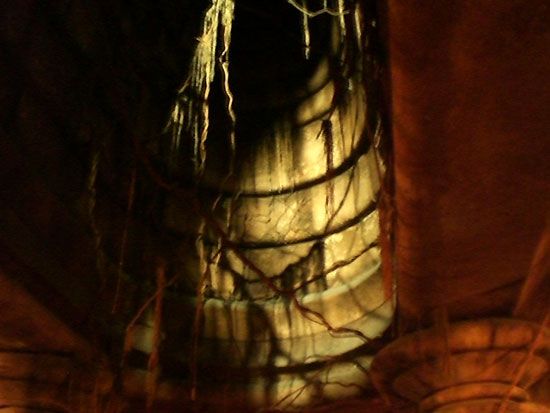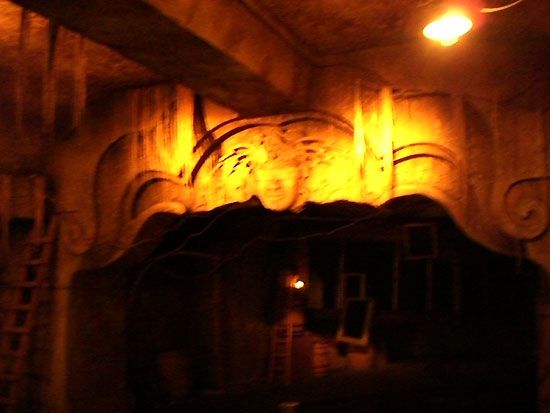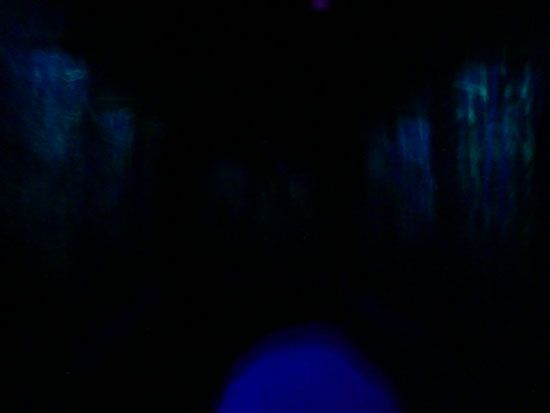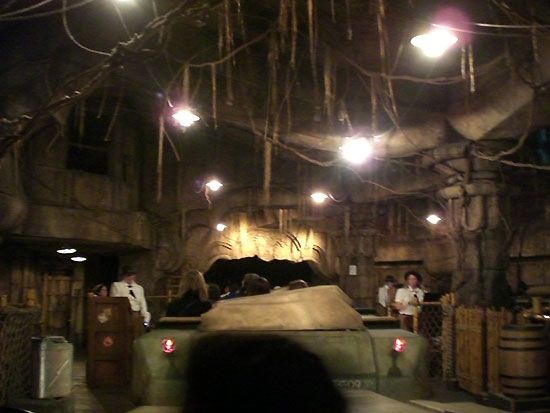 After a romp through the Temple of the Forbidden Eye we crossed the park to get to Space. Ughh. The parade had just let out and it was a mad house. We got to Space safely.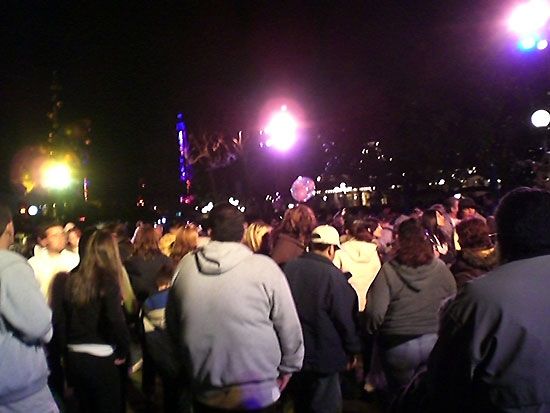 YIPES!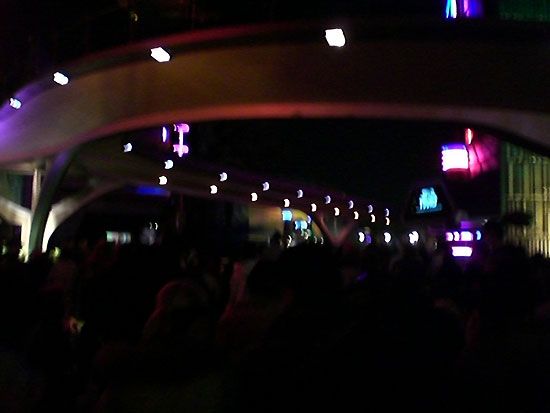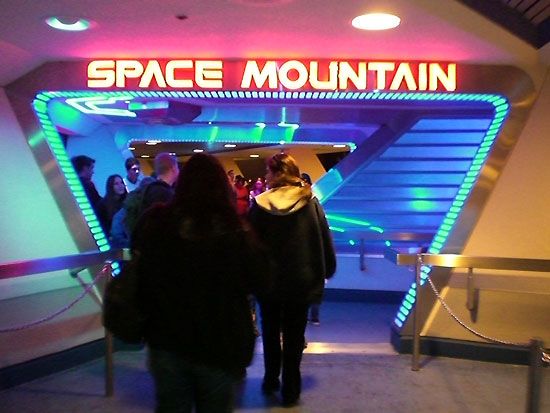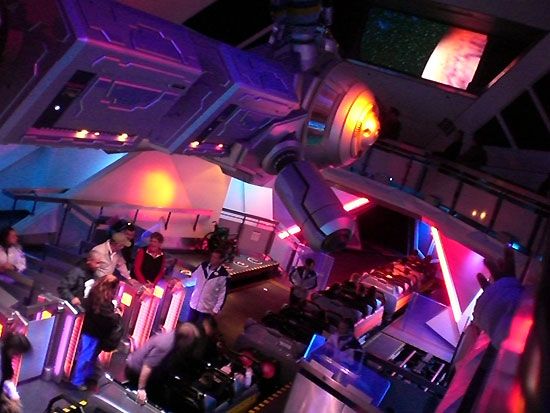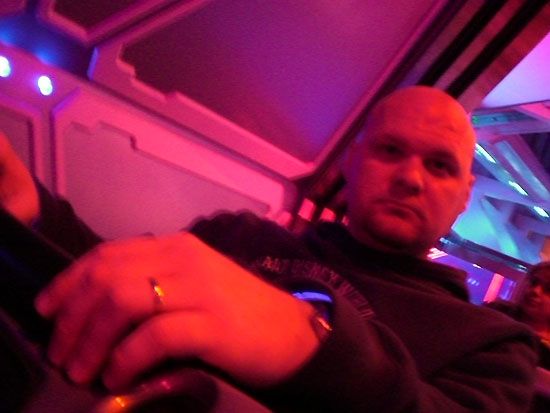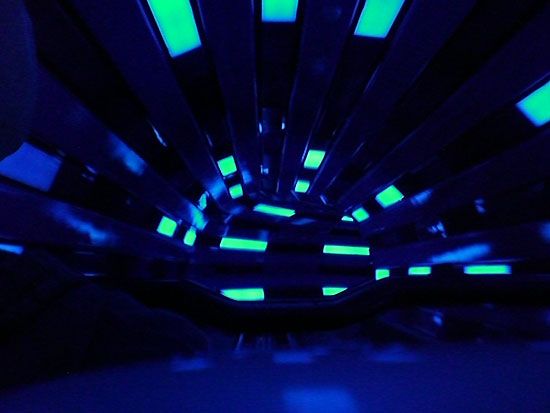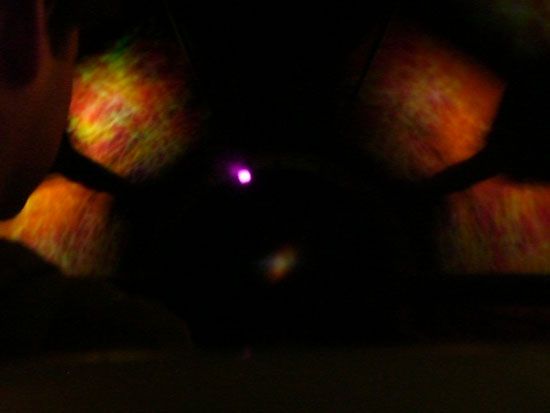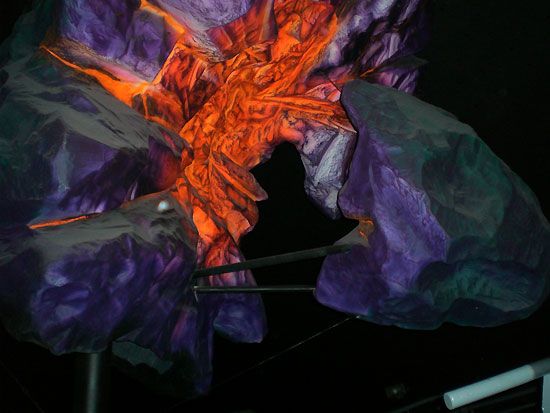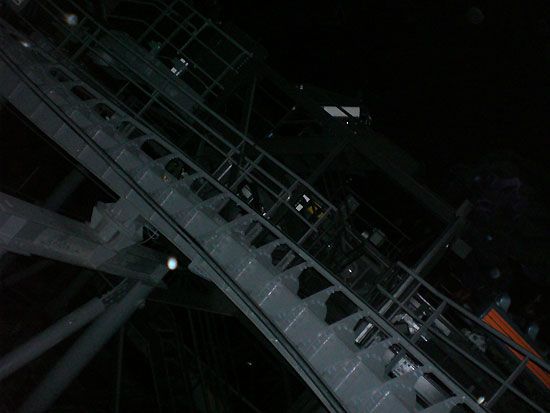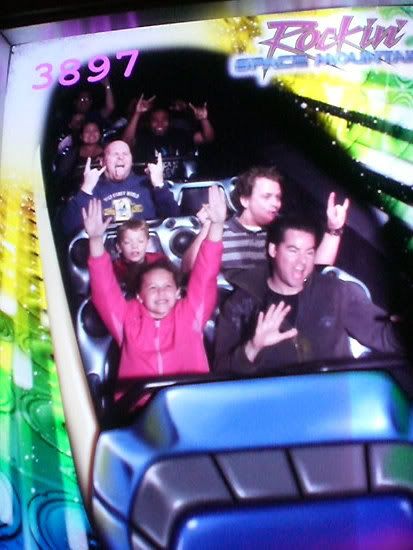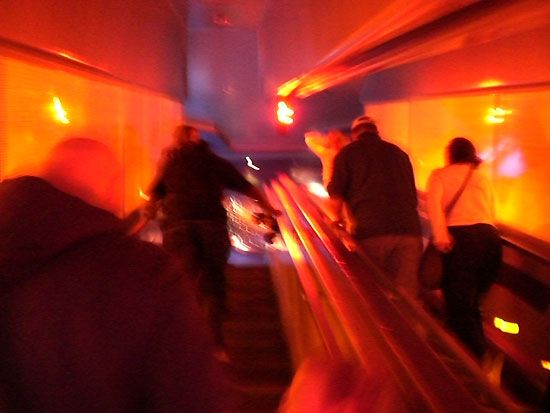 Yup, still stinks.

It was time to say goodbye for the evening. But there was still time to spend with the Clinksalots at the noon meet the next day. Good times. We said goodbye to SirClinksalot, his son and his daughter, and said we would see them the next day at the meet.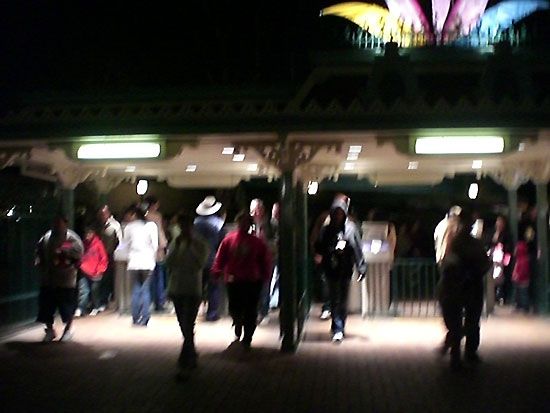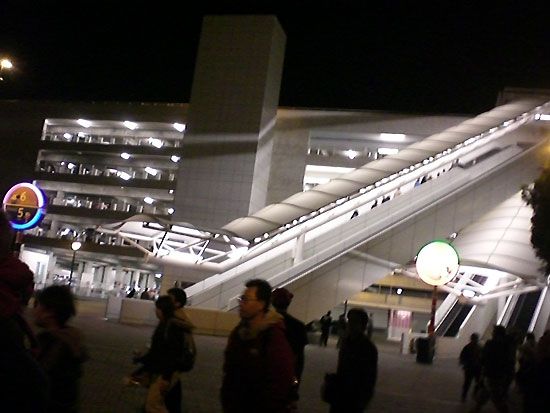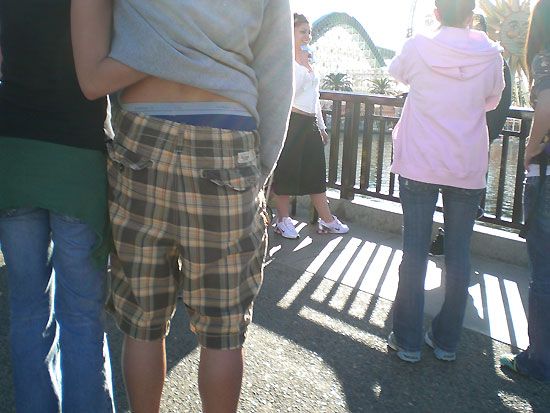 THE END!!!
day one.