After all the fun of Saturday, you might think I would have had enough of Disneyland for a while.
And you would be WRONG.
I made plans to meet up with Snow_White_Raven and Bunny and SWR's terrific aunt (I can't recall her Screen Name:shy
for breakfast at Paradise Pier on Sunday:
The Lilo & Stitch Aloha Breakfast is something I had never done but heard great things about. Let me just say that the great things about this are all true.
First, there is the food. It's buffet style with an incredible selection and they even make made-to-order omelette's for you. I am not one to take pictures of food, but this is my big exception:
That there's a Polynesian Lumberjack type breakfast!
The pineapple scone in front was wonderful and the eggs with sausage & pineapple was terrific and there's also a mouth-watering slab of salmon! For BREAKFAST!
Since I had a nice brisk walk from the Mickey & Friends Parking Zip Code (and my previous night's dinner consisted of a few handfuls of popcorn and Dole Whip remainders), I wasn't feeling too guilty about my gluttonous excess. (bacon topped with bacon)
And of course the characters!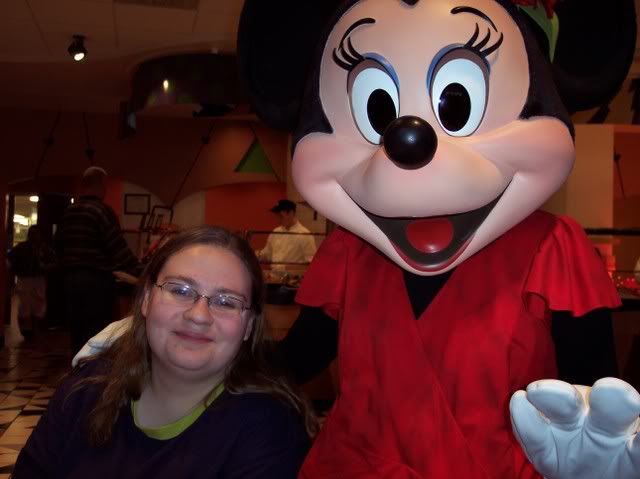 SWR with the exotic Minnie. What's she wearing? (sari I asked)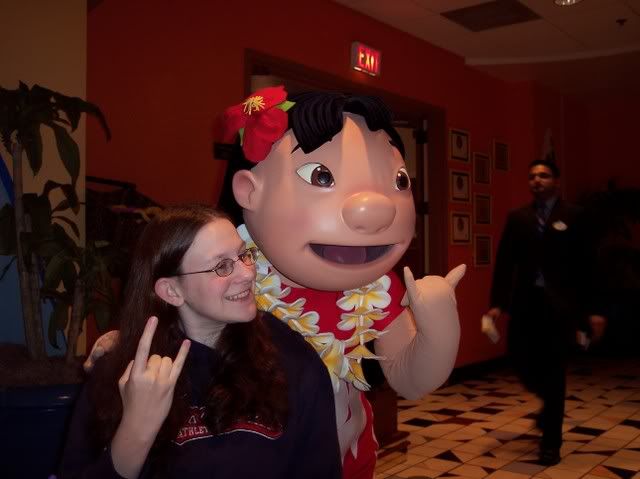 Bunney almost gets the Hang Loose sign right - but ends up condemning Lilo to eternal damnation. No NO NO! I did not mean that! (slaps wrist)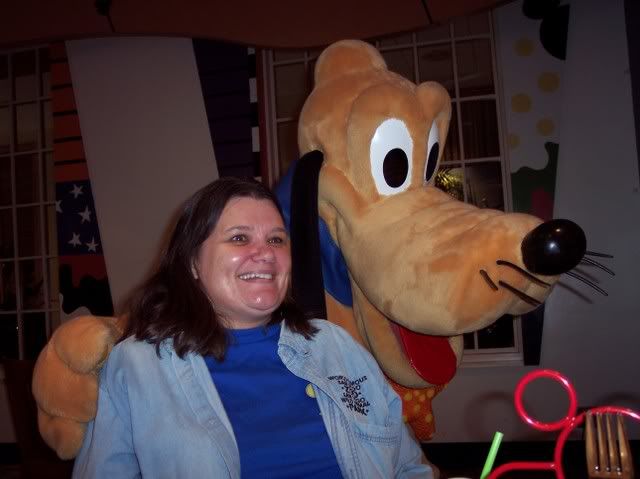 Pluto has his paws all over SWR's aunt!
While we were paying, Lilo noticed SWR's Employee card and promptly gave it a good lick:
And then trouble himself came over!
Stitch took one look at that card: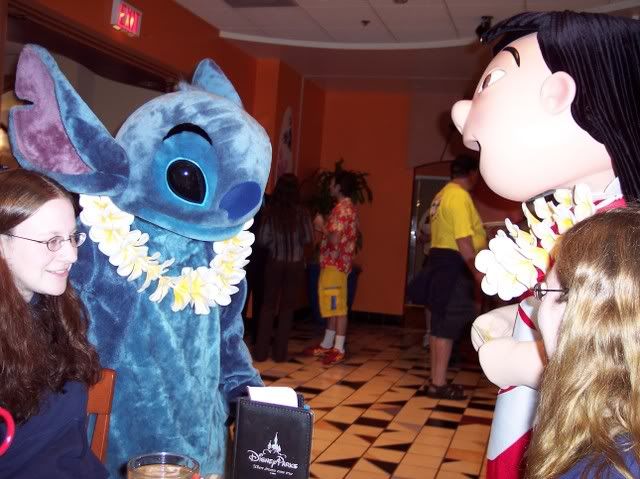 And stuck it right in his ear: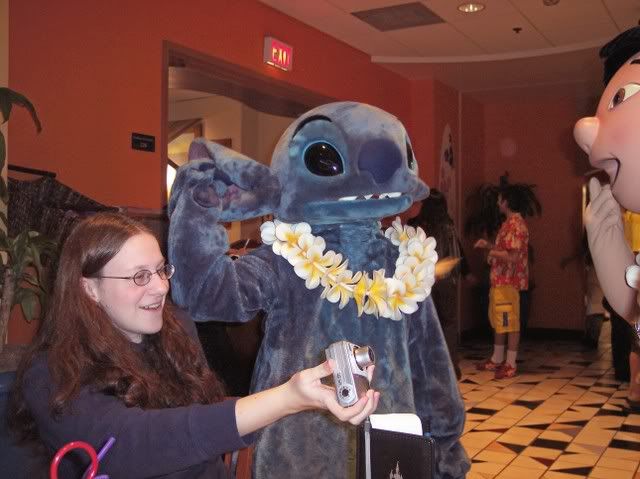 Then he handed it back to Lilo:
Who smeared it all over SWR's face before sticking it in her mouth and giving it back:
Then Lilo grabbed SWR and proceeded to the little stage to do some dancing / percussion:
Huke Lau! (Hookie Lau?)
And then SWR received an escort back to our table: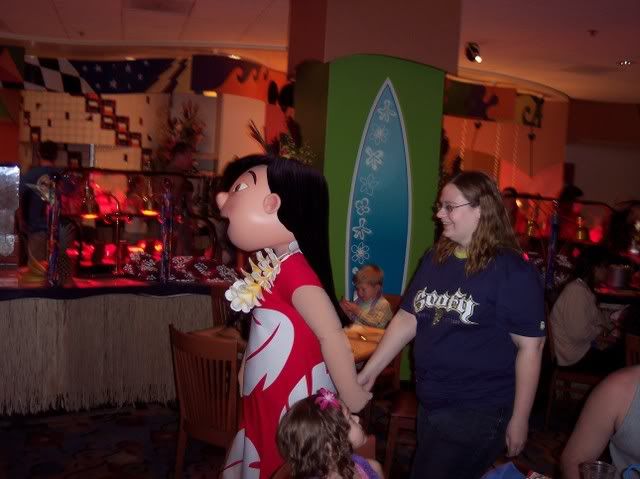 That was huge fun and then it was time to hit D-Land!
Mode of transport? Monorail!
Bunney is all for it: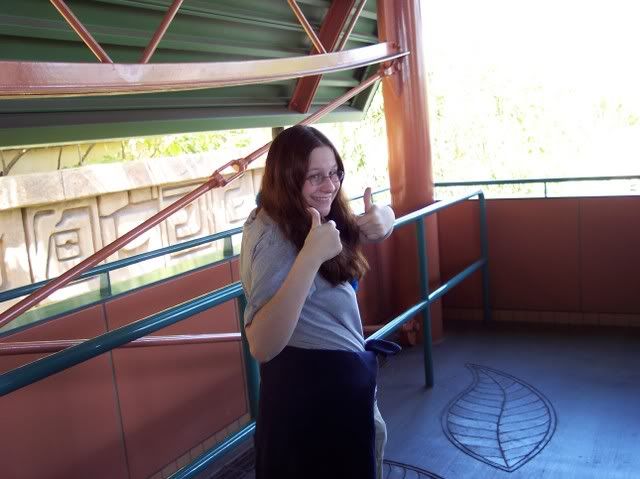 And Snow_White_Raven is pretty stoked as well:
We stake out the Front car:
There's always time for Chapstick: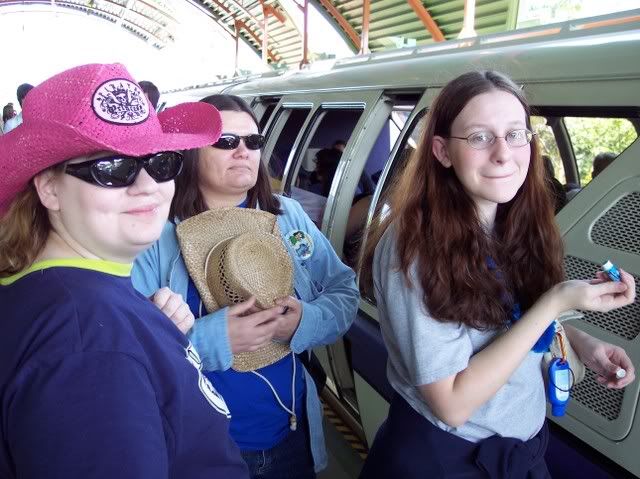 Our host is only too thrilled at our excitement:
"That's close enough"
Let's ride!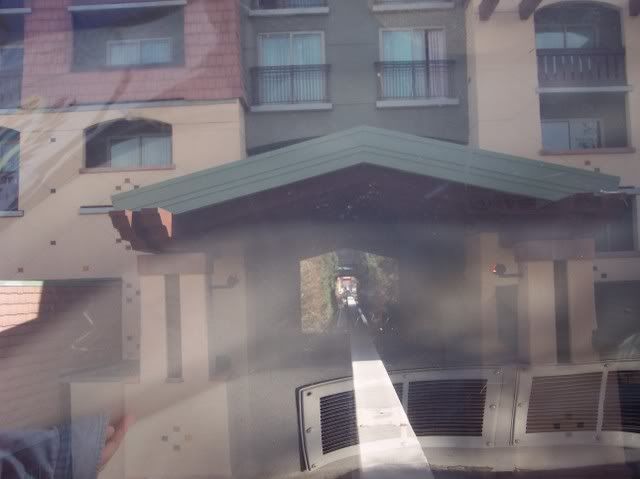 Going over the Golden Gate:
And there's Harbor Boulevard!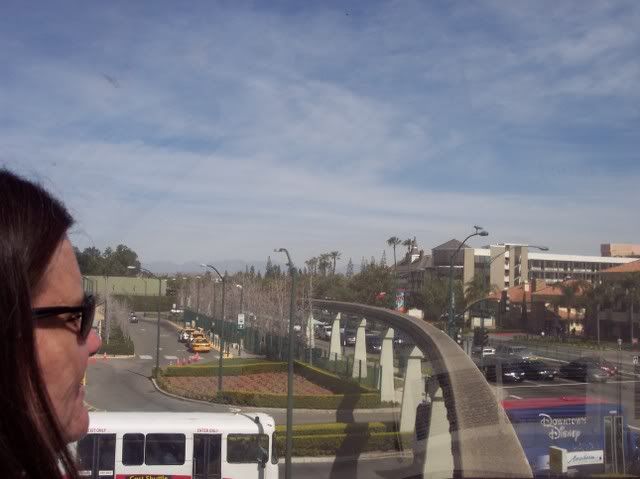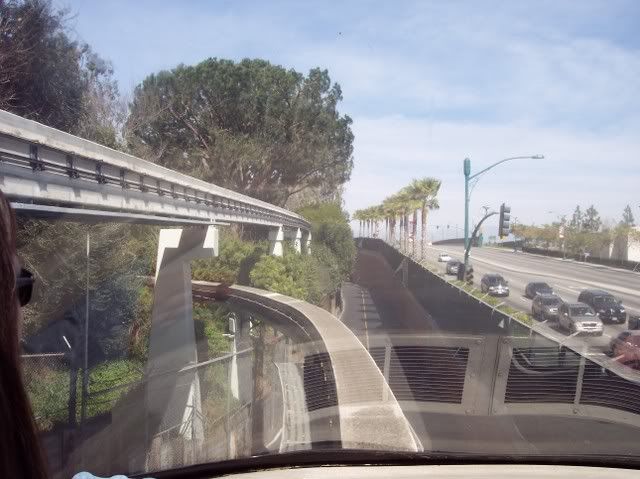 And here come the lagoon:
Speaking of lagoon, here are a couple of sweet shots of shells attached to rocks with (what else?) duct tape!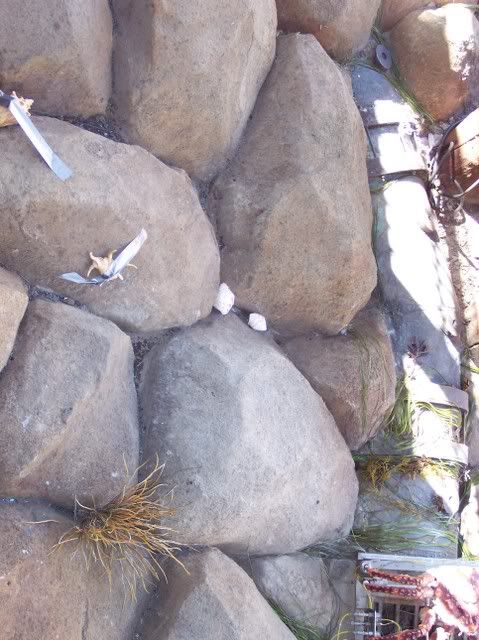 And yes this thread has crabs too:
But no butter.
Before the Meet, we drop by the VMK stand and the 3 gals really put this guy through his paces:
I couldn't follow the whole conversation but they ended up with a mess of cards and a couple of glowy rubber band bracelets and we all got FP's for Buzz and Indy. So that was good.
And then it was time for the Hub and Meetings and Pocky and lunch and rides and Bunsen Honeydew and I am tired just thinking about it.
More later, work now.
Don't move....