So after we went on the Monorail and ate at Pizza Port we went to DCA where I fell in love with the Animators part of the Animation Building. Then we went to Monsters.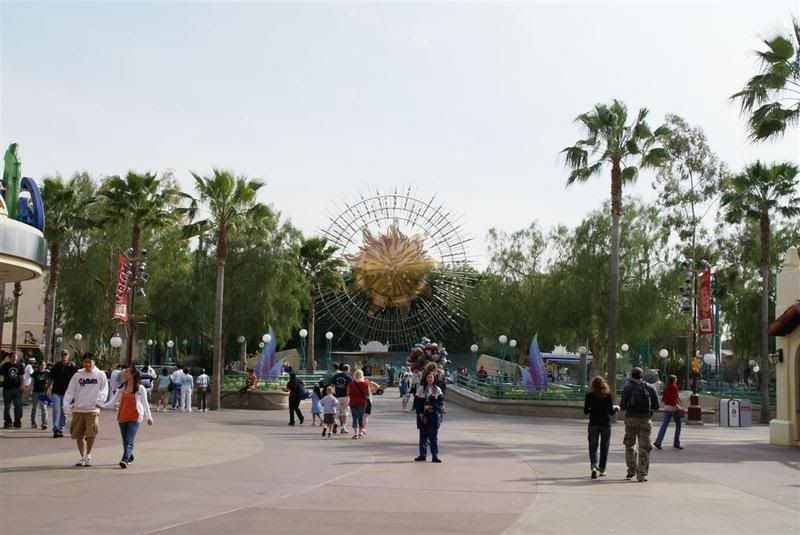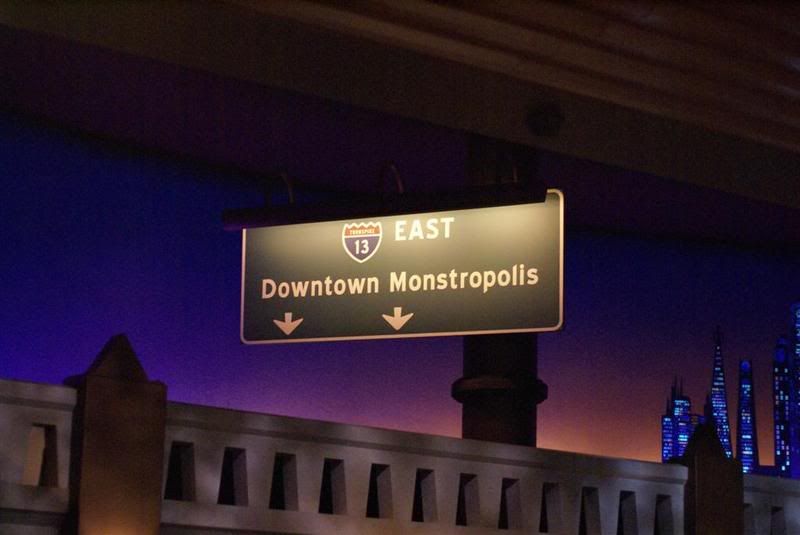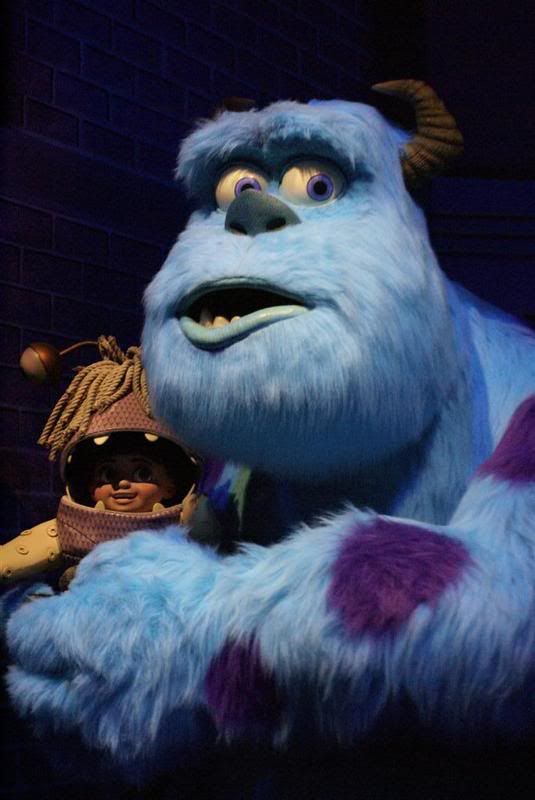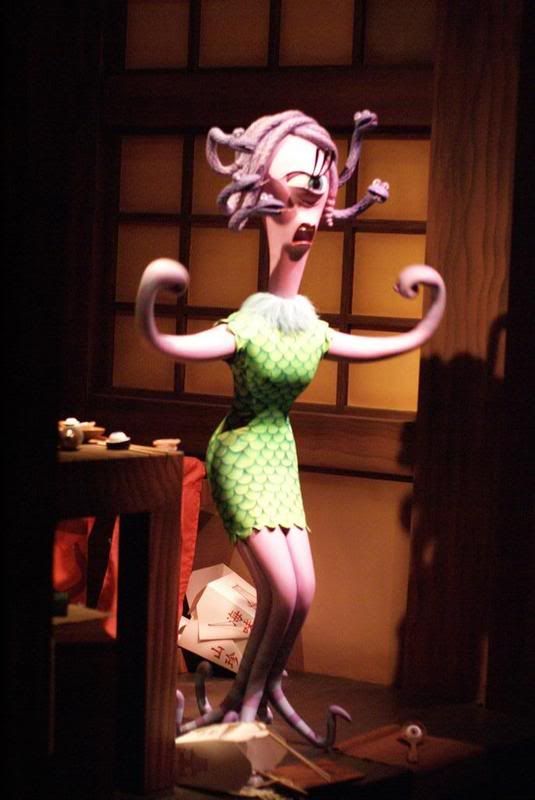 Is it me or does Mike always look like this in this ride, except the end.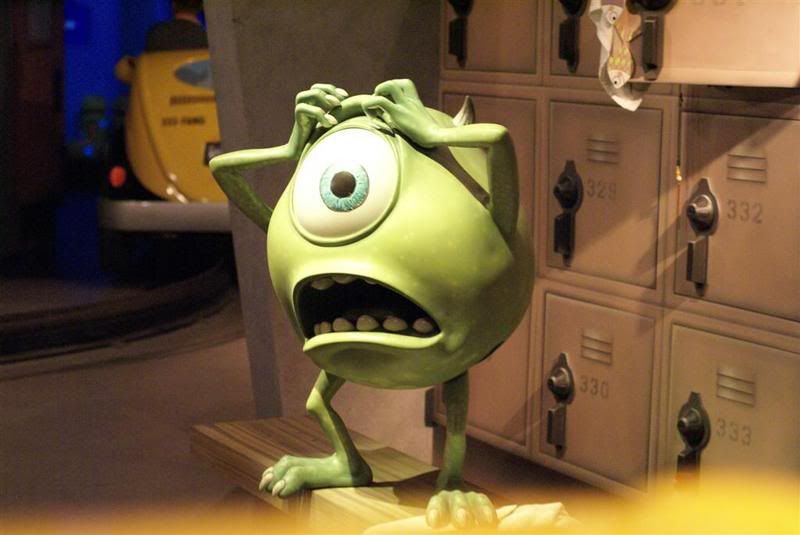 Yay! I like this shot.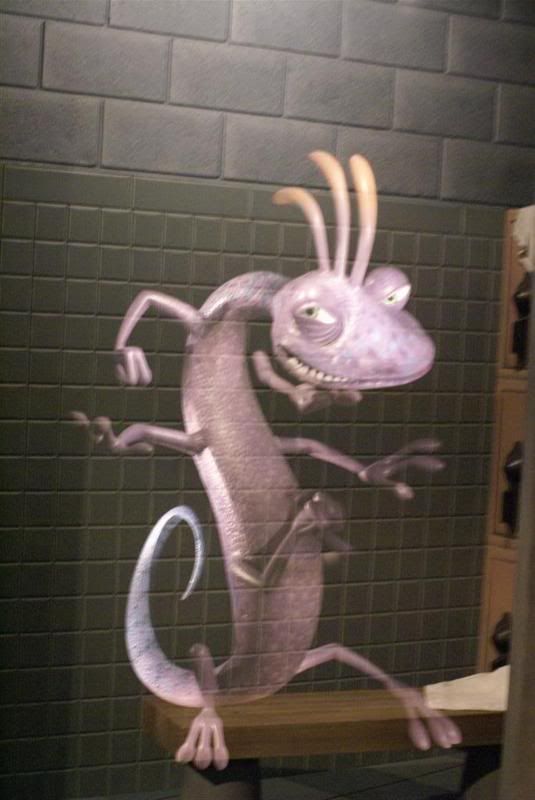 Next up Aladdin, PotC and then Sunday...