My schedule at work switched back to normal for the Spring which gives me some mornings free to cruise over to Disneyland before heading off.
And the park is now open at 9:00 AM! Whoo hoo!
I took the monorail in as I wasn't wearing a hat (my head burns easier nowadays for some reason) and the 9:00 line stretched back almost to the gates of DCA. It's been quite awhile since I've seen it that crowded at 9:00 am on a weekday.
Anyway, I also was hoping for another couple of shots of the lagoon in the morning light:
There was still quite a bit of smokey haze over much of Anaheim from yesterday's fires: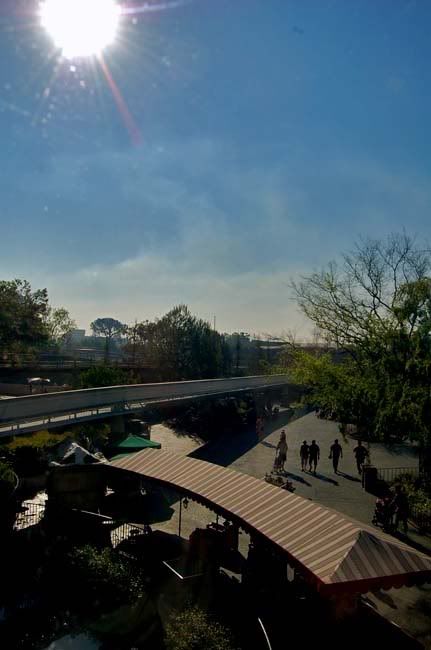 I was anxious to see if anything new was going on with TSI, so I headed across the hub, noticing that more of the trees are in bloom...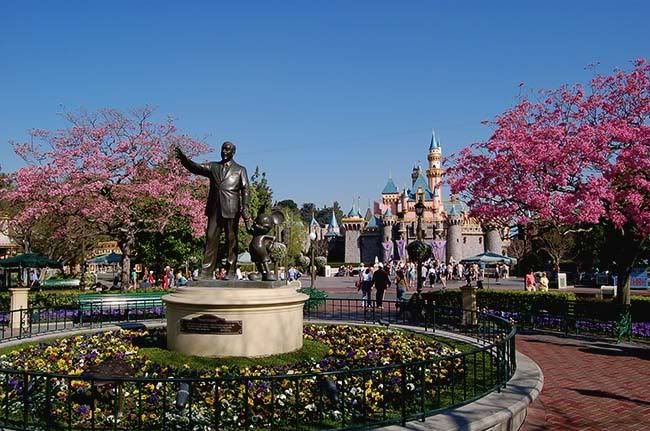 ...before heading over to grab some shots of TSI. I was surprised to see the line already growing up past the French Fry wagon for BTMRR and thought that this might not bode well for 10:00 AM on a Monday :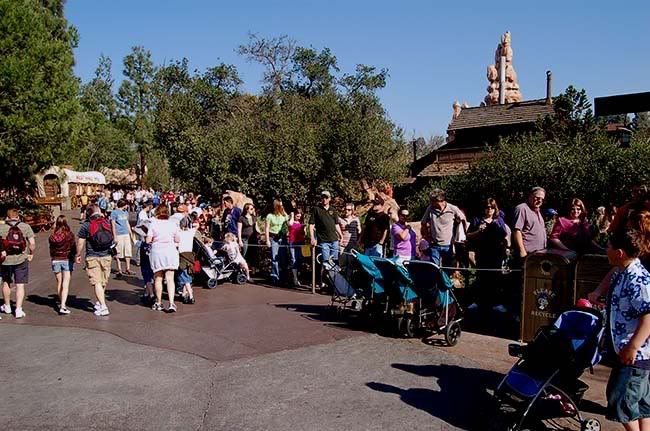 Now....keep in mind I have been watching TSI for the past month or so waiting to see some action. Usually, for whatever reason, I've only been able to get shots of ladders, open doors and the like. Last Thursday was the first day that I was finally able to see things beginning to move on the island.
Well, today I hit the jackpot.
(Yes, I know I need to get a life, but I'm really anxious to see what they do with the place.)
First of all, they were continuing to work on the old tunnel: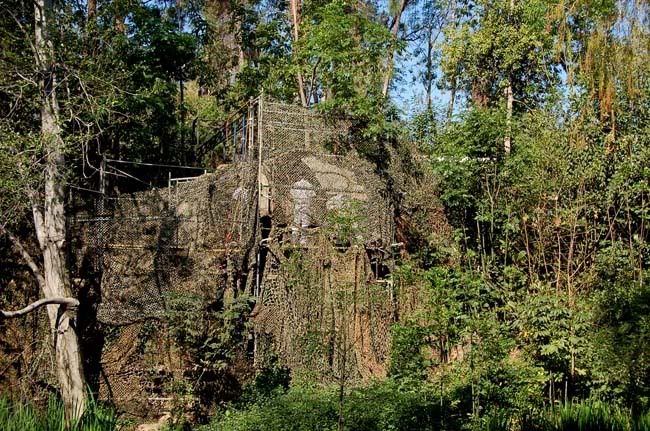 Right next to the French Fry Wagon you could see work being done on the other side of TSI:
I then boarded the NON MOVING Columbia :bang: to get a better shot of these guys and noticed that some framing has begun:
As I walked around to get shots of TSI from the other side, I noticed that the Mark Twain was SWARMING with painters: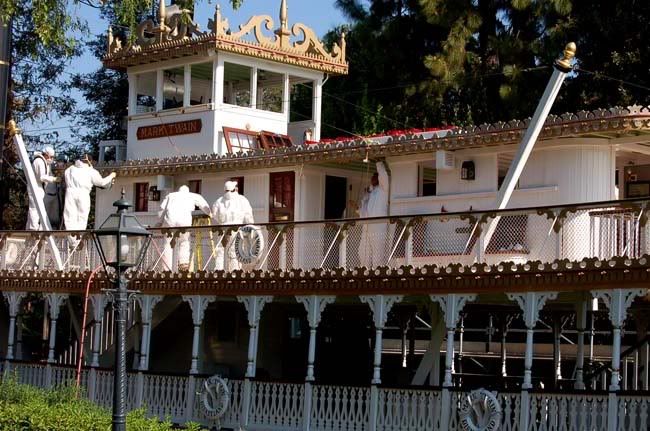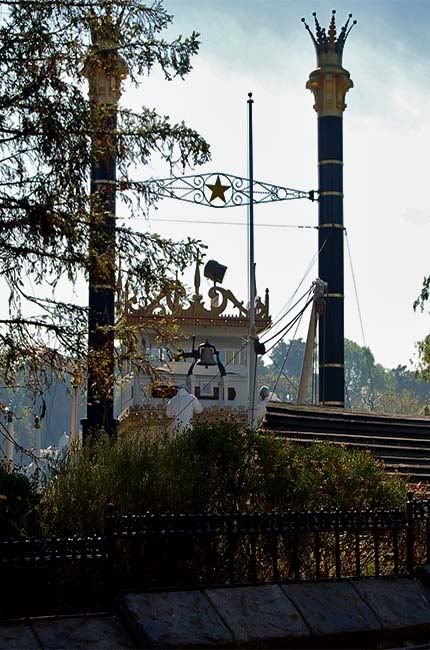 TSI was indeed very busy today....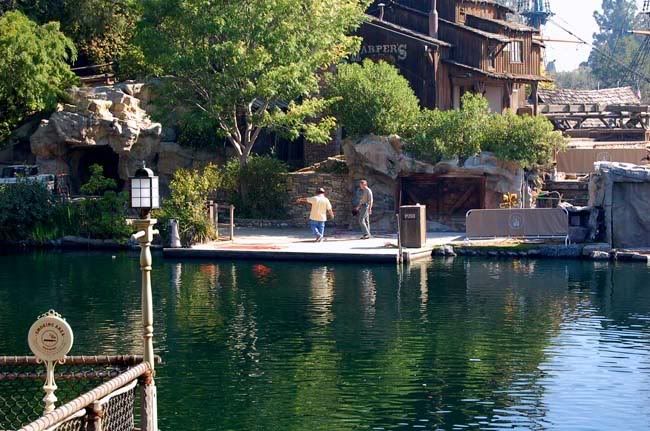 and more materials have been brought over since last week including quite a few piles of cinderblocks...
The raft CM's were back to their normal costumes today. Last week they were wearing POTC: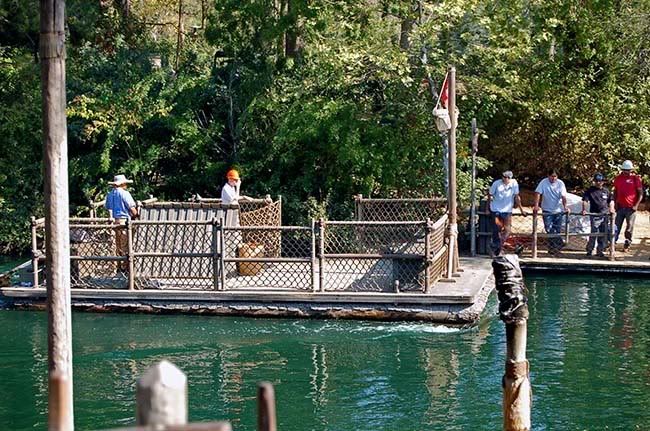 Construction on Splash Mountain was still going full tilt as well...
As I headed off to the Blue Ribbon Bakery, I noticed the crowds were continuing to grow. Here's the line for POTC at around 10:45 AM: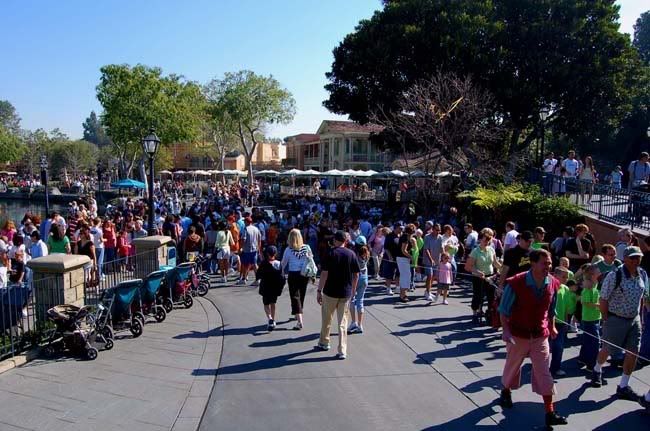 (More to come. Almost done)