WELCOME TO DISNEYLAND
The smoke loomed over Orange County due to the fire yesterday...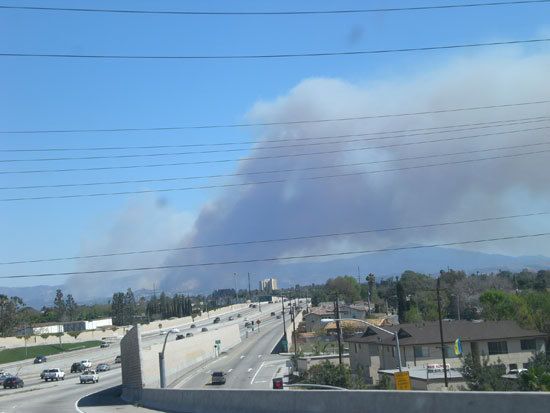 TOM SAWYER ISLAND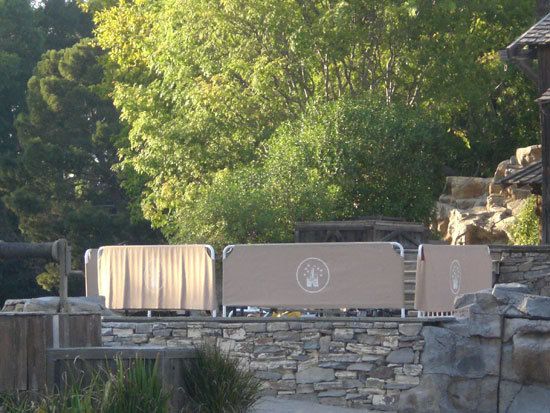 A Raft CM hung out at a dock incase any WDI folks needed to get across the river.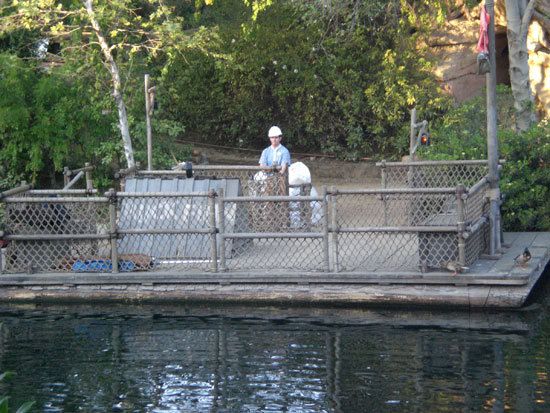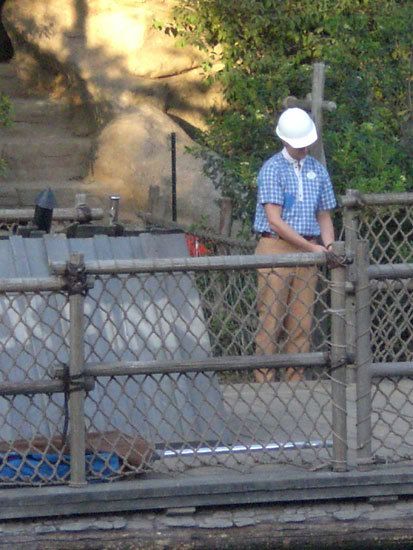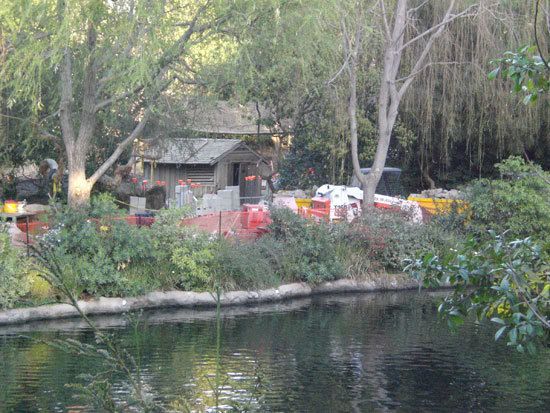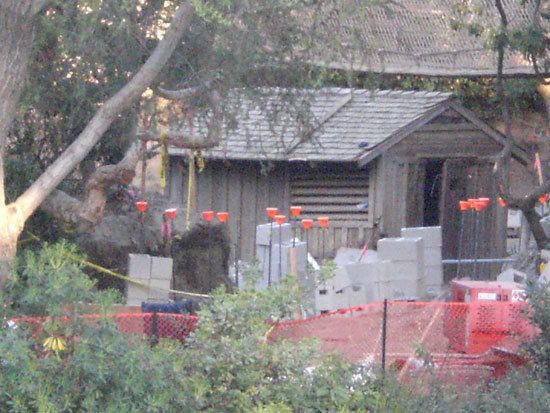 A portion of the lower level of the Hungry Bear Restaurant has construction walls up, blocking off the access point where the Tom Sawyer raft docks for WDI and construction workers.
The raft docked later in the day at the lower level of the Hungry Bear:
The old Mine Train Thru Nature's Wonderland bridge area over by Big Thunder is still covered in camouflage netting: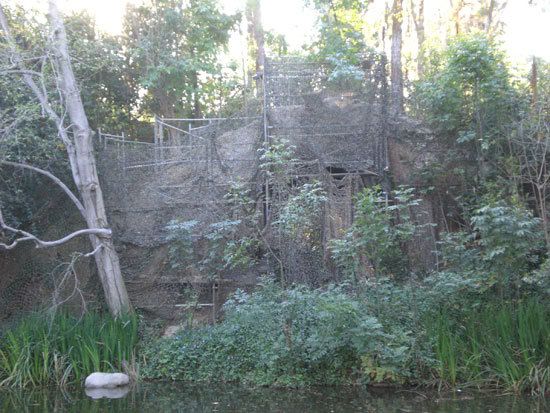 SOD MOUNTAIN
Splash Mountain is getting new sod along with lots of other touch-up work all over its facade: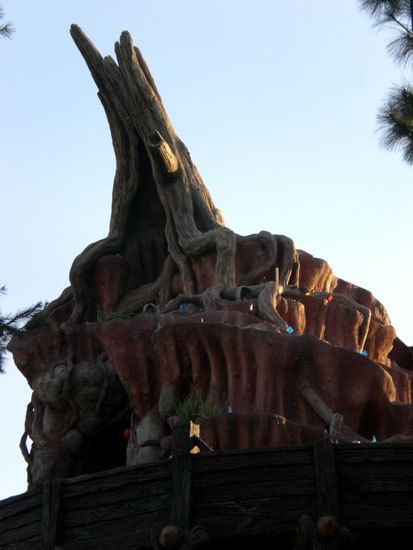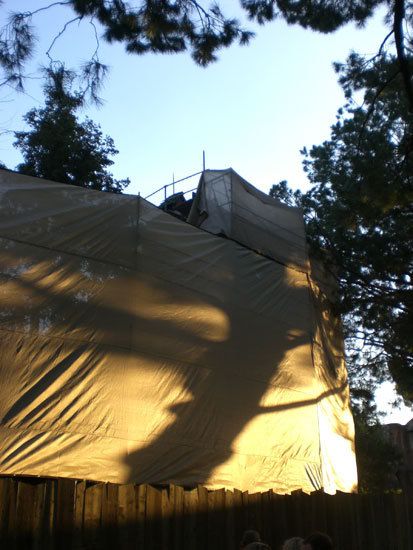 INSPIRED BY DISNEYLAND:
THE NEW EXHIBIT AT THE DISNEY GALLERY
The new exhibit at the Disney Gallery is now open,
Inspired by Disneyland
. The first room features works by contemporary artists like Shag and Jody Daly, among others.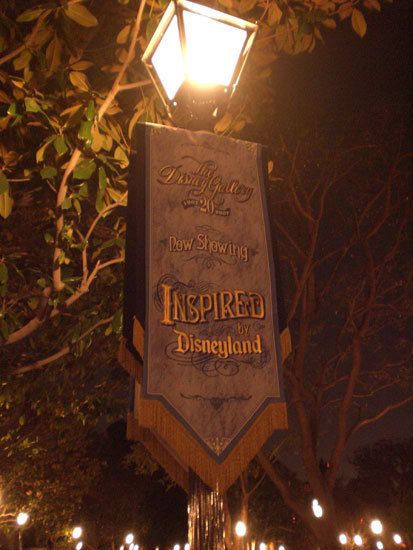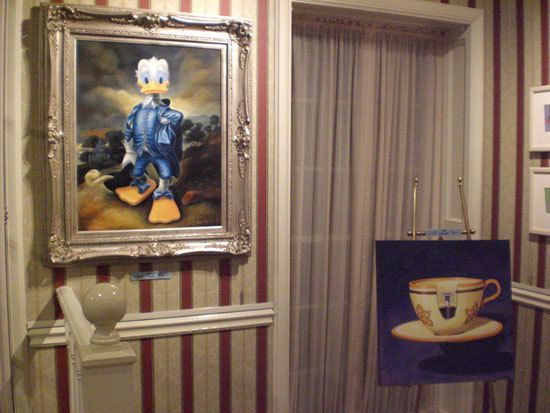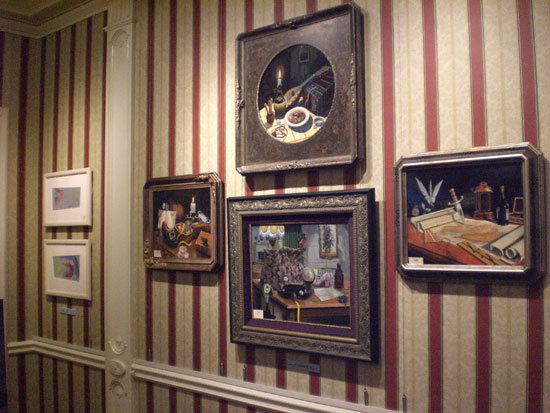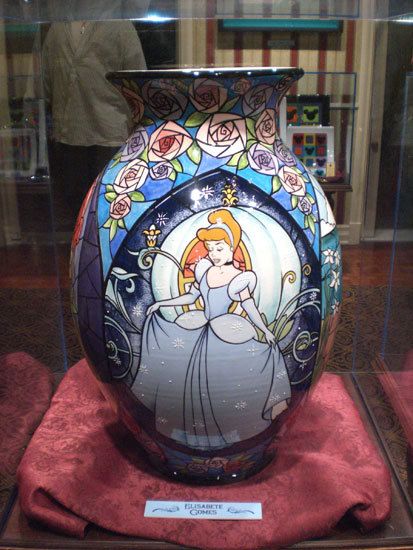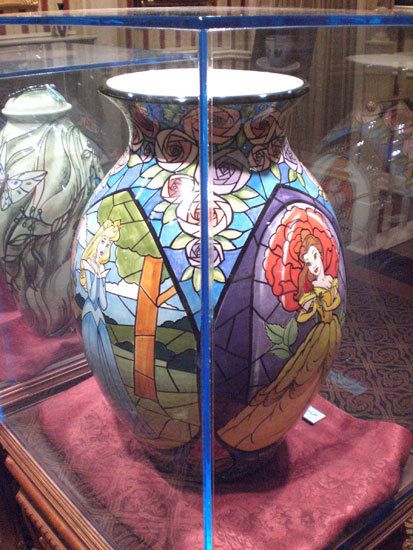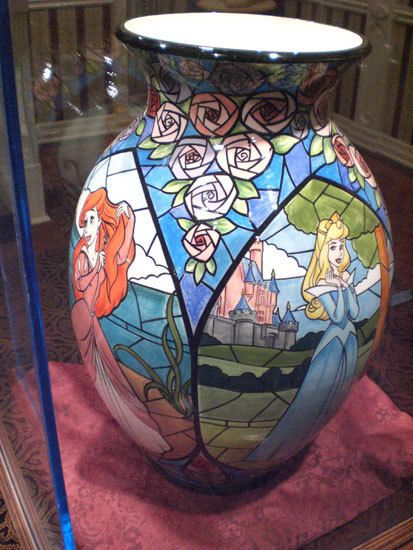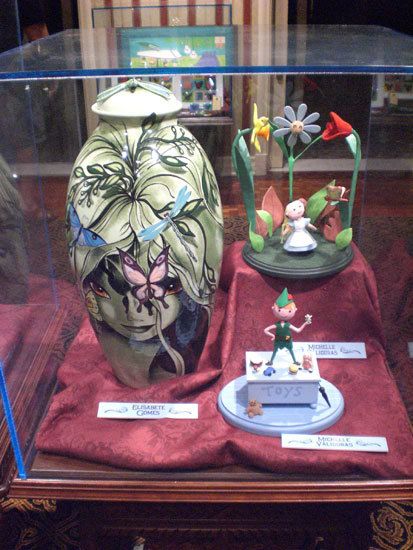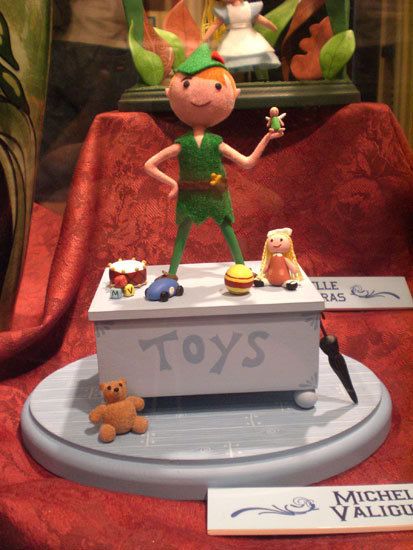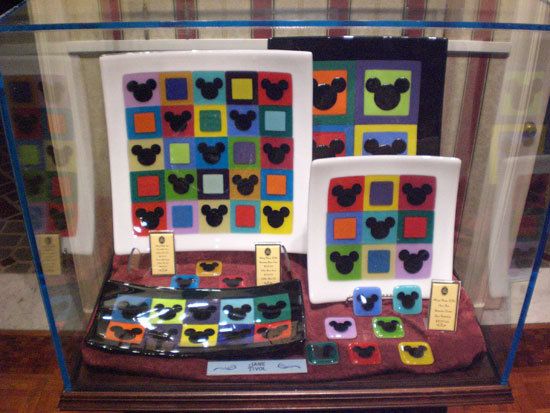 The room across the Gallery courtyard is now full of reproductions of old storybook artwork from books based on Walt Disney's classic animated films that are also showcased in Fantasyland. These books were previously available at The Storybook Store on Main Street, and highlighted key moments from the animated films in stylized adaptations.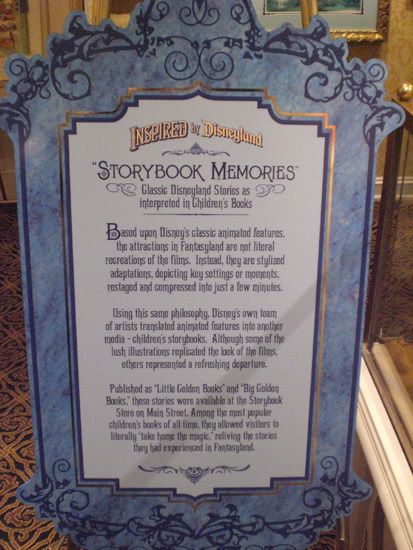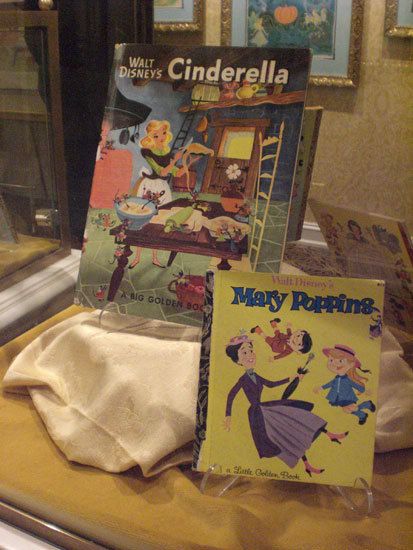 Lots and lots of amazing reproductions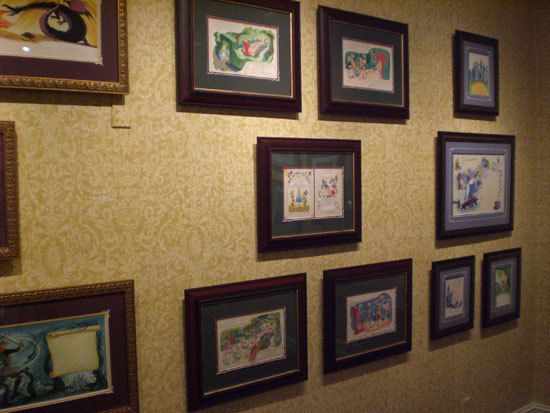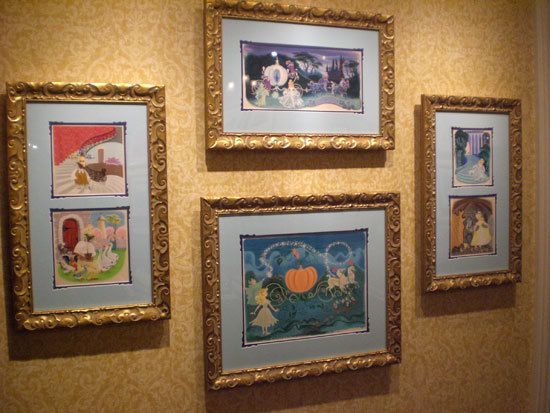 ...And on display behind the counter at the Disney Gallery is a new Walt Disney Classics figurine of Mary Poppins. When released next weekend, it will be $175 and is a limited edition of 3500.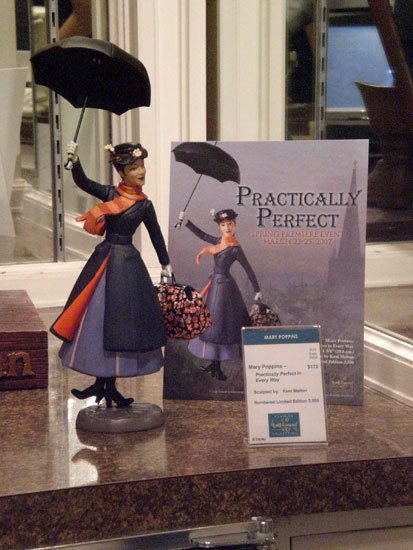 SKY HIGH, DEEP SEA
A couple views of the Lagoon from the Monorail: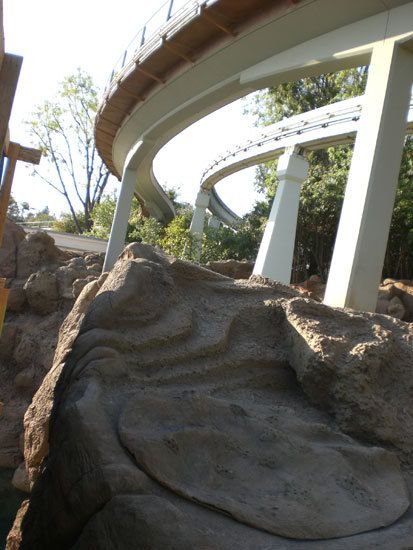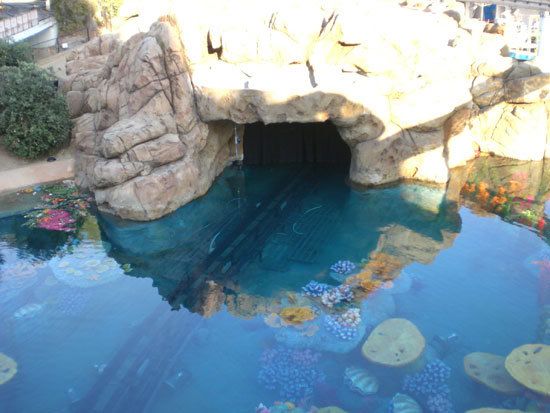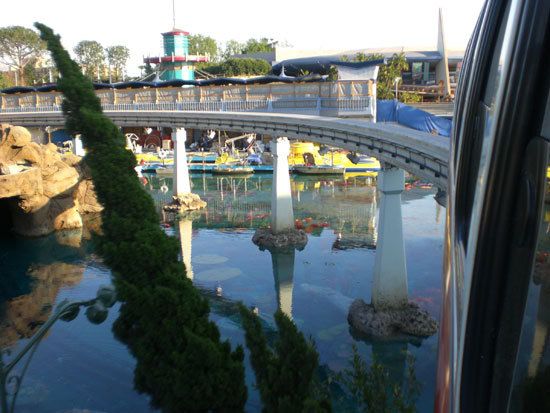 NEMO NEON
The neon portion of the Finding Nemo Submarine Voyage marquee was turned on last night, casting a really intriguing blue glow on that part of Tomorrowland. peoplemover1 said "it makes me feel like I'm underwater." - Indeed, the blue glow does. Very effective use of neon.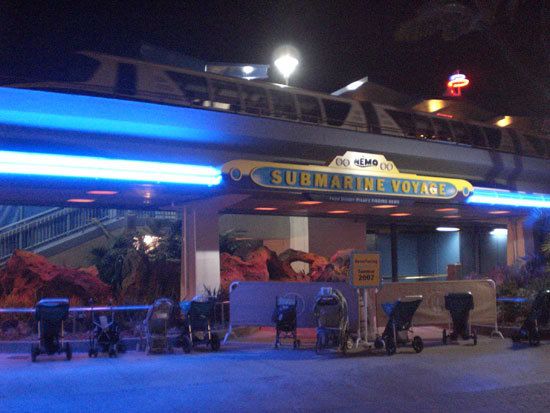 Not all of the neon was working though... looks like some needs to be fixed already..
THE SKYWAY LIGHTS UP
The Fantasyland Skyway building was emitting a blue glow as well, and the old building in that dark corner was very prominent with all of the lighting on.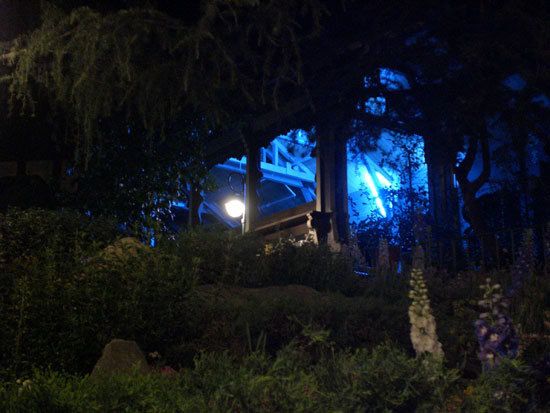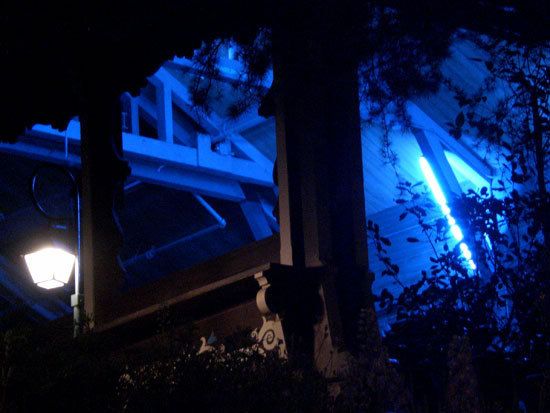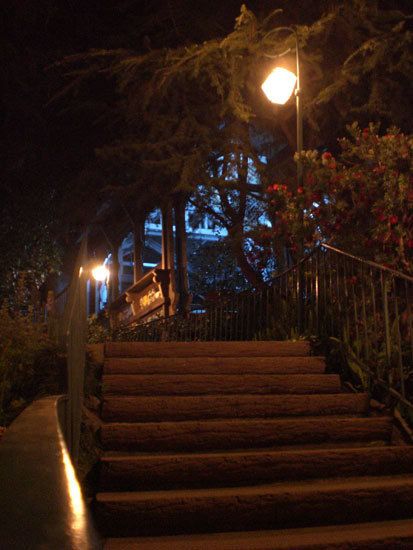 DISNEYLAND AFTER DARK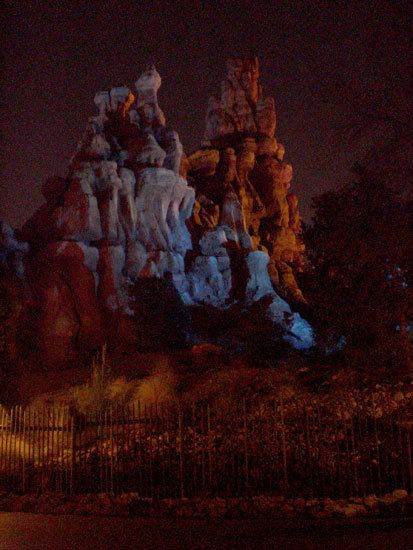 Some shots of the fireworks from Big Thunder.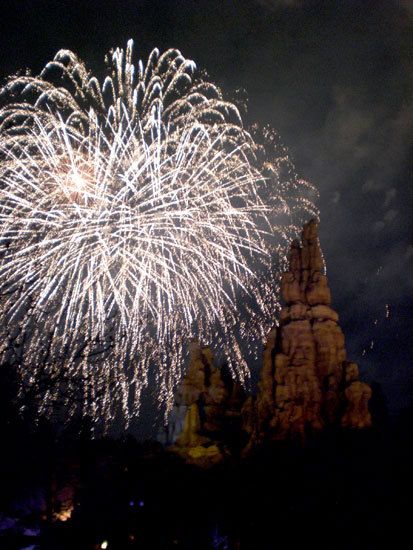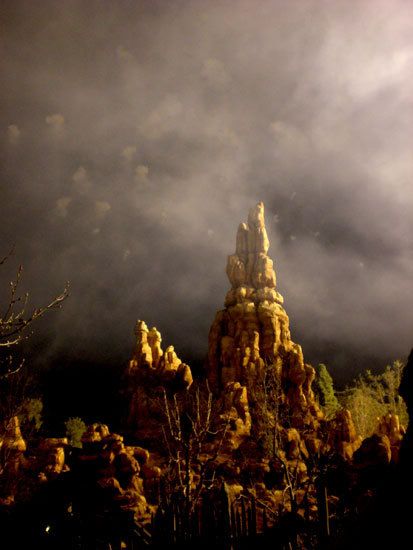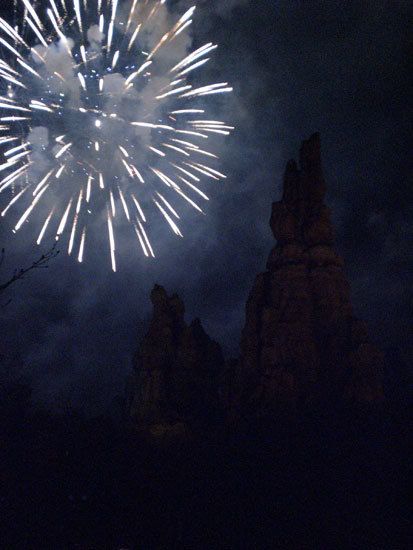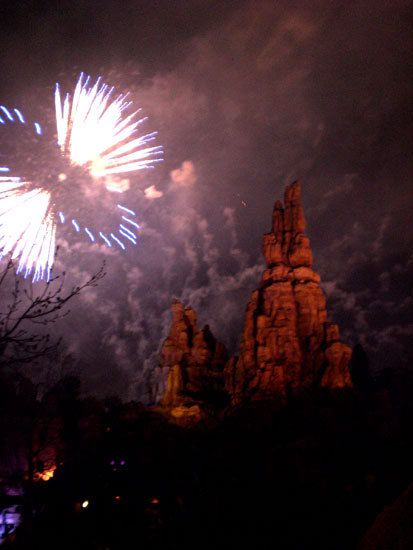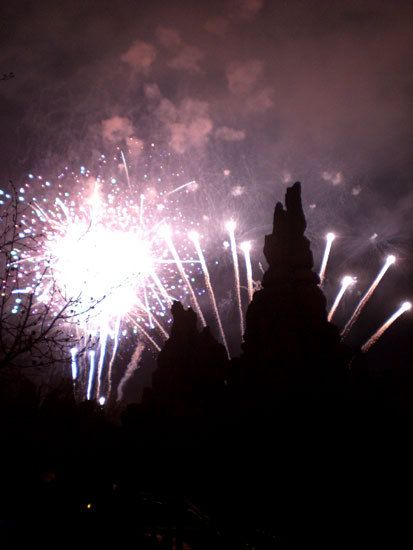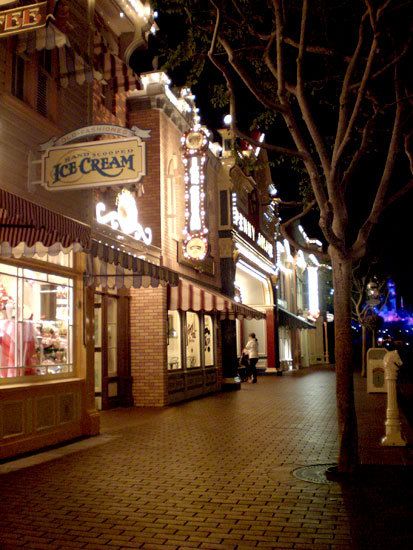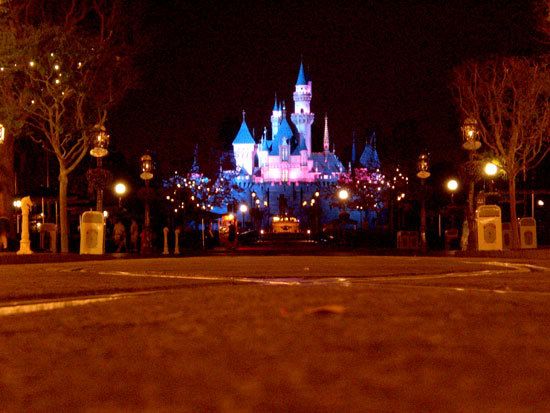 That's it! Hope you enjoyed the update