Celine Dion, her son, Rene-Charles, and her husband/manager, Rene Angelil, were at Disneyland yesterday (March 22). They look so CUTE in front of the castle!
Here are the pictures...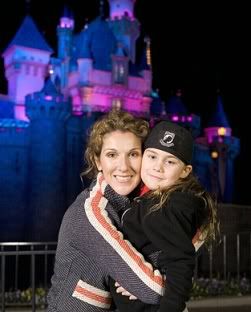 Man, I'd love to just one day happen to be at the park and bump into them! She's my all-time favorite singer - EVER! I'd love to go on Splash Mountain with them so I could buy the photo at the end! LOL
Just thought I'd share the photos.
...Joe...