OK after having been on here for, well a long time, I just learned how to get my pics to show up. So I am posting our family trip report from December. I know it is late, but I am on a learning curve here!
Our four generations were supposed to be going to DL this May on a Family trip. We lost my Mom in mid November and the holidays were looking to be a not so happy time. Instead of letting it beat us, we all got together and went to DL and celebrated our love for the park and her love for her family. Here are some of the photos, and I tried really hard not to put in a bunch of the kids and grandkids...tried!
Here is the family when we first arrived.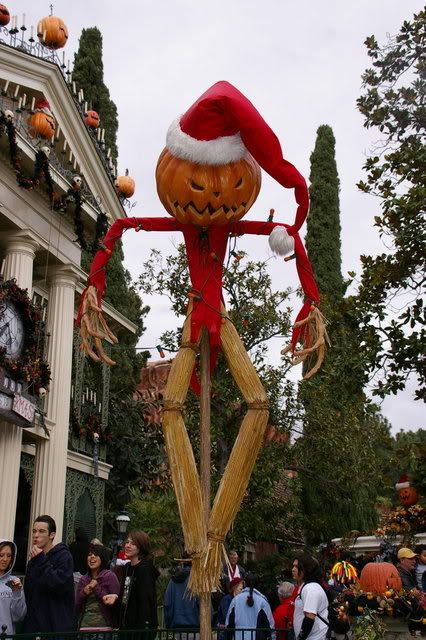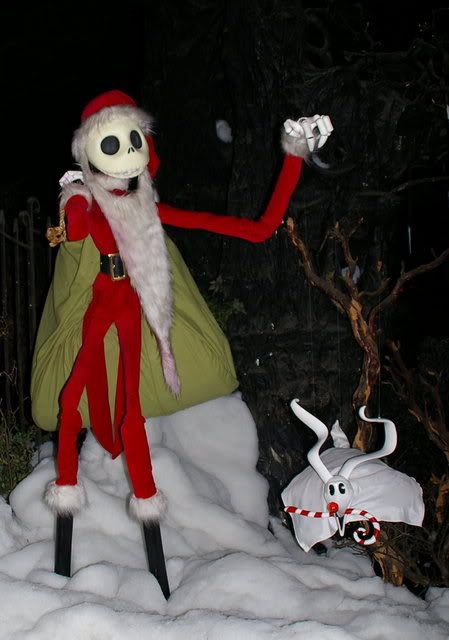 The Haunted Mansion is our favorite ride and this was the first time we had seen it done for NBC. Before you all yell at me for the picture of Jack by the cemetery we were stopped! We had been through the "please remain in your doom buggies" speech two times so I snapped a shot! What I would give for him in my living room!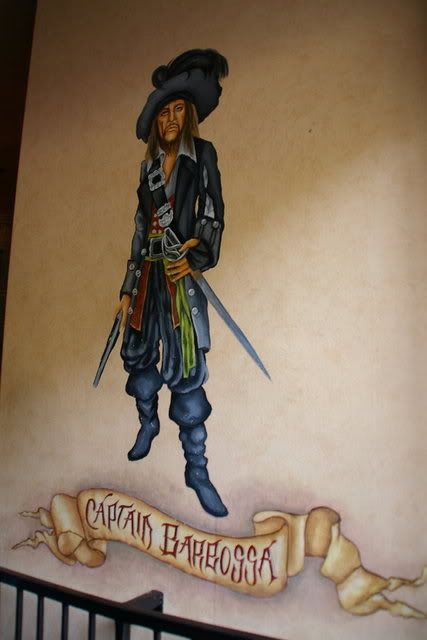 We never miss the POTC ride and this was the only picture I was able to get. The lines were moving fast that day.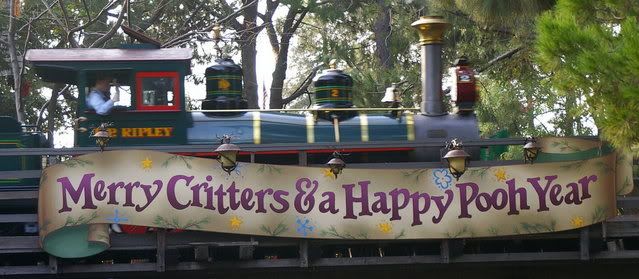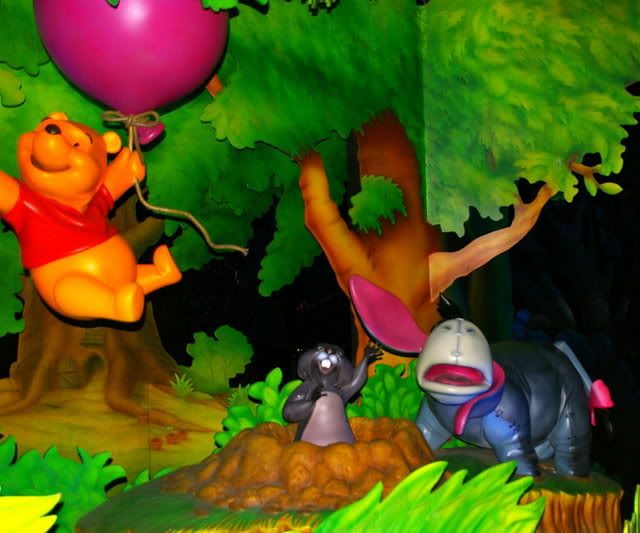 Onto Critter Country and the gang. Sorry Pooh haters but my grandkids loved this ride and seeing Tigger right outside was the icing on the cake for them.
All the many years I have gone to DL and didn't know about Santa and the Reindeer out in FrontierLand. What a wonderful place to find Santa. The kids were thrilled. They did question the fact that the Reindeer looked like they were a little to sleepy to fly!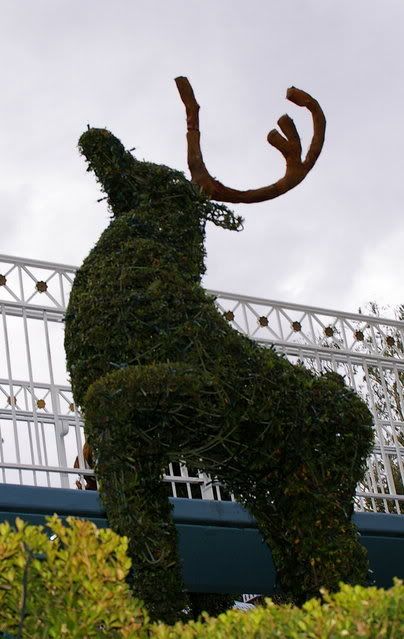 The Reindeer topiary in front of IASW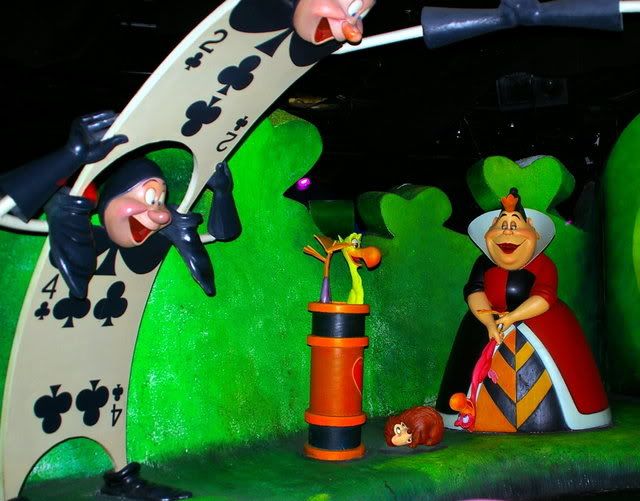 Love the look on the hedgehogs face...
I have never noticed the restroom by the Alice ride being themed before. Is this something new? Or am I losing my memory????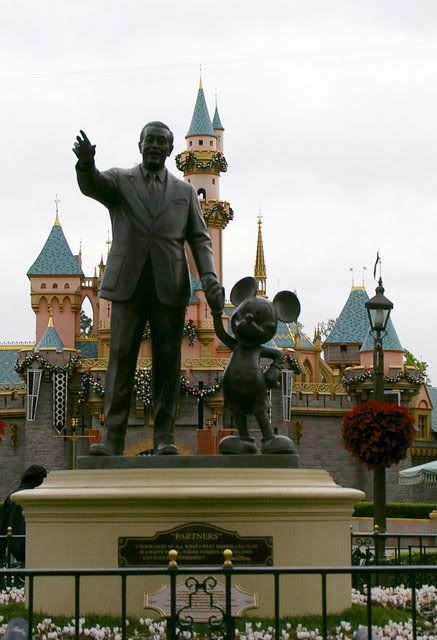 It would not be a trip to DL without a picture of the Partners statue.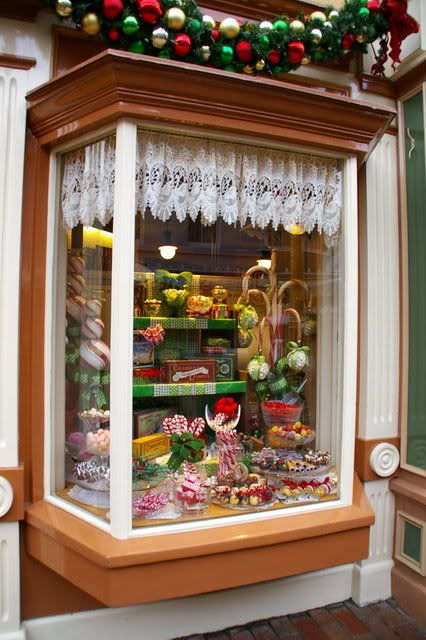 I think the windows on Main St. were stunning. They were so colorful and cheerful. It is one of the touches that make the park so special.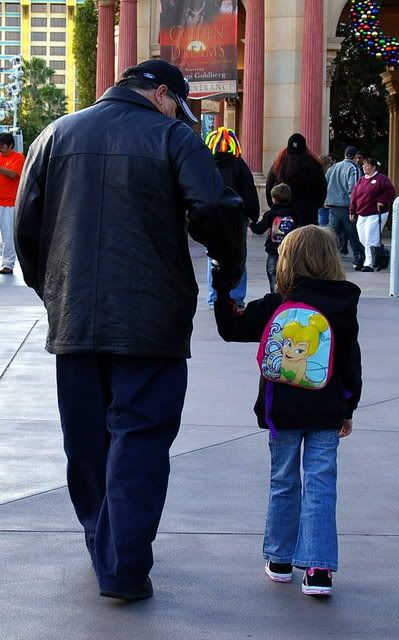 Well it is time to head over to DCA. We found out that the paint on the bridge is the actual paint used on the real bridge, they have gotten the approval from Cal Trans to use it! I wonder what that cost? We were told this by a CM, so if it is not true don't blame me!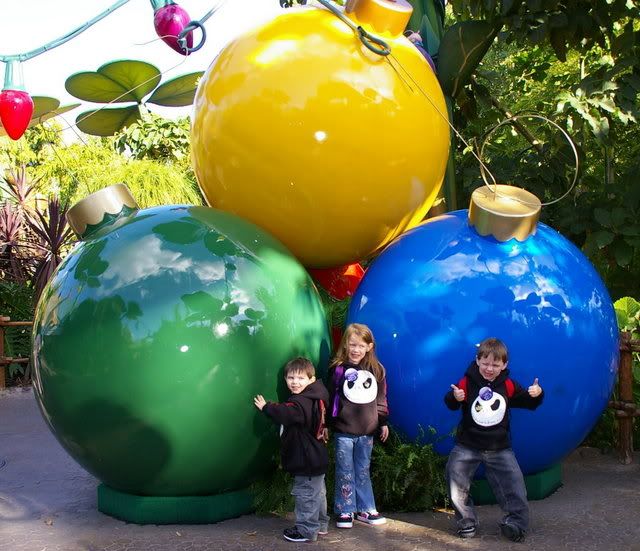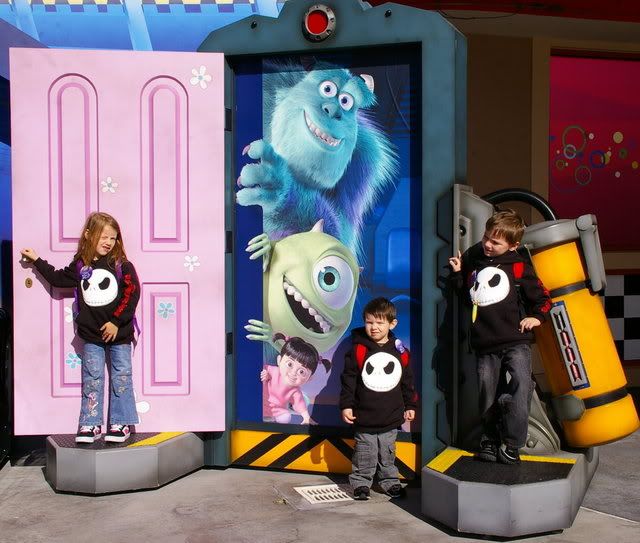 The kids loved Bugs life and Monsters Inc. We were sitting in front of Roz for a while so we had fun chatting with her. You have to love the giant ornaments.
Another detail of the park that some people miss. Some of the details in this park are really great and this is one of them IMHO. You can never take a bad photo of it.
Like I said better late than never. If you have never been to DL at Holiday time I would suggest it. We are now making it a annual gift to each other and a great way to remember many years of family enjoyment! So as many before me have said....
THE END!