I wanted to surprise my daughter by taking her to Disneyland. She always knows when we are going.. So that day was going to be different. We stopped off at Taco Bell for some lunch on Harbor. Driving down Harbor off to the right she sees The Tower.. "Mommy!!! Disssseylaaand!" I told her that was her surprise. Looking in the mirror she had her mouth hung open and said, "I am so exctied Mommy! I just can't wait!!! Thank you!!" :yea:
I loved seeing her so excited and hearing her that way! It was awesome. So we head into the parking structure and parked on Goofy. That was at noon. So I knew that day was going to be busy. Usually when I get there I'm on Mickey. I went there with the mindset that we have all day long to take our time.
A look down to the tram lines..
First ride of the day she wants to do it Monsters Inc.. Which is fine by me, get DCA out of the way.
While waiting in line (yes, a line for Monsters Inc.
I saw this and thought it looked good.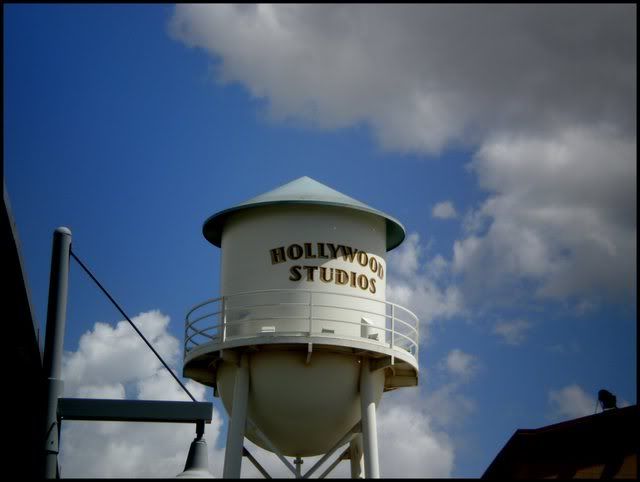 Back to the ride..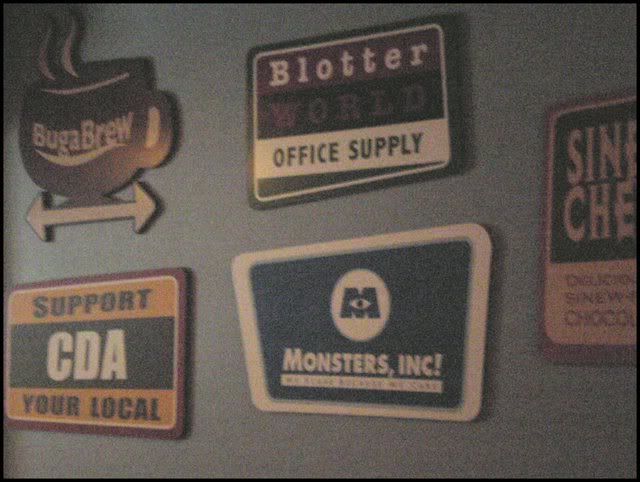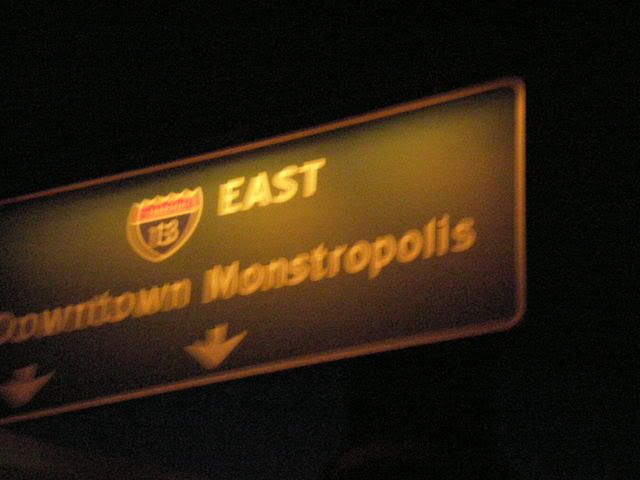 I love the smell through here.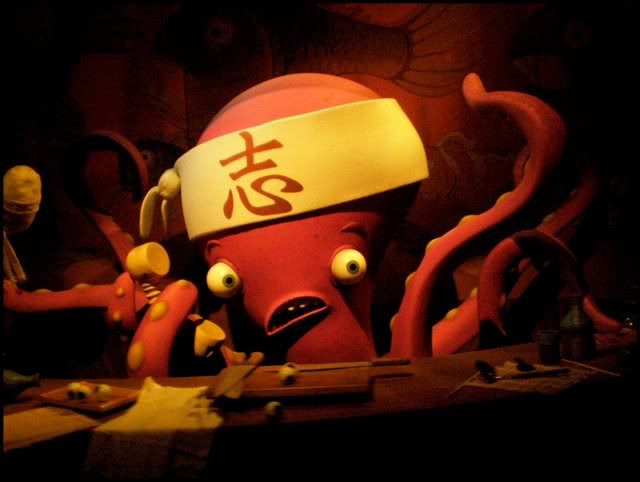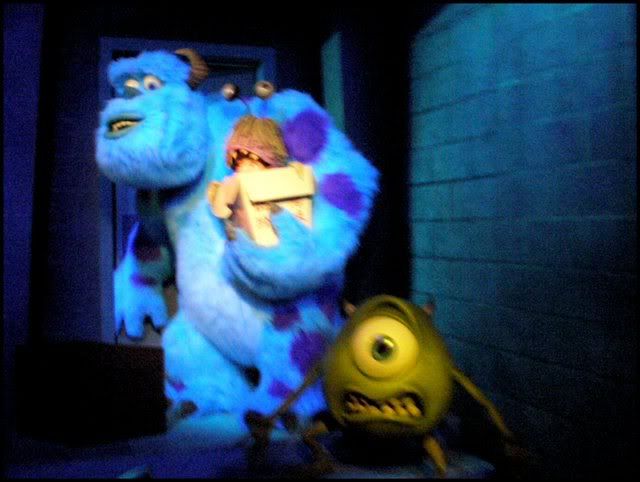 Don't mind the blurryness. You get the idea. LoL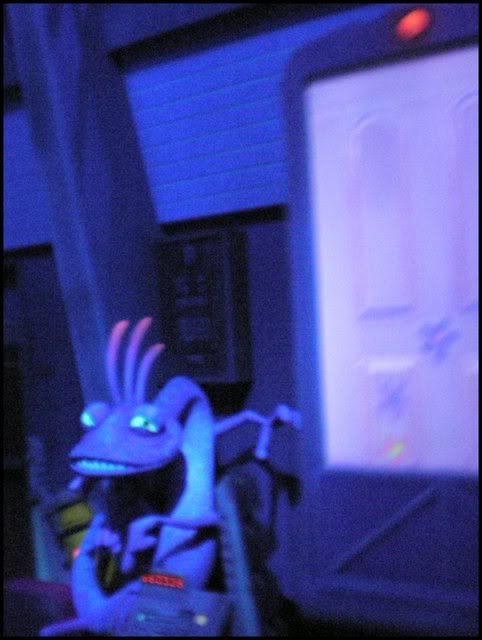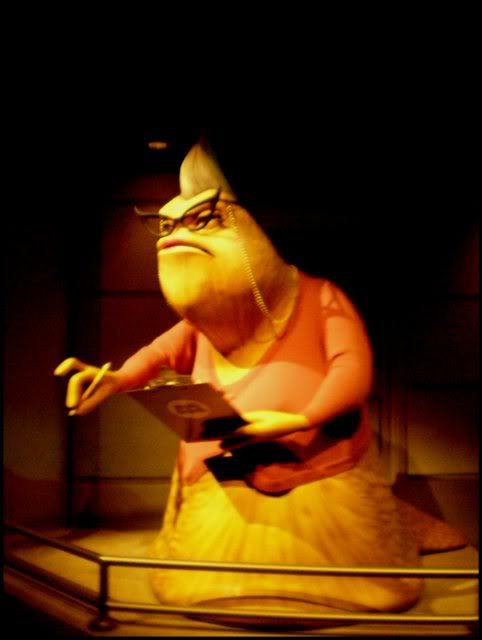 I've never watched the Muppet's 3D show. So figured, we're right here. Why not? The show was just ending as we walked up. So I was talking to the girl at the counter about the weather. She was telling me the wind wasn't helping her allergies out. I stated, At least it's not raining... We head into the show.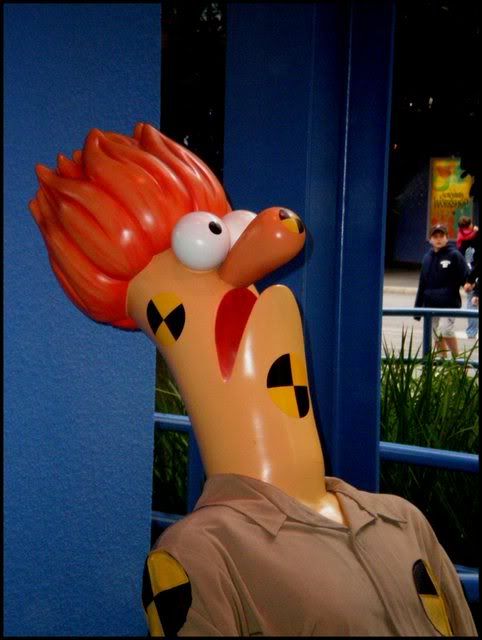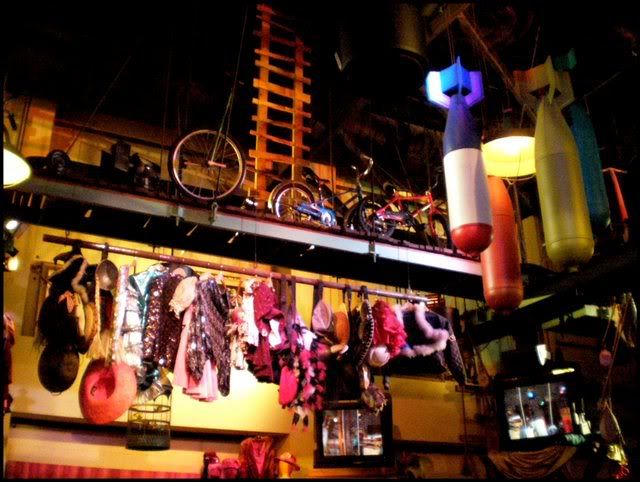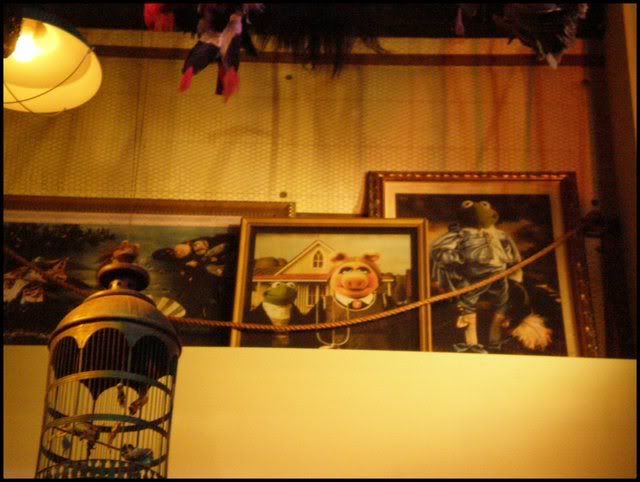 My daughter wasn't liking the idea that everything was flying at her face :lol: So when Miss Piggy starts singing we get up to leave. The man letting us out told us to be carefull, it's raining outside.
Wonderful. I get to our stroller which was over by Monsters Inc getting wet. Grrrrrrrrreat. My cell phone is going off the whole time. I head to the bathroom and stay out of the rain. I was there for about 5 minutes, and figure, screw it.. let's head to Disneyland. Yea, the rain was gone. It rained enough to get everything wet. People started sliding all over the streets. I was waiting for some to fall. :lol: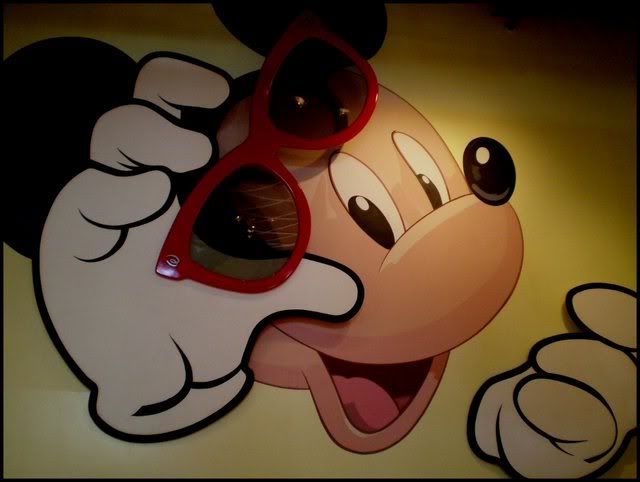 So we headed over to Disneyland..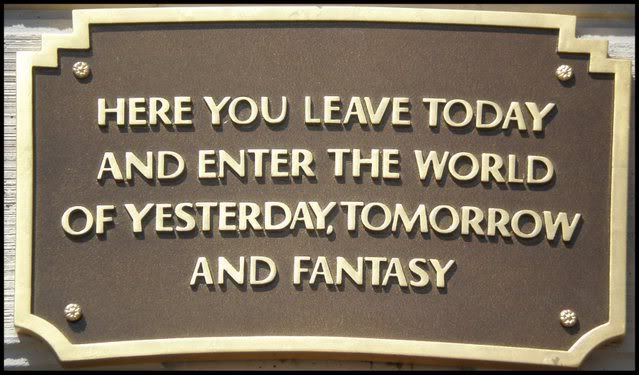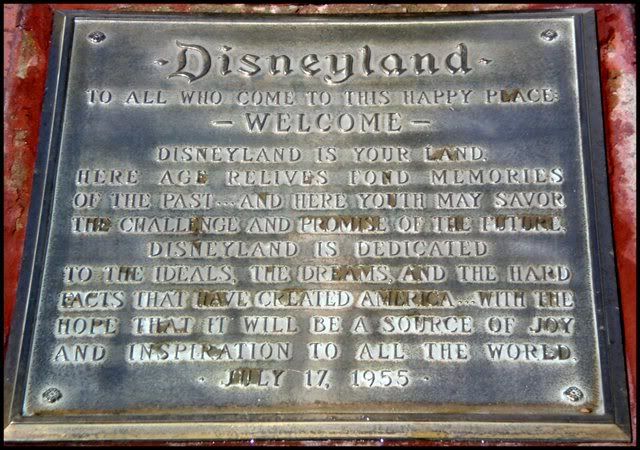 Lookin a little busy there..
Tried to get window shots, but to many people standing in front of them and the reflection wasn't making it easy.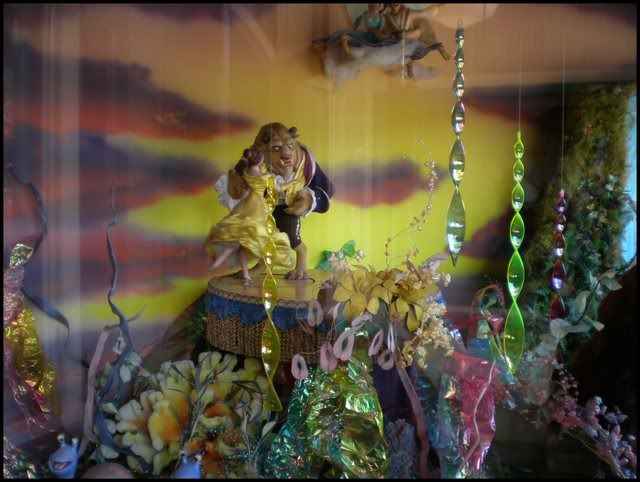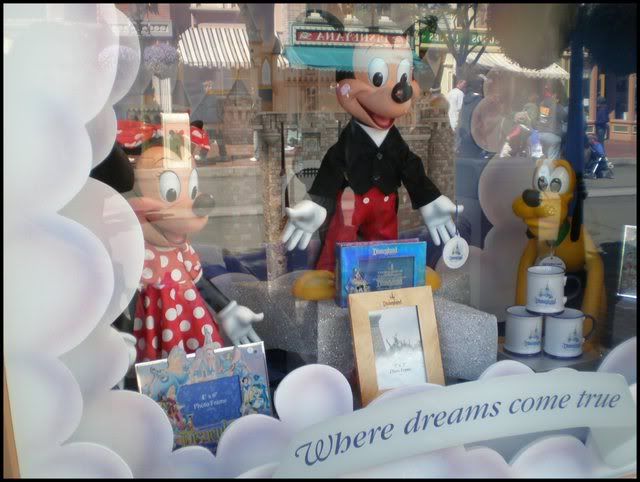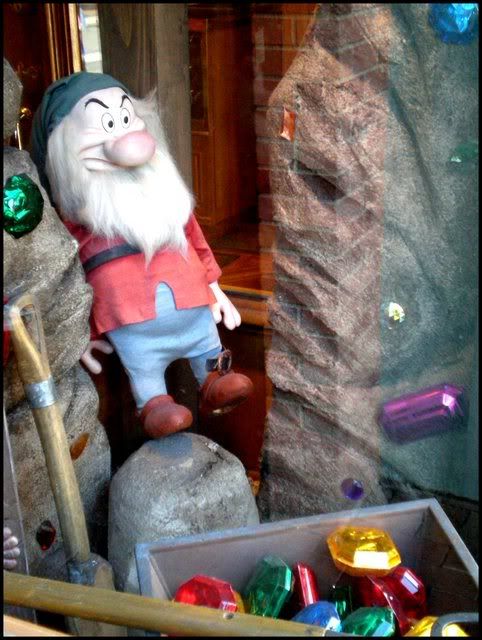 Wanted to do some shopping, but didn't see anything I really wanted..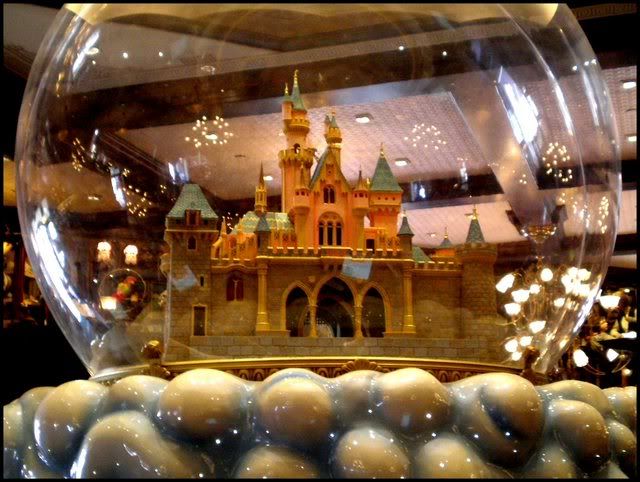 So back down Main St.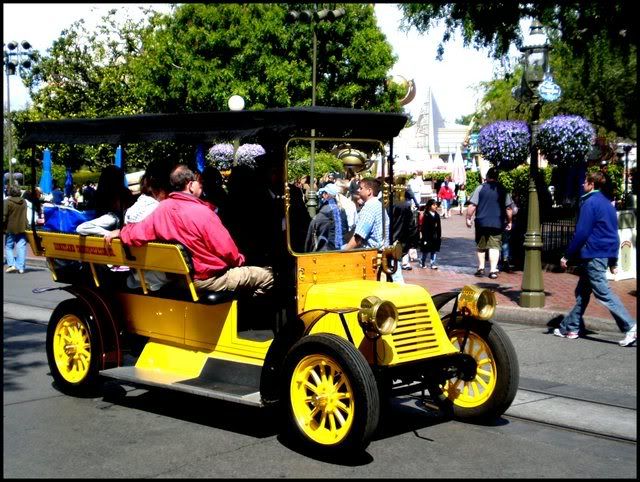 First ride in Disneyland is always Buzz. My daughter LOVES it!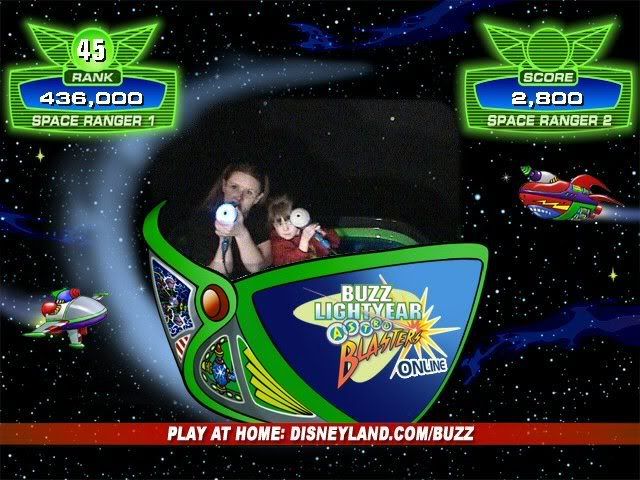 We got out and she saw this..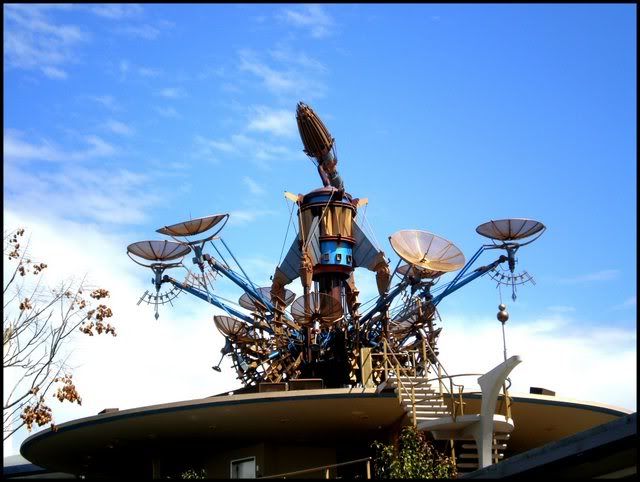 "What's that mommy?"
"Nothing babe. It's nothing. "
Headed over to the castle..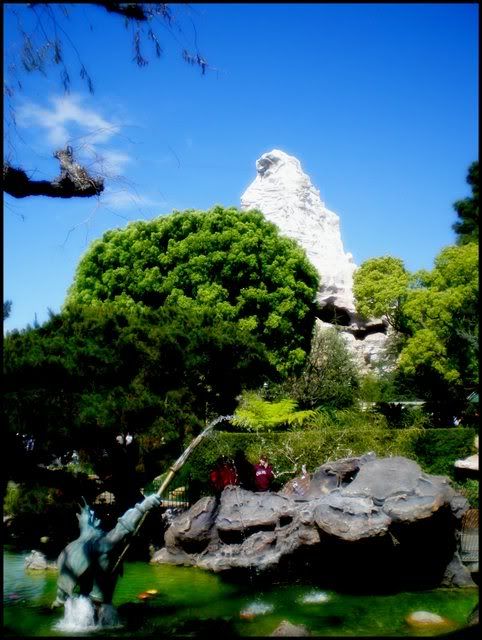 Soooo cute. They even had security standing around them.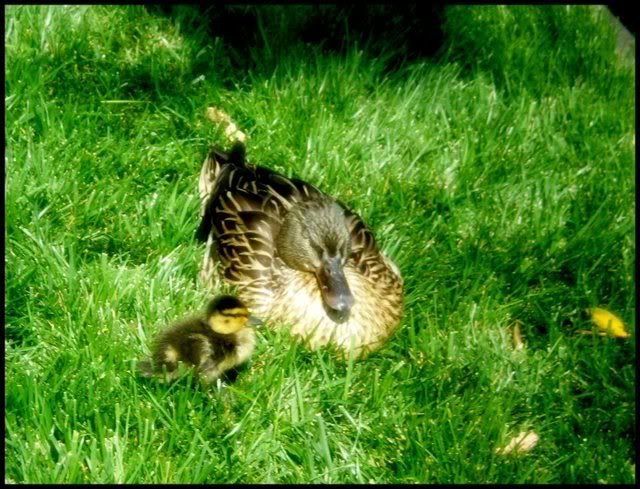 Love seeing the swans there!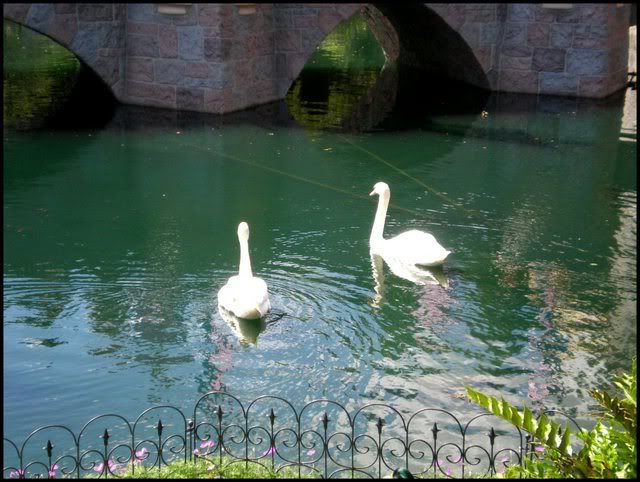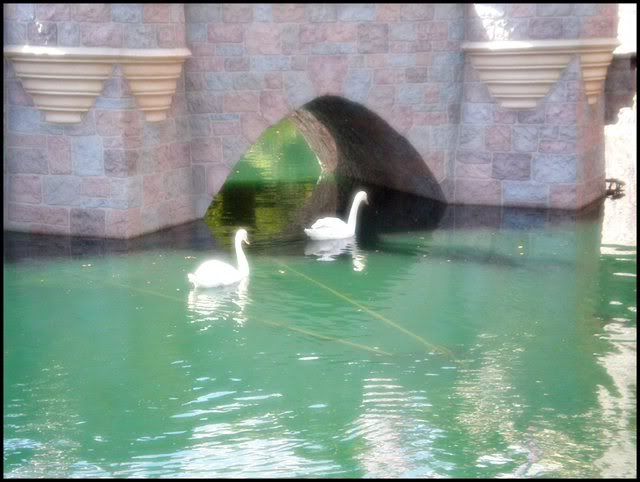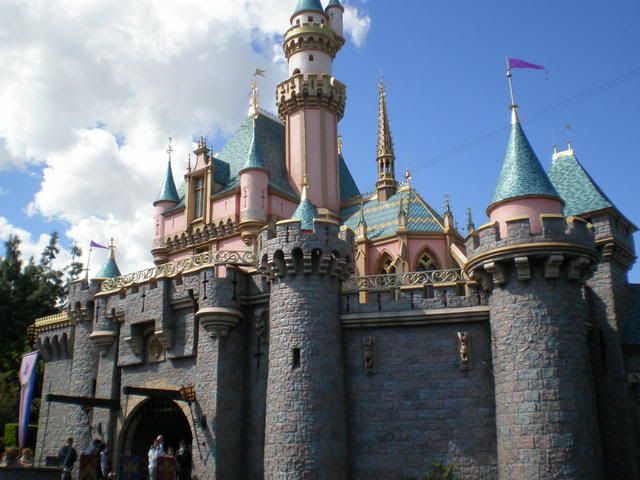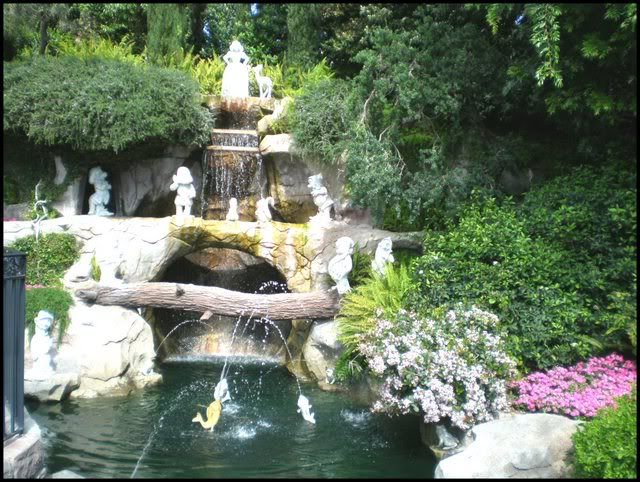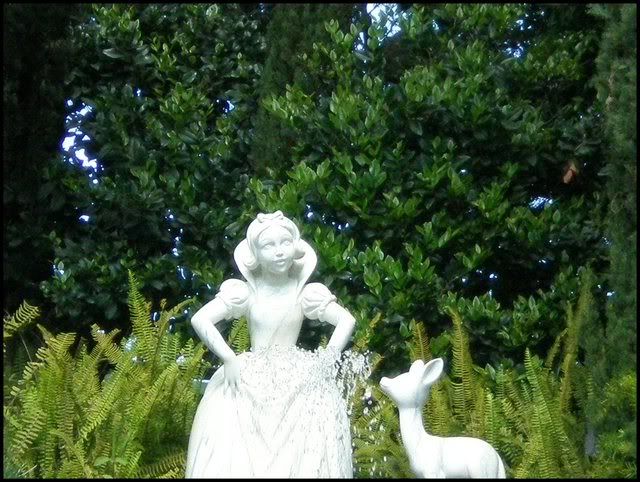 Into Fantasyland..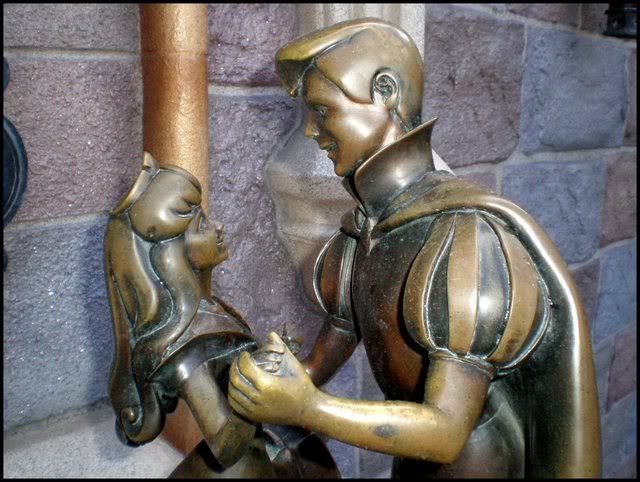 I wish they'd put the apple back.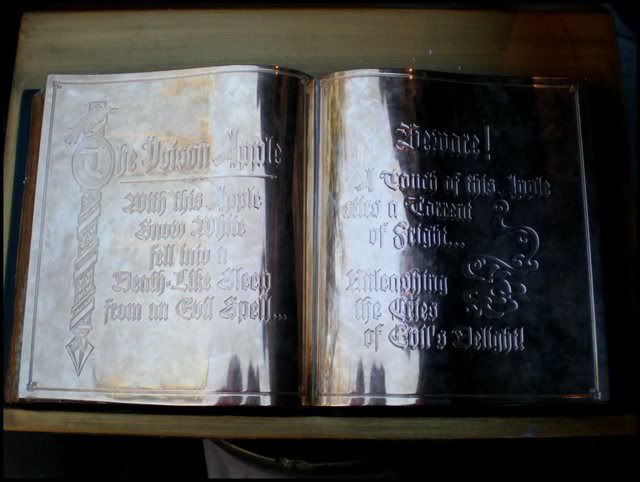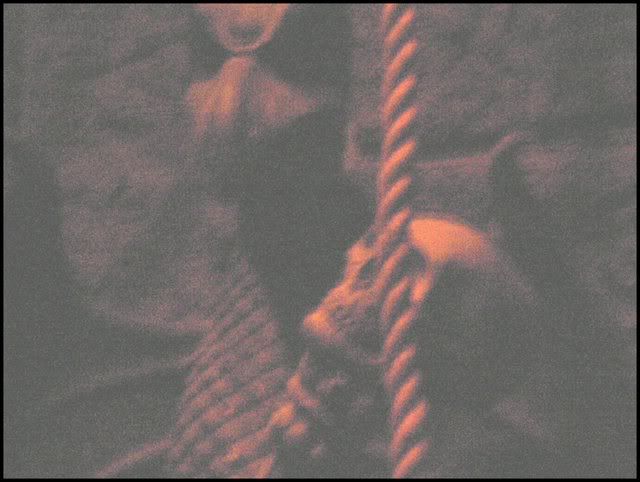 Cleaned the change out recently..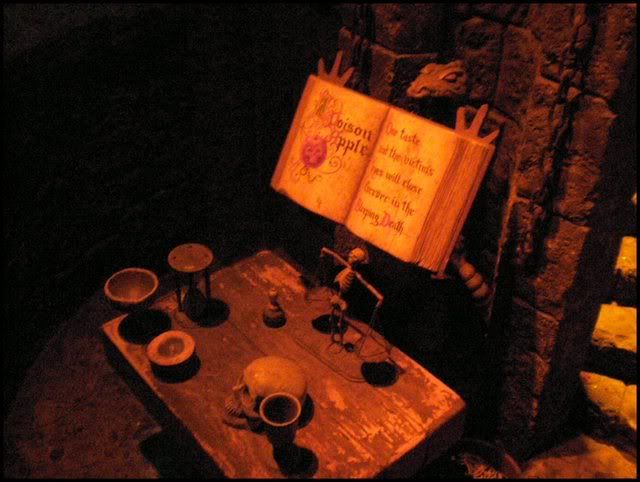 A view of Peter Pan while still in line for Snow White.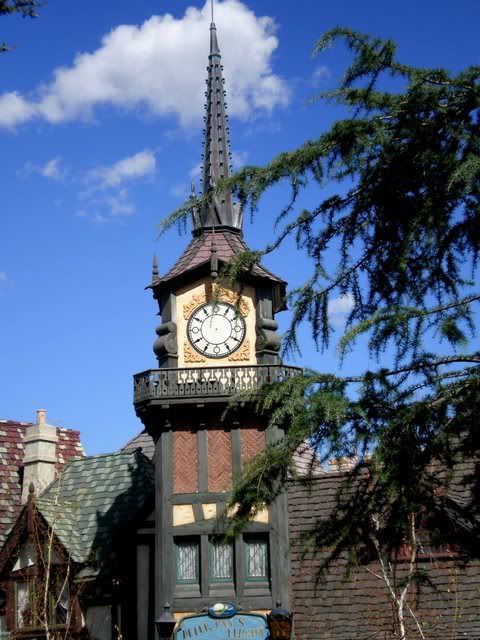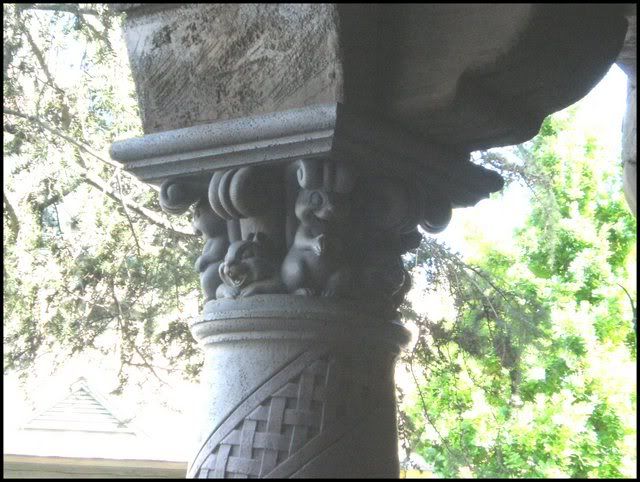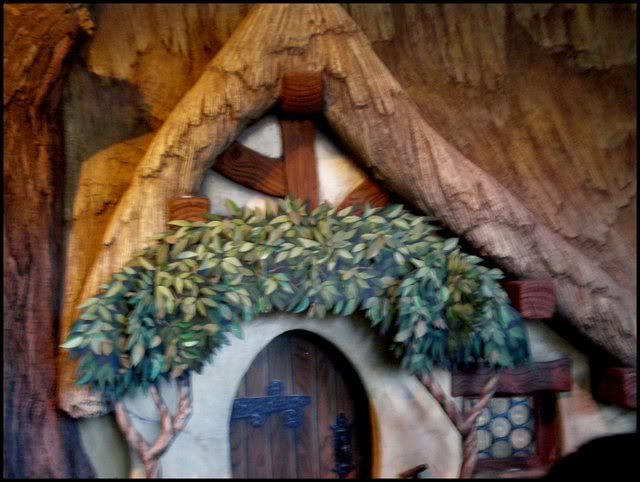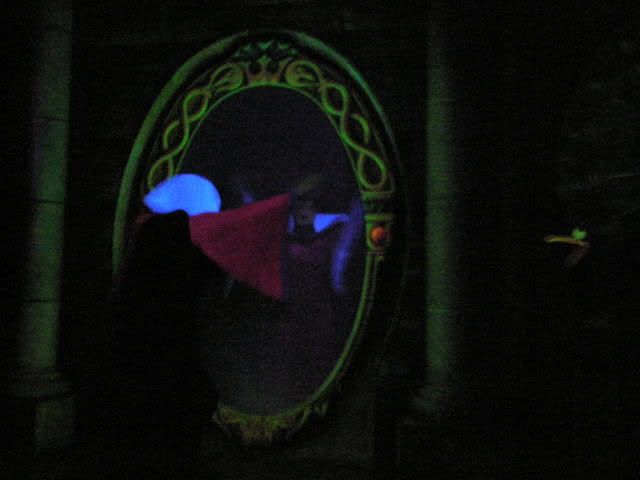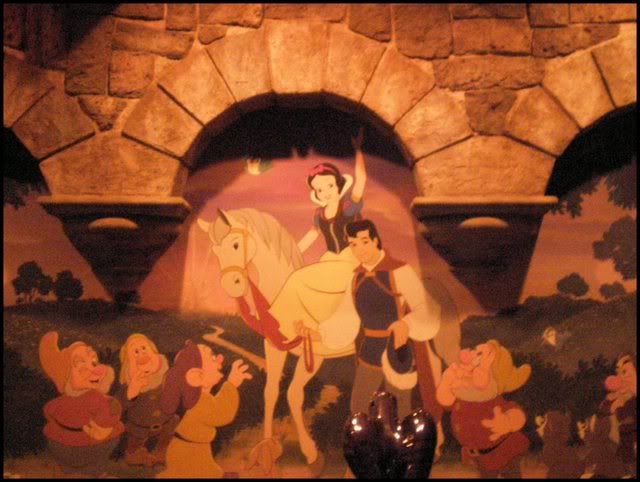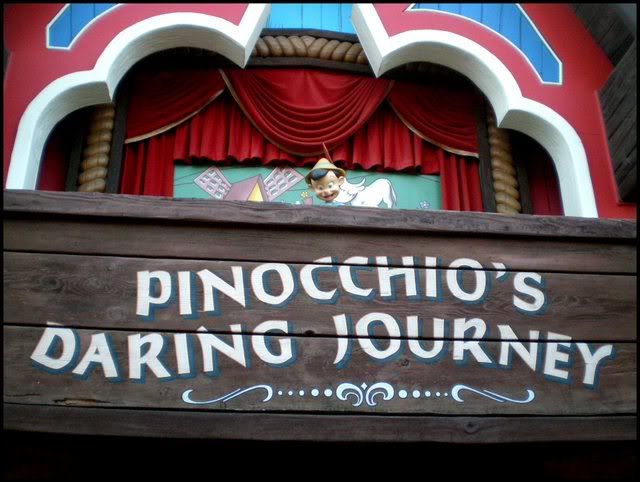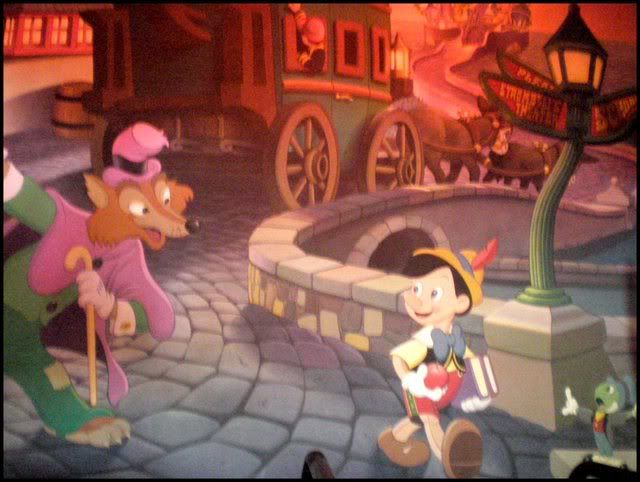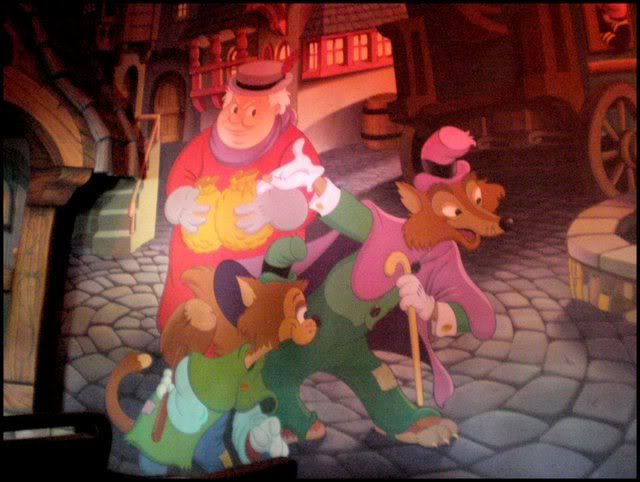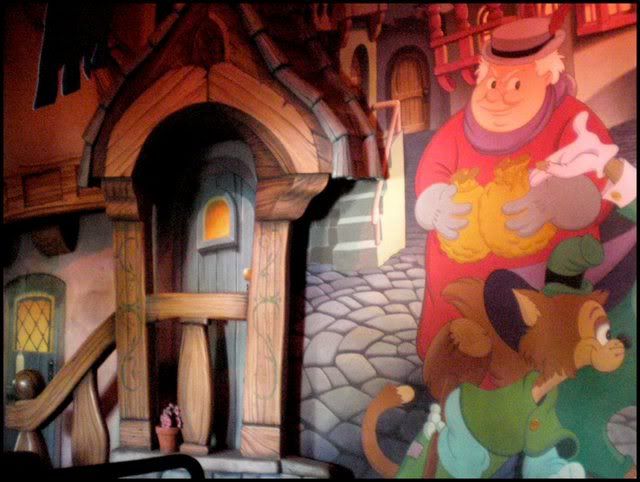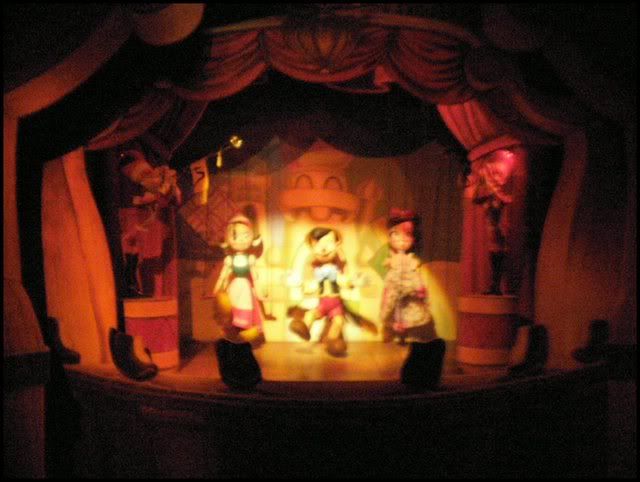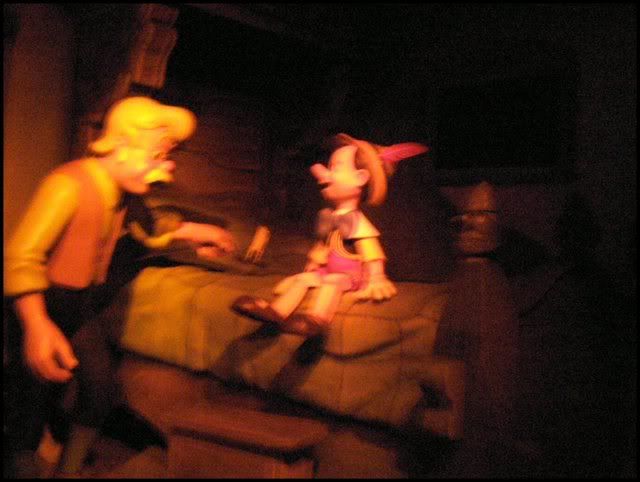 Ride with me Mommy!!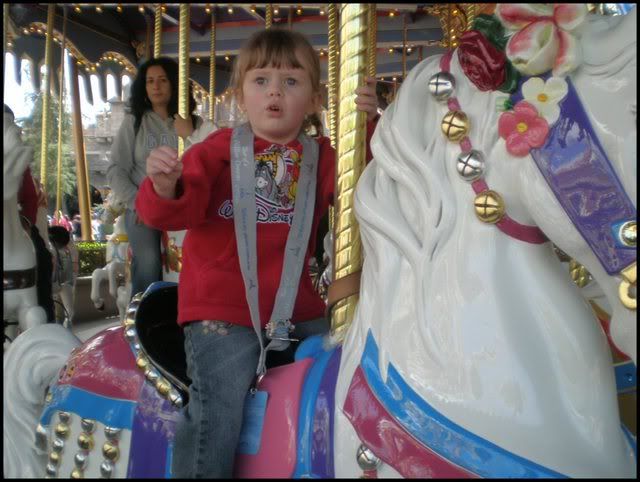 Merlin!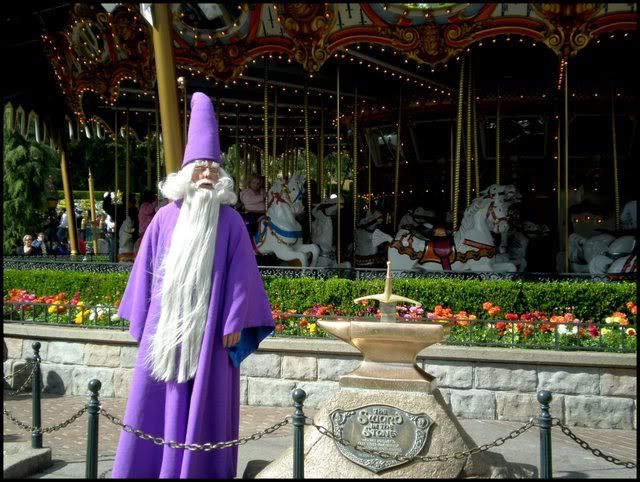 More to come..