The wife and I got up early to make the trip from Riverside to bright and Sunny Anahiem. Figured to park in Timon but DENIED!!!! Get to the parking booth and were handed a paper saying we were being diverted to Mickey and Friends. PirateMunkee and Princess626 were not amused.
Get into the park and heard someone call my name. I was about to duck and run just in case one of my rivals found me in the park and was planning a drive by while on the horse drawn carriage towards me but all it was was my buddies RangerRick, his wife Maria, and PenguinSoda who I must add was wearing an absolutely awesome shirt (Shameless Plug) which can be purchased at
www.cafepress.com/piratemunkee
.
Breathing a sigh of relief, Princess626 and I went to breakfast on Main Street. Since the 4 cups of coffee weren't waking my butt up, we decided to kick start it with a burst of adrenaline. So off to Space we went.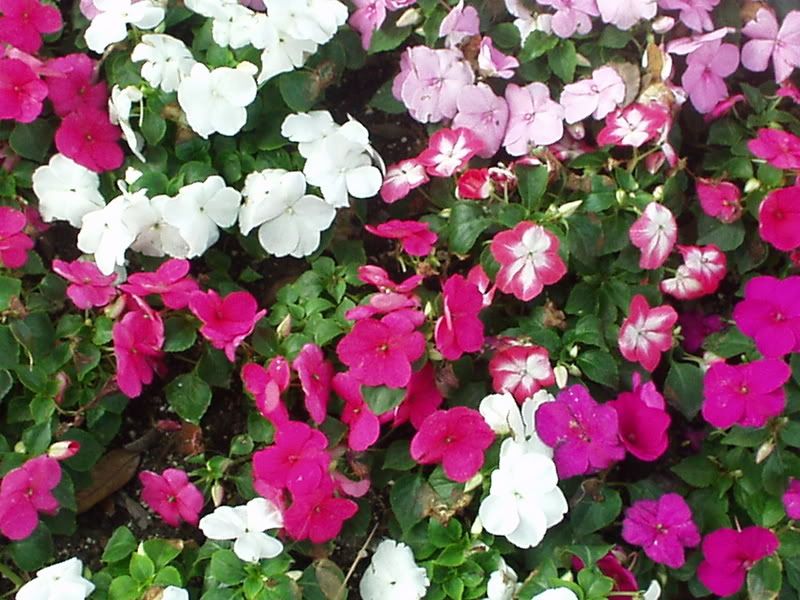 Awwwww....Pretty Flowers
Awwwww....Pretty Space Mountain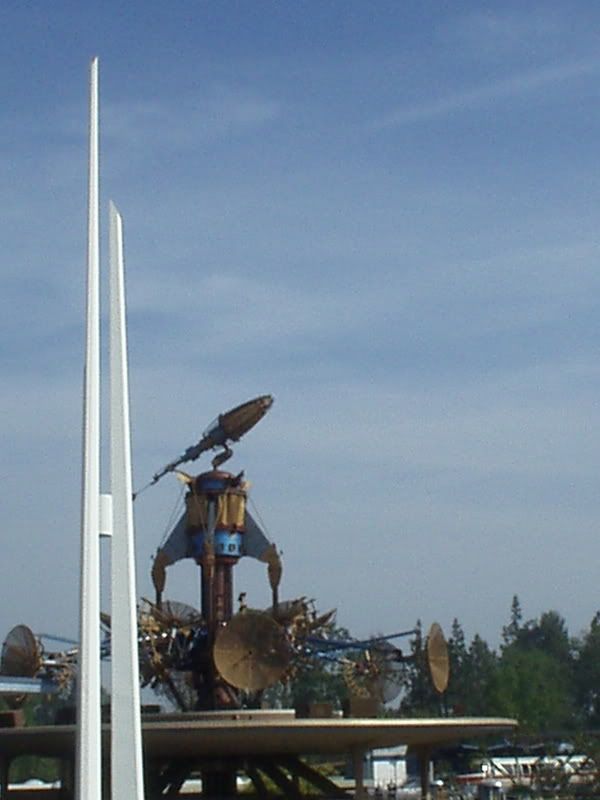 Awwwww....Pretty........Who am I kidding? Ugly piece of Junk!!!
Next we headed over to the other Mountain.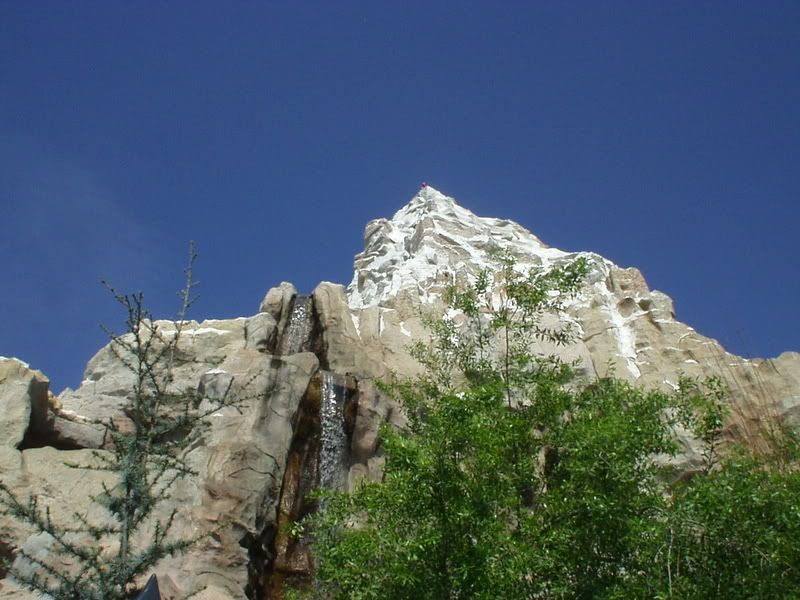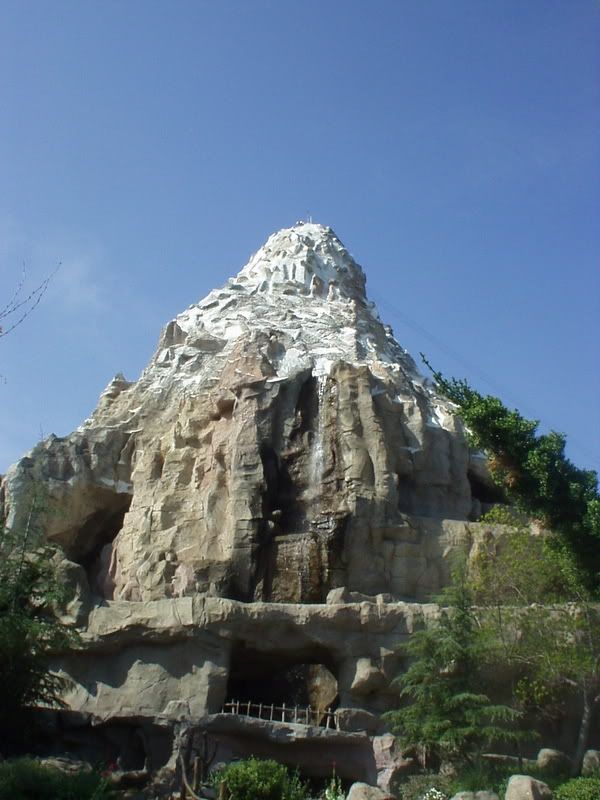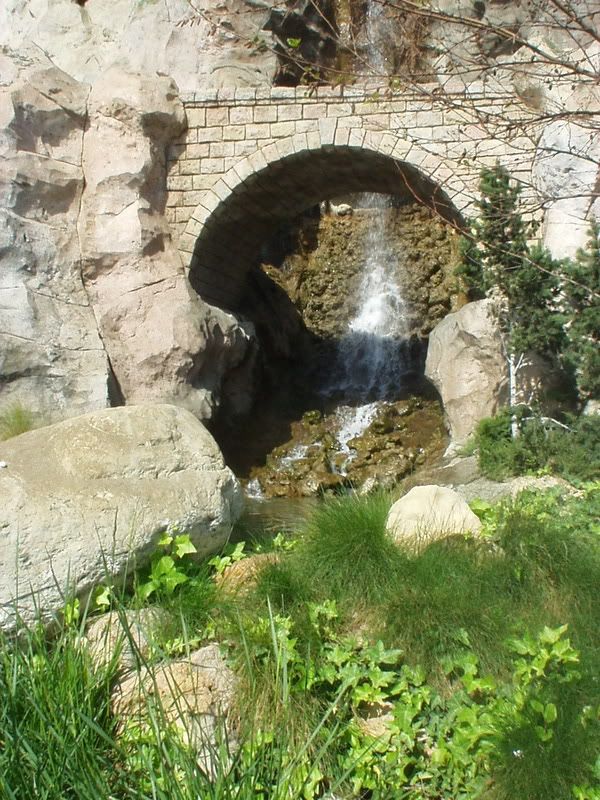 Awwwww....Pretty Waterfall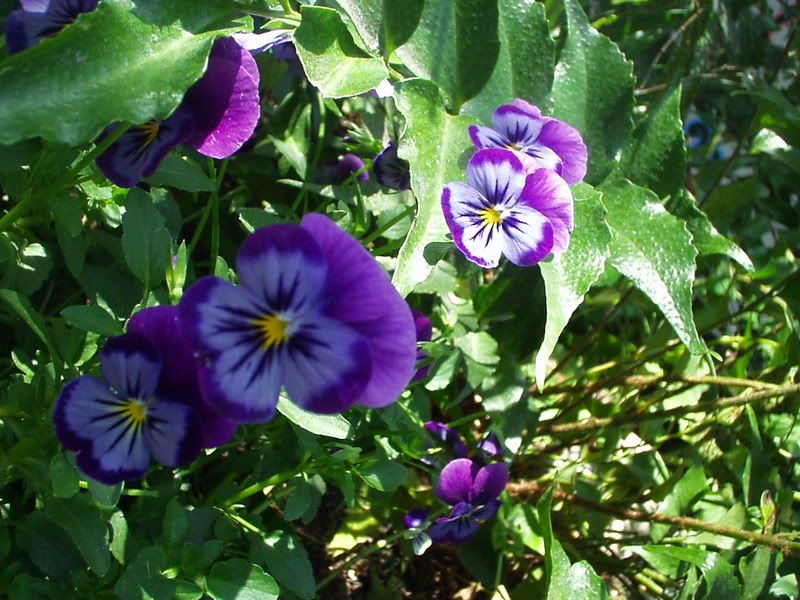 Awwwww...More Pretty Flowers
Awwww...Wait a minute.........This sort of looks like.........
Since when did Disney start planting Gum Trees??!!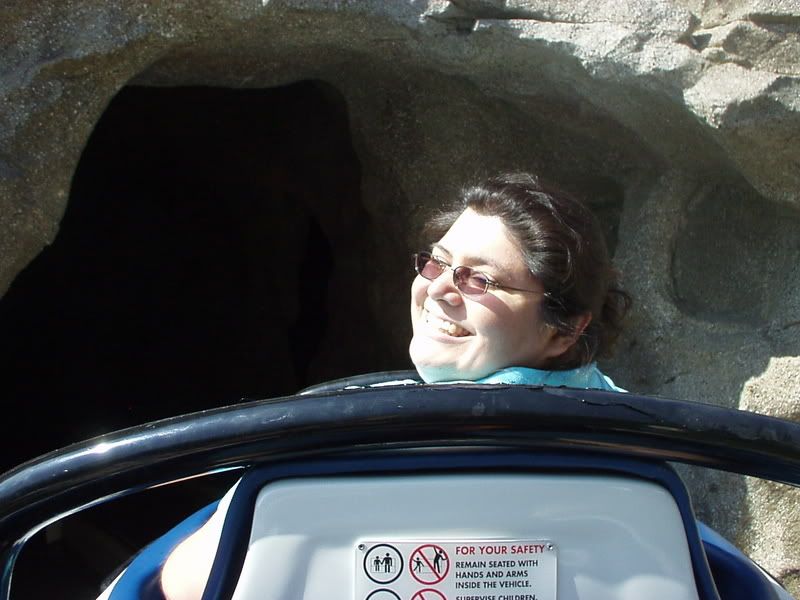 Princess626 all smiles before we go face or mortality in the glacial tunnels of DOOM!!!
A view from on top!!
We decide to hit the other mountain on the other side of the park....Big Thunder.
On the way, we spotted some Disney Critters...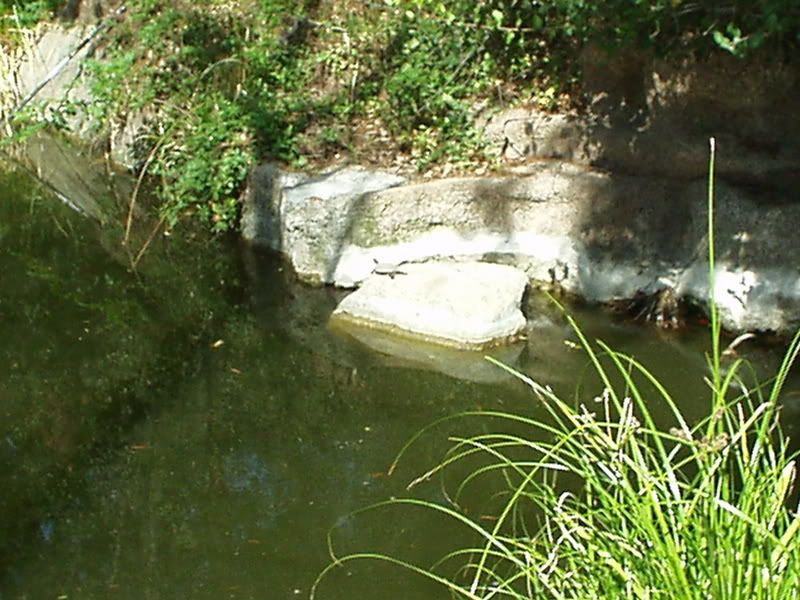 The Disney Turtle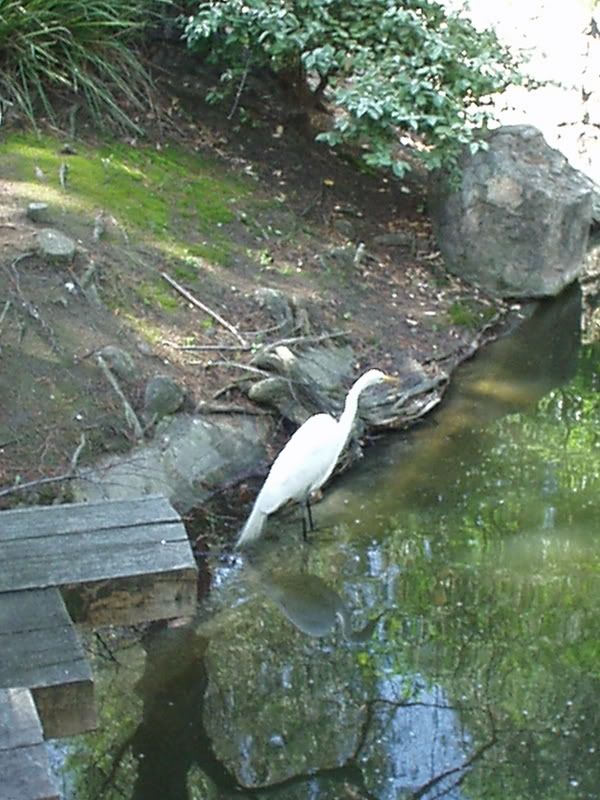 The Disney Crane looking to catch some Disney Koi
And a couple I have NEVER seen here before.....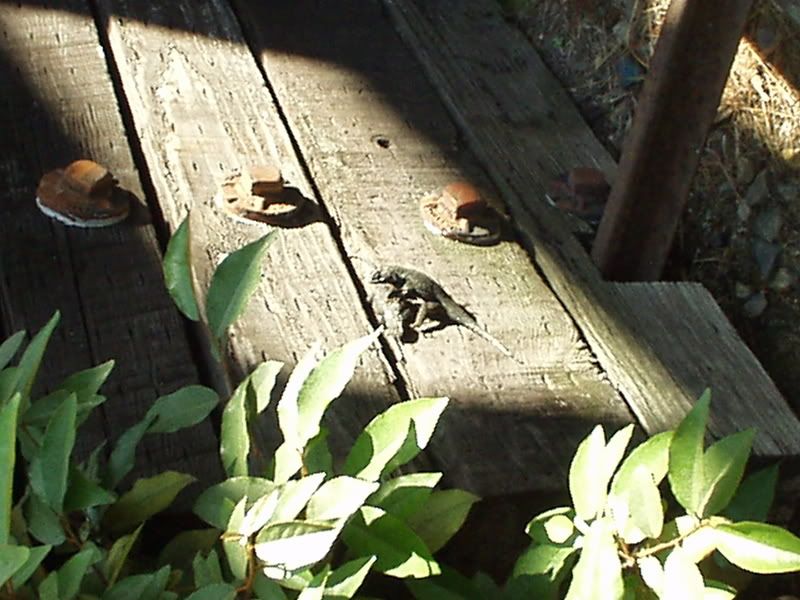 The Disney Lizards
We rode the Mountain and decided to hit Pirates before the meet.
We took the line on the left that brings us to the side of the POTC building. I noticed that all the plants, chairs, tables and all the other accessories were taken off of the Balconies. I wonder if it was because of the wind storm we had last week or......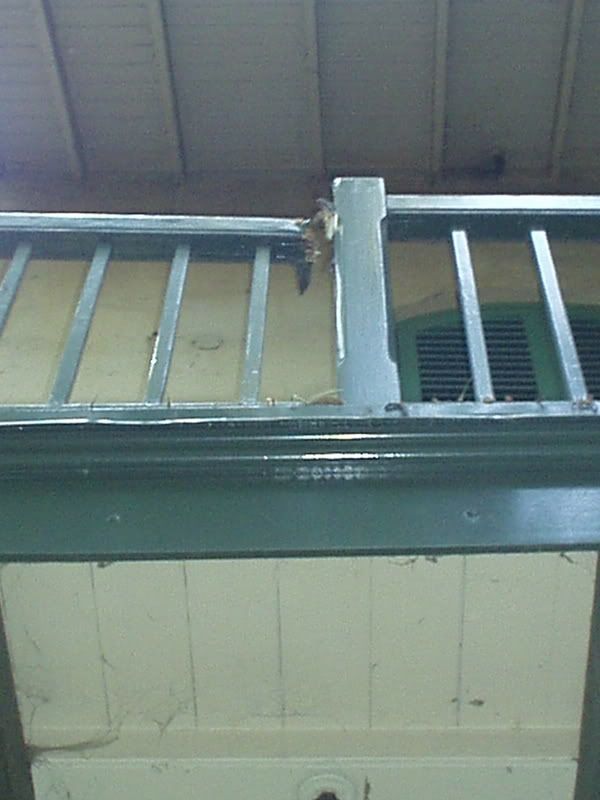 Termite Infestation??!!
The Meet and more to come