Helloes!
It's time for the Single Rider Trip Report! This has been the third one I've been a part of and I have to say that it just gets better and better each time. Normally our group maxes out at 6 people. Yesterday, we averaged 8-10 people the entire day and even peaked at 12 and a baby!
I have over 200 photos to share so let's get this party started!
APRIL FOOL'S STARRING:
-Coheteboy
-Disney1978
-DznyFan17
-LostBoy75
-Mousercise
-Neverneverland
-Penguinsoda
-Princess Buttercup
-StitchTT6
-TrekkieDad & Jimmie
-Wally
w/ Appearances by
-Almandot
-DisneyBallerina
-Dustysage
-Fishbulb
-Matt Hammond
-Pezz Lightyear
-PurpleDove
-Sadako
-SnowWhiteRaven
-EVERYONE!!!
AH, It's so nice to see the Disneyland Railroad up and running again.
Something about seeing the Horse-Drawn Street Carraige that makes me feel at home.
I'm gonna play chicken with that stroller straight ahead!
Matterhorn and Astro Orbitor one side...
Omnibus to the other...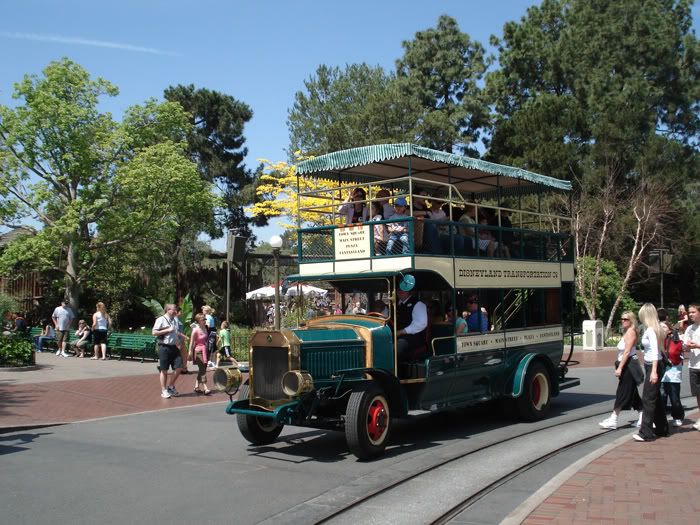 And in the center of it all was the meet!!
Flower. Pretty flower!
Congress of Cons (from my point of view)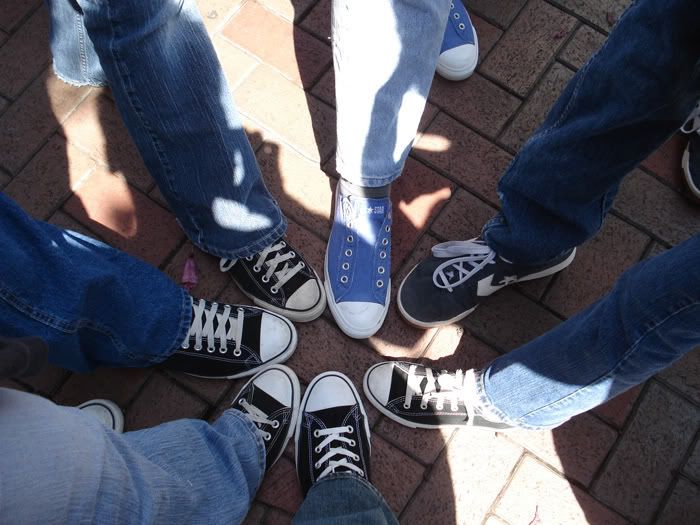 See Fishbulb's and everyone else's TR for more on the noon meet. I mostly got people's backsides!
Then it was time for lunch! A ton of us went right over to the Plaza Inn and I got my usual Mashed Potatoes with a side of fried chicken.
Pezz Lightyear makes his mark by giving people Pez Dispencers. Here's one of Sadako aka Sleeping Beauty!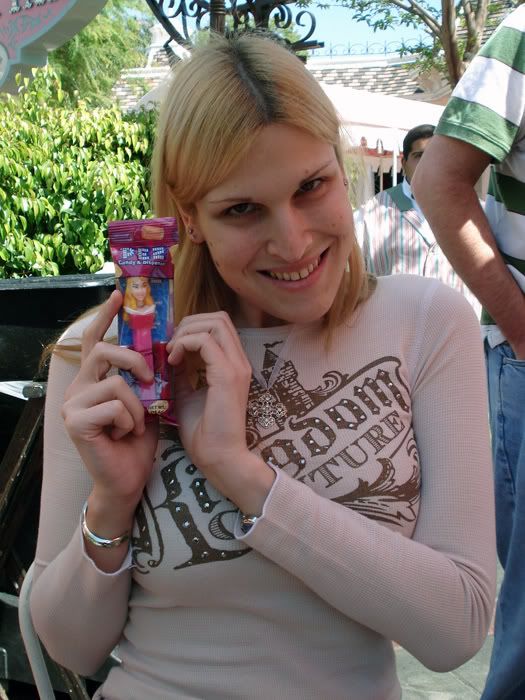 Dustysage had a pie but couldn't finish it.
So we decide to take pictures and film it. (l-r) Sadako, Almondot.
(and it was yummy)
DisneyIPresume (right) stops by a bit late to hang with the cool kids.
(l-r) Fishbulb, Trekkiedad
Fishbulb touches StitchTT6 on her face.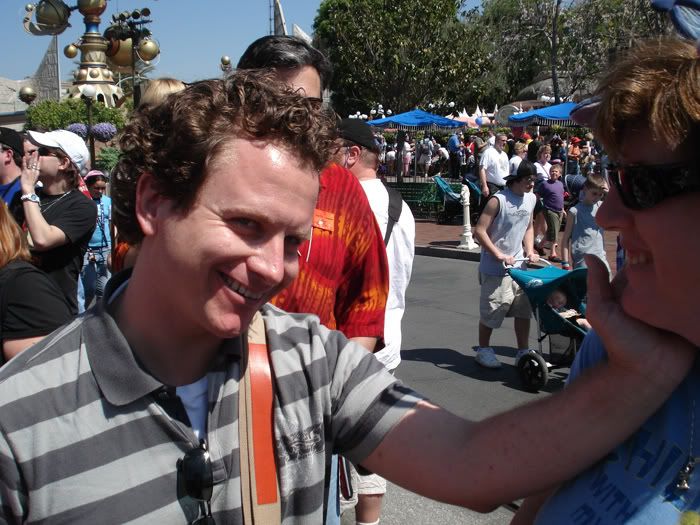 After lunch, the crowd hops on over to Pirates...
"Lillian, for your birthday, I've got the biggest wood for you." ~Walt Disney
I couldn't stick around for Pirates because it was almost time for the 2:30pm Single Rider Meet so a few of us took off... but had to pay a visit to the ninja turtle!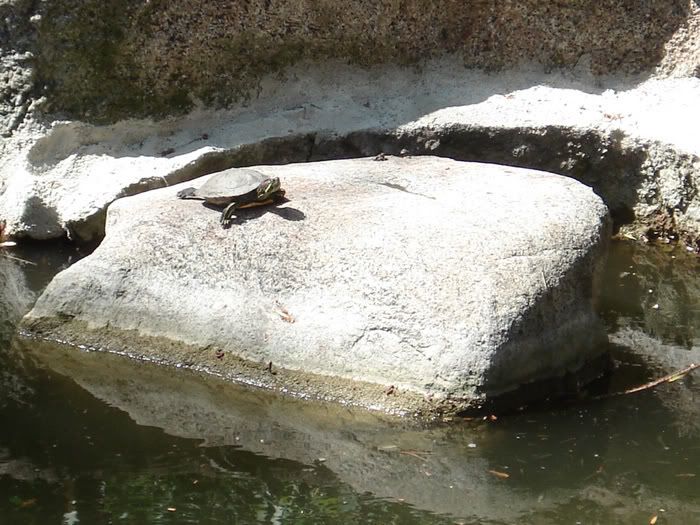 Next up: The Single Rider Meet begins!