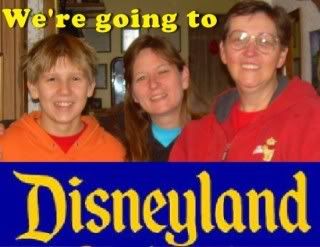 The first picture is of a puzzle I made for my grandson's 14th birthday. It announced to Sean that we were going to the Disneyland Resort. Our trip was from the last day of March until the 4th of April, hence then name "Marching into April".
The theme for our vacation has been "Destination Disneyland". The photo above is the t-shirt that I designed for the 3 of us to wear to Disneyland. The three of us are: My grandson, Sean, his mom Kathy, and me, Barbaraann.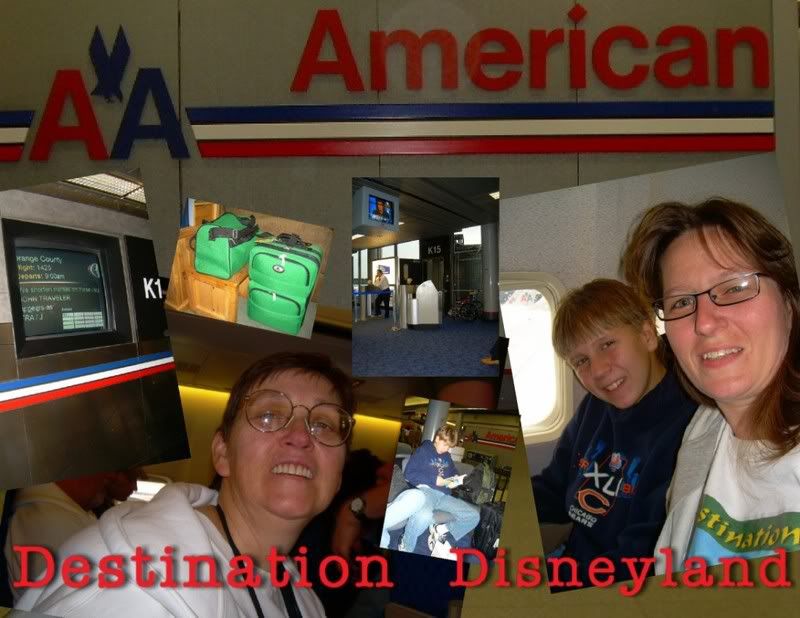 We live in Chicago. Usually we fly into LAX. This time we flew into John Wayne Airport. It was a very pleasant trip.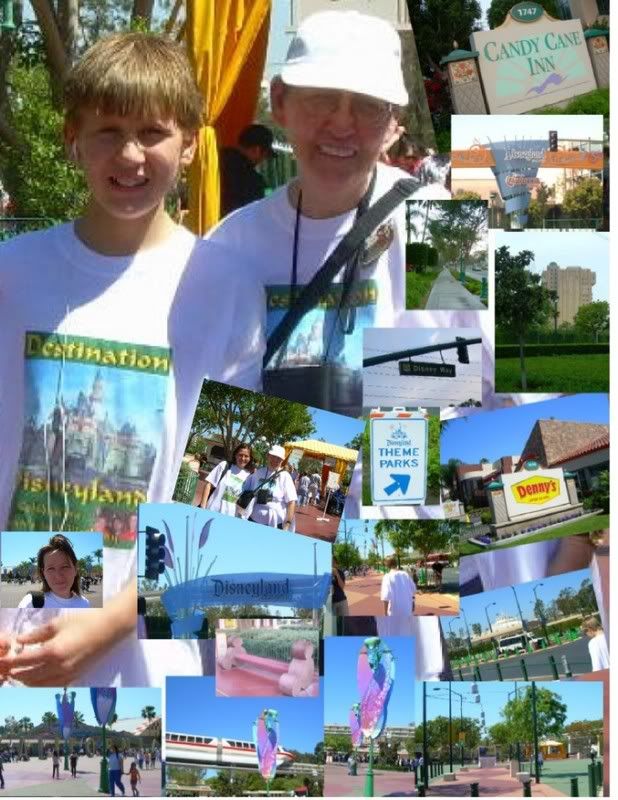 When we arrived at our hotel in Anaheim, our room was not ready. The taxi from the John Wayne Airport, in Orange County was very efficient. We left our luggage at the hotel, and headed for Disneyland. We made one stop along the way, and that was for some food at Denny's.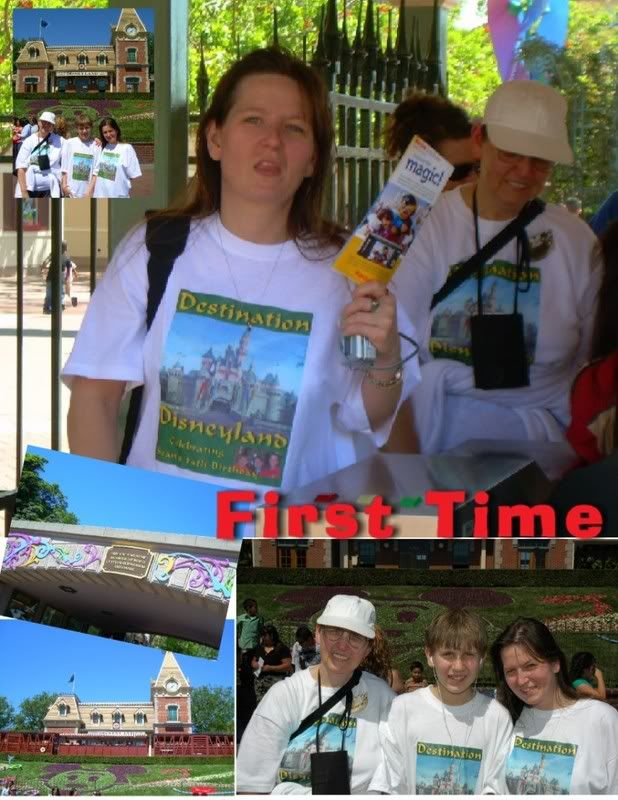 Sean's mom, her name is Kathy, has never been to Disneyland before. I gave Sean my camera, told him to go first, and he took the photo here of his mother and I. That would be Kathy's "first time" at Disneyland.