We went to the parks today and came across a strange sight. In the early evening, we went back to our car in the Mickey & Friends parking structure to get our jackets for the evening. We decided to scout out locations for watching the fireworks from the parking structure and headed up to the top level, Minnie. Much to our surprise it was empty!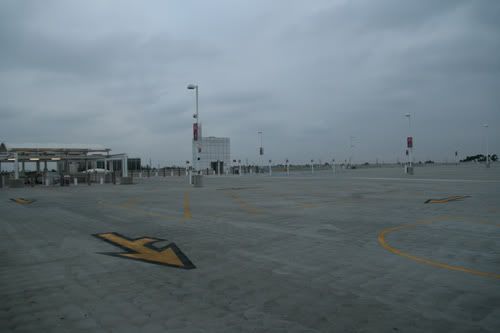 What's wrong with this picture?
An empty Minnie level at 6:50pm
Seeing that it was Saturday during a busy Spring Break/Easter weekend, we were practically in shock. Does anyone know if the Minnie level has been closed for refurbishment or other reason? Or were there really not that many visitors to the park today? Well, we thought maybe it would be opened up in the evening for guests coming in for the nighttime entertainment. We were wrong.
An empty Minnie level at 9:45pm, post-fireworks
If anyone knows if Minnie was closed for a reason, we'd definitely love to hear about it. Otherwise, we can chalk this up as a strange twist this Spring Break.