Reservations at 11:30AM, and our party of 9 was right on time. While waiting to be seated took pics of the kids.......
PirateMickey's mini-pirates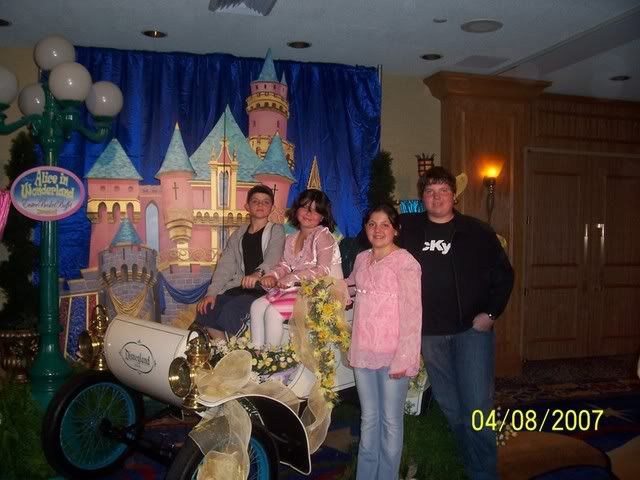 Wolfette just had hot chocolate spilled on her by another guest (who didn't even notice), so not too happy at this moment in time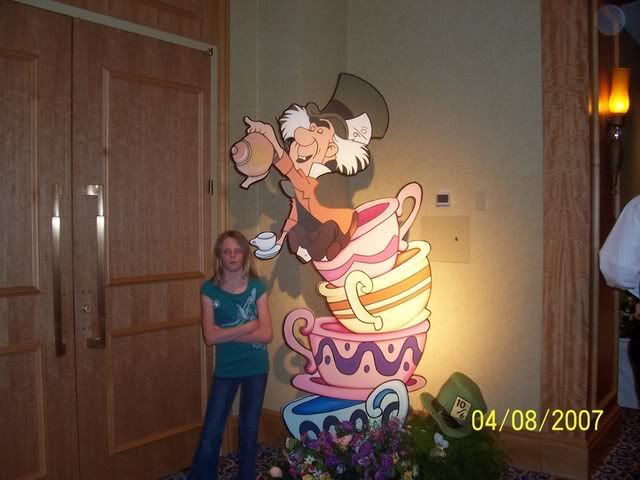 Got seated and projections on every wall, here is one of them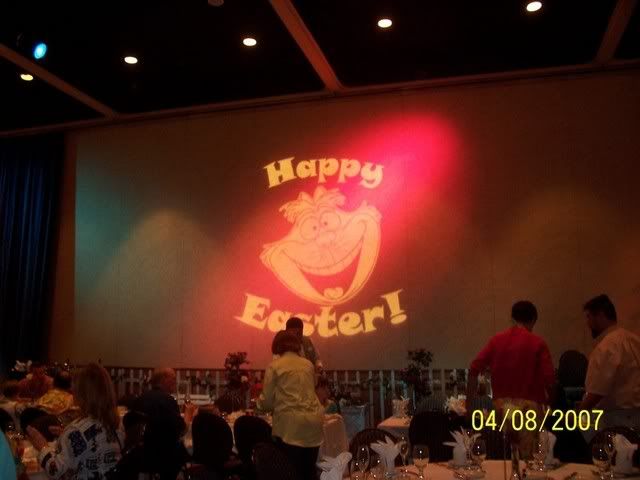 Our wonderful server, Ashley, getting our drink orders. We found out she is Rose Red Angels roommate (a fellow micechatter), so we socialized with her most of the meal off and on, till she had to take her break. Great gal, and great service!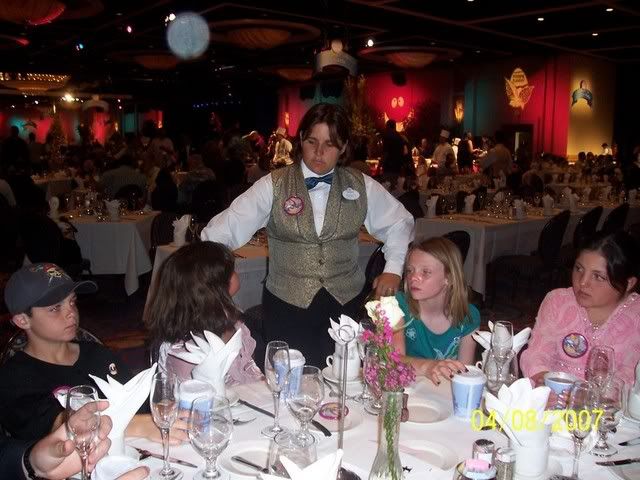 After getting settled, off for lots of crab and shrimp
Another projection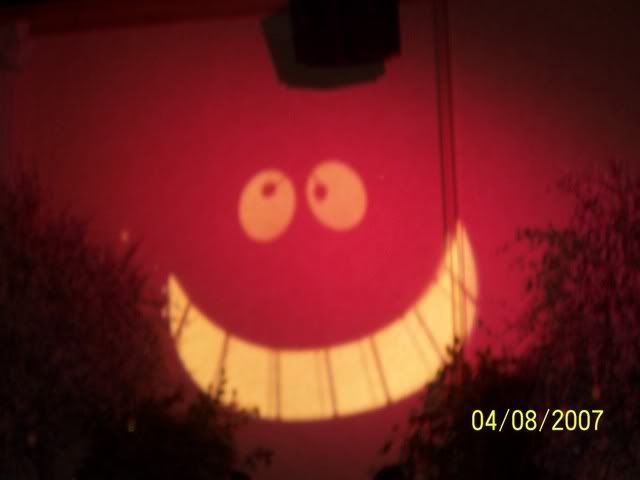 Before I attacked the dessert buffet, went off to take some shots. Here are just a sample of the carvings they had displayed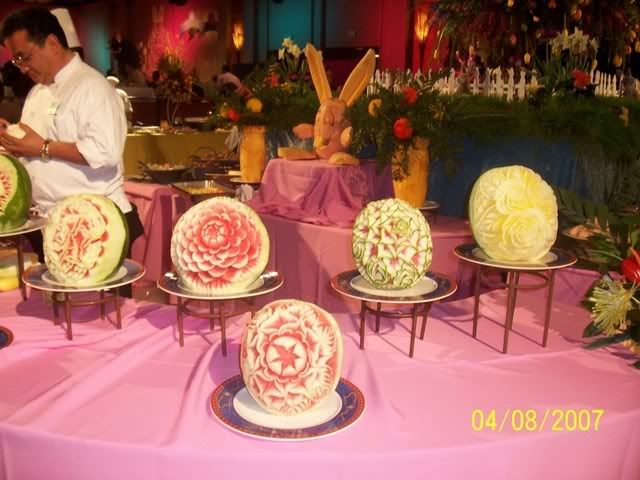 Biggest darn chocolate egg I've ever seen
The entertainment.....made for wonderful background music during brunch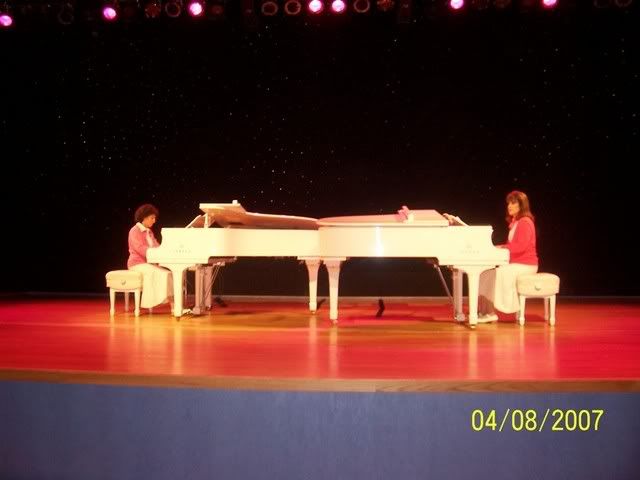 Now for the dessert buffet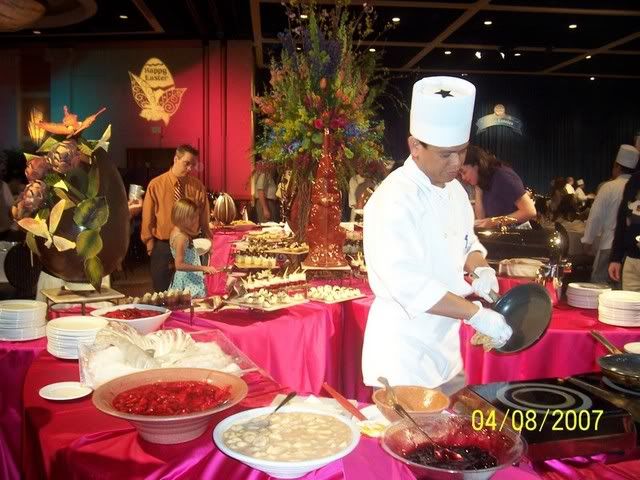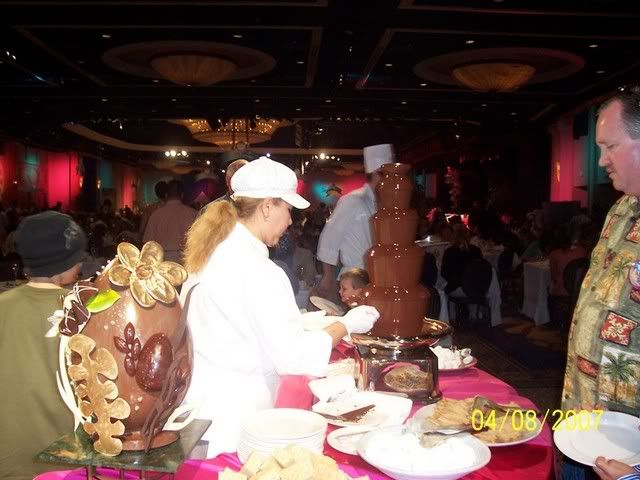 Congress of the Cons (ok, Con)
Buffet over, headed in to the Park for just a bit....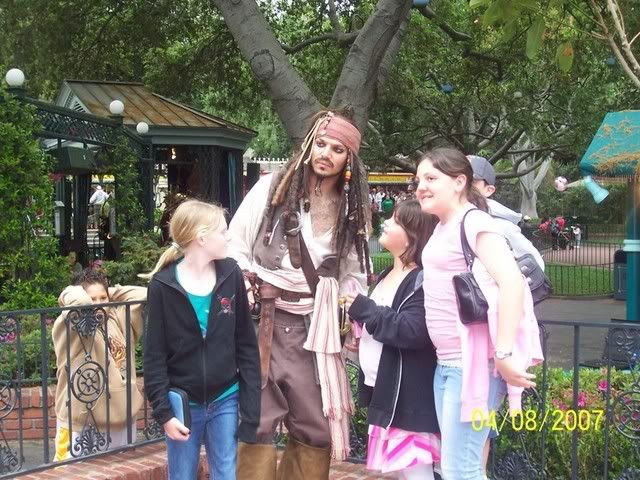 One last final pic......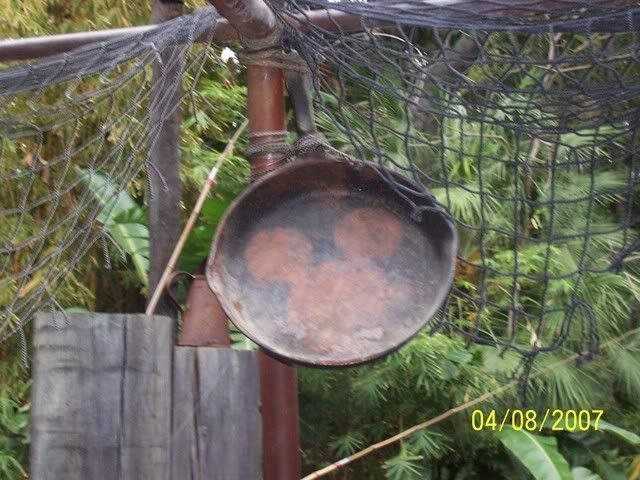 THE END
Hope everyone had as wonderful of an Easter as the Wolfpack did!