Well, I finally have my new pics up, so here it goes.
I arrived at Disneyland at around 9:30, and the lines to get in weren't bad. I decided to head on over to Toontown and ride Roger Rabbit (I don't know about you, but I've been wanting to ride it lately.) The wait was only 10 mintues, so I went on. But when I came out, it was already 35 minutes!
After I came out, I took this picture of the Jolly Trolley.
I decided to head on over to New Orleans Square to go on the Haunted Mansion. While in Fronteirland, I took a picture of this...
While I was walking, I noticed some of the construction for the new Tom Sawyer Pirate's Lair. The mast was going up, so I took this photo.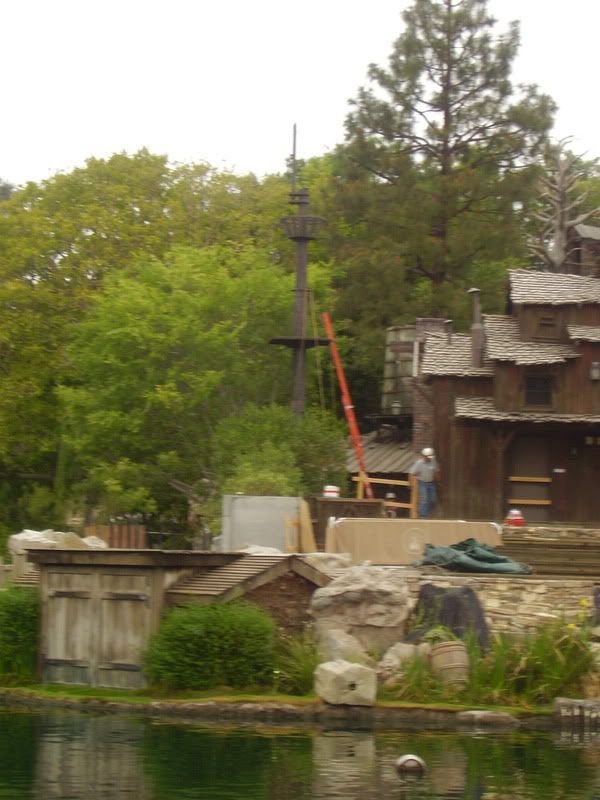 I also noticed that the Mark Twain was still under referbishment, and took this photo of it's progress. Keep in mind, it's not the best, it's a little blurry.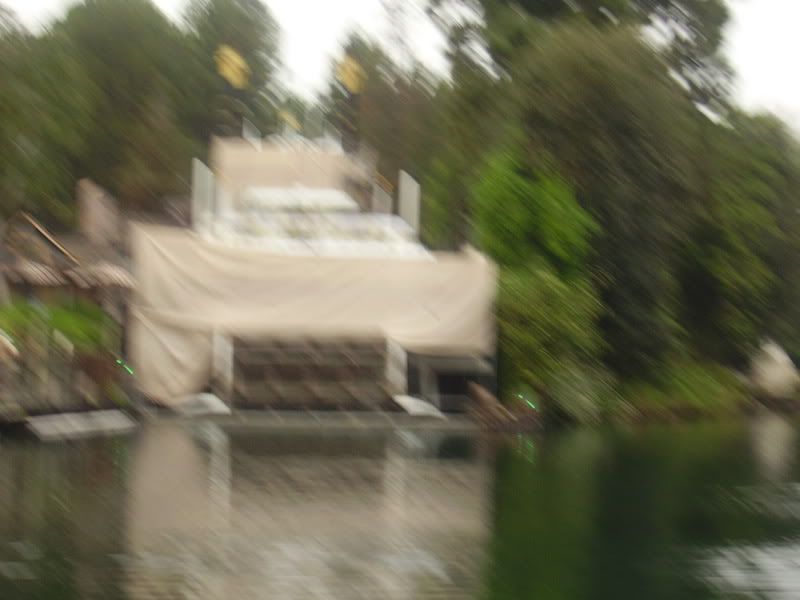 I got to the Haunted Mansion, and waited about 10 minutes to get in.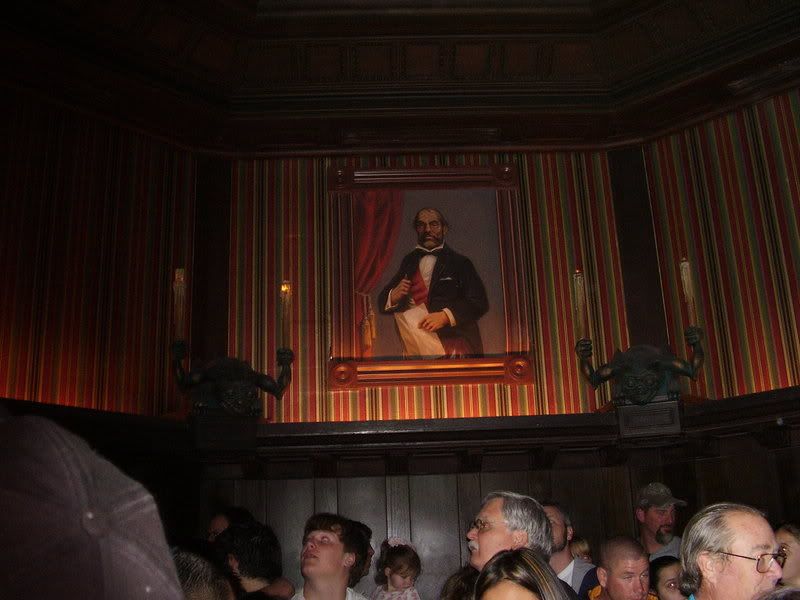 "Is this Haunted room actually stretching...or is it your Imagination? Hmmm?'
After I got out, I noticed that my Fastpass for Autopia had expired, and I decided to head on over. While I was waiting, I took these photos: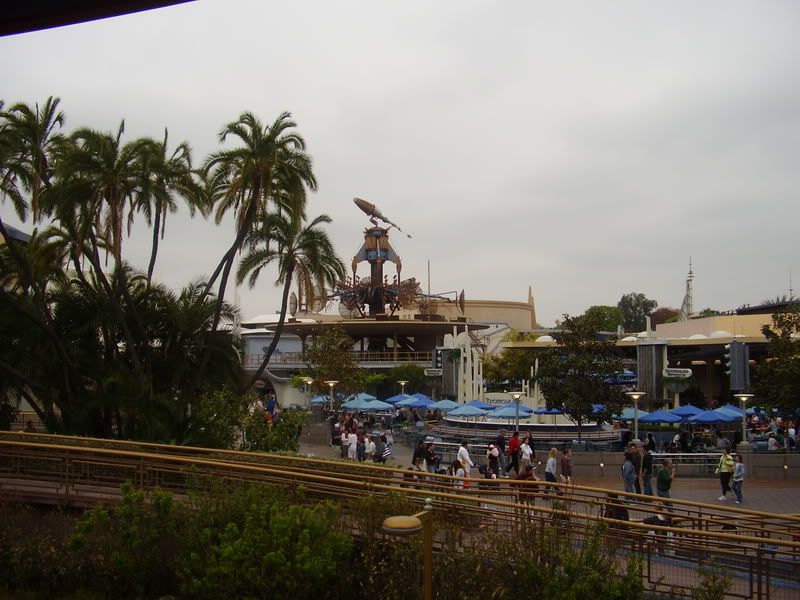 The Longest Red Light in history....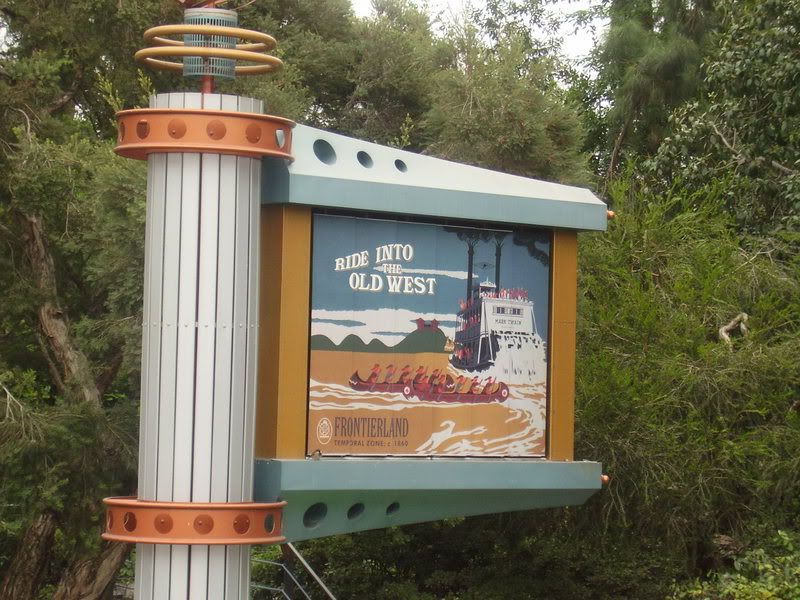 Part 2 WITH CHARACTERS...Coming up!