I got there a little late. Just around 11:30 AM.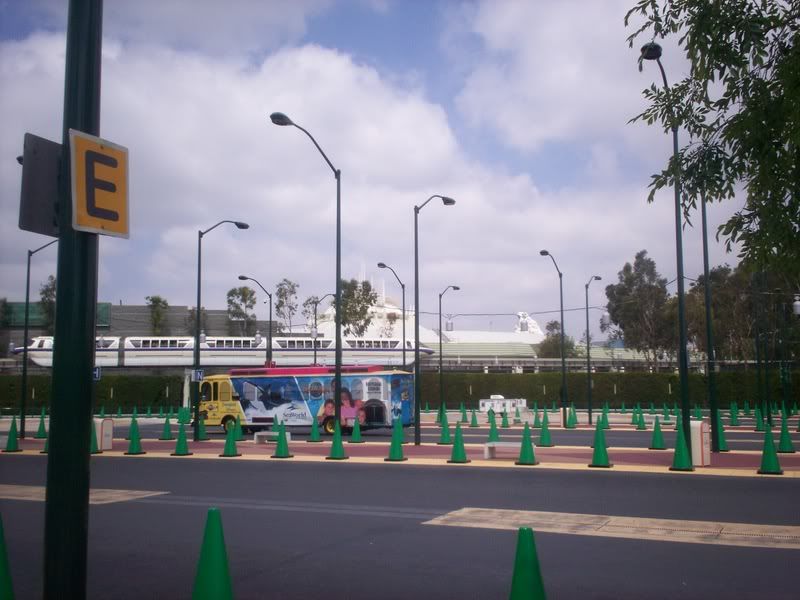 My first glimpse of Disneyland life.
Same stuff on the refurb list
Hi Monorail Red!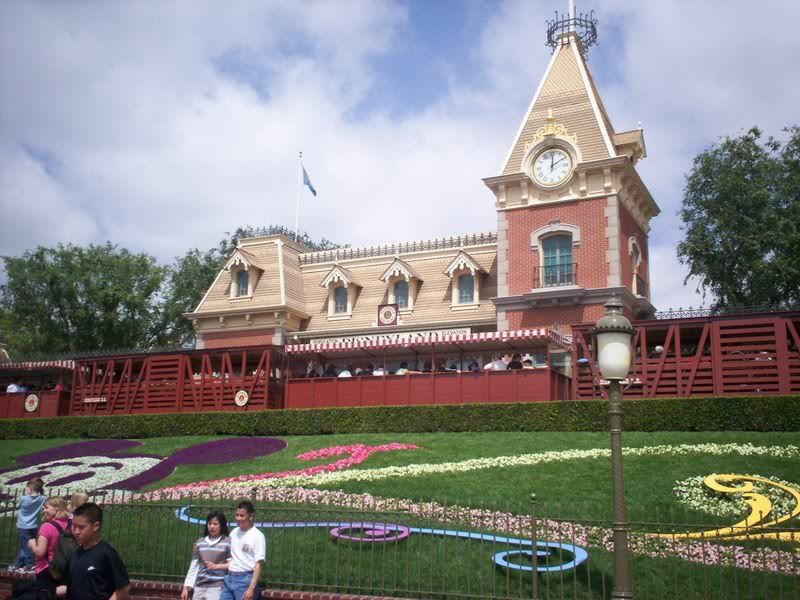 The Ernest S. Marsh was on the tracks today, as well as the E.P Ripley. (My Favorite)
I had to go over and get my Space Mountain fast pass.
VIVA LA PEOPLEMOVER!
Can you spot a MiceChatter in this photo???
Its
Goofy Daddy
!!! :wave:
He arrived at the parks on Monday and is there with his family this week.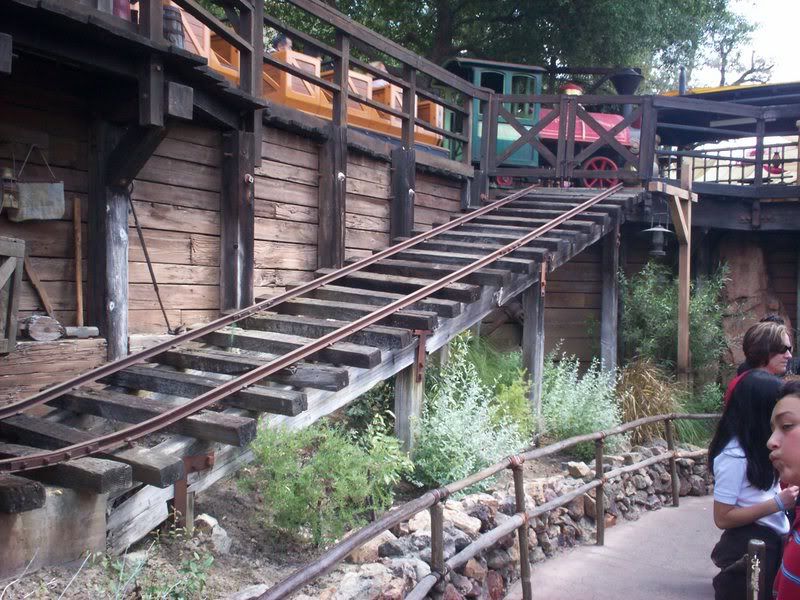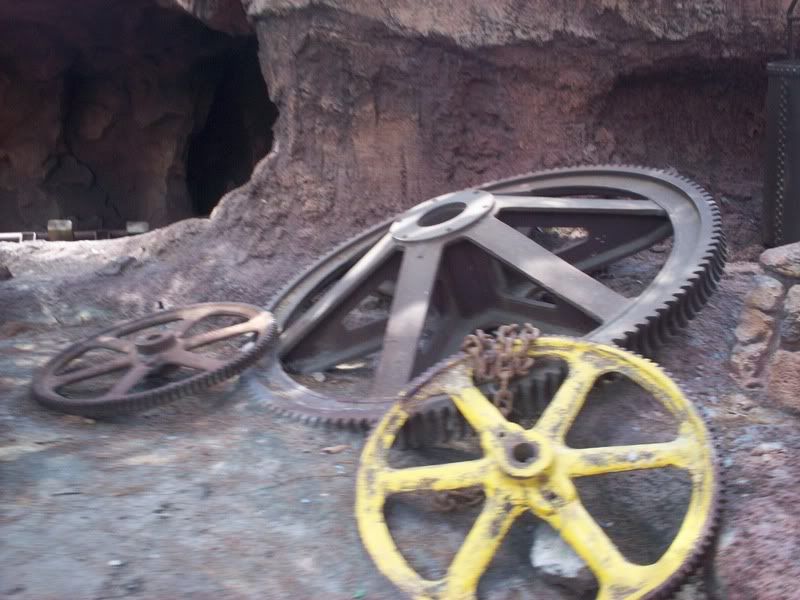 HIDDEN MICKEY!
That was a fun ride! I think its my all time favorite for now.
While exiting the left side of BTMRR, I ran into the Dream Squad and won
DREAM EARS!!!
DREAM EARS!! This was the top prize on my list of Dream prizes which i wanted! Whooo Hooo! Now I'm going after the Dream Fastpass!
This is supposed to be Sorcerer Mickey from what i hear.
There are little bats in there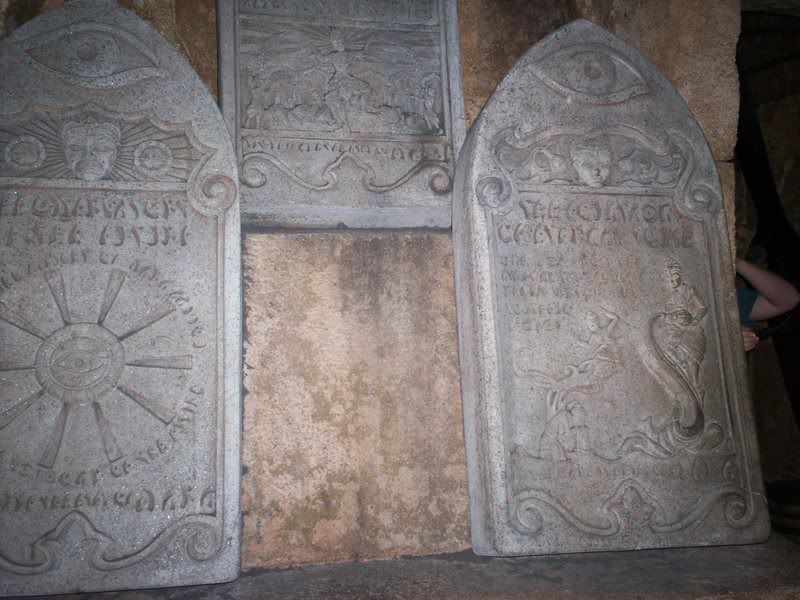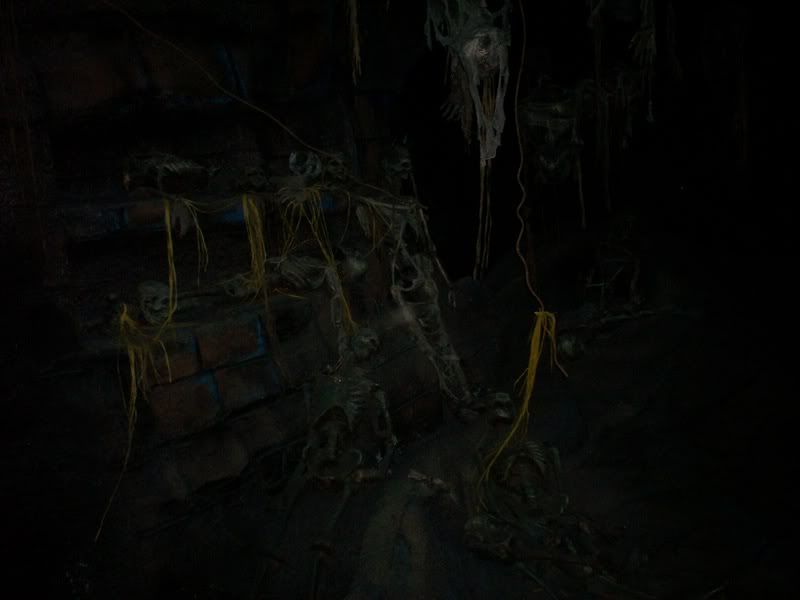 This sub sounded like it was on and running. I heard a quiet engine and saw bubbles in the water.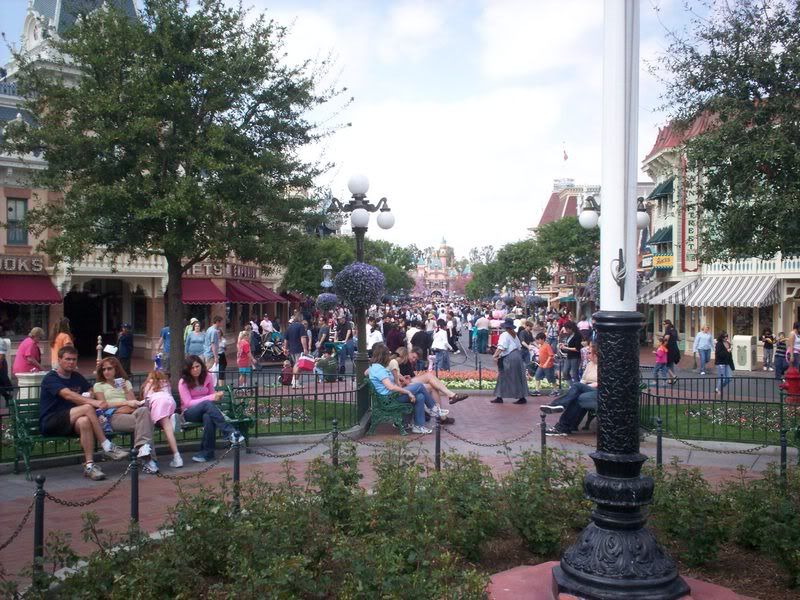 Walt built this!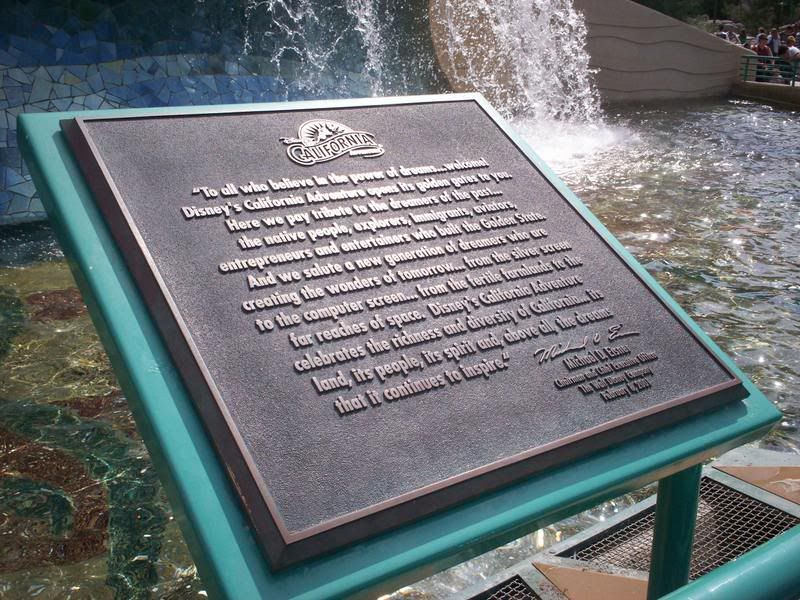 The Dedication plaque of DCA...
To all who come to this boring place...GET OUT!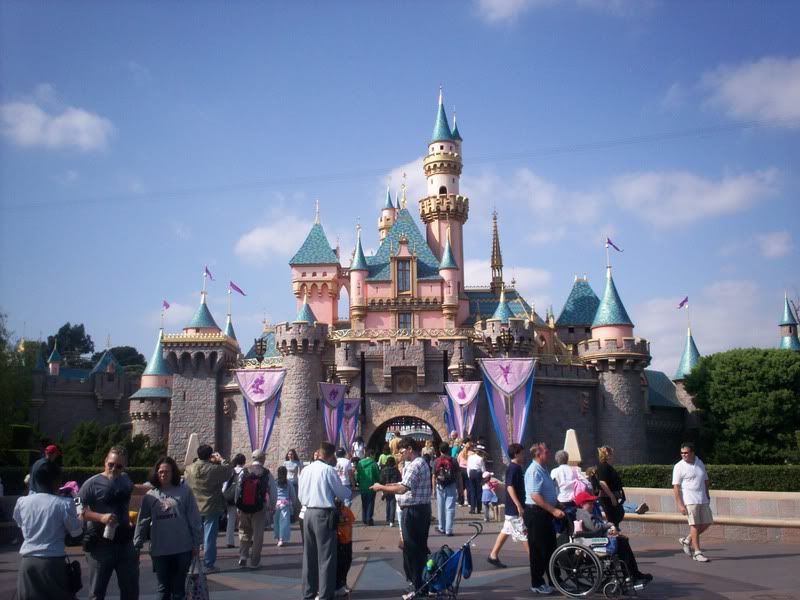 These guys were walking around the subs with plans or drawing of the subs and writing stuff down? Executives maybe?
Viva la Tron Tunnel!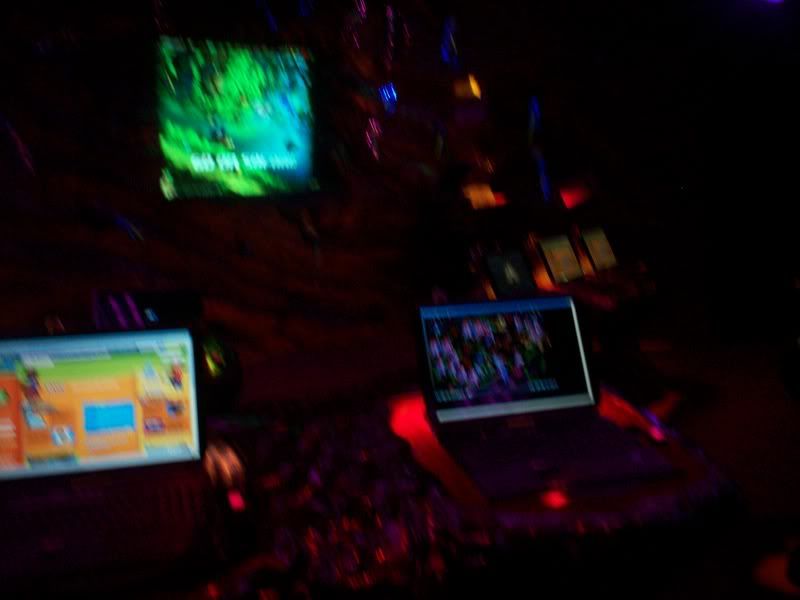 The first sign of Pirate life!
Unfortunatly, This is where the Fatal 2003 BTMRR Crash happened in.
THE END!