Check it out!!!!!!!! I LOVE the look of Rancho del Zocalo. I have tons of Mexican decor in my home and think it's beautiful.
Not long ago, Frogberto took this photo for me of Rancho del Zocalo. (I think it was him...if not....thank you to the person who did!)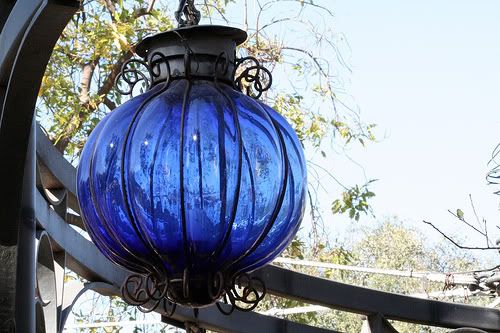 Here's the REALLY fun part! On Ebay, I found a couple of these lanterns!!!
Linky here:
http://cgi.ebay.com/ws/eBayISAPI.dll...5125&rd=1&rd=1
And, I bought them!!!!!!!! I am so excited as they are the same darn lantern. Now I can have a replica of the Rancho lantern!!!!!!!
I had to share because nobody would understand the way you MCers would understand!!!