All I'm saying, right now, is that me and WeWants have some serious thrill issues, dude. ...just warning you....
So I arrived at her house at an ungodly spring break hour, at about 7AM. After waiting for about 20 minutes for her to finish getting ready (she looked pretty as you will soon see) and watching a bit on the series "Planet Earth", we were on our merry way to DLR. First stop of the day, of course, was Jamba Juice for breakfast.
I got a Caribbean..thingy. Pineapple and mango and strawberry and possibly crack, for I was pretty energized after that.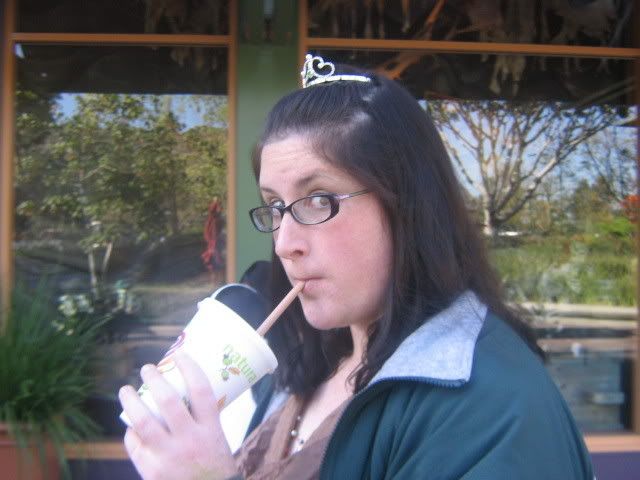 WeWants and her Chocolate Moo'd, with her "Surprise me" boost. It was Immunity. Or crack, we aren't sure.

The rest of our group wasn't arriving for what we thought to be an hour later, so we hit DL first.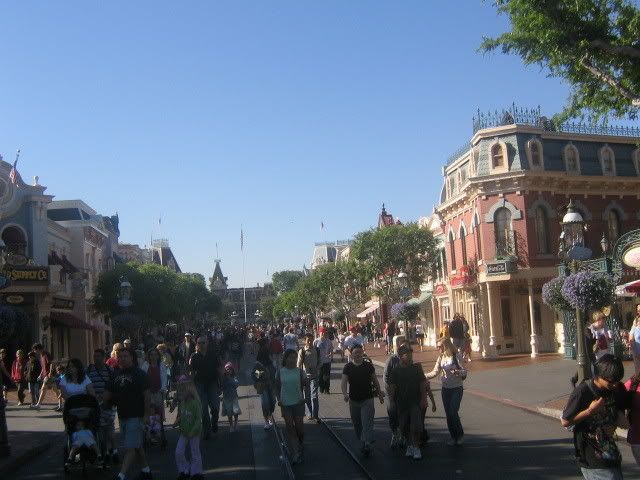 Main St was busy but not too bad for the spring break seaon. Then again it was still early.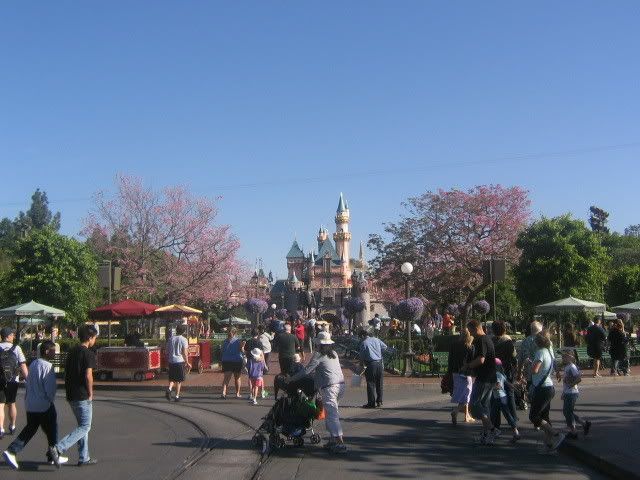 WeWants pointed out that they aren't done with the castle still. "They should just put it in a big box that has a picture of the castle on the front so the tourists aren't missing anything."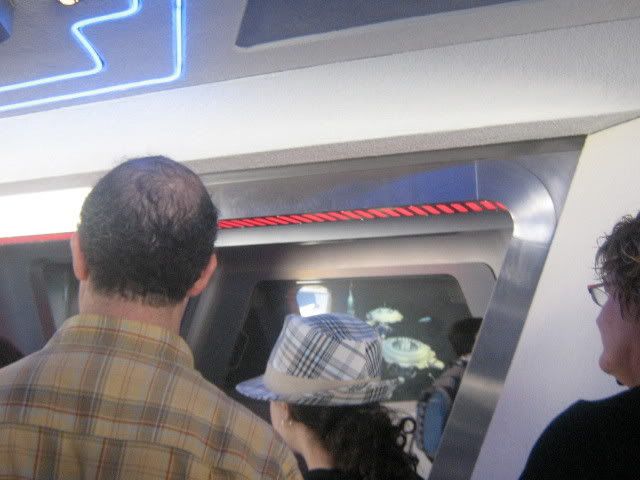 We hit Rockin Space, since I hadn't done it yet. It was okay but too bright inside.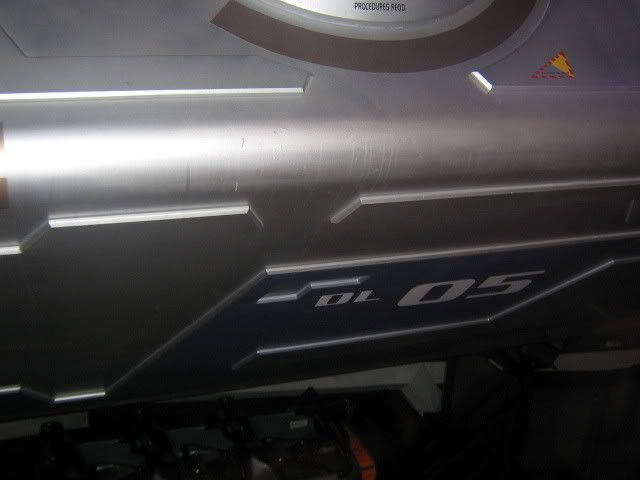 DL 05? HAHAHAHAHAHAHAHAHA I get it.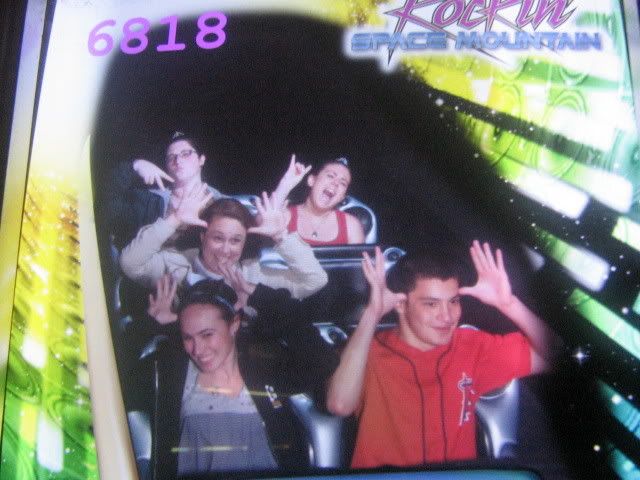 That's us in the back. We aren't as entertaining as the people in the front, now are we?

We decided to do something random, so we hit the Tiki Room show, which was about to start as we walked by.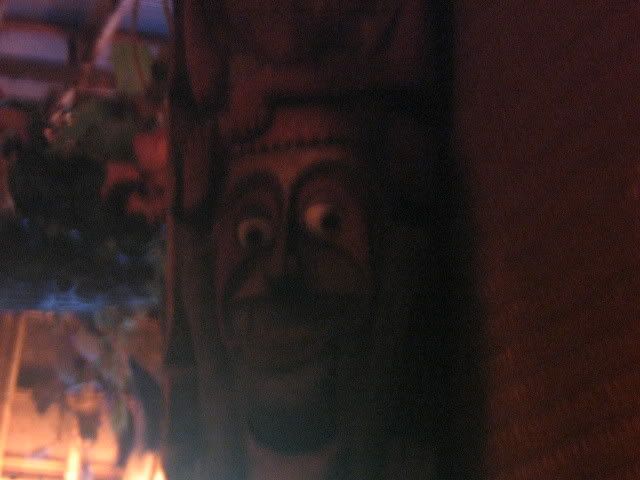 Mr. Tiki Man was staring at WeWants. She even moved his eyes.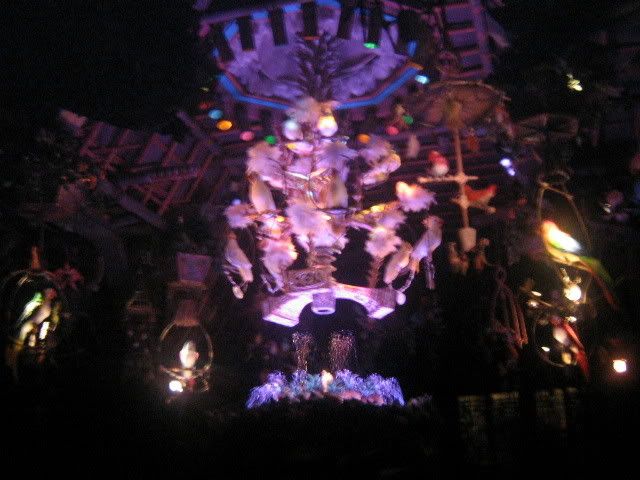 They said no flash photography. Okay, so I turned off my flash. I'm still trying to figure out my camera's functions. (Since Hollywood1939 was SOOOOOO HELPFUL not.)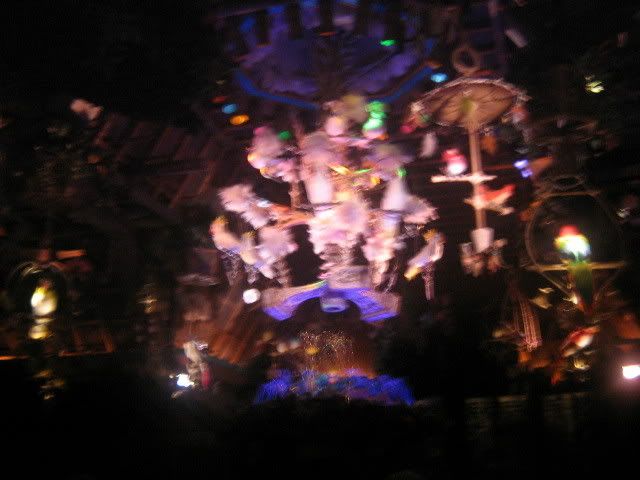 Birdies!


The singing flowers, but that one didn't turn out well....let's see if I can get a better shot....changing the setting....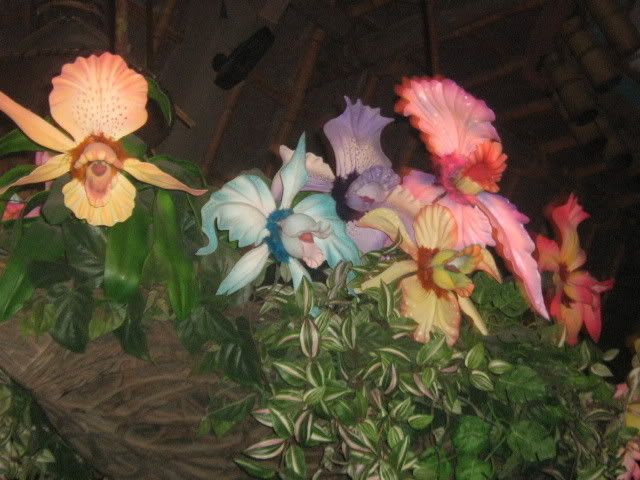 ....Oops. My flash went off. I stopped taking pictures after that....

We started towards Mansion, to see men working on TSI. Well, they were actually kind of just standing around, but whatever.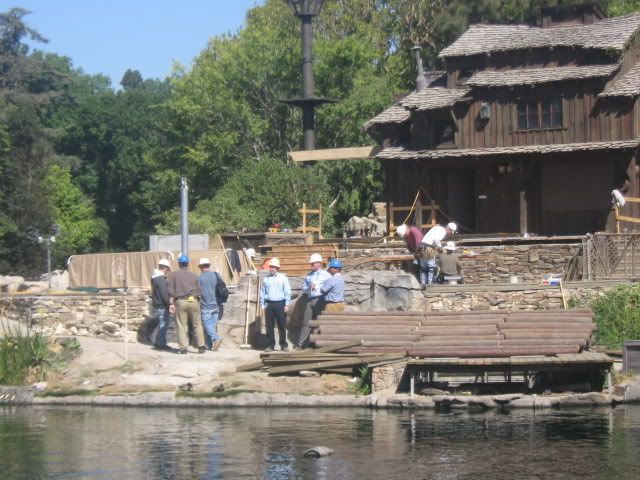 GET TO WORK YOU LAZY BUMS!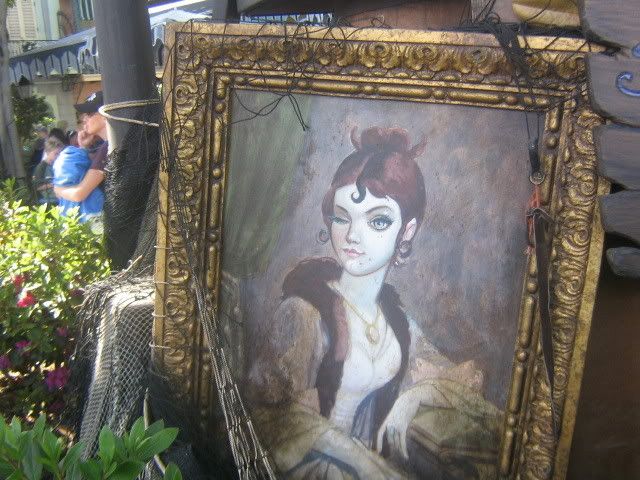 Look! It's June! She is our stand-in for our HM pictures...since there are none from this trip....

Our friends would be getting there soon, so off to DCA. But in looking at the window dioramas on MST, we see this...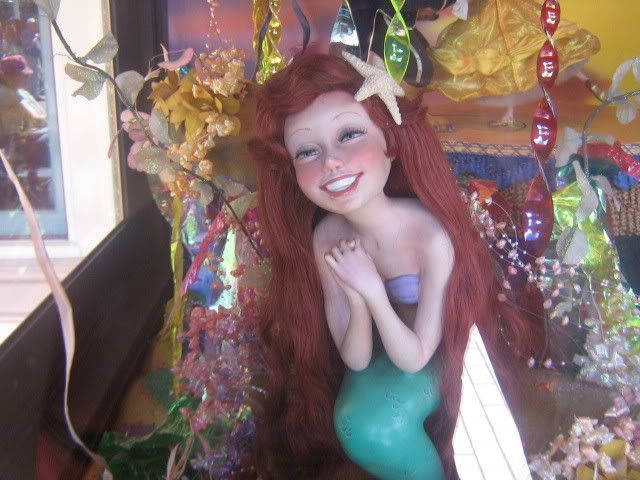 This is what happens when you give Ariel too many shots. "Gimme another an' I'll take my shells off!!!"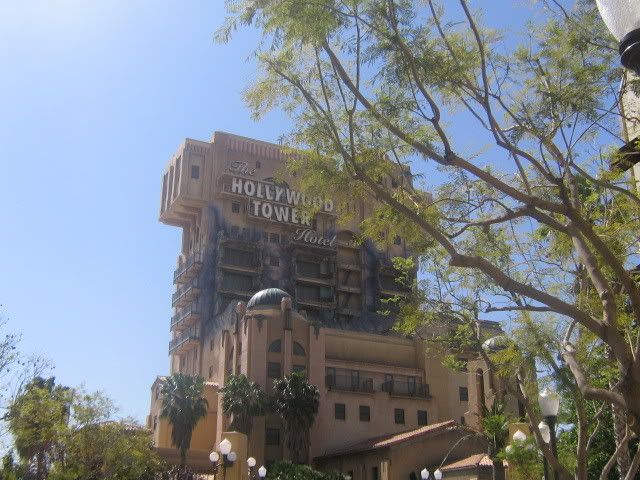 We finally arrived at the entire reason we came on Friday the 13th: Tower. See, we have thrill issues, and (for me at least) unnatural obsessions with the ride and the number 13. So we came up with the idea of 13 drops for the 13th--going on the ride 13 times in one day. Are we successful? You shall see. More to come...
Note: I'm at WeWants' house while posting this, and my ride is on her way to get me. I traded 2 weeks of computer privileges for this trip, so I don't think I'll be posting too much more. WeWants will pick it up, but since she was there, she will tell a very similar story to mine.