We went to the resort today to renew our APs. First stop, the Bank of Main Street. We see Donald while we wait in a 30 minute line.
First ride of the day, POTC with only a 10 minute wait. But on way to POTC we pickup some fastpasses for Indy.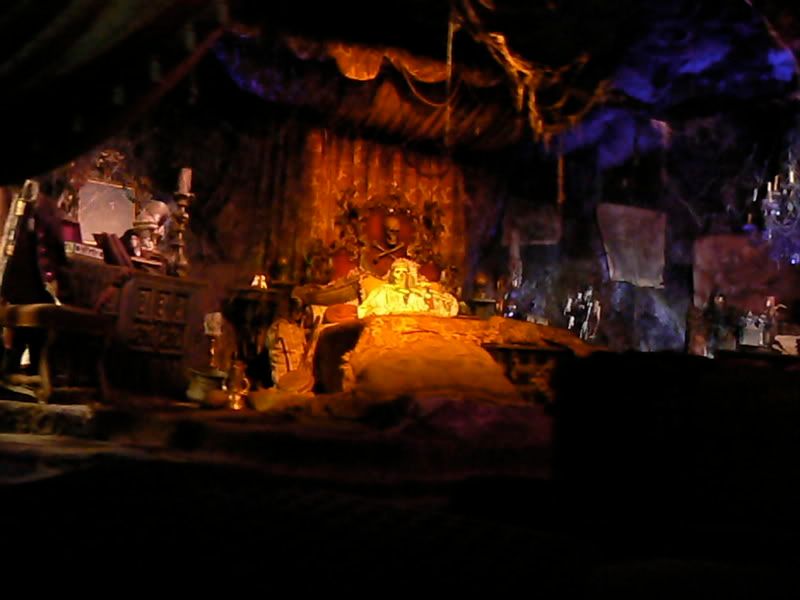 We saw on the Time Board on Main Street that Haunted Mansion was closed. After riding POTC we thought we'd go check for ourselves, and much to our delight HM was open for business.
I'm still learning to take pictures with my new camera, but I thought this mistake photo of the Hitch Hiking ghosts had a pretty cool effect on it, so I'm going to lie and say that I meant to do that...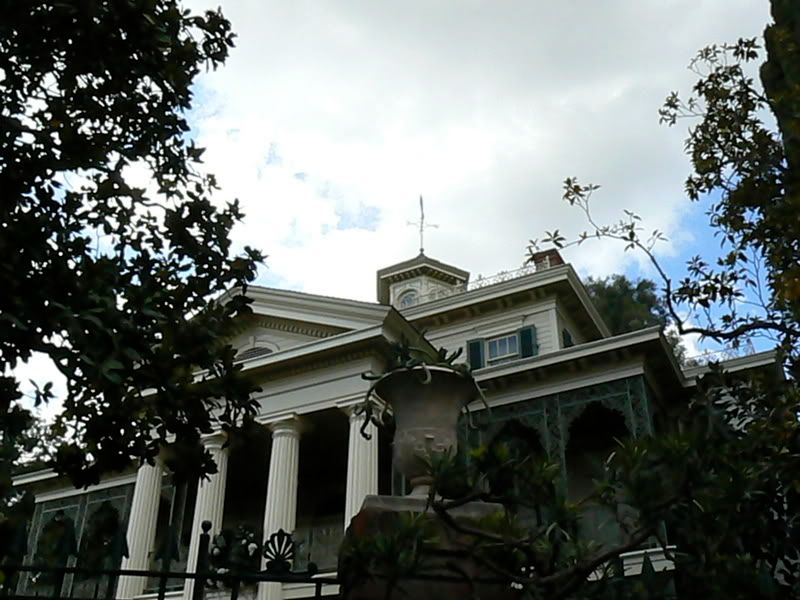 Beautiful roses in New Orleans Square.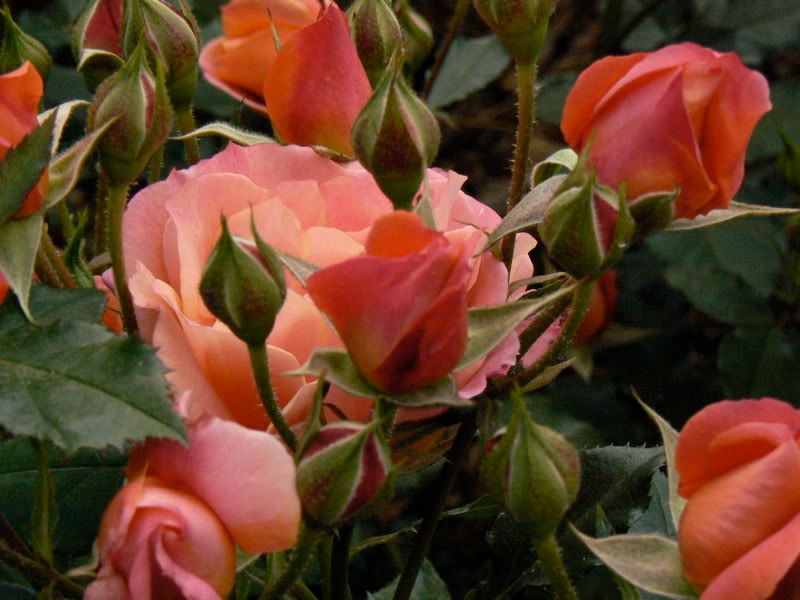 Aww... How cute!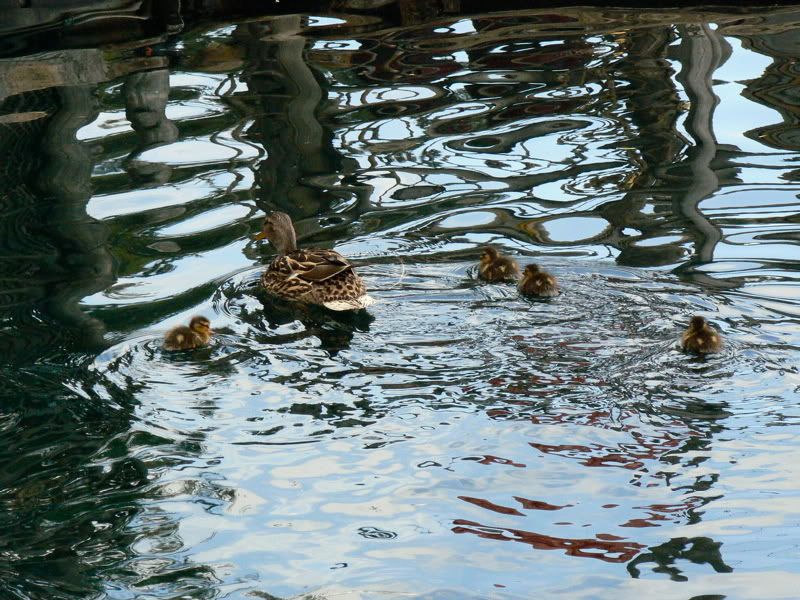 The work on TSI.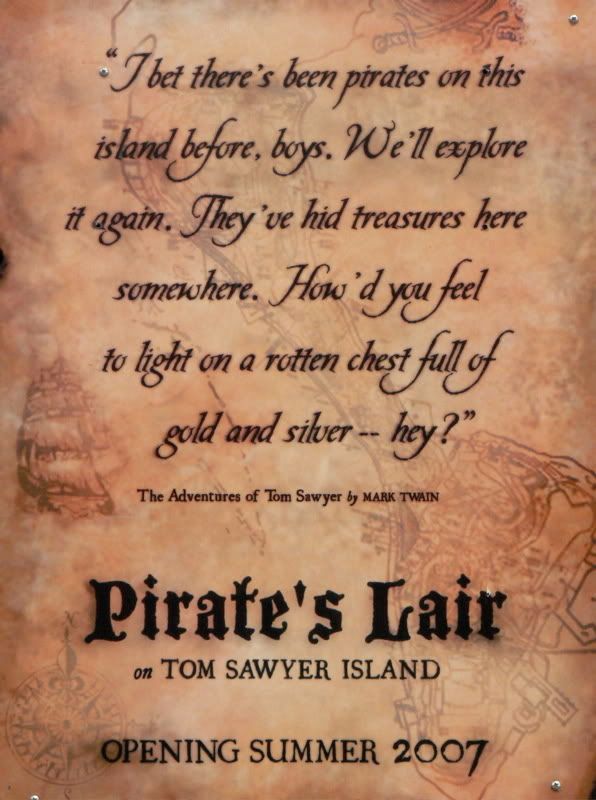 Sneaking away...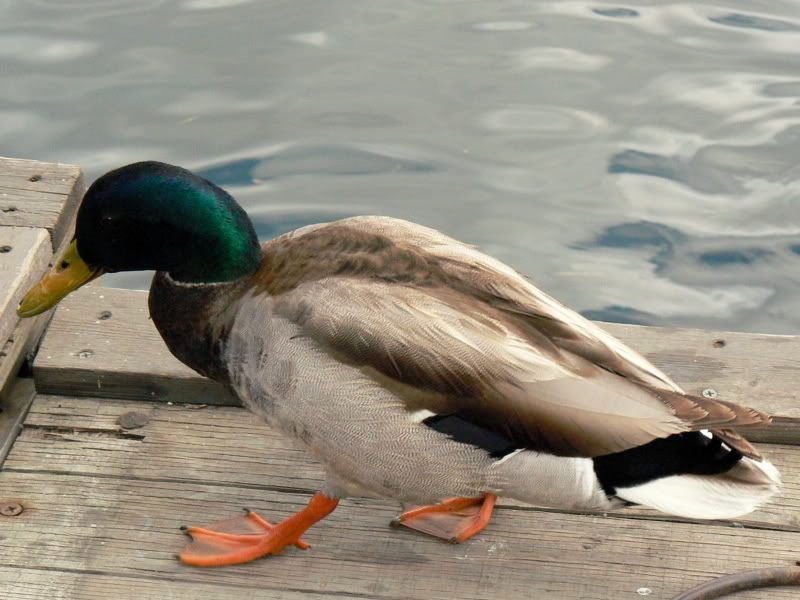 Mini-Jack relaxes river-side while waiting for TSI to open.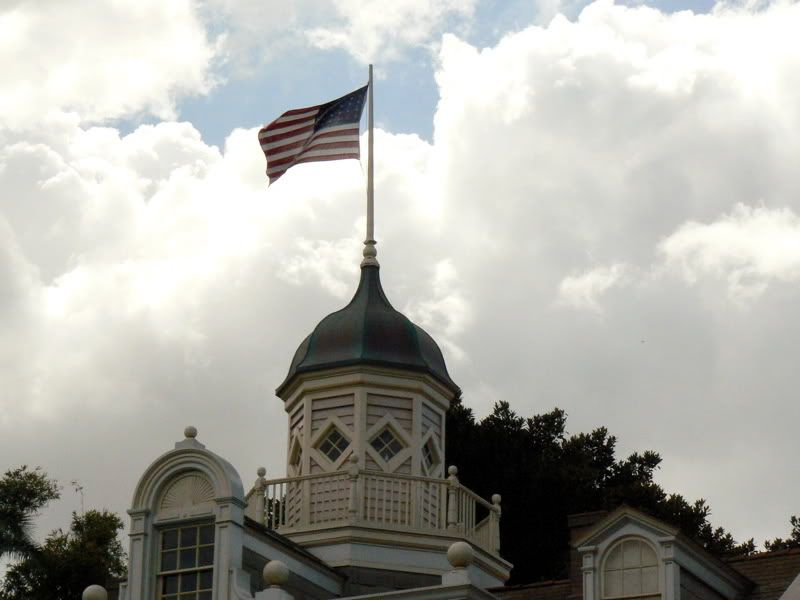 Time for our Indy ride...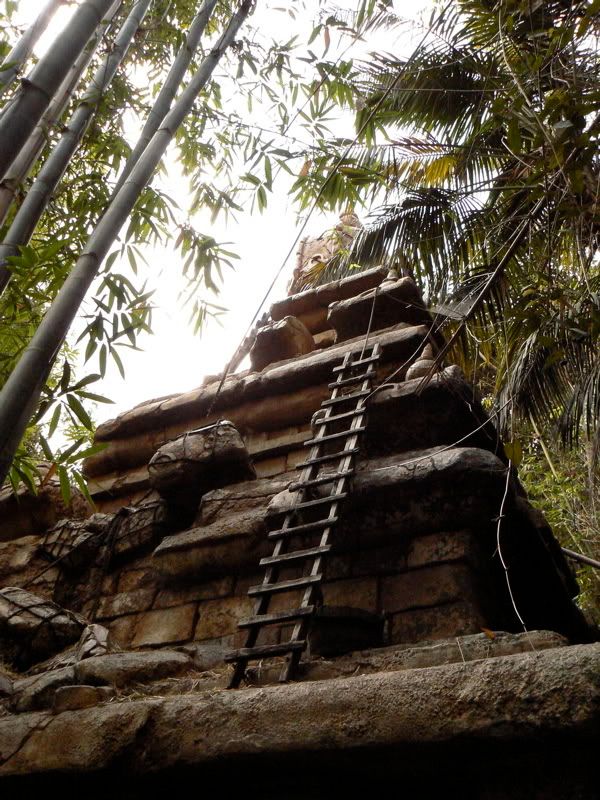 Time for the meet.
A micechatter made these for the meet. While I did catch the candy bag, I didn't catch her name (sorry and Thank You, Thank You, Thank you). Originally the bag was labeled "Mice Chat", but due to my husband's fat fingers, it looks like "Ice Chat". And yes, he is wearing a pink princess lanyard (Don't ask).
The Rocker, nice to meet you.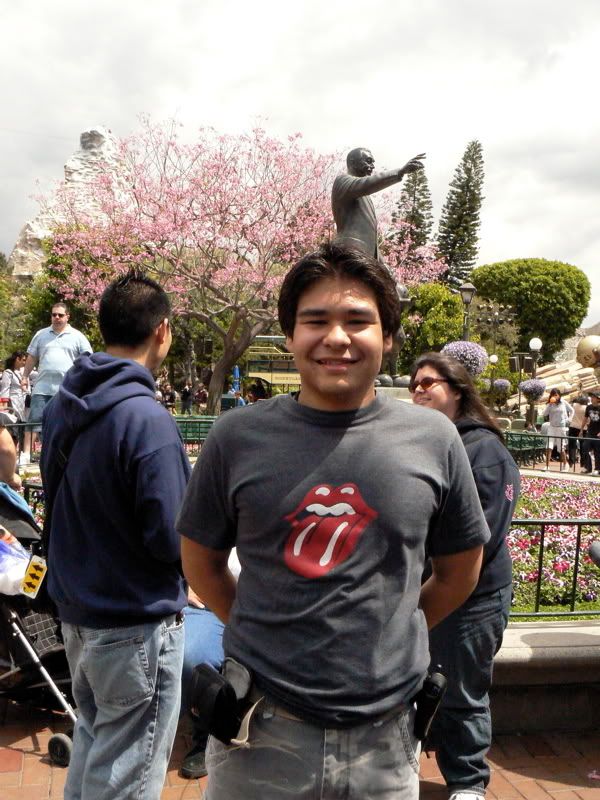 AB1 and Hilsbro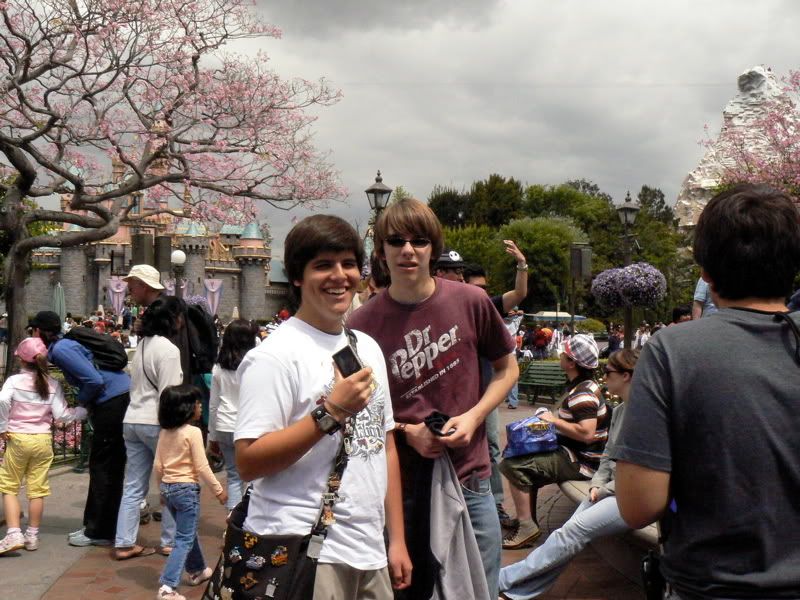 And the rest of the Mice Chatter photos I took happened to be the backs of everybody's heads. While this may be interesting to me, it may be not interesting to you, for a clear picture of MC'ers faces, please see the other Trip Reports.
After the meet, a group of us decided to eat at the French Market. I apologize to all vegetarians for the following photos.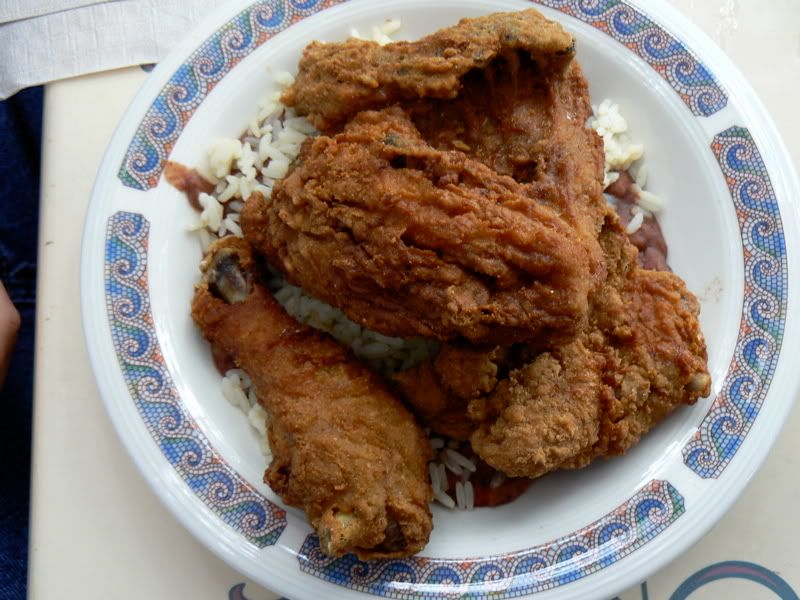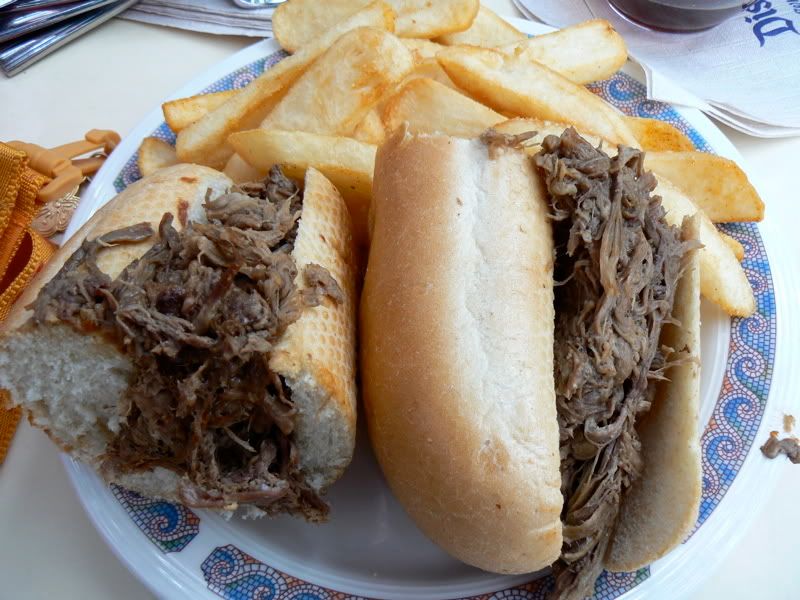 While we enjoyed our meal, the RSB Jazz Band played on.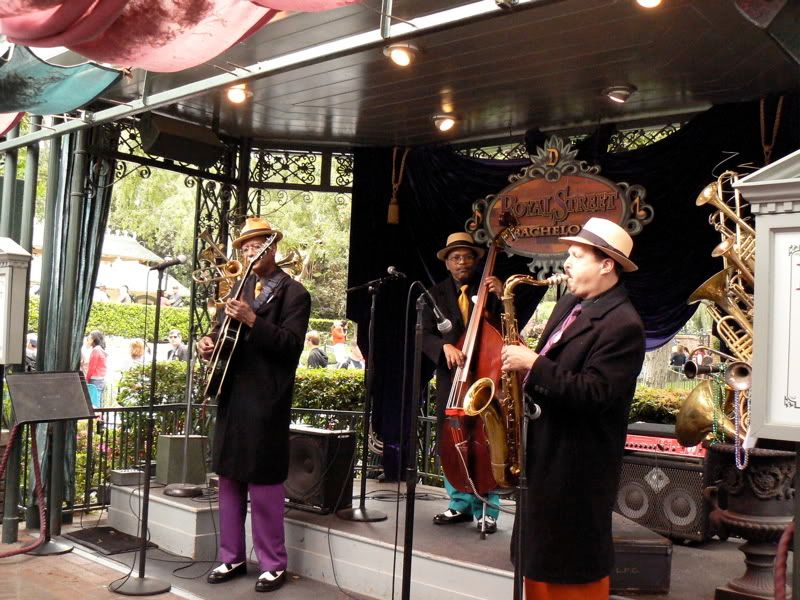 Well folks, it's getting late for us. Time for us to turn in for a short night's slumber. We will continue the rest of our Trip Report in the A.M.