On Saturday I got up (way too early) and got to my friend's apartment at 7:00 and then made our MANDATORY Starbucks run and then we were off to the multiple freeways. I went with my friends Katie, her husband James and her sister Dana.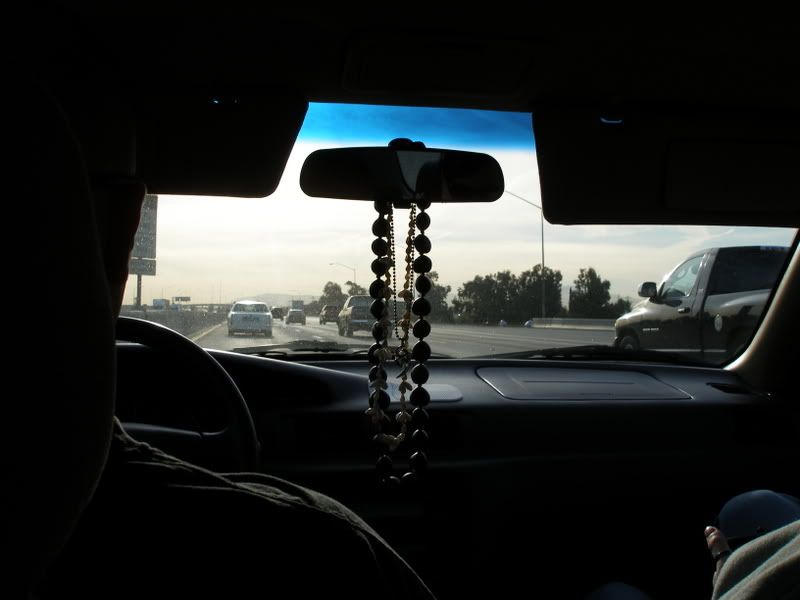 This, I think, was either the 110 or the 91. IPod time.
This maybe the 5. We made it to the resort and parked in the Pinocchio (?) lot - a milestone for my friends that love sleeping in. "We are outside this is great. I feel like royalty!"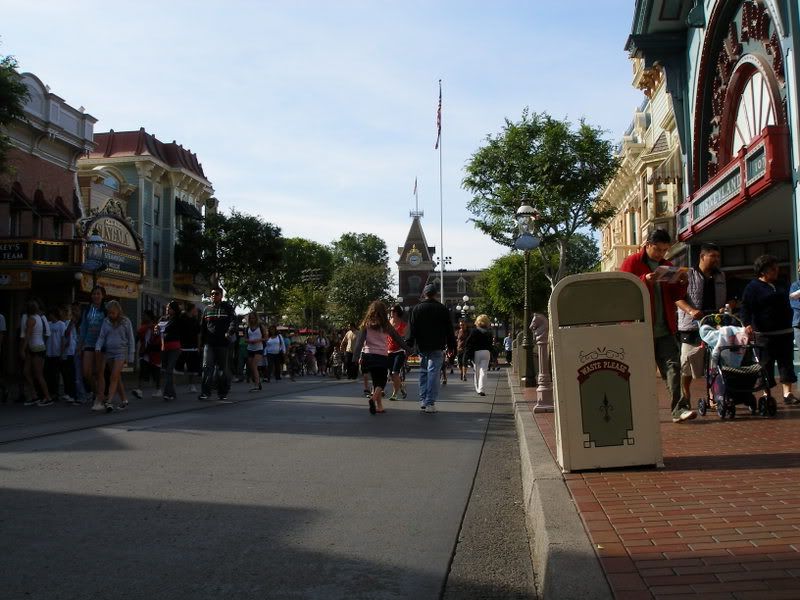 The crowds were not too bad, so we went and got fastpasses to SM and then off to BL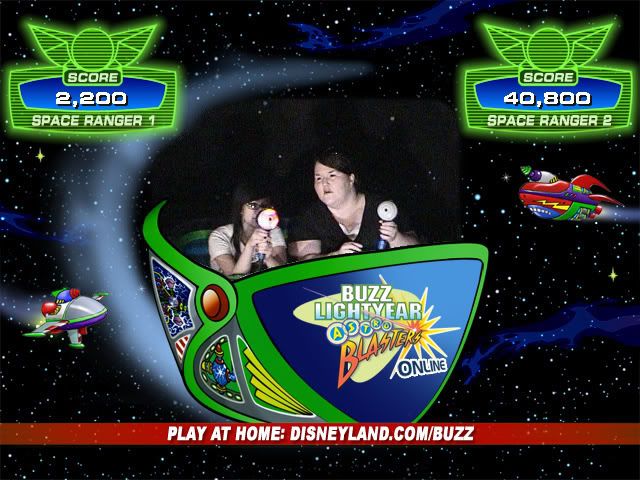 I used to think that I was good until I saw the scores of some MC's (Wally & NNL)
I need to practice.
We made our way over to Pirates and HM and then because my friends smoke I took the chance to take some pictures of the "improvements" to TSI.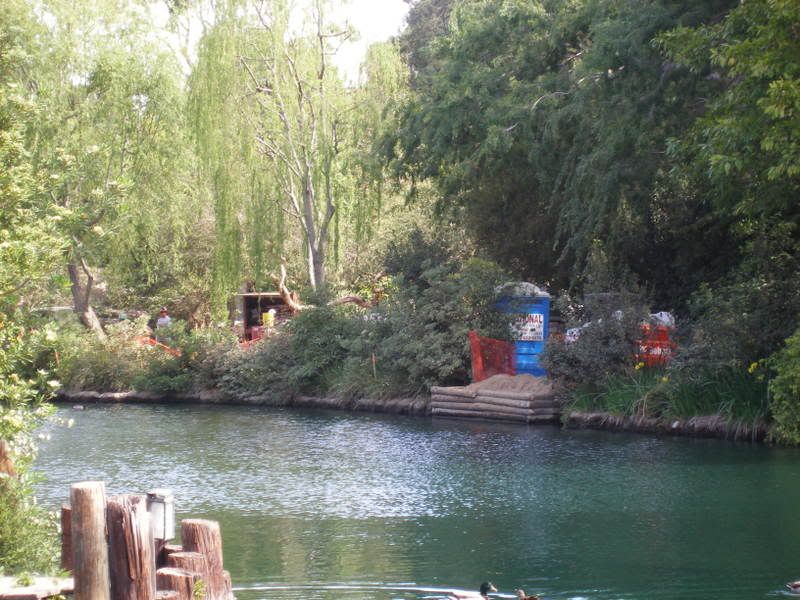 I do love the many bathroom options that you now have on the island. That shade of blue is a brilliant touch. I do not think that they are family bathrooms though.
They did wave even though they look kind of menacing.
Duck, duck .....
Goat! I love the petting zoo. There was one goat that was sunning himself and you could not get him to move for anything.
This is Maggie and her awesome tongue. She is so soft, but must have had something on the side of her mouth.
James and the happiest turkeys, no wait, turkey on earth.
Poor lonely guy
After seeing all the lovely animals we did the next best thing.
This is a salad from Pizza Port. It was really good. It reminds me of the one at Olive Garden.
We went to Toontown to get a FP for Roger and play with all the stuff that makes noise.
Goofy @ his house.
A pic in front of the castle
They (ahem) decided that they were tired and it was put to a vote to see if we should leave, 3-1 (guess who the 1 was) . While they were trying to think of what to do after we left the park (
) a Dreams Squad member came up to us- he was not giving anything at the time, but we had a good conversation with him. He was stating that people will come up to him asking for directions to things, but it is obvious that they know where it is they just want prizes. He had to leave and we decided to stalk him for a while and then lost him so we left.
I knew that I was coming the next day so I was fine that I left at 1:00, ok not fine, but we left.
On Sunday I went to DL by myself and when I got off the monorail I saw that something was going on.
The Jedi Traning Academy is great because of the kids. They are so cute when there light saber will not go up or one of the kids went to fight Darth Vader he kept jumping around and doing these high kicks. "The power is really, really strong with him"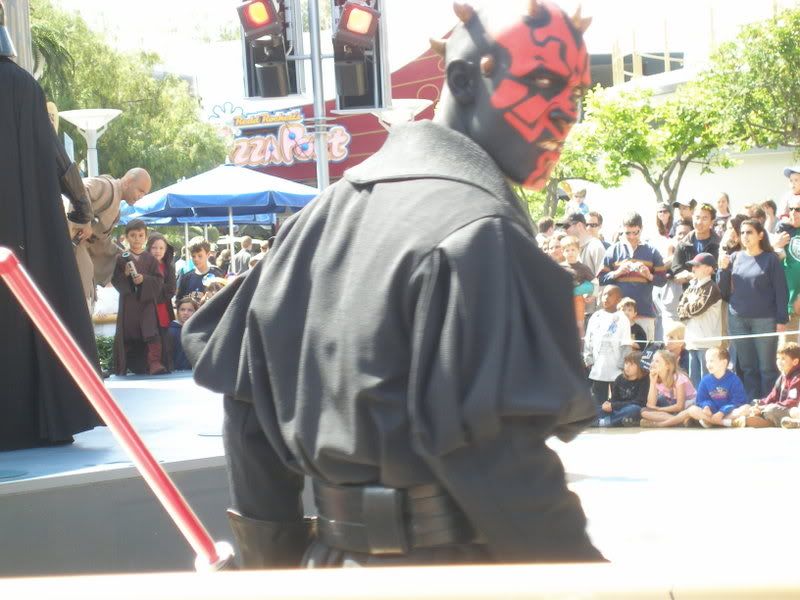 I did not take alot of pics that day, but here are my 2 fav. Mickey & the Disneyland Band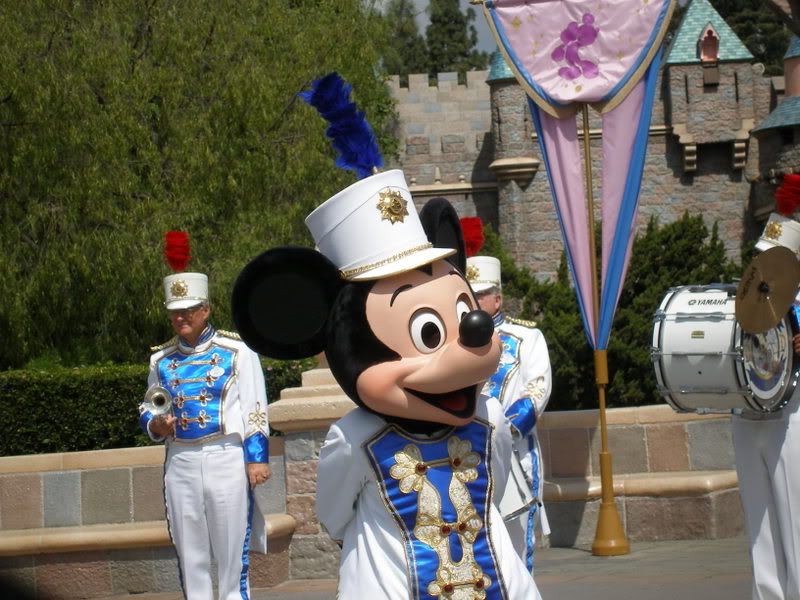 Then there were these monkeys in a cage behind us
I had a great weekend and I hope that these memories will keep me sane when I have to see my family this weekend.
Hope to see you all again. It was great spending time with everyone and Happy Birthday NNL!