Woke up at 6am, showered, got dressed, grabbed some coffee and headed out the door for Disneyland. It wasn't going to be any normal trip but my FIRST day back at the resort as an artist. Stepped out the door and saw a great sight...
It looked like it was going to be a great day. Weather was beautiful but first I had to fight some demons before I got to the Kingdom....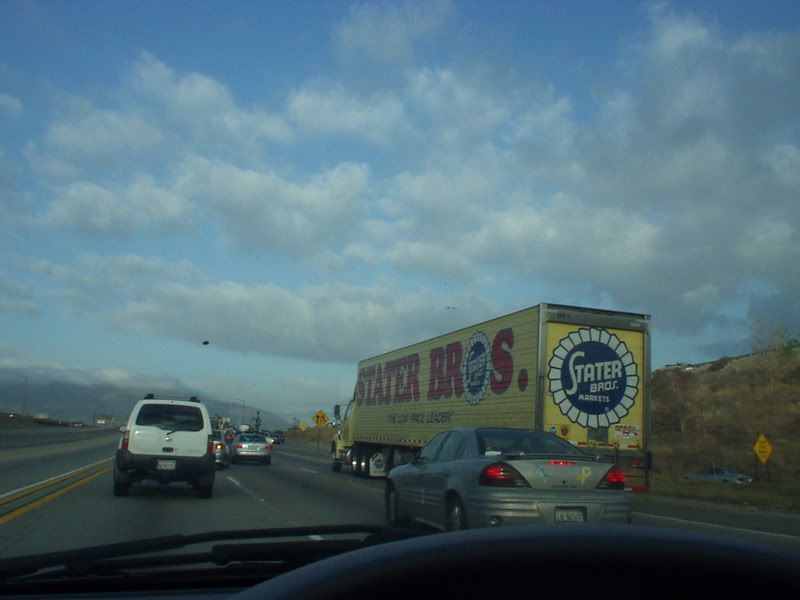 TRAFFIC!!!! 40 minutes later......
MORE TRAFFIC!!!!! I finally got to the Mickey and friends structure (Cool thing about my AP, Park in Mickey and Friends, take tram, tram drops me off right at my stand) an hour after opening. I thought I was going to wind up parking in Daisy or somewhere in the structure but I was wrong....
Pinocchio Lot!!! Yes, today was going to be a good day. No lines for the trams which made things even better.
Here comes the Tram to take me to my first day!!!!
Here is my stand which was totally fitting because the window directly across from my stand was....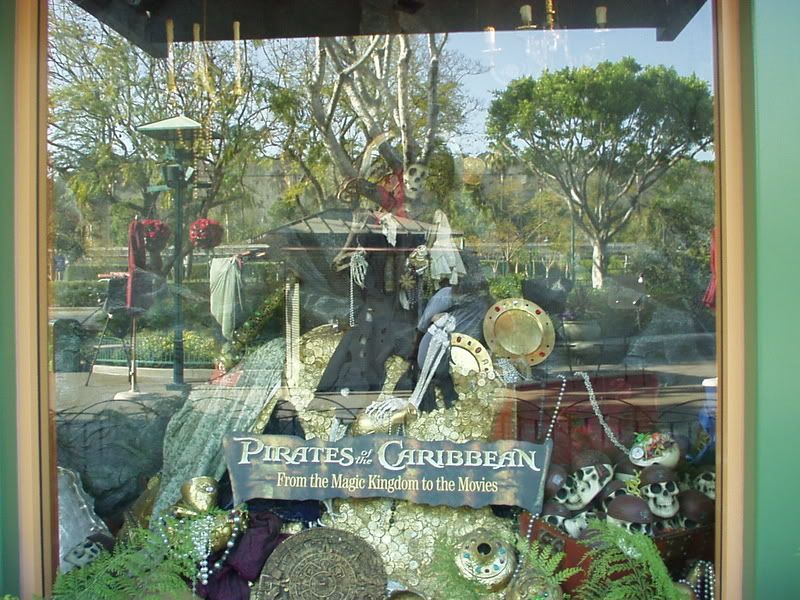 Pirates!!!! So fitting. Yeah, Today was going to be good.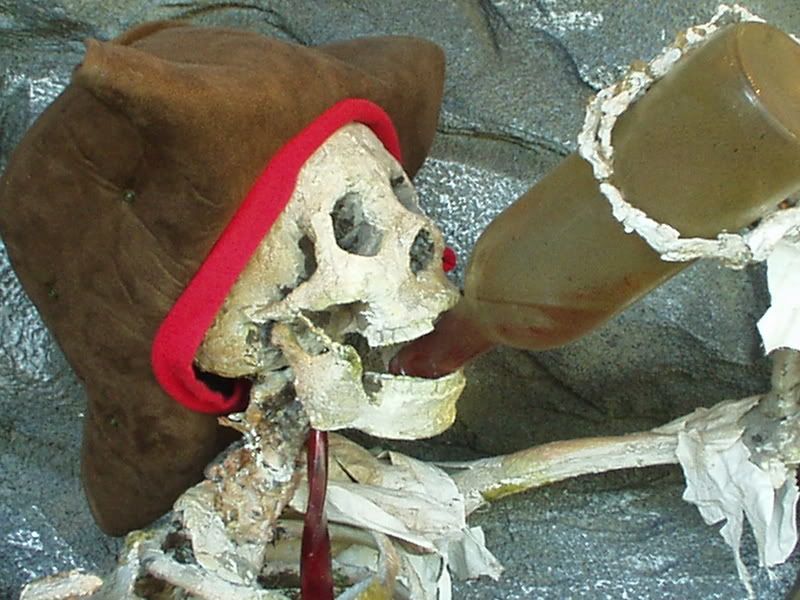 A pirate skeleton toasting my good cheer. I was opening the stand and was presently surprised by a visit from Judimouse. At least she cared enough to come by and wish me luck. Where were the rest of you who spent the day in the park? Huh? Never Mind, you guys suck!! (Just Kidding)
Being that I haven't gone through orientation yet and haven't gotten my name tag I had to be...
Alex from Kentucky. So I had to talk like I was from Kentucky all day. Really confused some guest who I was drawing when some of my friends came by and were calling me Troy. The guest looked at my nametag and I told them it was ok because I was part of the Witness relocation program.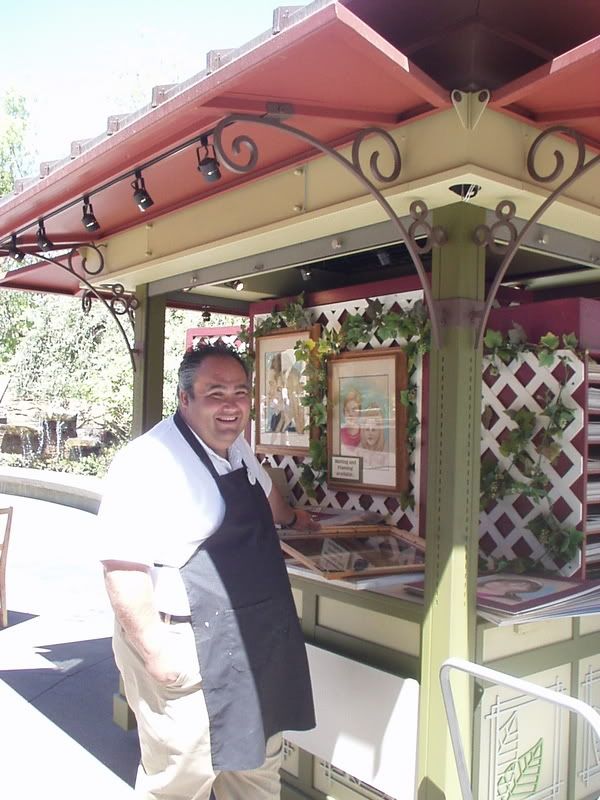 And here's Alex, I mean PirateMunkee at his stand!!!
My stand was mouse infested.
I thought it would be cool for the very FIRST portrait to draw at Disneyland would be my Father's picture but I didn't have one to draw. Then I thought Walt would of been cool. Didn't have a pic of him on my as well then I remembered that I had some pics from when I was doing caricatures in my bag so I grabbed those and the honor of being the FIRST Portrait I drew on the day of my Triumphant return the Disneyland...........
Drum roll please.......
DUSTYSAGE!!!!!!!
Still I had no guests to draw yet so the next person I drew was...
FISHBULB!!!!
Still slow so then my buddy....
GeminiCricket....but the wind started to howl pretty bad so it was tough to get his picture right. I think it sucks!!
Attempted to draw PezzLightyear like 4 times but then business started to pick up and got busy for the rest of my day. All in all I had a great day.