The Disney's Character Warehouse store in Fullerton, CA has some new items that I thought you all may be interested in... Happy shopping
Disney's Character Warehouse
Outlet Store
243 Orangefair Mall
Fullerton, CA 92832
714-870-9363
Hours:
9-9 Mon-Sat
9-8 Sun
GET 10% OFF!
Click here for the coupon.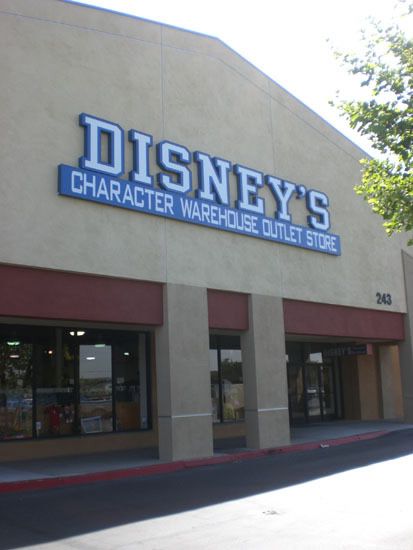 "UPSCALE" LEATHER ITEMS
The "upscale" leather items that Disney released later last year have arrived at the Character Warehouse. It's pretty nice lookin' stuff, so if you have a use for it, there are some good buys here.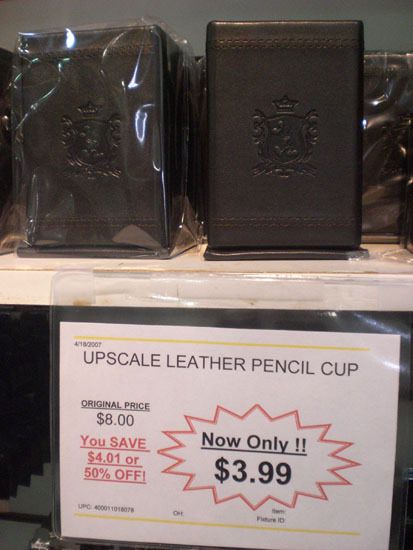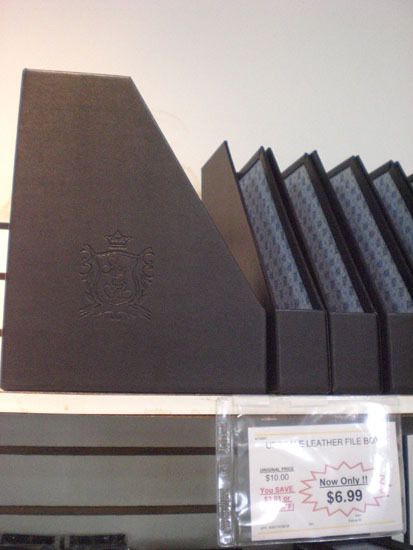 COLLECTIBLES
The DCA 5th Anniversary framed pin set is now at the Warehouse...
These Toon Town figurines aren't new to the store, but I don't think I mentioned them in my previous Warehouse update: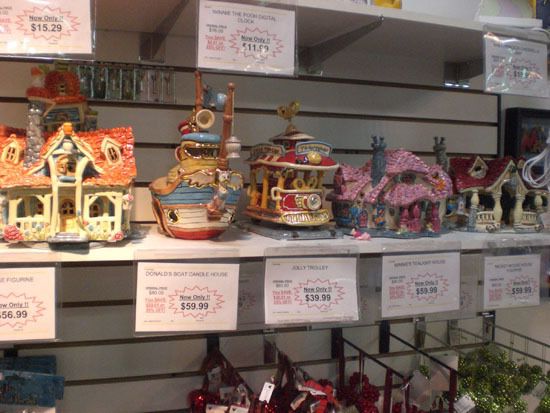 Holiday collector's plates:
Leftover 50th crown dessert plates:
TOYS, PINS, & CDs
Lots of cheap pins:
Lots of Pirates toys, too....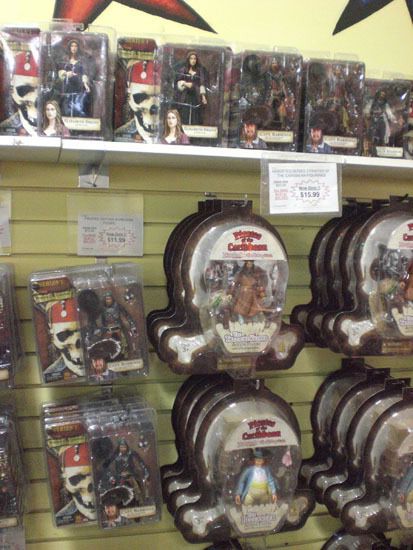 Some park CDs... They also have other Disney channel CDs and DVDs... but I thought the park audio might be more appealing...
CLOTHES & MISC.
There is a TON of clothing here - everything from leftover 50th stuff, to Disneyland's Inaugural 1/2 Marathon shirts to character shirts... I didn't take many photos of clothes cause theres just way too much to cover. But here are some items that may be of more interest than the regular tourist fab 5 t-shirt...
Some Kingdom Couture stuff is starting to appear in the Outlet, like this Pooh shirt...
Discount leather jackets hang overhead...
Stock up early on your goofy Christmas hats:
And buy-one-get-one-free Mickey holiday gloves :ap:
...Alllright. That's all for this time.