After a far-too-long hiatus, Hubster and I decided to spend Saturday evening at DCA. As always, we kept an eye out for kitties as we entered through the Grand Californian. And boy, did we ever see kitties! We rushed over to Whitewater Snacks to see if we could get pics and feed some of the sweeties. Here is what I was able to get...
Smokey Jr!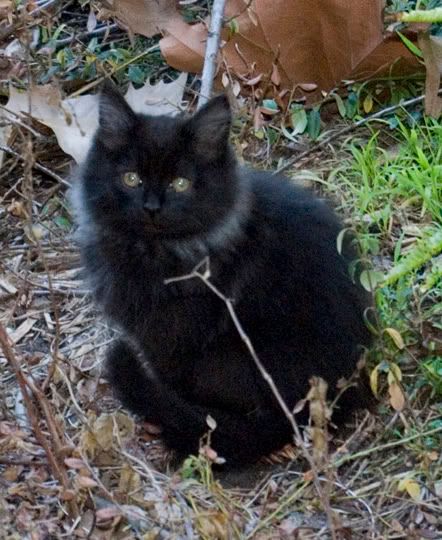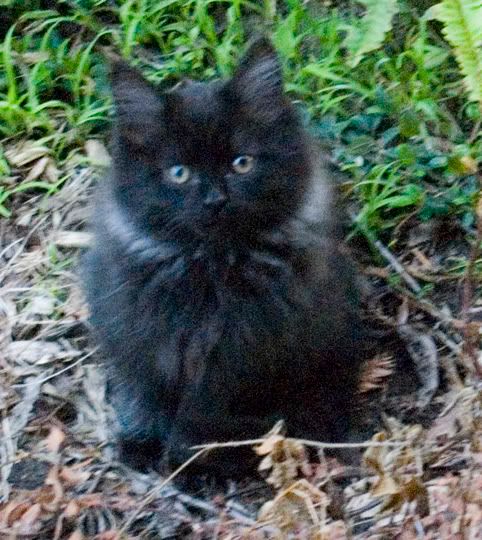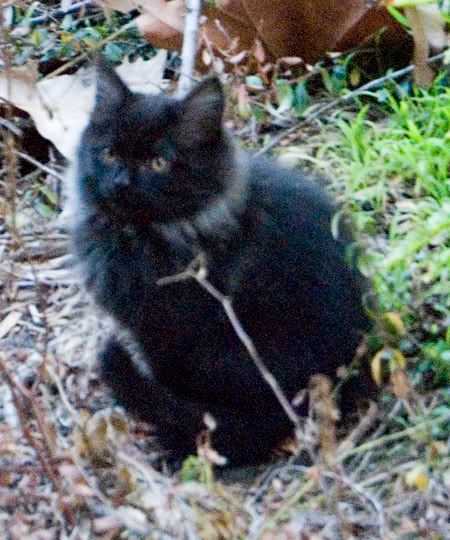 Ginger! (with the sweetest face ever!)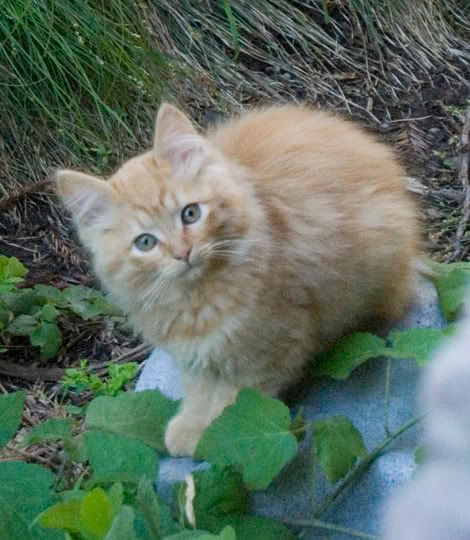 There is also a calico kitten, just as fluffy, who was picture-shy.
I filled a bowl with food and offered it to the kitties...only Ginger was brave enough to check out the yum-yums.
The other kitties didn't approach again, so we decided to get some yum-yums for ourselves. As we passed Grizzly, we looked back and saw...
...a new kitty! I've never seen this sweetie before!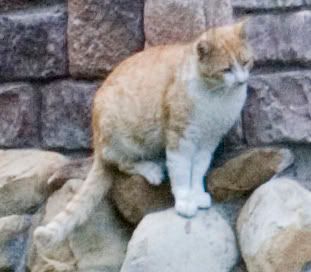 And look who the sweetie is hangin' with...
Miss Redwood Creek Kitty, herself!
There was a lighter gray kitty, too, that I wasn't able to snap a picture of...shucks. But it really was a successful kitty hunt! And the kittens!!! Too sweet! Squeeeeeeeee!!!