Sunday morning came early.
Very early.
Ridiculously early.
Earlier than the early bird getting the early worm that is up too early to begin with.
It was that early.
But I had an appointment to keep with the Mouse and the Mice Chatters who dutifully accepted the challenge to open the park with me at 6:30 AM.
What
was
I
think
ing
?
So, at 5:30-ish I showed up at the M&F parking structure. This is the best shot I could get (in my condition):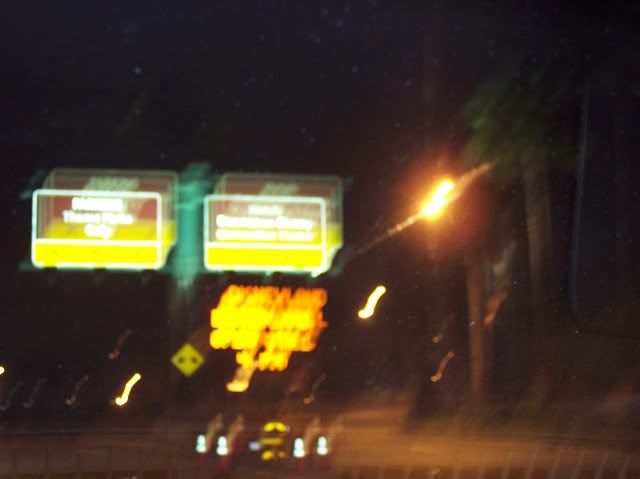 DISNEYLAND OPEN UNTIL 4 PM
This is how it was reported on the DL website and on all the signage outside the Park. It was, however, later to be proven a LIE! More on that story later...
The parking structure would not open until 6AM, so we had some time to hold a PARKING STRUCTURE MEET!
Here are the Happy Chatters who were already whooping it up when I got there:
Pratt55, her terrific husband, MaxAndBellesMom, judimouse, and superstacie!
Lunatics all!
After a few minutes, RadioBarry sidled up:
And the irrepressible Spidergrrrl (that's 3 "r"s) showed up for her First Meet:
She is standing in front of a Mini Cooper BTW.
Here is the parking lot itself:
Crazy Legs and Captain Phoebus showed up bright eyed and bushy tailed:
Rixter and Mickey Maxx came up from down south to liven things up (like they always do):
Sam (the Man!) was not about to miss out on the fun:
Almondot documenting the hijinx: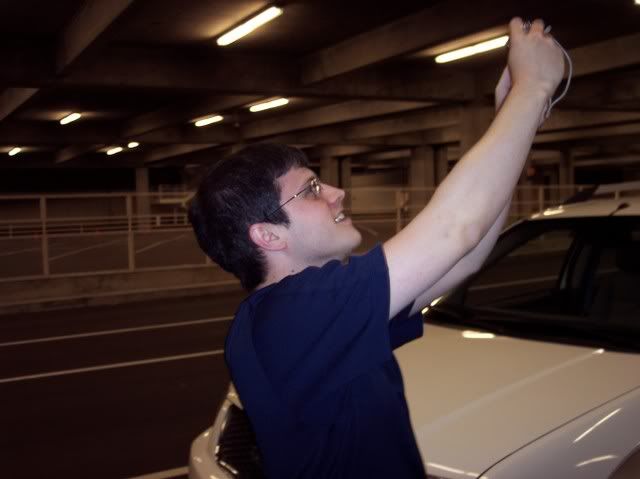 Darkbeer and DeeOhGeesMom showed up because I told him I would be arriving by helicopter:
Psyche!
And Dan showed up with the brain-stumper extraordinnaire:
Rubik's Cube! He was having a much better time solving Rubik's Apple.
At 6AM on the dot, the lines opened and we were escorted to our amazing parking spots in the Pinocchio lot:
I was basically standing next to the tram crossing when I took this picture.
We got the first tram in and headed for the security gates.
Piratemunkee with Belle626 and husband (please correct me if I am wrong here).
And some more Chatters from the other side of the structure entrance: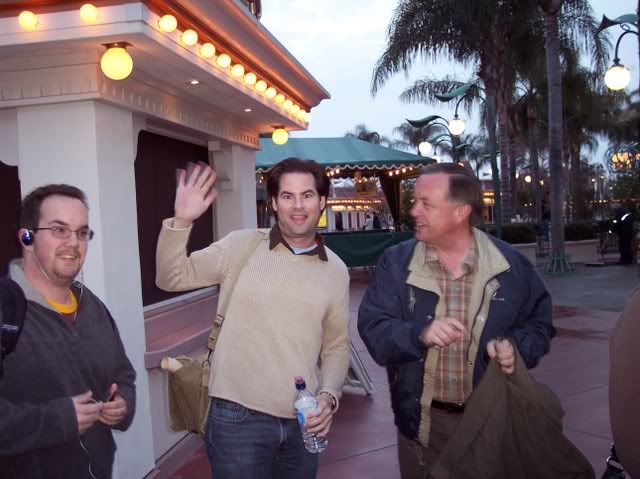 DLForever, Dusty, Rixter
We get in line and judimouse busts out the Donuts: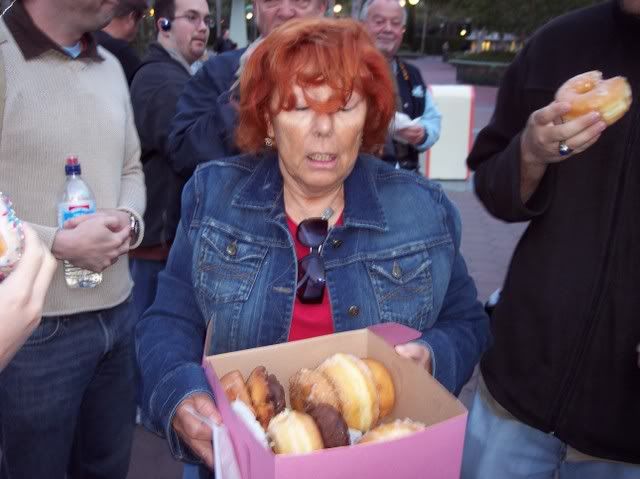 My apologies to judimouse for getting a picture with her eyes closed but I was transfixed by the sugary goodness of the breakfast items.
The sun is coming up while we wait in line:
I said "wait in line" already, didn't I?
We enter the gates right at 6:30 and get together for a quick shot in front of the Mickey floral: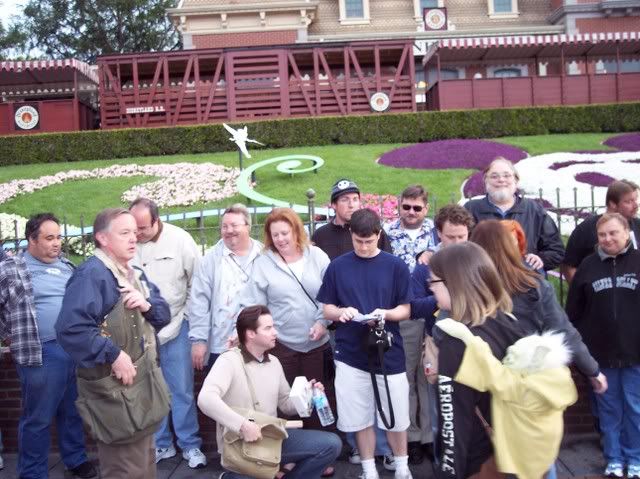 Darkbeer and a few others hitch a ride down Main Street:
Onto (and past) the beloved HUB:
I just had to jump up on the planter and get a quick shot of Main Street:
Piratemunkee shoots back!
We had a great time and it was only 6:35AM!
But it gets even better in the next segment.
When we actually start to ride rides and stuff.
Stay tuned, BRB...