WELCOME TO DISNEYLAND!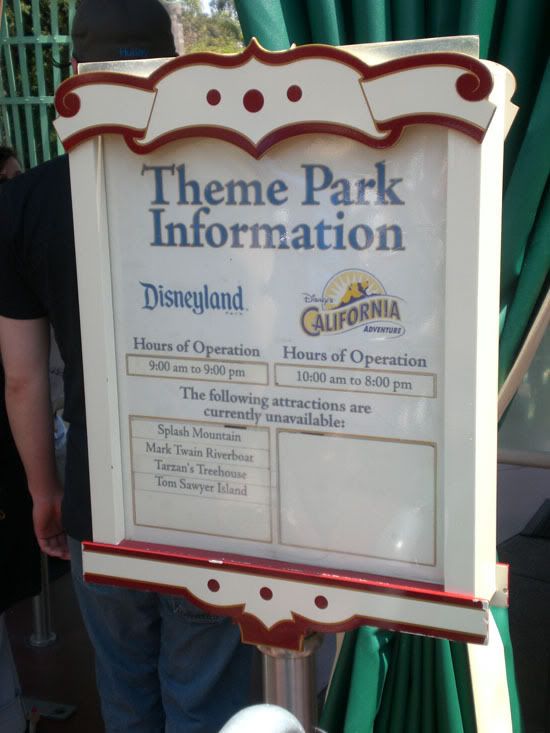 The set of maingate turnstiles furthest to the west is behind refurb walls: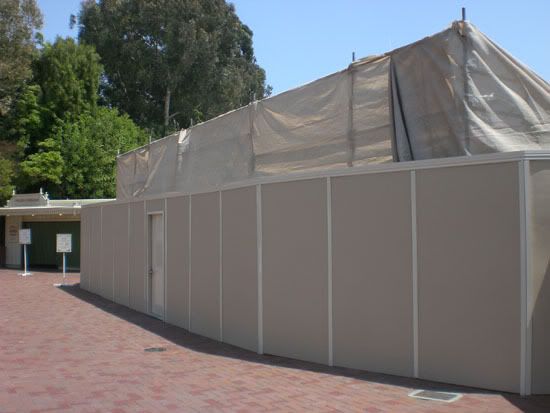 Disney Showcase and Main Street Magic is behind tarps as well, getting some TLC: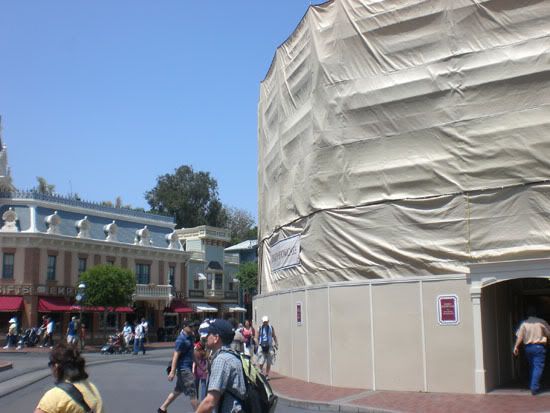 The Penny Arcade is under refurbishment now as well: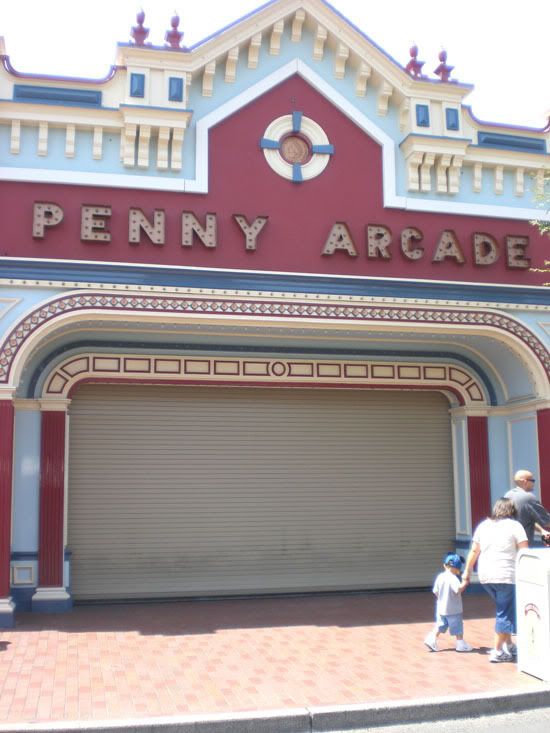 Black curtains like the ones seen here seperate the Gibson Girl Ice Cream Parlor and Candy Palace from the Penny Arcade: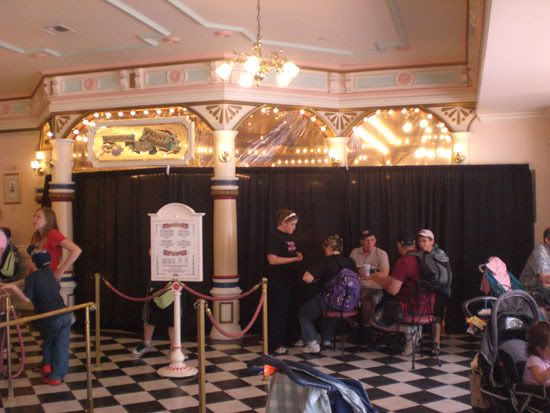 Gettin' some floor work done:
The back wall:
FINDING NEMO SUBMARINE VOYAGE
This big black pipe is starting to get some minor theming - see the silver faux supports: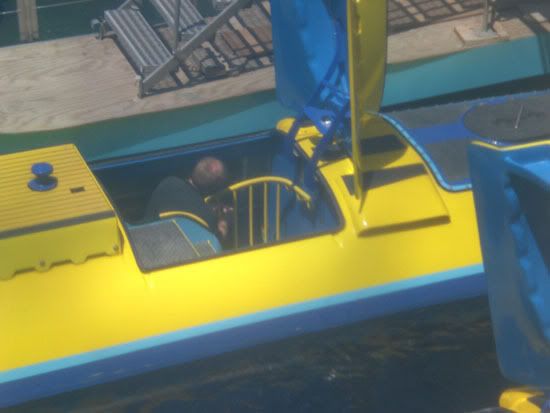 SCUBA!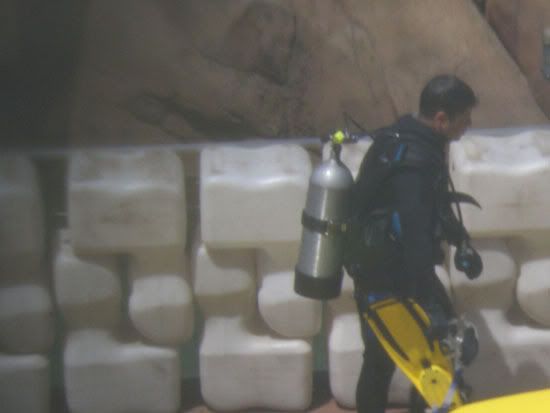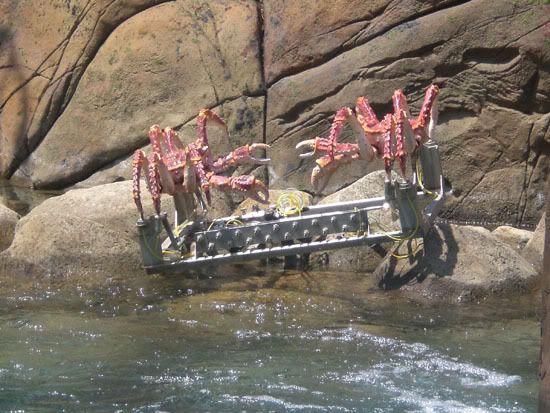 New queue railing is now up in this pathway...
The attraction marquee was lit up (not just the neon) and it looked very nice:
PIRATES, SPLASH, & TWAIN
A distant look at Smuggler's Cove: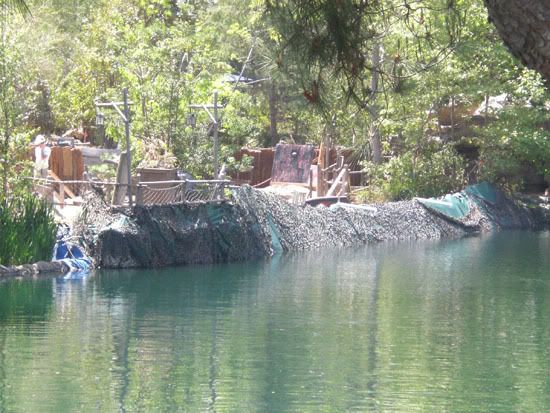 What appears to be a ship hull is taking form...
Over across from the Twain and Columbia dock: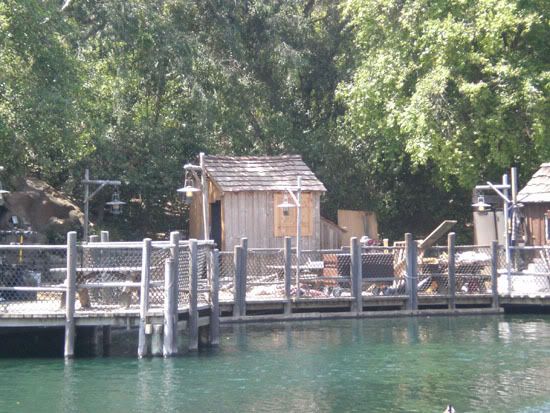 The stage area:
Notice the new netting on the two posts on the right side of the stage, and the red color that's been applied to the mast support...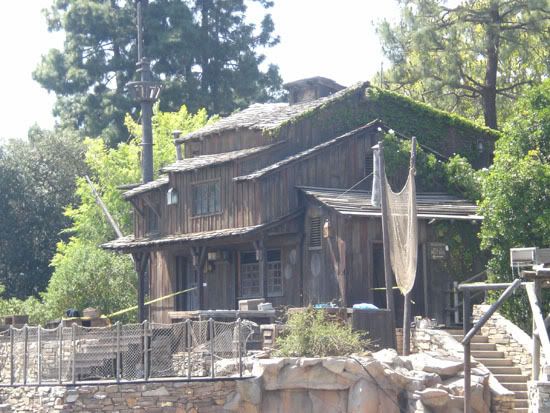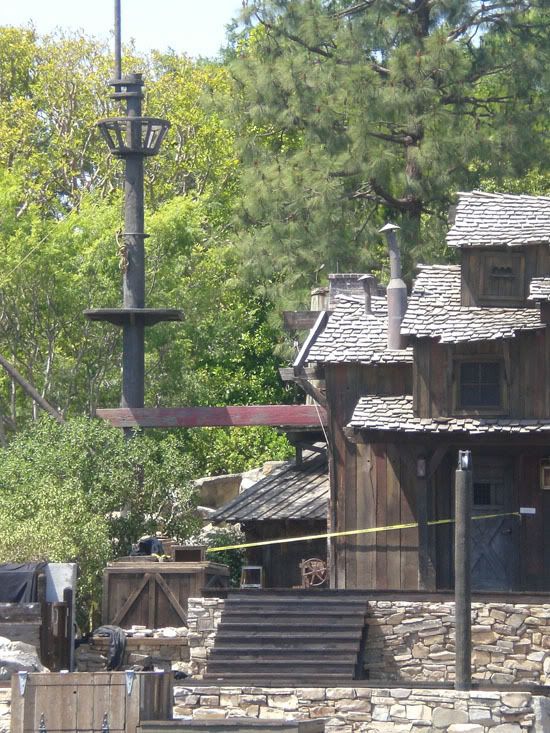 Is this the cave extention taking shape? --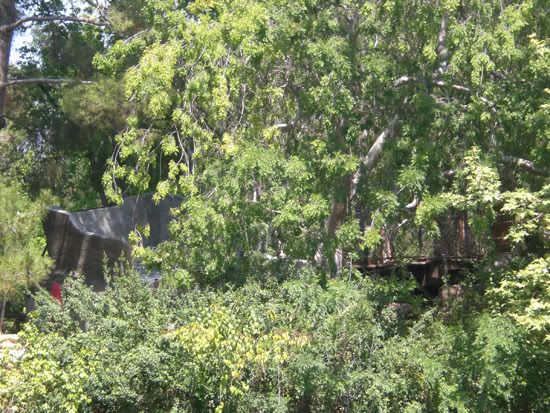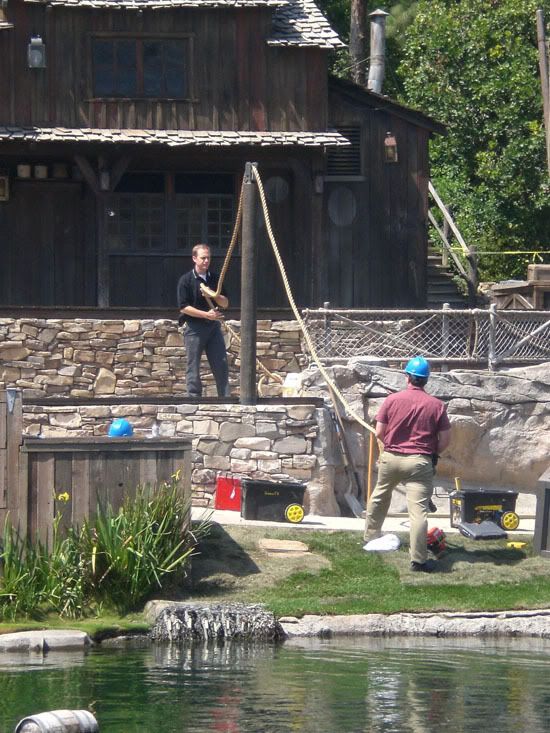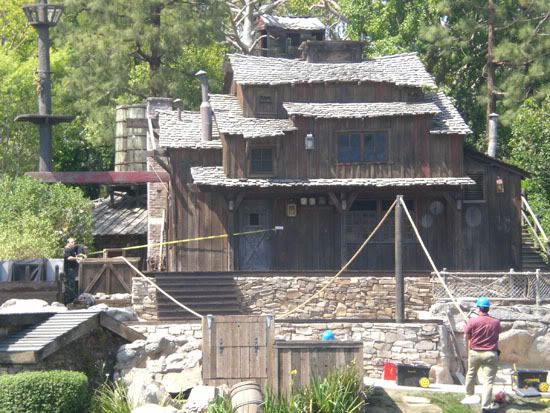 I was walking around snapping photos and needed some water so I stopped at the Harbor Galley McDonalds fry shop to get a cup of water. The CM told me she could give me a cup of ice and direct me to a water fountain, so I said sure... I was handed a dinky little paper cup with two logos on it... Ugh. I guess its better than simply "DisneyParks" ...but seriously? Is it really THAT expensive to fork out some extra money and get resort-specific cups, Disney? Even if they are little dinky water cups!? C'mon!!!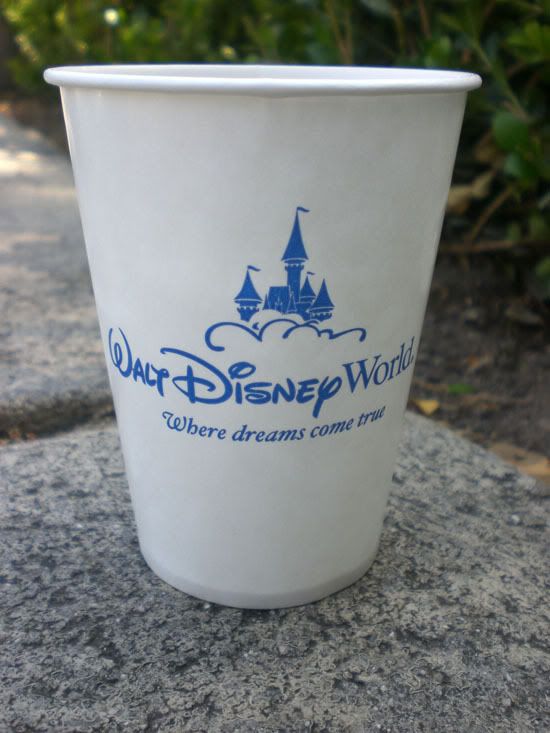 So lame.
...Annnyway...
Some work atop New Orleans Square buildings...
And the burning cabin seems to be coming along nicely...
Splash was testing..
The Mark Twain continues its refurbishment: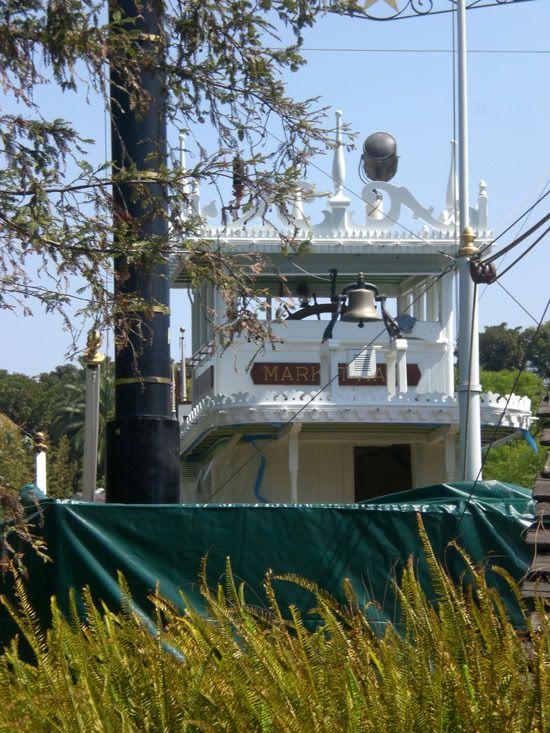 SECOND ANNUAL FOOD & WINE WEEKENDS
Disney's California Food & Wine Weekends starts today, April 27. Here are some photos from the prep-work that was getting wrapped up yesterday and all of the even decorations and banners...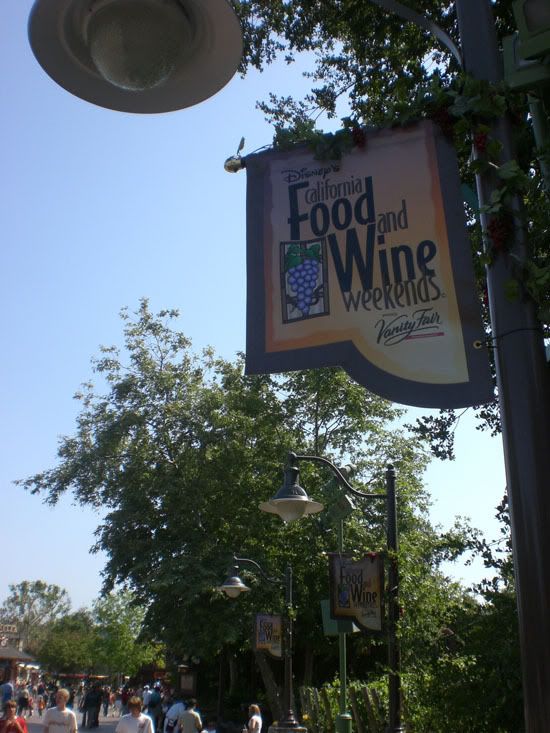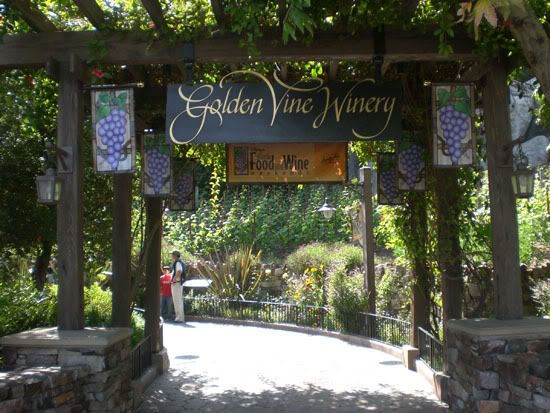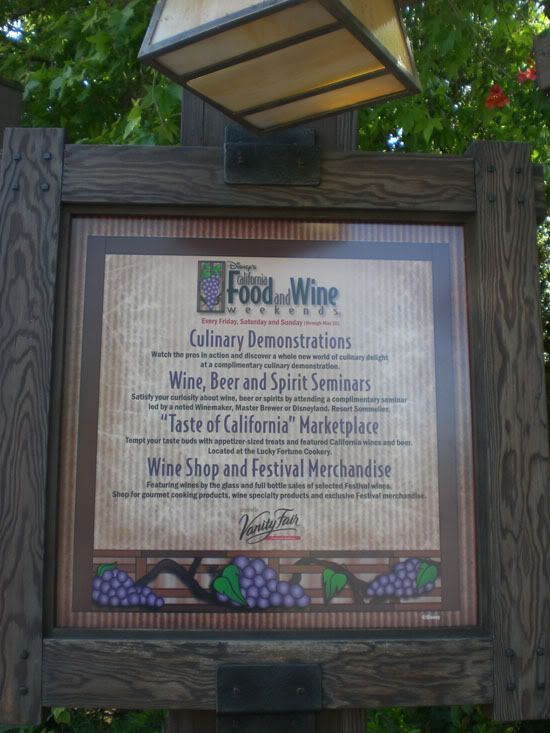 The Marketplace menu over at the Lucky Fortune Cookery: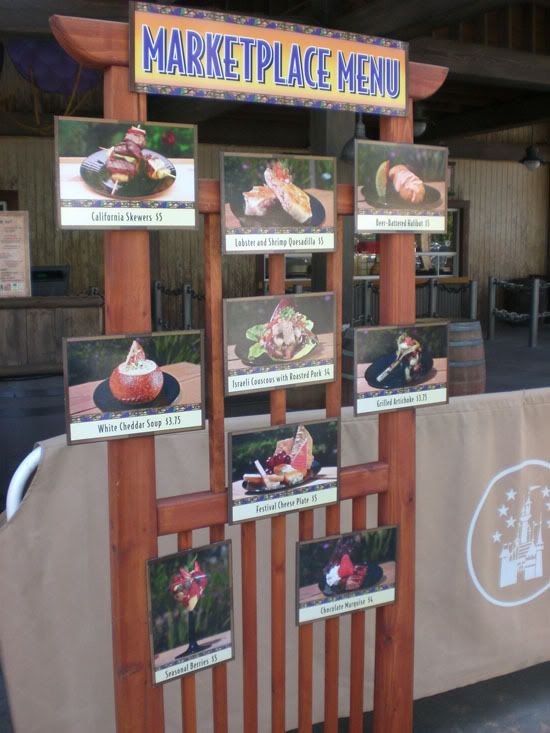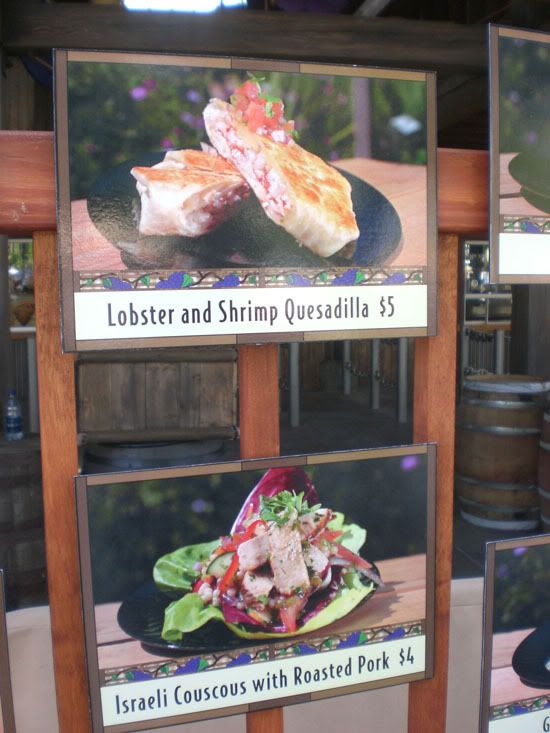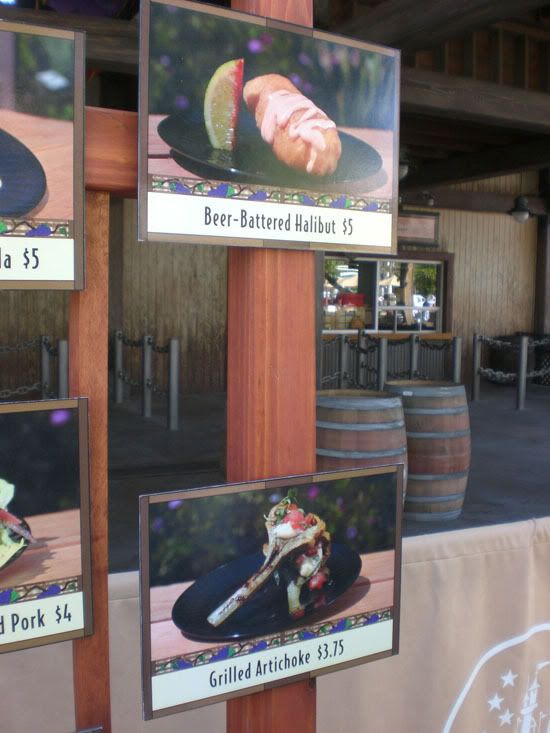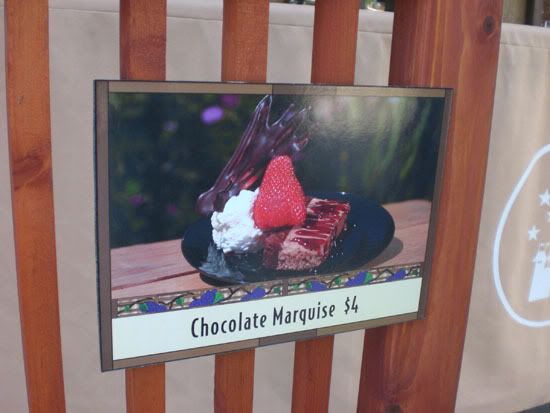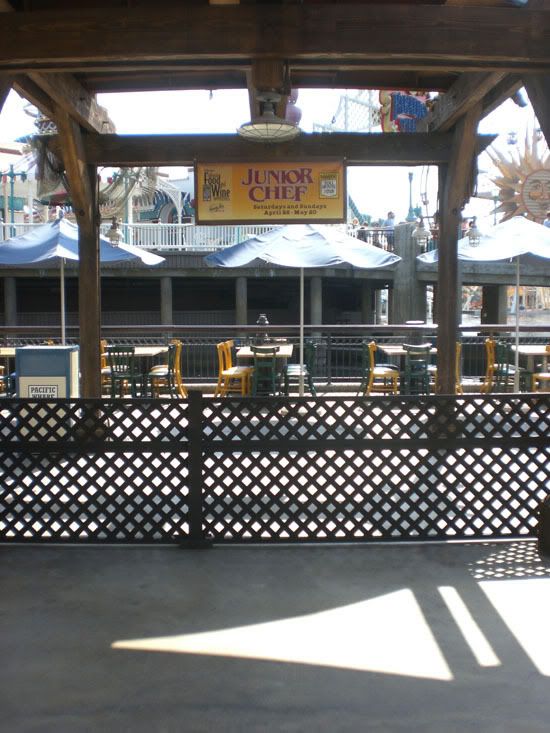 Signage and stuff hanging out past an open backstage gate...
THIS & THAT
Some scenery shots..
In Indy...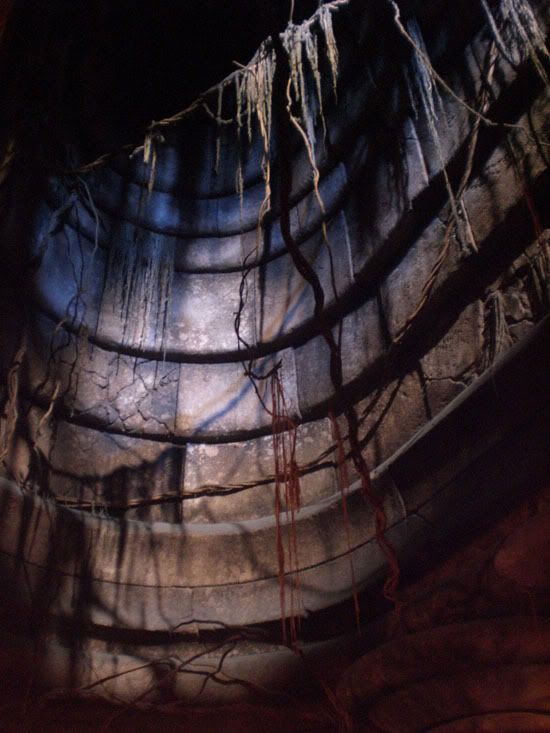 Adventureland atmosphere lighting near Tiki Room:
Exiting Snow White's Scary Adventures.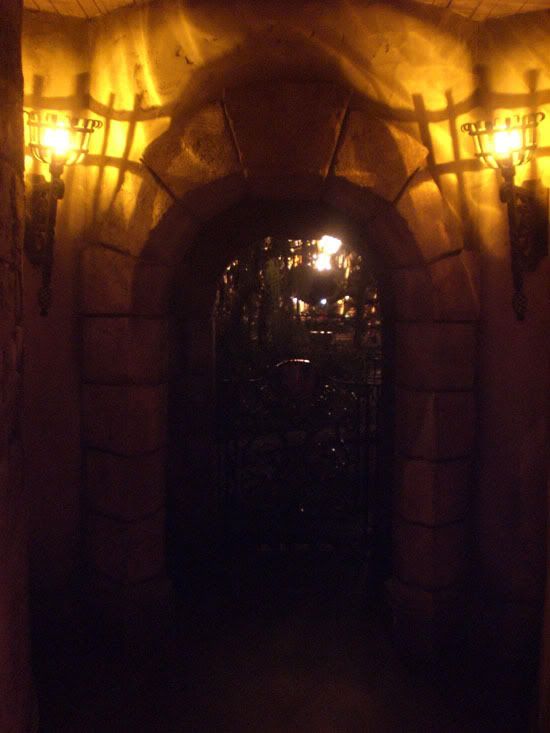 ...Okay- thats it for today.