We had a guest from out of state come to visit Disneyland for four days... so I've been to the park a lot in the past few days. Not much is really happening, or rahter, not too much visible progress is happening on current projects around the Resort, other than Pirate's Lair continuing to take shape. Also, Food & Wine concluded its first weekend and it seemed like it was a huge success - every complimentary event that I saw going on was packed and the Taste of California Marketplace, which usually isn't too terribly bust, was even attracting lines and curious out-of-towners. DCA was so busy on Sunday, that the Tower of Terror posted a 70 minute wait time around 4pm, and Fastpass for every FP-equipped attraction in the park sold out at various points during the day. At 7pm, there were no Fastpasses available anywhere. Busy, busy!
Sunday night, Disneyland delayed fireworks by about 20 minutes, but the show ended up going off without a hitch. Afterwards, the park cleared out and many attractions were walk-ons or near walk-ons in the last couple hours of the night.
Overall, great weekend to be at the resort, even if it was a little hot here and there, and even with the crowds.
I hardly think its the Year of a Million Dreams doing the job, but Disney is doing something right as the park is still attracting huge crowds. Nobody I know who isn't on MiceChat or an AP doesn't really get the Year of a Million Dreams and "Where Dreams Come True" campaign, so I'm guessing the 50th has just re-won over the Disney nation, and these huge crowds are still part of a perpetual 50th hangover. Everybody is coming out to see Walt's original Magic Kingdom. I can only imagine whats going to happen once that Sub mobile starts touring North America and the attraction finally opens. It's going to be intense.
Oh well, the more the merrier!
Onto the photos!
WELCOME TO DISNEYLAND
I don't remember these yellow dots and stars on the Castle banners before.
The birds aren't liking Stitch very much...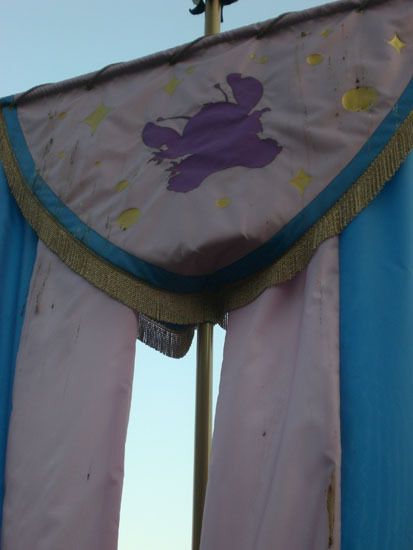 AROUND THE ISLAND
Imagineers only have about 25 days to wrap up Tom Sawyer Island work, and its visible that construction is in high gear.
Here's a look at the Island from the Columbia as it set sail on Saturday while there was still enough light outside for some decent pictures.
Some of these photos were lightened for better viewing.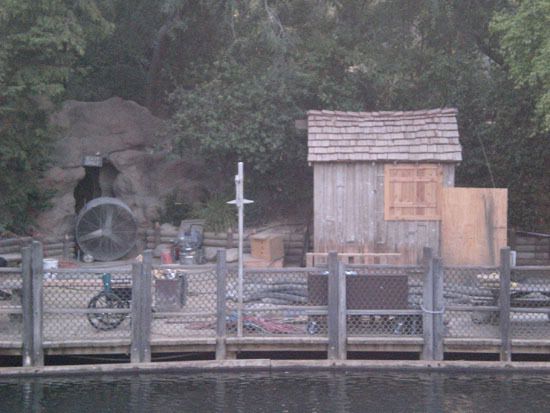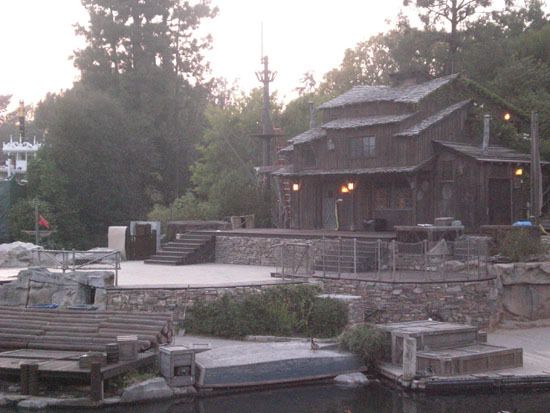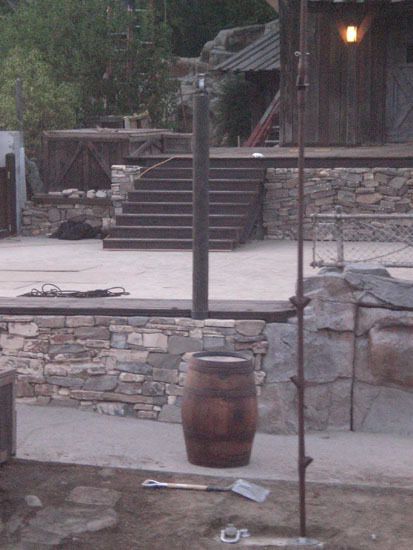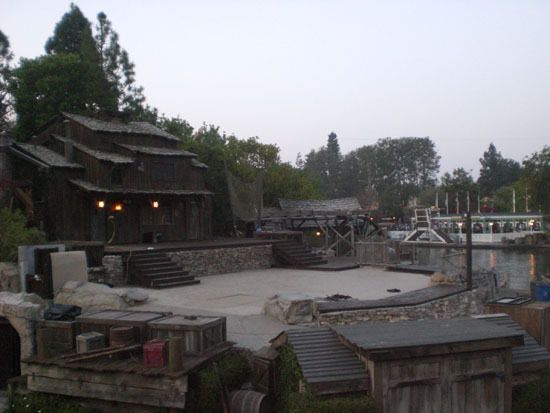 Shipwrecked: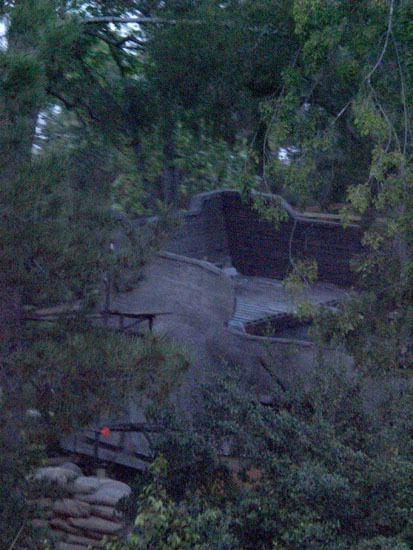 The burning cabin is almost done. Show lighting is already turned on nightly in the area, and theres a new horse standing next to the cabin. I didn't get a photo of it, but you can see it between trees and tarp as you're passing the left side of the cabin. You can hear the horse whinnying as you pass by. I'm not sure, but it may be the same recording that is heard at the Haunted Mansion's hearse with the ghost horse.
You can't see anything in this video (taken Friday evening), but you can hear the horse whinnying. The video also didn't pick it up, but the showlighting is on, as I said before, and behind the tarp you could see the cabin really well. Inside the cabin windows, lantern light flickered. So with that said, I don't think the cabin will be burning as others have reported. It looks like it will just be a settler's cabin, but not a burning settler's cabin. Oh well, you can't win 'em all. At least the cabin wasn't just removed completely!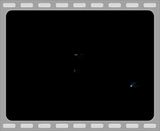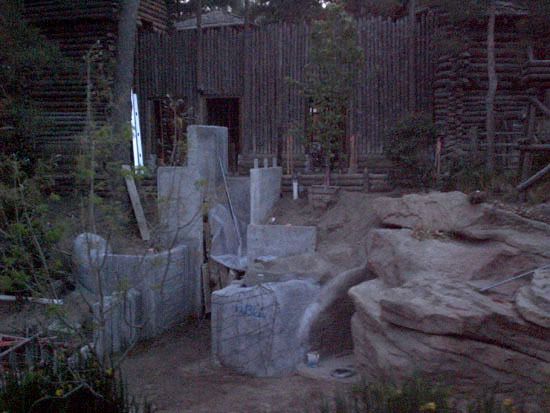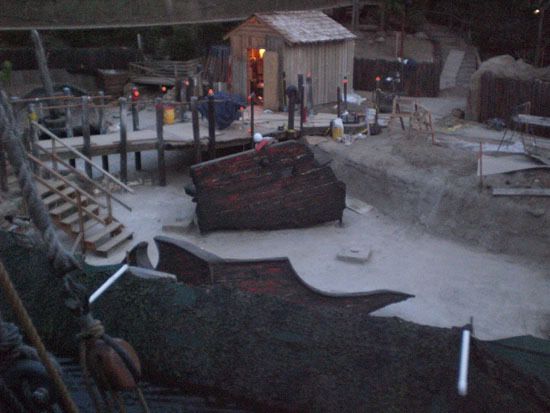 FOOD & WINE WEEKENDS
COMPLIMENTARY EVENTS
I love the Food & Wine Festival. It's the best thing to happen to DCA in a loooonnggg time. The complimentary events are great, informative, fun, and best of all - you get to sample the chef's amazing creations. I highly suggest checking them out. But get there early - people start lining up for these things as early as 45 minutes of an hour before the event time. Those in line get cards or tickets that they have to present for admission to the event. But if you don't get an admission ticket, stick around... at the Wharf Demonstration Kitchen you can look on from outside of the seating area, and they usually give samples (if there are extras) of what the chef made to people watching from beyond the fenced off viewing area.
The Pacific Wharf Stage (Not to be confused with the Wharf Demonstration Kitchen) hosts beer tasting and education seminars:
If you like beer, go check this out. It's free, and you get free beer with it. Awesome!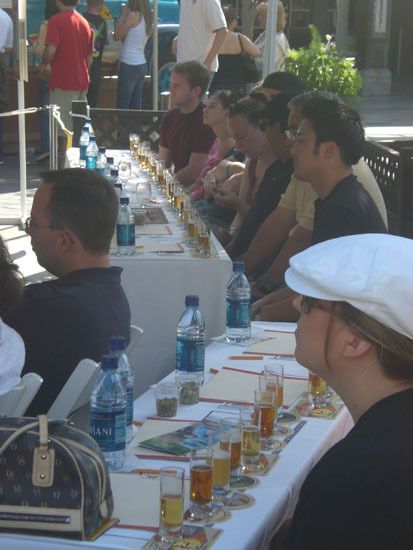 We watched two culinary demonstrations at the Wharf Demonstration Kitchen on Sunday:
Oh, so Risotto
and
Magnificent Mushrooms
. The Risotto demo was lead by Chef Chris, a Disneyland Resort Concept Chef. We got to the queue a bit late and weren't able to snag a seat, but watched from our spot in line for the following demonstration, Magnificent Mushrooms.
Oh, So Risotto: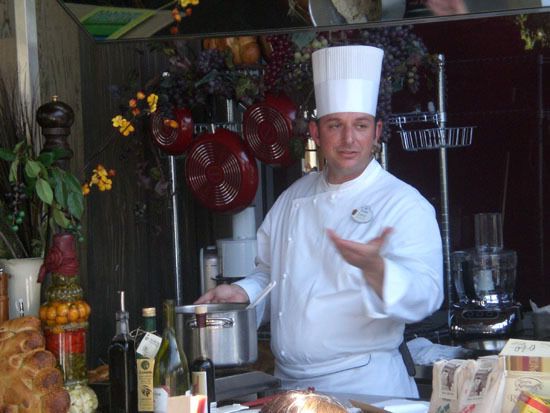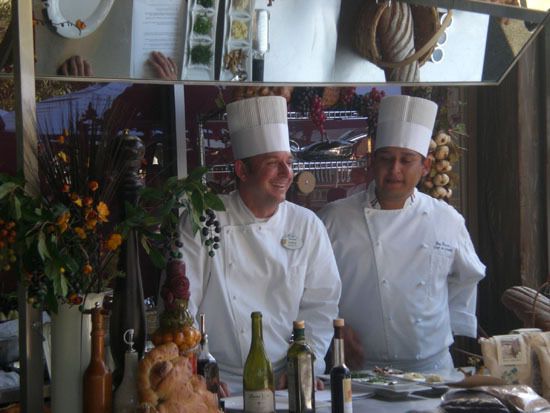 Magnificent Mushrooms was lead by Chef Jay Garcia, a DCA Area Chef. Chef Jay was also chef at Club 33 for eight years before moving over to DCA. He did an exceptional job at his presentation.
The demonstrations are introduced by Sue. She also gets questions from the audience answered during presentations, and also interjects her own questions to help clarify any possible questions the audience may be having if the chef isn't clear or forgetting to explain things.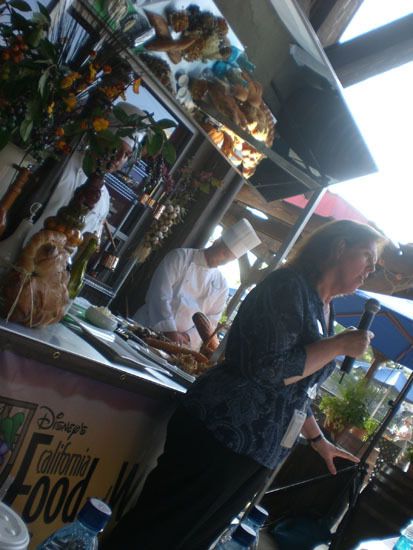 Each guest of a Kitchen Demonstration is given a ThinkPad and pencil for notes, utinsels to eat the sample with, and a complimentary bottle of Dasani.
Event napkin:
I forgot the names of these mushrooms, but they were passed around so we could smell them.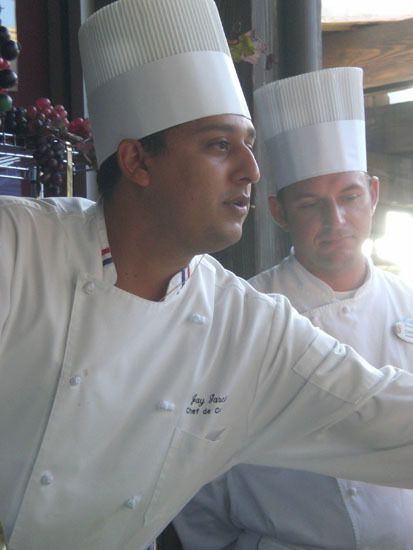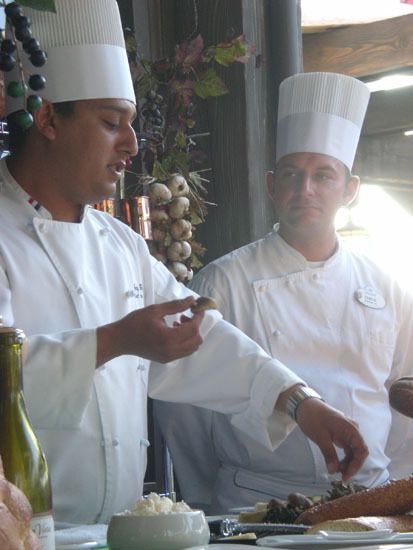 The amazing Musroom Ragu...
CLICK IMAGE TO DOWNLOAD HIGHER RESOLUTION
CLICK IMAGE TO DOWNLOAD HIGHER RESOLUTION
CLICK IMAGE TO DOWNLOAD HIGHER RESOLUTION
CLICK IMAGE TO DOWNLOAD HIGHER RESOLUTION
DISNEYLAND AFTER DARK
Some night shots, taken Saturday night.
CLICK IMAGE TO DOWNLOAD HIGHER RESOLUTION
CLICK IMAGE TO DOWNLOAD HIGHER RESOLUTION
CLICK IMAGE TO DOWNLOAD HIGHER RESOLUTION
CLICK IMAGE TO DOWNLOAD HIGHER RESOLUTION
CLICK IMAGE TO DOWNLAOD HIGHER RESOLUTION
CLICK IMAGE TO DOWNLOAD HIGHER RESOLUTION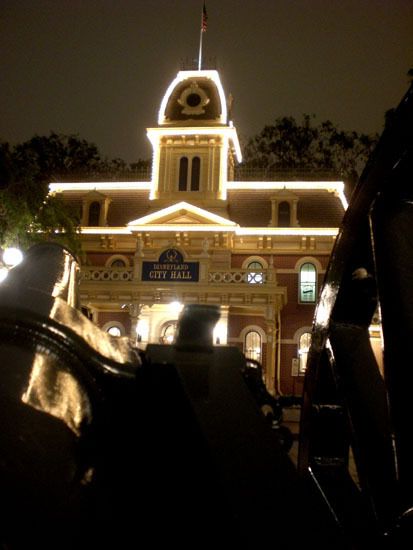 CLICK IMAGE TO DOWNLOAD HIGHER RESOLUTION
...Alright, that's it.
The quality of these a lot of these photos isn't the best, I saved them at lower resolution to help save some bandwidth on my photobucket account. I've uploaded some of these images to my flickr account and have replaced them here and linked them back to my account so you can download high-resolution if you'd like. If you'd like any other images at higher quality, let me know