Last weekend, I had a matinee concert to go to at the Cerritos Performing Arts Center. Given Cerritos' proximity to Anaheim, it didn't take much to convince me to drive down to DLR after the concert was over at 5pm. At first, I was going to watch Block Party Bash and then get dinner. But I was feeling more in the mood to visit Agrabah, tap my toes to Friend Like Me and see if there were any new Genie ad-libs. So, off to the Hyperion Theater I went!
The Legend of the Lamp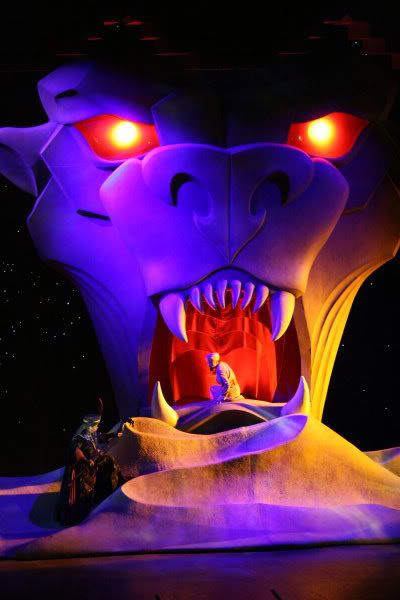 Do I really get a free t-shirt if I go into the Cave of Wonders and get the lamp?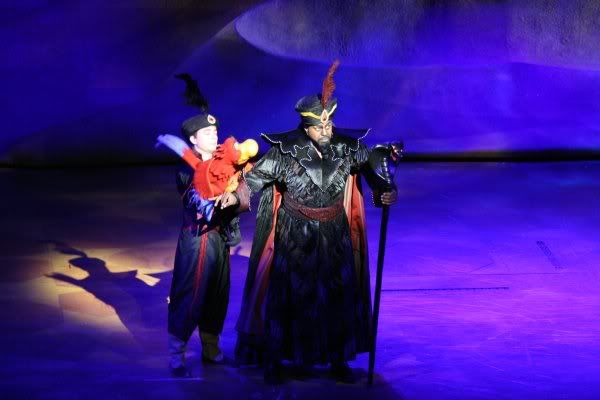 Where will we find this "diamond in the rough"? Perhaps he's lurking just offstage?
One Jump Ahead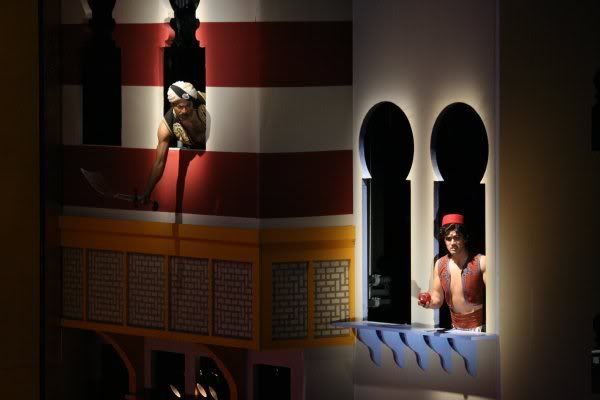 Street rat!!!
I steal only what I can't afford.
Hyperion Harem Girls help direct guests out of the theater due to technical difficulties. Oops! Sorry, I thought I was in Pezz's evac story thread.
...back to the show. All you have to do is jump!
Look, up there! They finally removed the Rockin' sign from Space Mountain. Let's get in line now.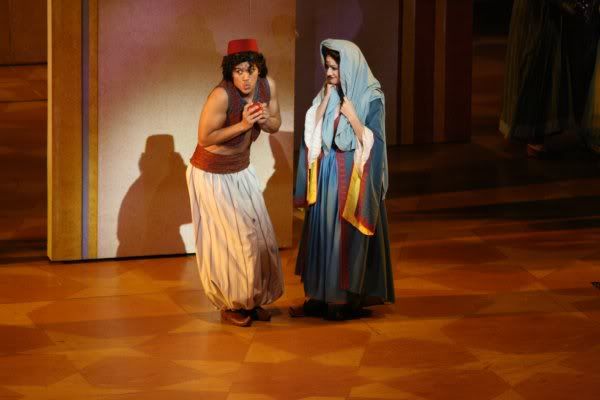 What makes you think I'm running away? Is it that obvious?
(note: despite being a street rat, Ali is able to afford a Gold's Gym membership and keep his biceps in tip-top shape)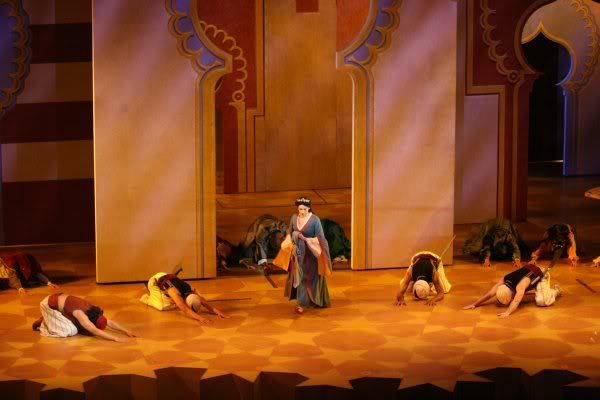 I am the Princess of Agrabah!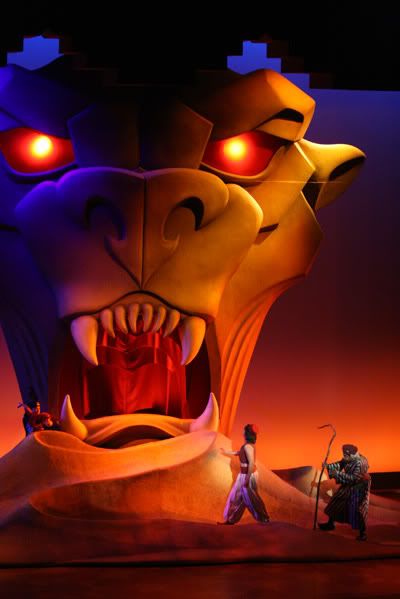 Aladdin, just go down, get the lamp and bring it back to me. It's so easy, a caveman can do it.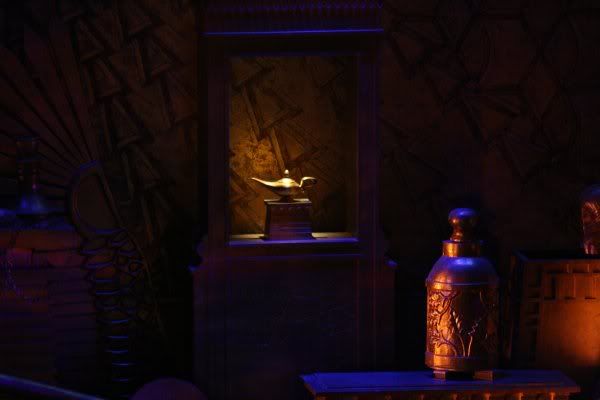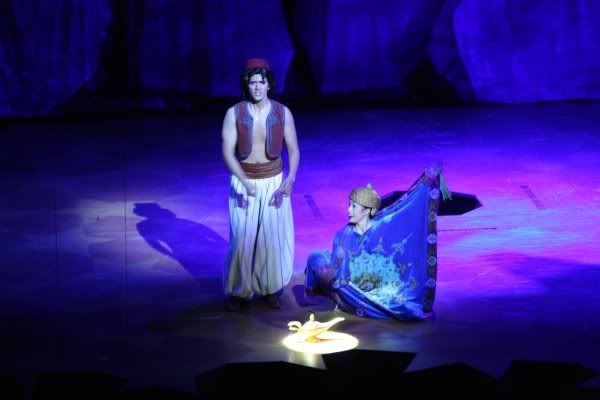 Does anyone know how to speak carpet?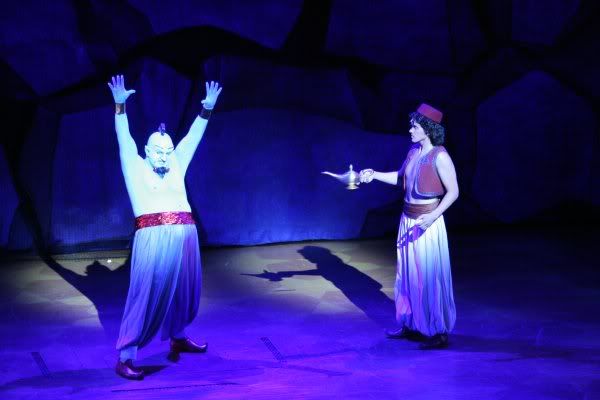 Heeeeeeeeeeeeeeeeeeeeere's Genie!
to be continued...