My roomie had an early shift on sunday morning, so I decided to enter the parks a lot earlier than usual. I got to DCA for rope drop because I remembered someone telling me that most YOAMD prizes are given in the first hour of a parks operation. So of course, I decided to make it a point to find out exactly how easy winning a dream can be if you really wanted to.
My first stop was the Animation Building, where I noticed a new mini-exhibit in the Character Close-up section. It's sculptures of characters from new and upcoming Disney and Pixar productions.
Meet The Robinsons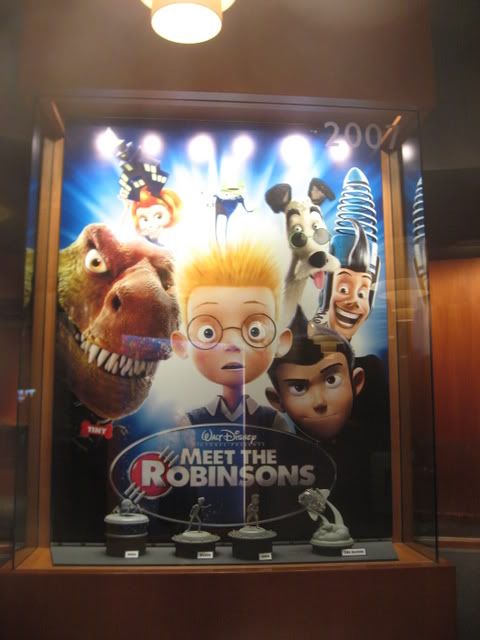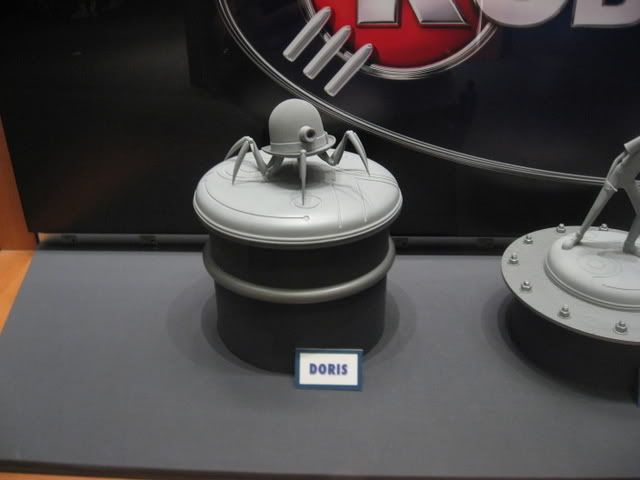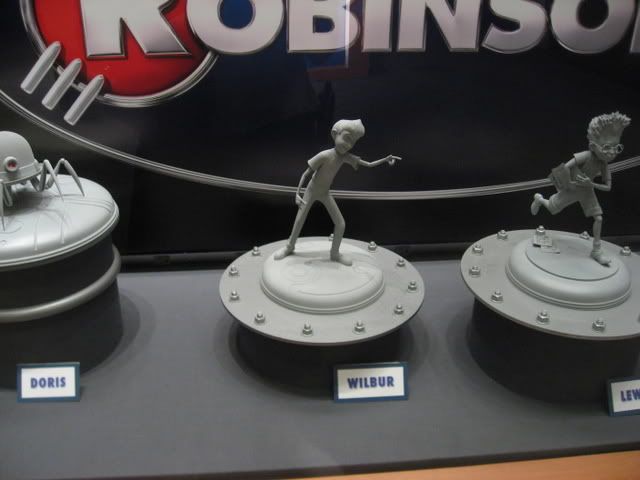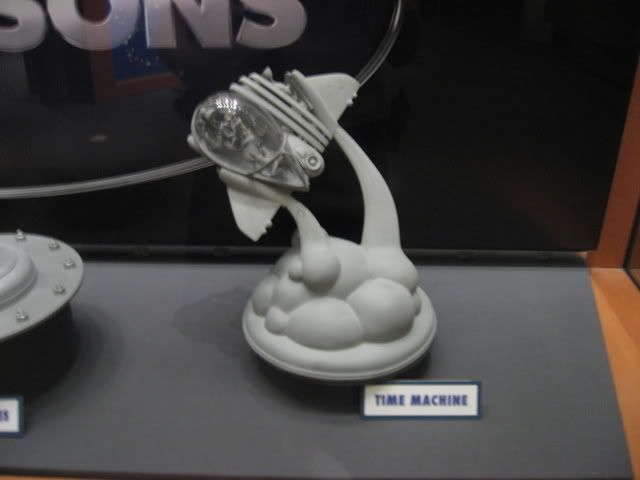 Ratatouille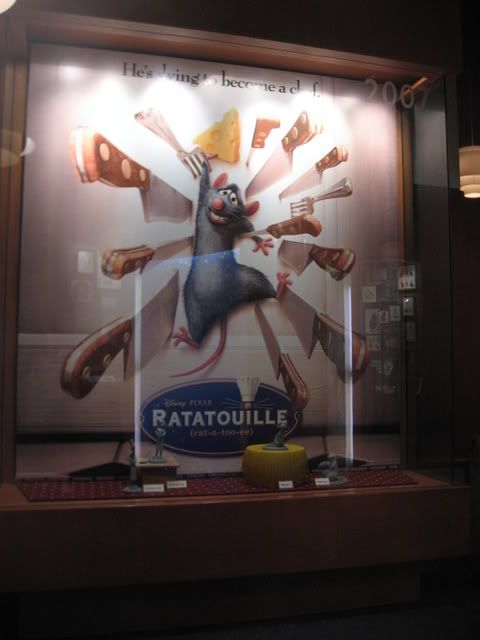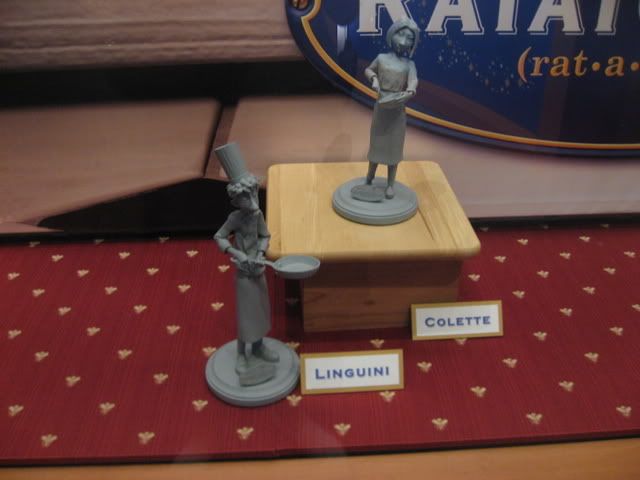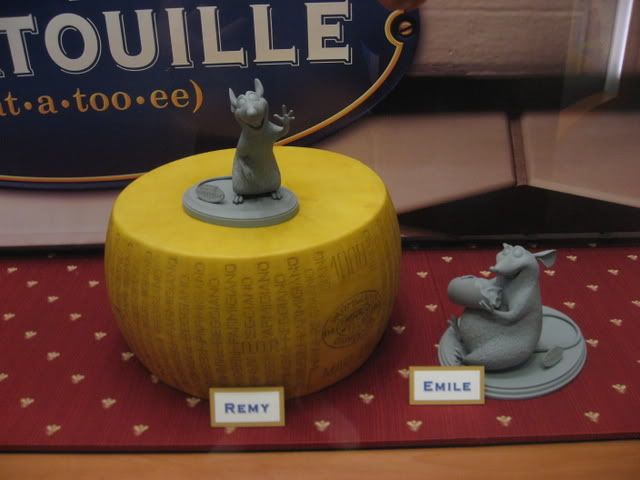 WALL E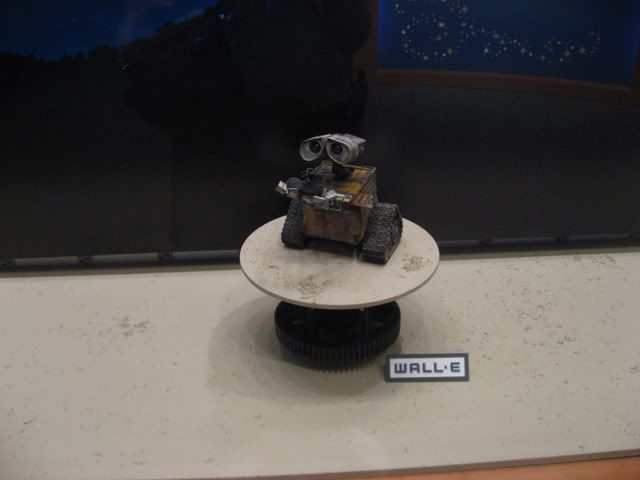 I came back out into the sun to find a very playful Jojo!
I saw no signs of Dream Squad on this side of the park, so I headed the oppposite direction.
As I made my way through Condor Flats... I spotted the gold!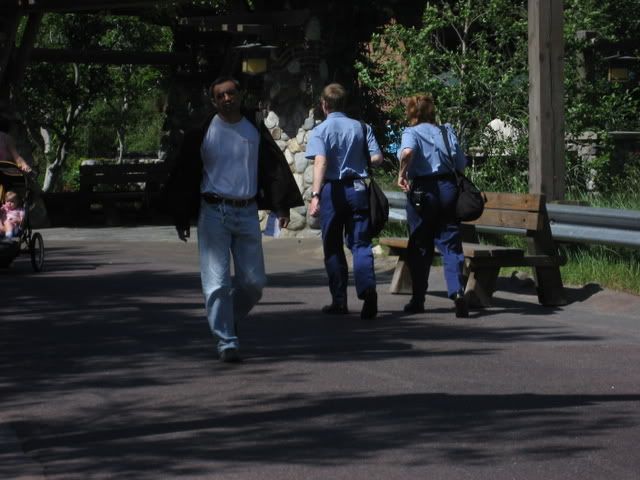 They weren't wearing white vests, but they had bags full of goodies, so I decided to follow them anyway.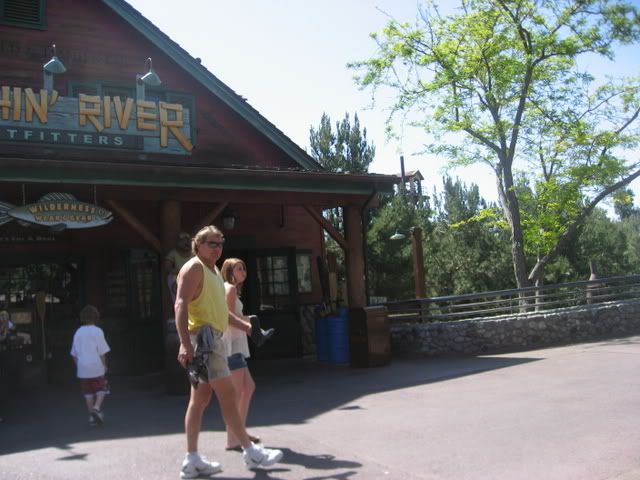 Until the entered the side of Grizzly River Run...
I didn't want to ride it, but picked up a Single Rider pass to maybe go in through the back and then chicken out last minute if the prizes were in fact being given to GRR riders...
I waited...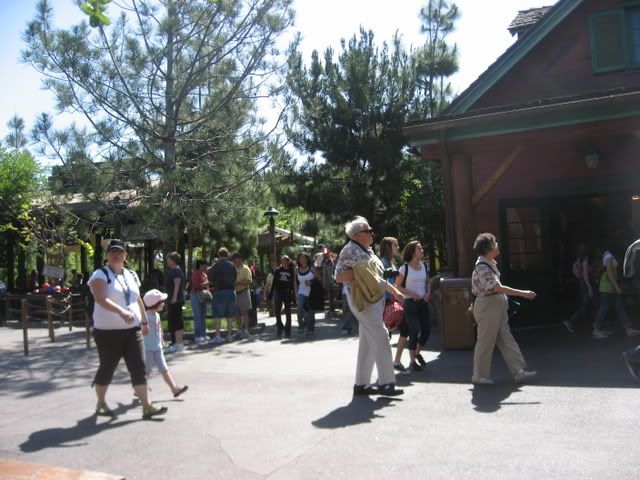 I looked at my watch and saw it was 10:20 AM, so the likely time the prizes would be awarded is 10:30 AM. I decided to wait it out at the GRR Exit to see if people exited with prizes, and then make a run for it.
Until... this guy came out...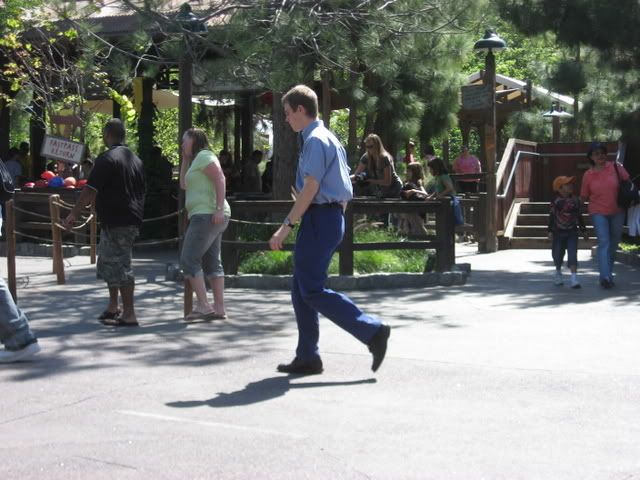 I figured he was a decoy... no prizes on his possesion...
And I was right! He came right back!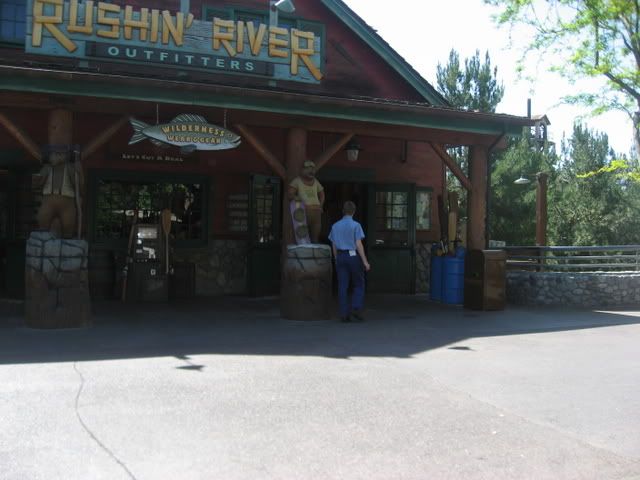 And at 10:29 AM... they came out! With White Vests on!!!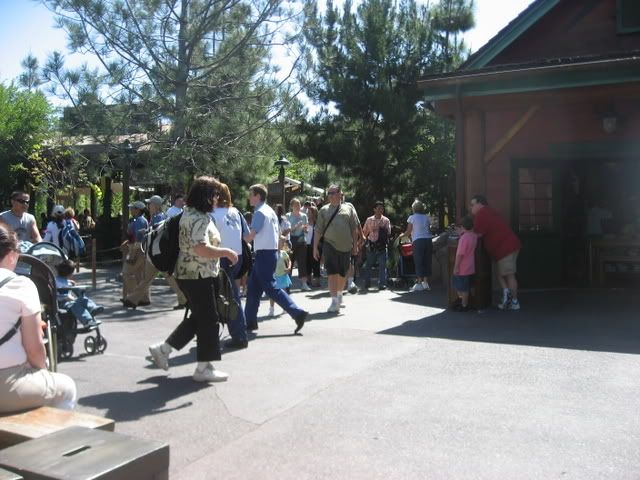 I followed them over to the Grand Californian DCA entrance. I saw them stop, check their watches and open the pouches, so I walked right up!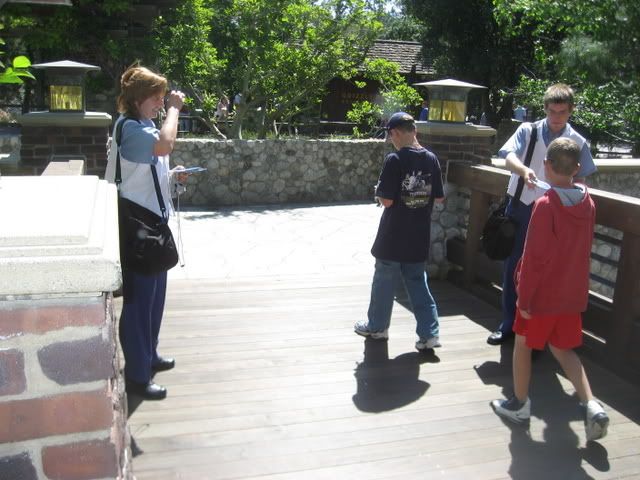 SCORE!!!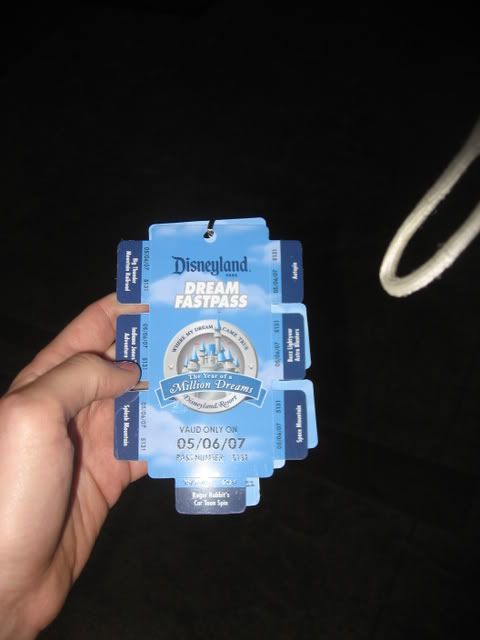 After a successfull morning mission, I made my way to Disneyland and right in front of me were a few Club 33 CM's signing in guests. They were cooks and I loved their costumes, so they let me take a few quick shots.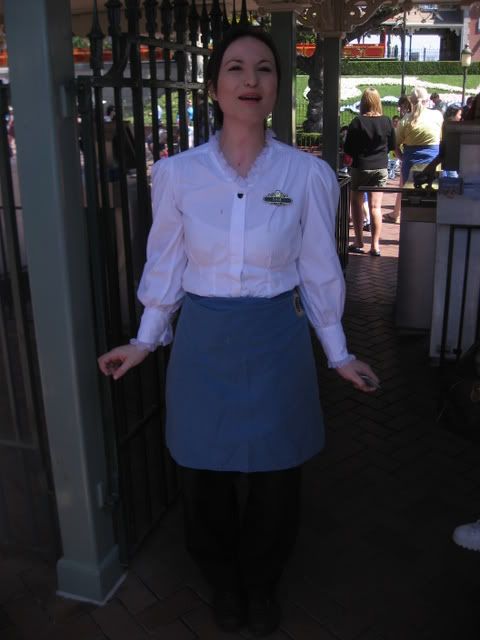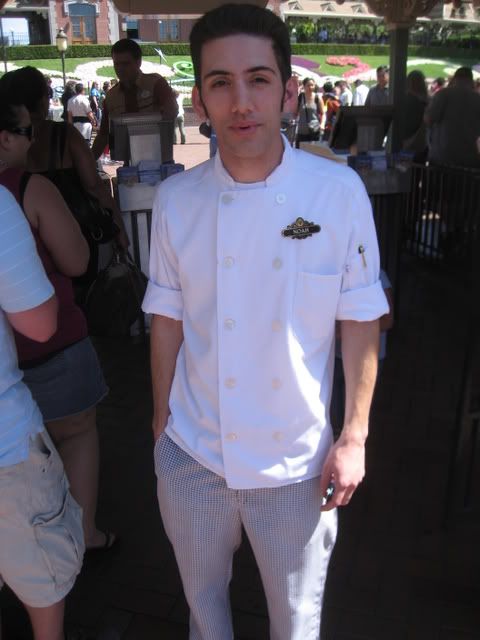 Love the apron!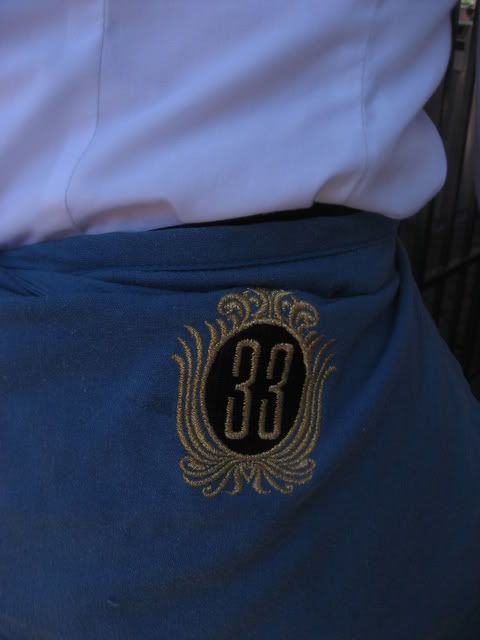 It looks like a whole group was on their way to a wonderful visit to the club!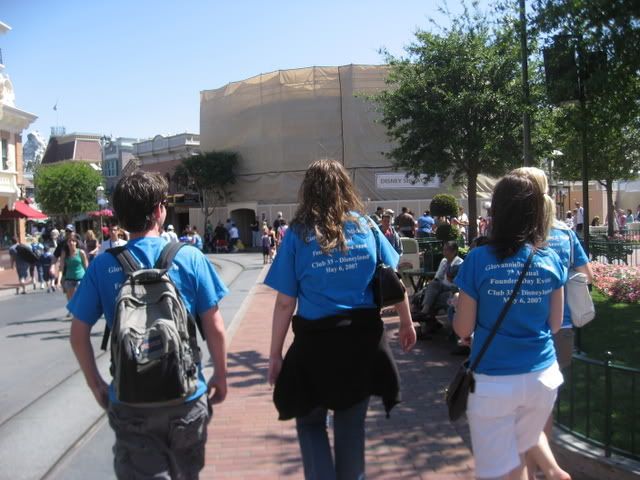 The moral of the story: Disneyland... The Place Where Dreams Come True... If You Have The Patience!