Hoping to be one of the first to ride Splash after the refurb, I set off bright and early this morning for Disneyland. I got there about 20 minutes before the rope drop at 8:40. (I thought they usually opened at 8:00 AM on Fridays...hmmm....)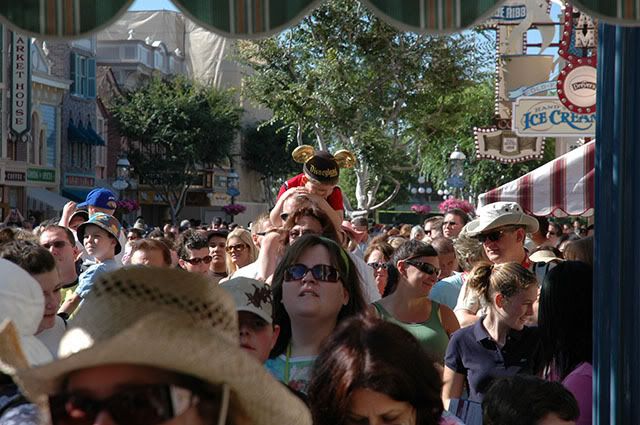 FINALLY!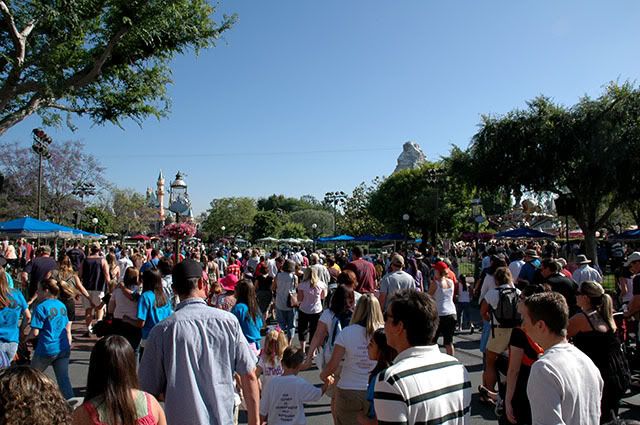 Here they come!
Ah! No one in Frontierland! Now's my chance to make a break for Splash! Whoo hoo!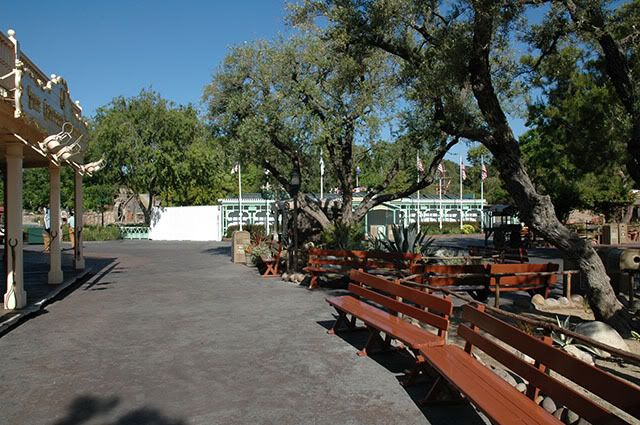 What the...? What do you MEAN I can't go through this way?? What is this CM telling me? I have to walk back around and go through Adventureland??
This can only mean one thing...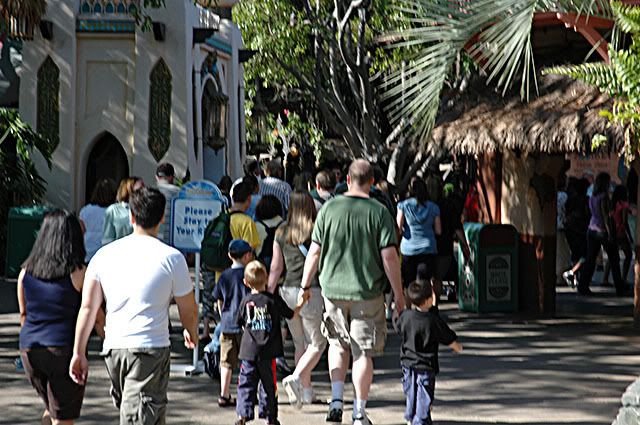 The bleachers are back.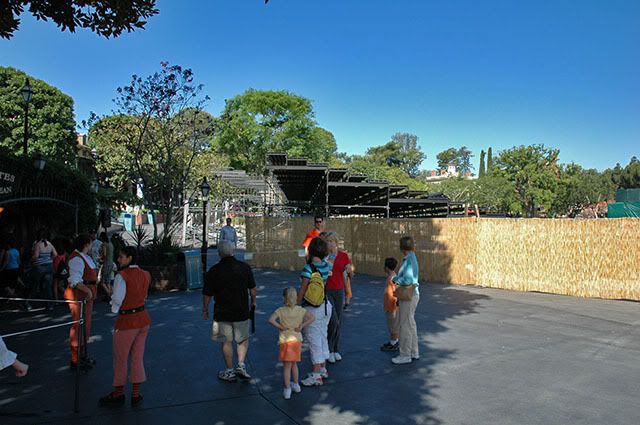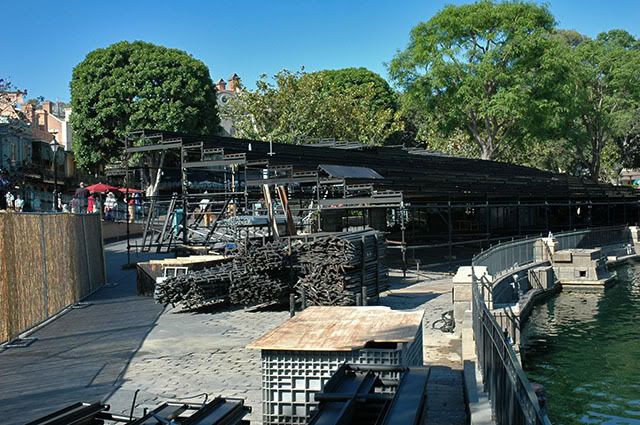 Which means you can't walk straight across to Splash from the entrance of Pirates. You have to backtrack and go UP across the bridge. :bang: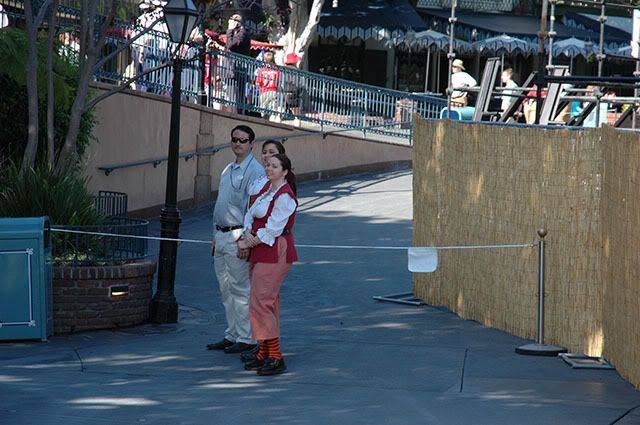 Looking back across the ROA, you can see what was behind the lattices they have installed to close off the Columbia dock:
Tom Sawyer's Island was again bustling with activity in order to meet the big deadline:
Of course, THESE guys have their work cut out for them over the next several days...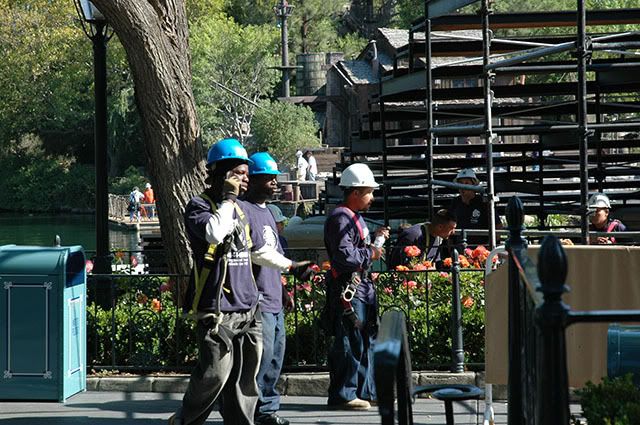 More shots of the closed off walkways and Bleechers. Can you say....GRIDLOCK?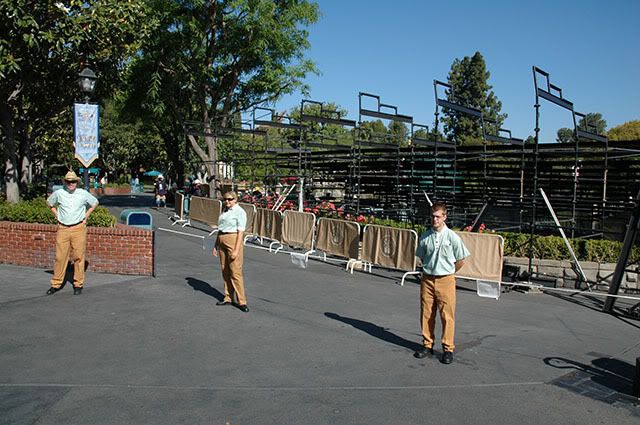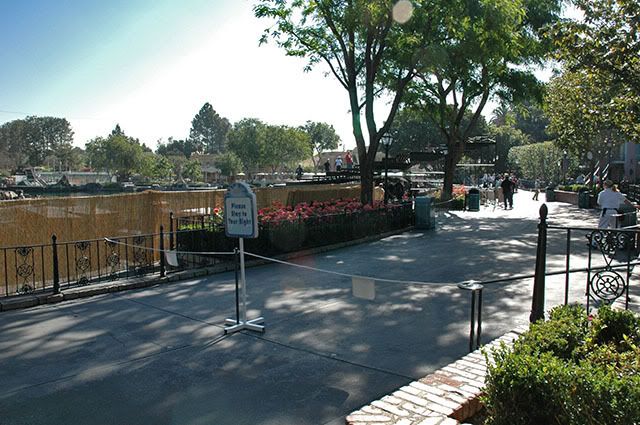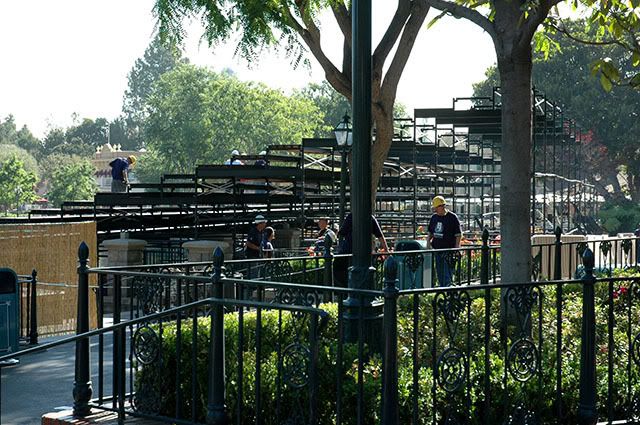 More to come....