EDIT: I just added more premier shots from today, 10/17...so check them out on the bottom of the thread if you get a chance.
Part I -
My curiosity got the better of me again today as I REALLY should have gone into work early, but...oh well. :bang: Back to Disneyland!
As mentioned in another thread, there is new signage out in front of the ticket booths: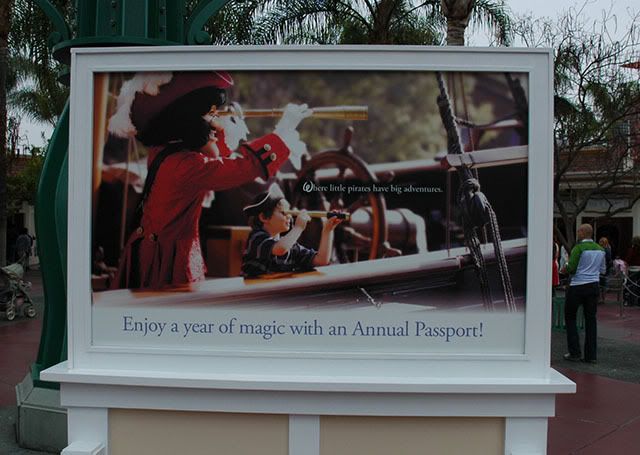 It was gray, cool, and dreary this morning, and we actually had some drizzle begin to come down on Mainstreet: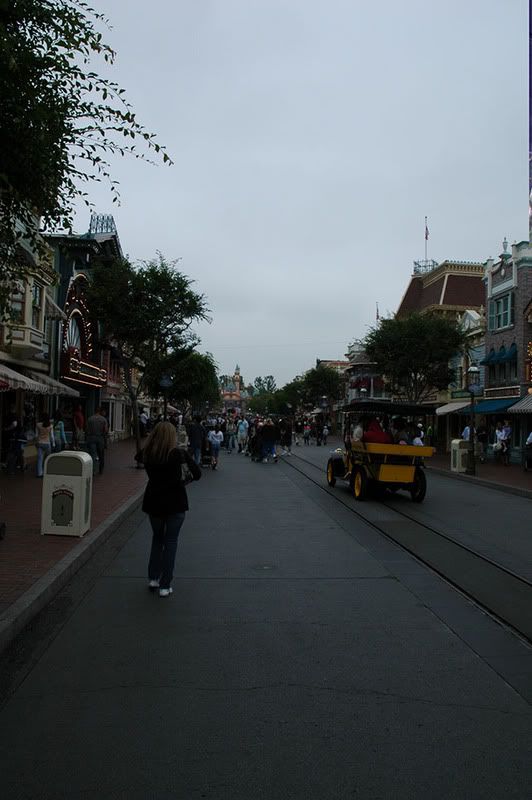 Did I mention that Splash is officially open now? :clap:
The dock seems to be very busy as they rush to get the premiere set up in time: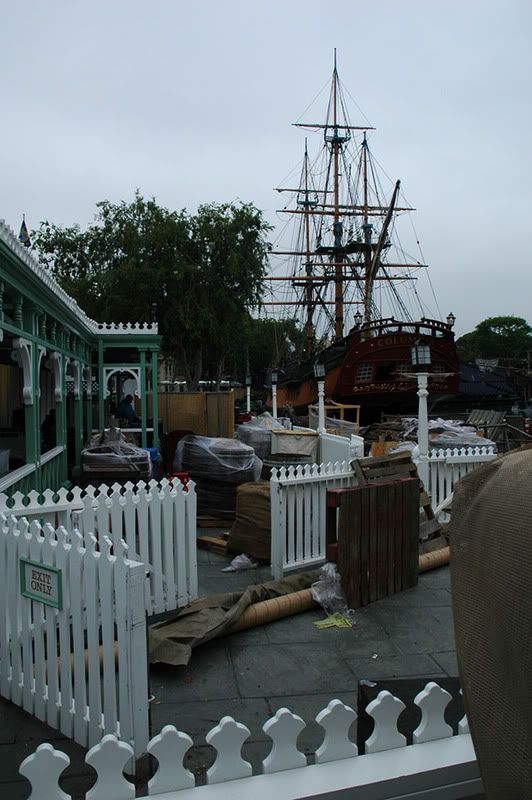 The staging for this year's premiere looks like it's going to be awesome. I can't wait to see Darkbeer's...(.or whoever is going).... shots of the finished set at night with the lights and stars out on the Island: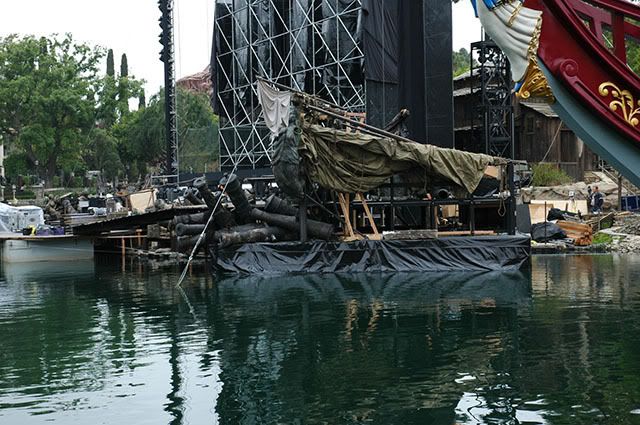 The Columbia has been moved back around in front of the dock: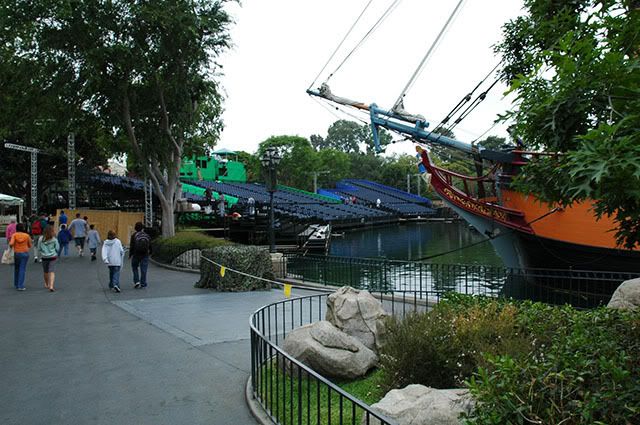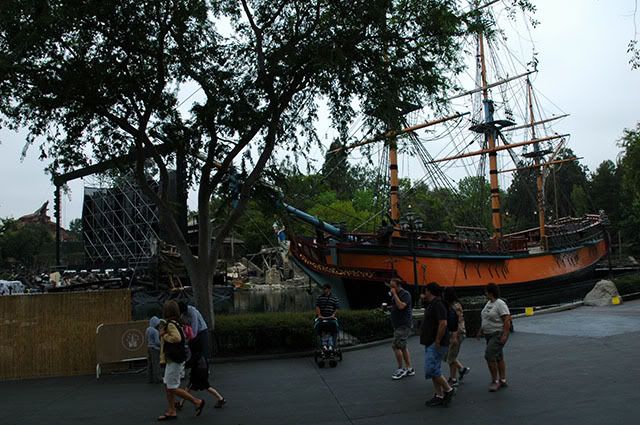 Here are the stairs that many lucky and famous feet will be walking on this Saturday: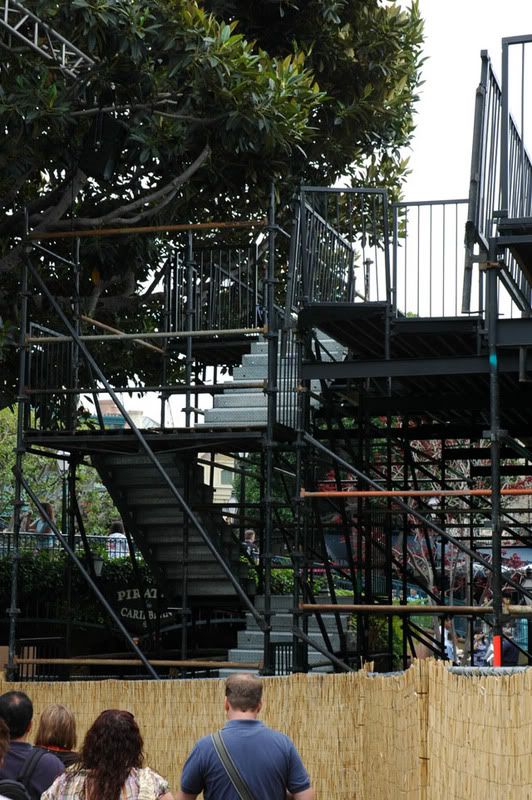 The view from behind...
The new Pirates Lair sign at the dock...
More set up...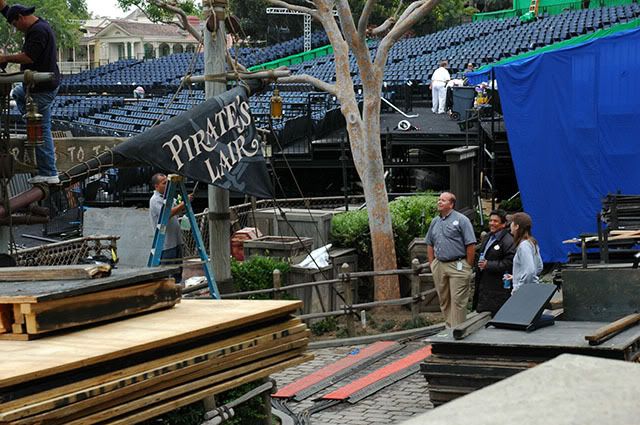 The Mark Twain has been cleverly camouflaged. Why...you would hardly know it was there!
Interesting that they never fixed the broken piece on one of the floats...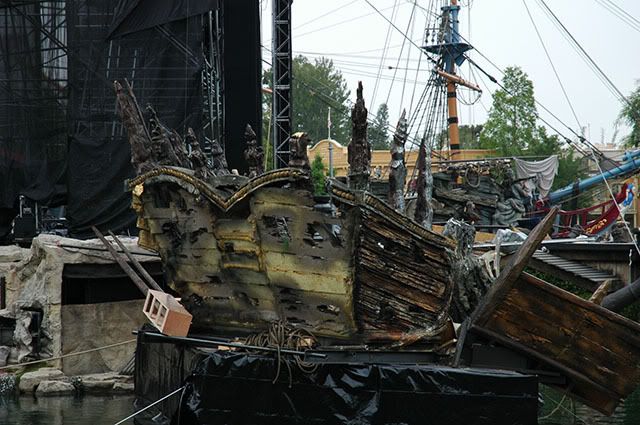 Maybe they'll get to it later this week.
This looks like one of the bridges Al was talking about...
(More to come...I have to run and teach my class!)