With MasterGracey busy with school, I decided to head down to the Park today to check things out a bit and saw that quite a few things had changed in 2 days. So here's my attempt at an apprentices photo update. :wave:
Pirates Invade the West Side
Guess what's flying on top of our new mast??!!
and a more generic version on top of the rafts now too!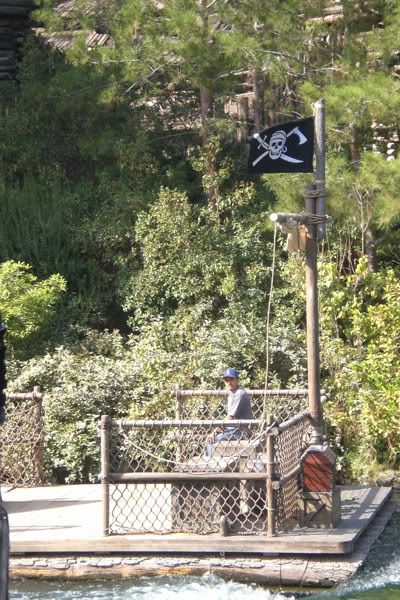 Progress continues as time is ticking away until the premier this weekend...
They are getting the bridge built from the island to the bleachers for the stars to cross...
There are cannons EVERYWHERE on the island and lots of props that look like a ton of old shipwrecks.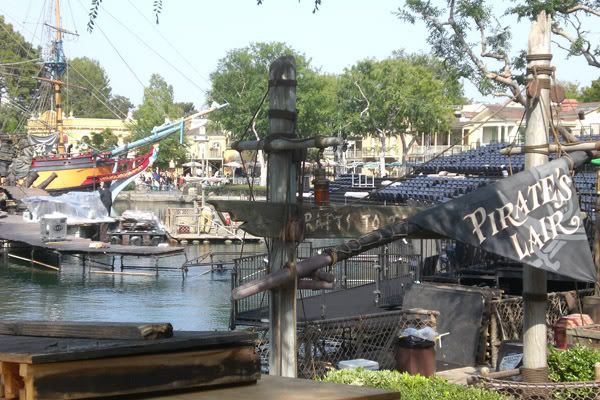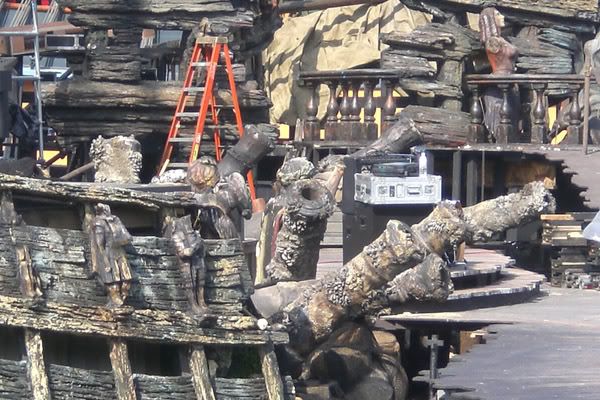 They have opened the barrier into Smugglers Cove and now the new shipwreck is now in water!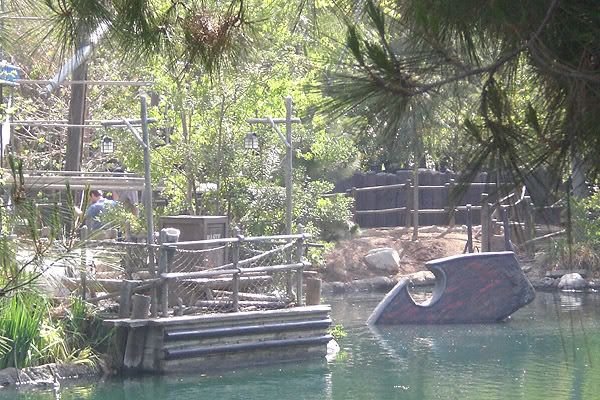 The bleachers have gotten out of control in NOS. They are now about to enter the River Belle Terrace! The path to the POTC line is so narrow that maybe a double wide stroller could fit through... MAYBE! There seem to be more bleachers than last year.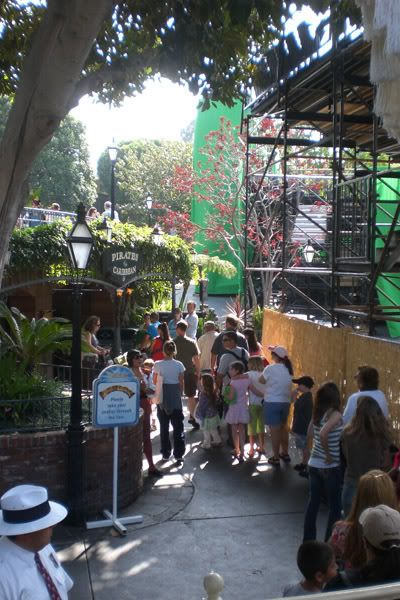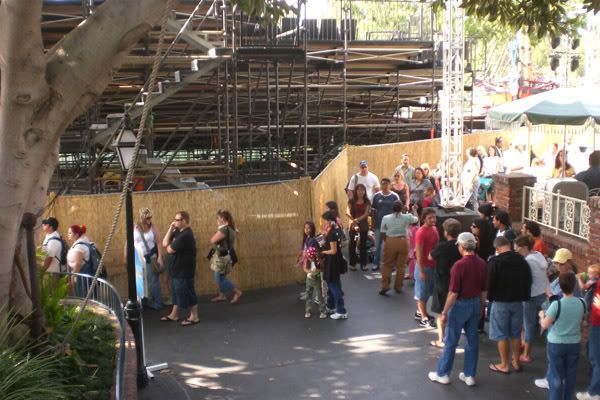 You can barely see the Mark Twain now that they have covered the back end in camo netting!!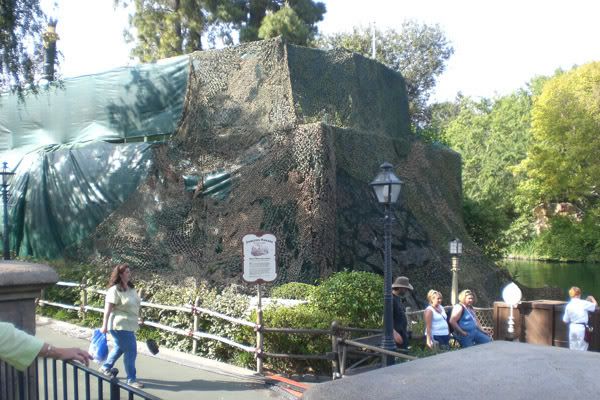 A walk by the old Mine Train tunnel shows that the tarps are down and there is water back in the pond. The water is clear enough to see the cement and rocks at the bottom of the pond. I wonder if that was all just about cleaning the water?! Did anyone notice that they removed a tree that was planted right in front of the tunnel and now it is much easier to see into?!?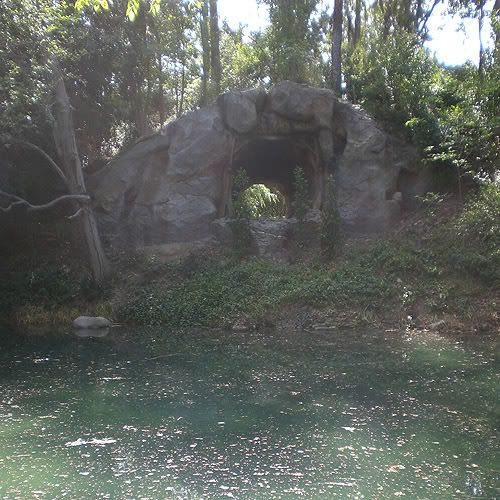 Some barriers were out around the lagoon but for what reason?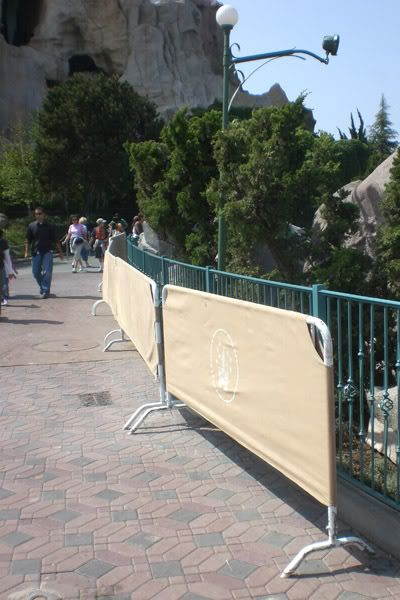 Some divers were there today. Looked like they were having fun while working!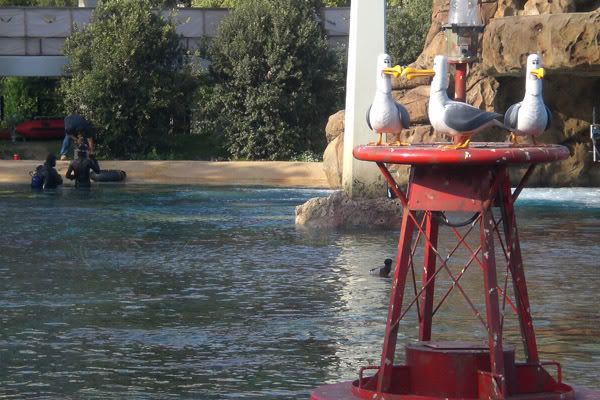 And of course the subs!!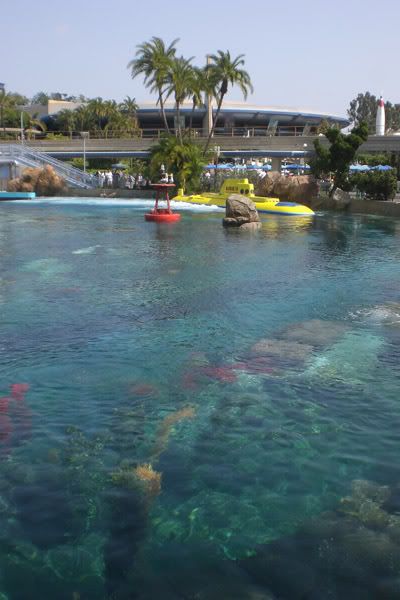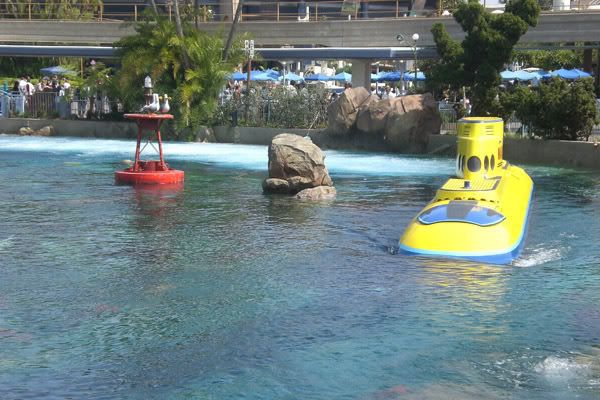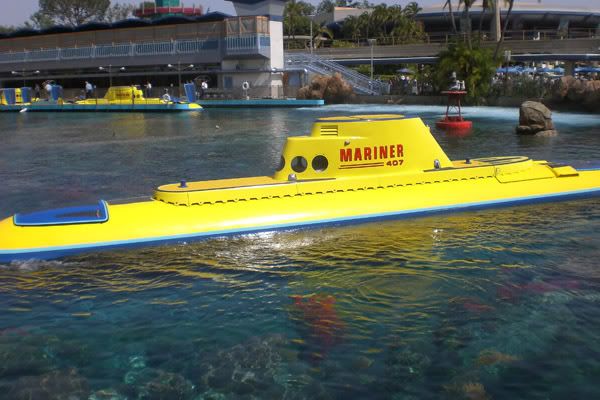 While leaving the Park I noticed that the tarps were down around the Disney Showcase building
and Main Street was as busy as could be due to DCA just closing! Yuck!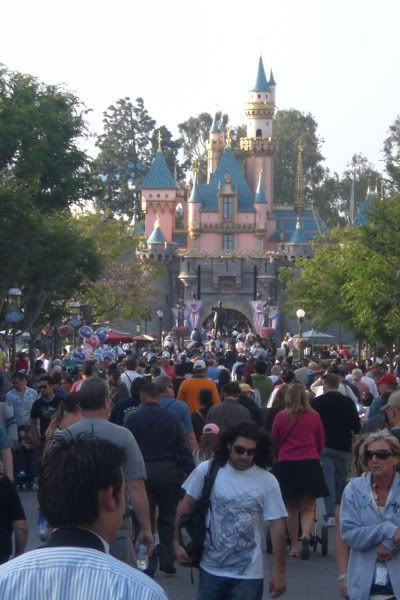 All in all, it was a good day at Disneyland. I can't wait to go back!