As I was looking at Disneyland on Google Earth I said.."Self,...I think Mysterious Island from Tokyo Disney Sea would be great right over in this section of land..."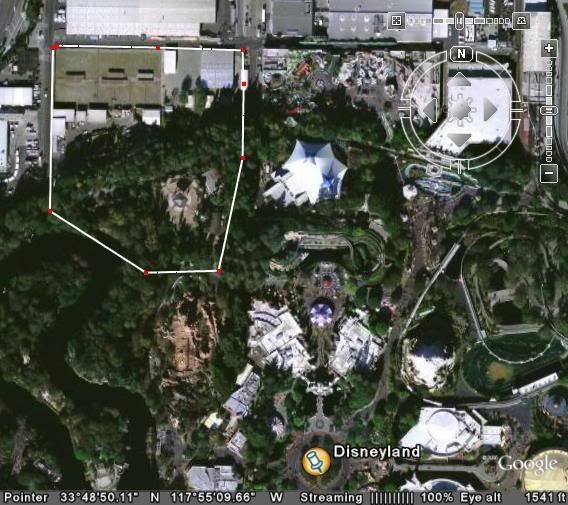 Now, I know that's backstage area, but hey! It's Disneyland...They can squeeze anything together!
It seems like they have enough space to make it work..that would include Mt. Prometheus, lagoon, and the 20,000 leagues under the sea attraction.
(The DL railroad could go thru the ride building like splash, or what I would like if the train ran along the lagoon.)
Here's a birds eye of Mysterious Island and it's surrounding area...(it's right in the middle)
Now the great thing about this land is that it's self contained in rock meaning you can't see anything outside that land once inside.
Another great aspect is the themeing as it would look great behind Thunder Mountain and along side the Rivers of America. It fits the theme(s) of all the surrounding lands and makes a great transition.
Here's a video of Mysterious Island....Thoughts?!?!?
[youtube]http://www.youtube.com/watch?v=Mwbz50pbQao[/youtube]