Well, after my final day at Irvine Valley College on Thursday, I decided to let myself loose at Disneyland today!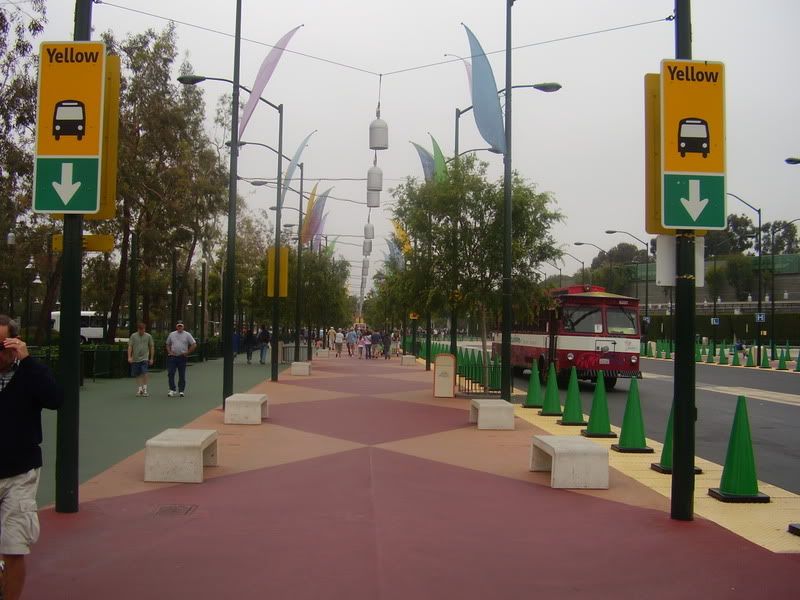 As I walked in, I noticed that the plaque says it all!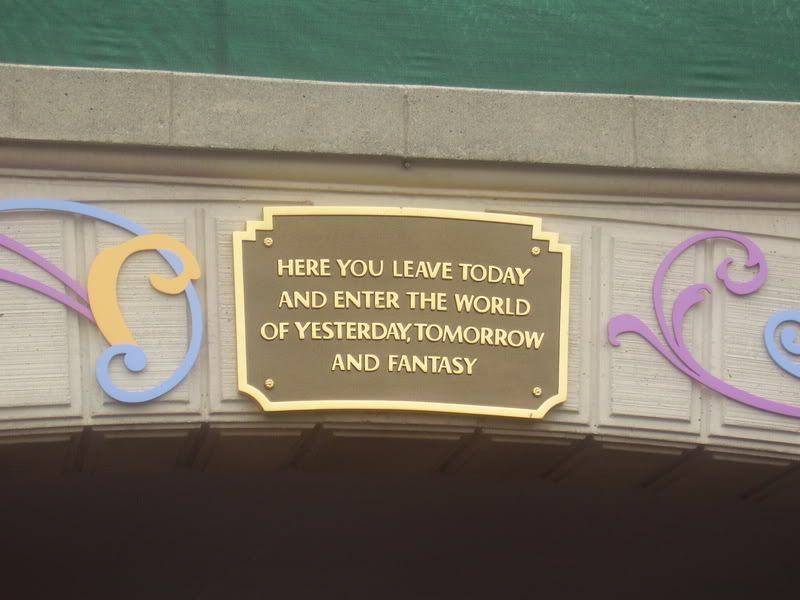 I decided to head on over to Splash Mountain since it has just reopened, and I noticed the shops on Adventureland had not yet opened.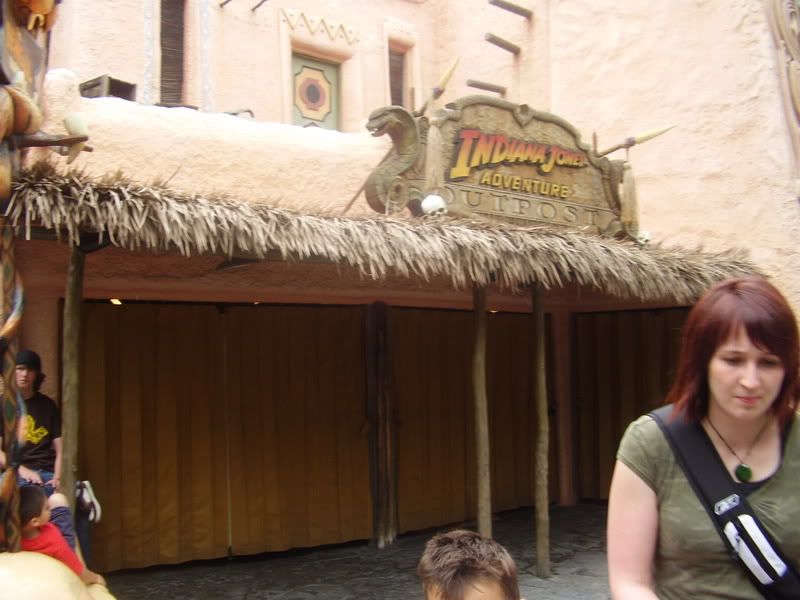 While walking, I noticed the final preperations being made for the Pirates premiere.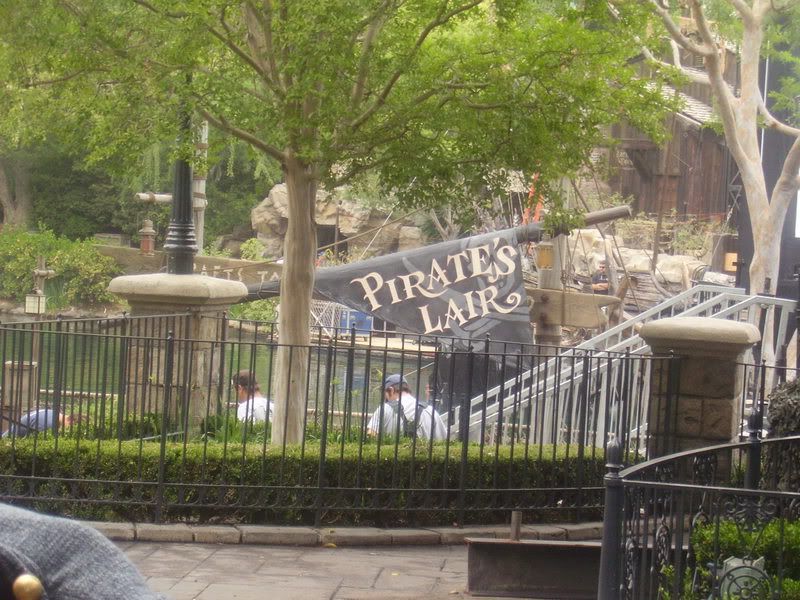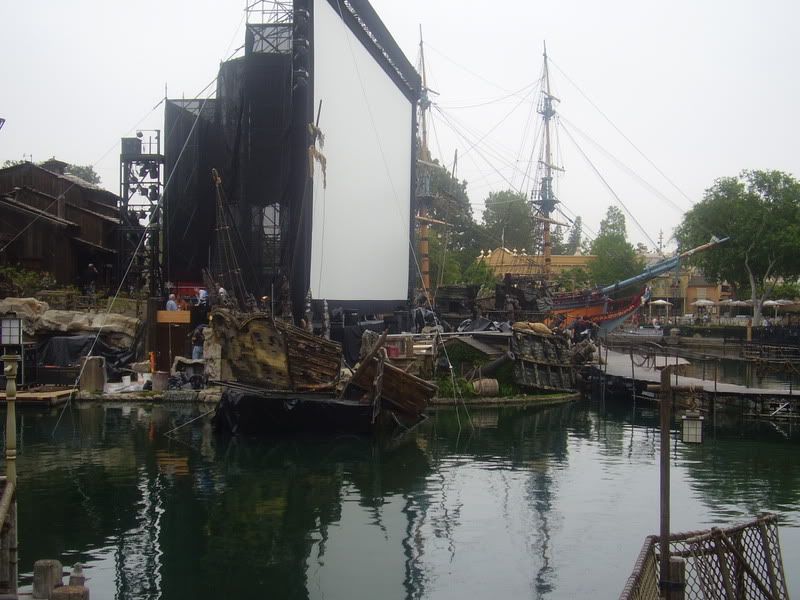 SPLASH MOUNTAIN IS BACK!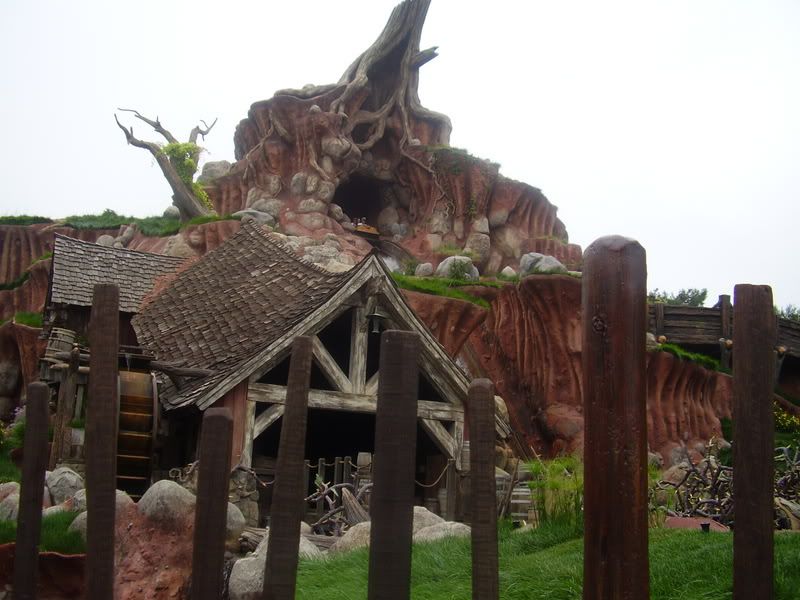 A pic from inside...
And the wait was just 10 minutes! After a ride on Splash, it was already past 11:00, and I decided to head on over to DCA to catch a ride on California Screamin'....but it wasn't operating. However, I noticed some progress on the Midway Mania construction.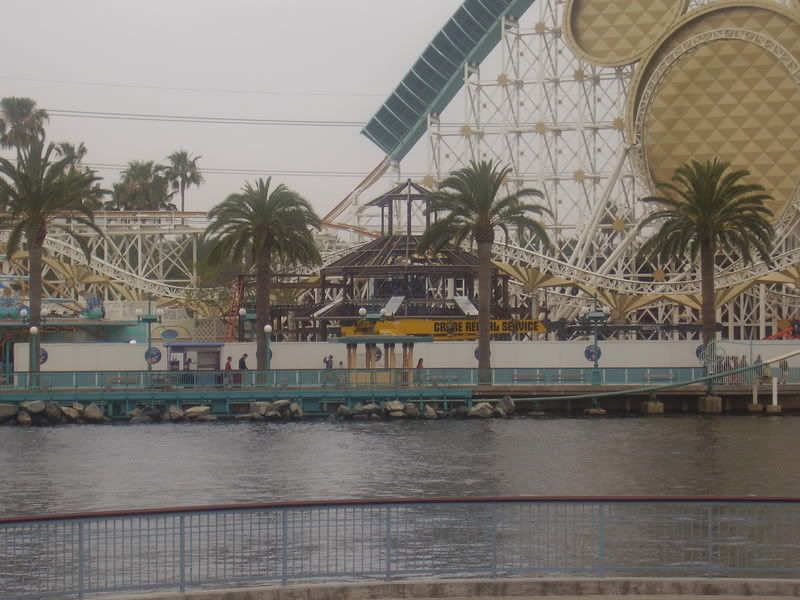 I decided to have lunch over at Pizza Owm Mow Mow, and ordered thier pasta.
After lunch, I headed back towards to Disneyland when I noticed the High School Musical Pep Rally coming by!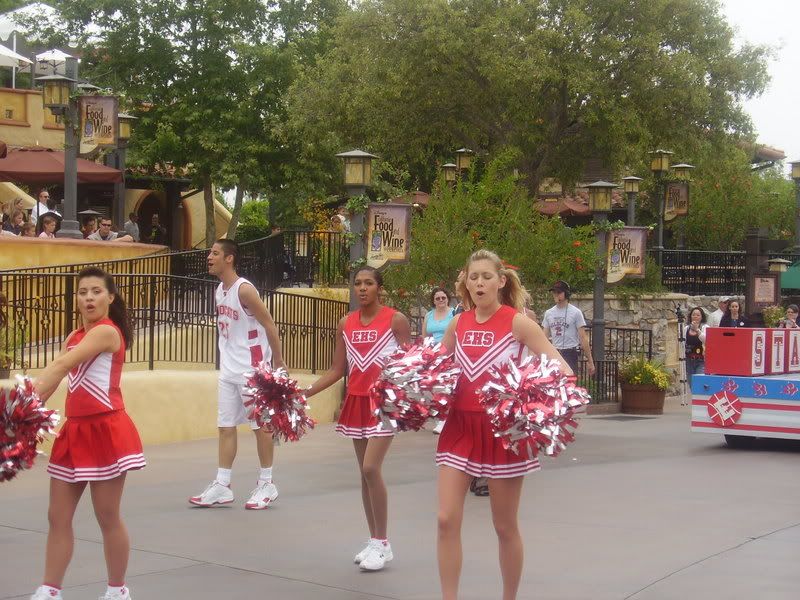 Coming back to Disneyland, I noticed Mary and Bert greeting guests near City Hall.
I decided to head on over to the Submarine Voyage, and have a look at it!
Only 25 more days, Micechatters..
Until that 2 hour wait..
"MINE!" "MINE!" "MINE!"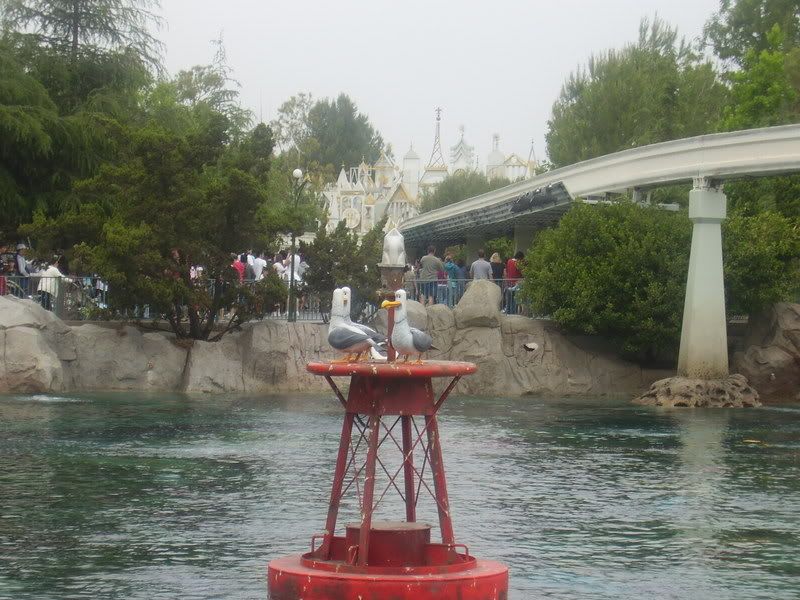 "OH, WILL YOU JUST SHUT UPPPP!!!??? YOU"RE RATS WITH WINGS!"
More to come..