Captured great photos of the subs and some problems that Imagineering was working on.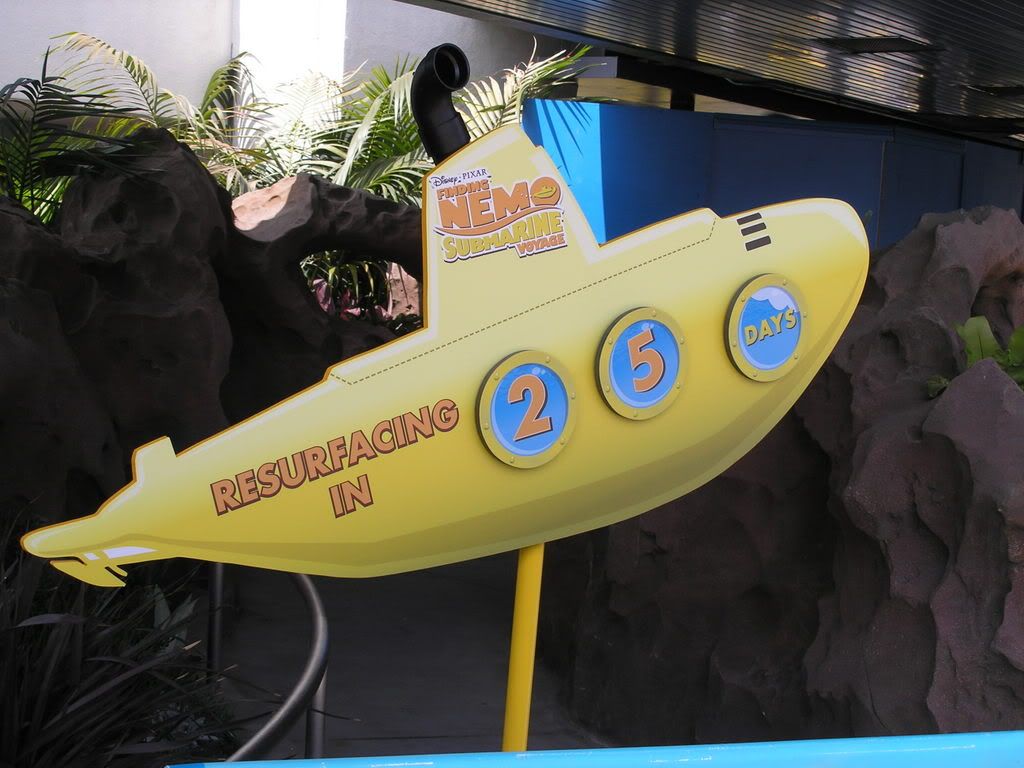 First my afternoon pictures of the subs:
I tried to get that classic shot of the Monorail and the subs, but I was not in the right place. Here I missed the sub.
Here the Monorail has moved out of frame. Oh well...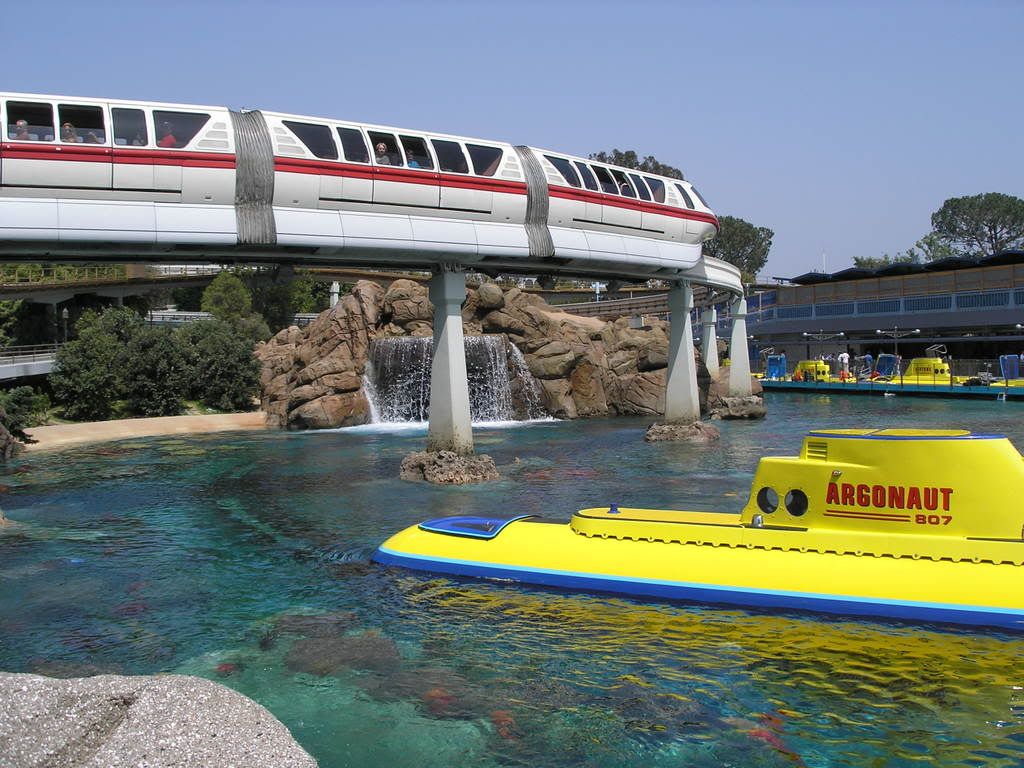 The falls were working today.
A lot of activity on the boarding station.
I think this is Tony Baxter!
I came by the subs and saw that one sub was stopped and divers were all over the lagoon. There was a sub just stopped and some work was being done: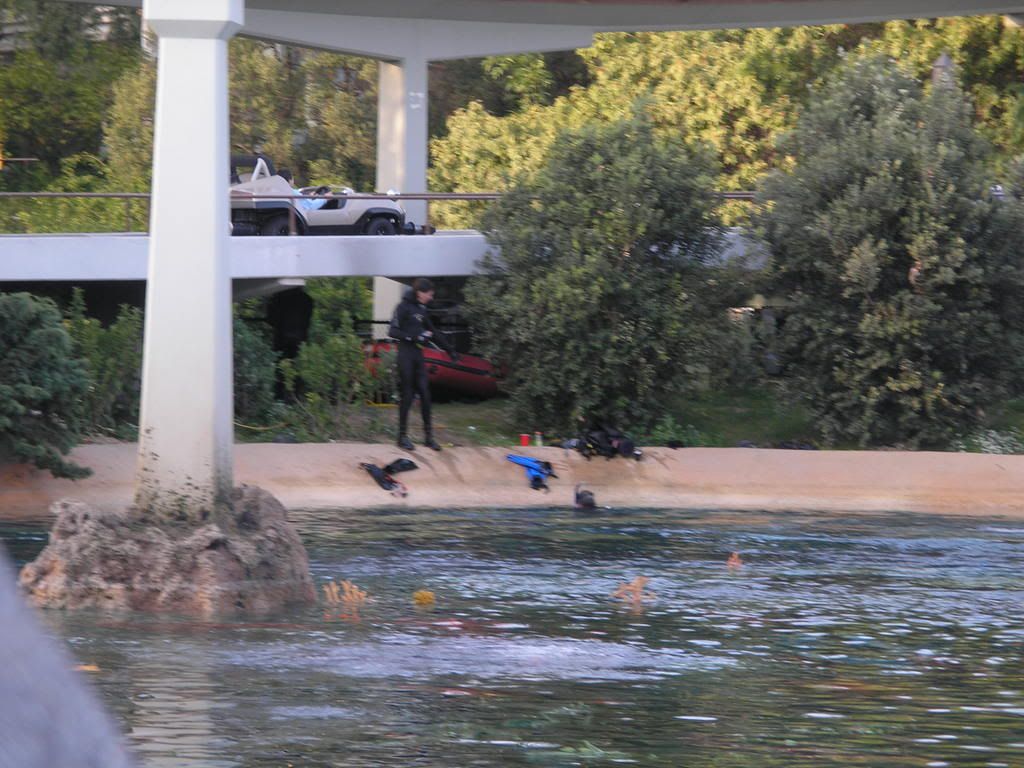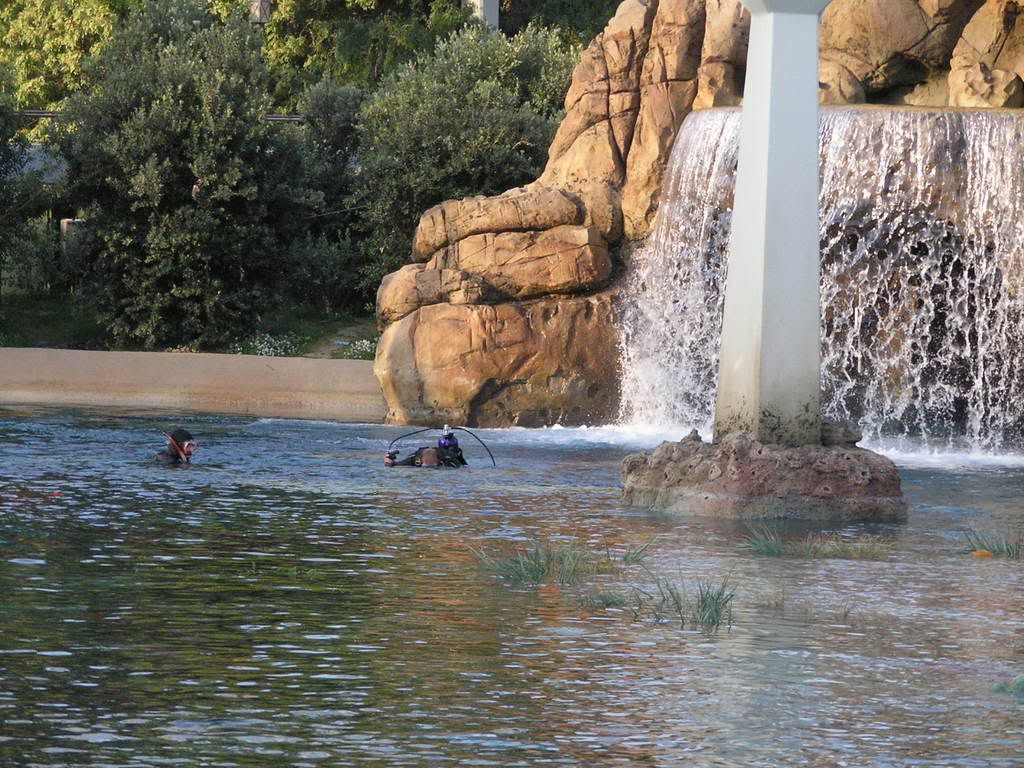 Suddenly a diver reaches down and starts pulling out the brightly colored seaweed!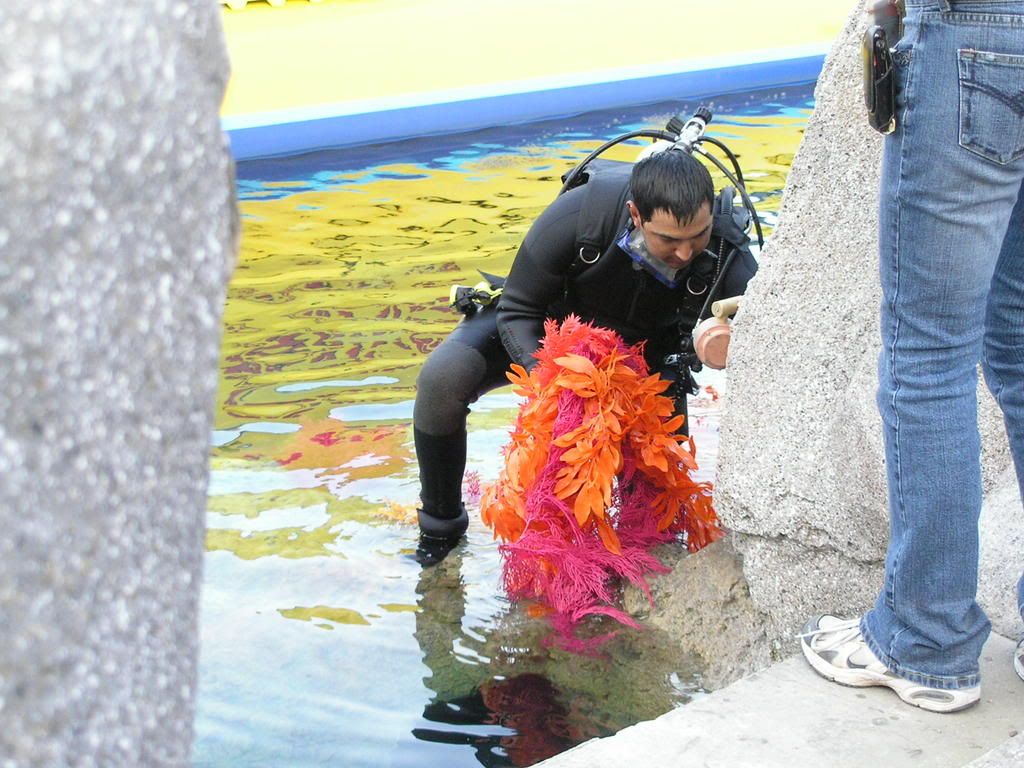 This woman then picks this all up and hightails it out of there! (What people will do for souvenirs!
)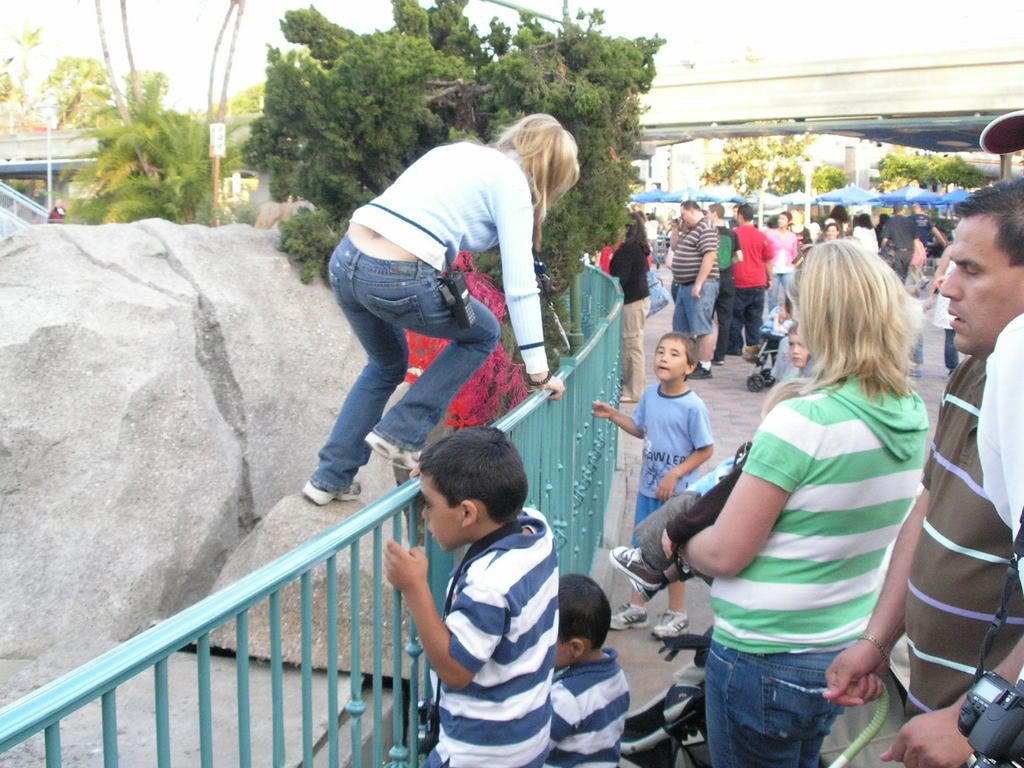 I was told that this man who helpped her was the art director on this project. (But I cannot confirm that!)
What I hear is that they are working on a problem. Apparently, someone had just seen Darla's hair just get pulled out of the water. But I missed that.
Apparently this was the part that was the problem!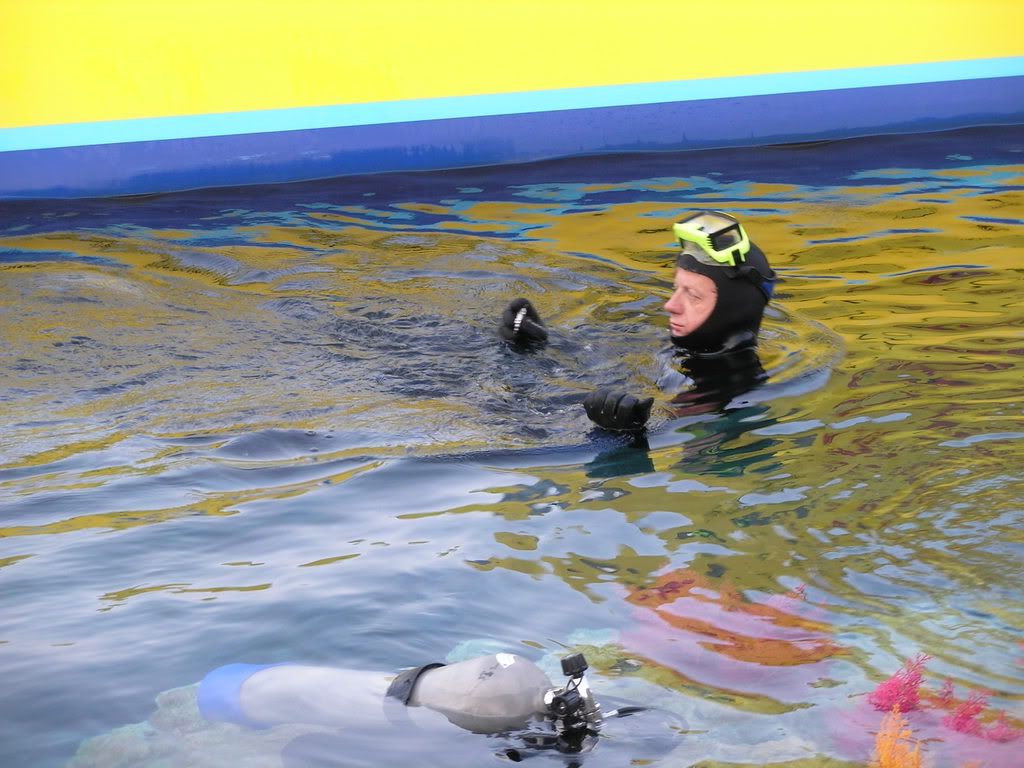 I hear the guy in the sub say to rip the head off if the diver cannot fix it! I thought that it would be funny to see a floating child head in the lagoon. I don't many kids would want to ride the subs if they saw that!
MORE TO COME ON THIS MYSTERY!