I'm sure we will have tons of these, but I thought I would make my own contribution.
We checked into the Paradise Pier hotel at about 3:30 pm on Friday. This was the view from our room:
After wandering around, we went and saw Shrek 3 and then chilled out in the concierge lounge and had a fantastic dinner (to a college student anyway):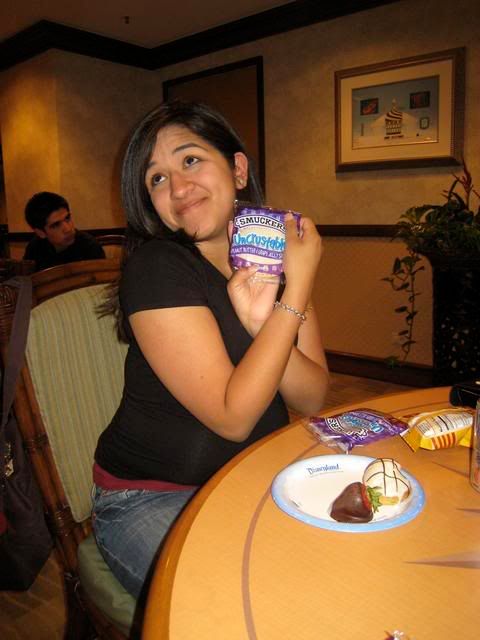 I didn't sleep simply because I couldn't. We got in line at about 2:15. This was the line at about 4:30-5ish.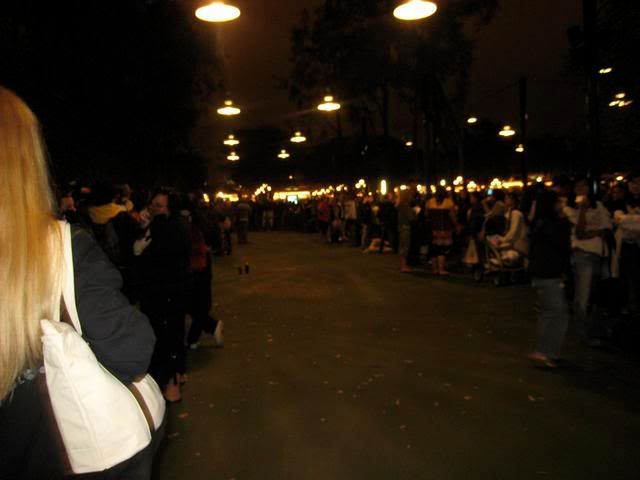 Our spot to get into the park: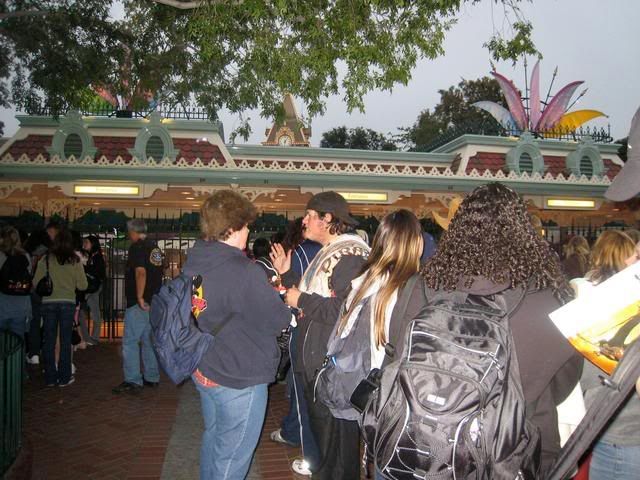 Our view from our lovely 4ft by 3 ft curb: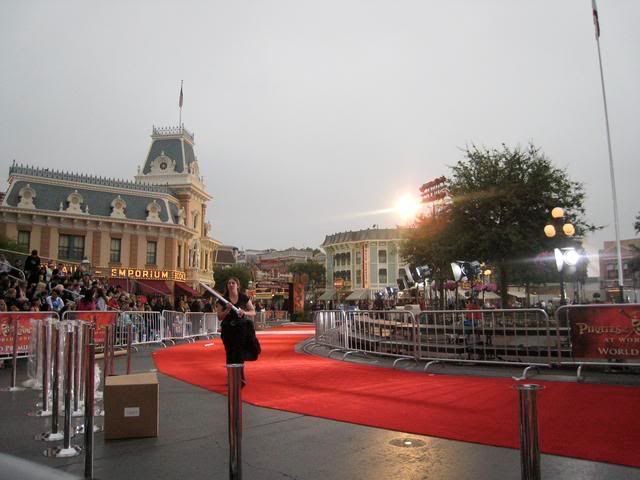 Premiere Set-Up:
These actually weren't taken by me. A cast member who was really awesome would take a few cameras at a time and take pictures for us because we couldn't get up and leave.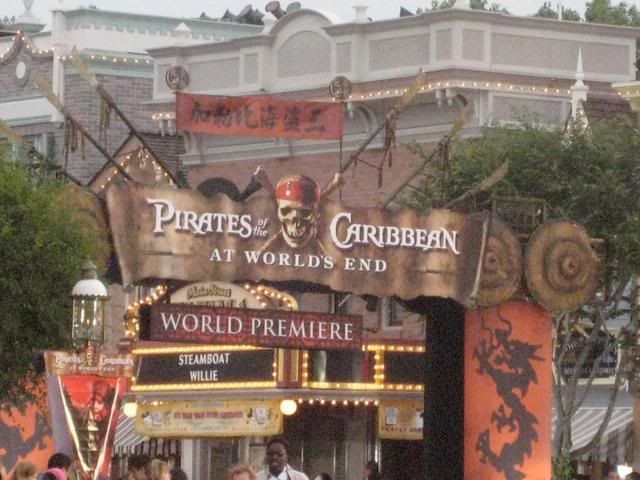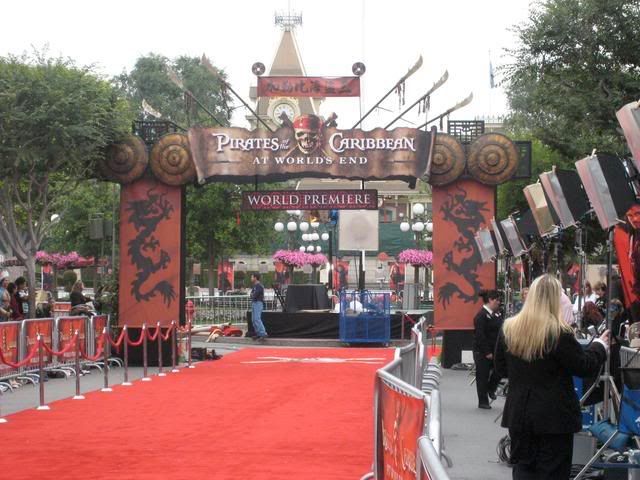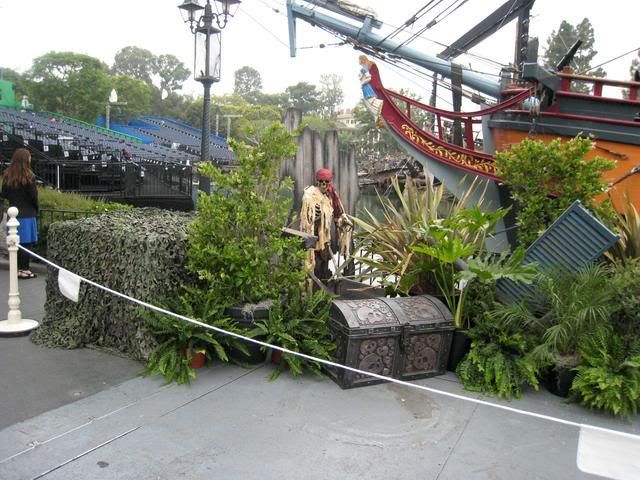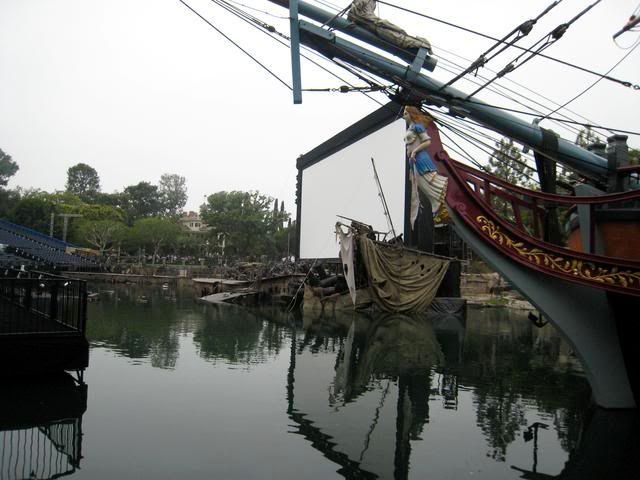 Entertainment: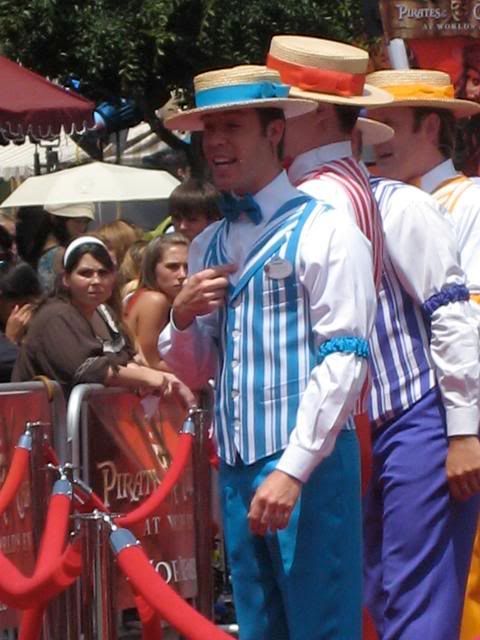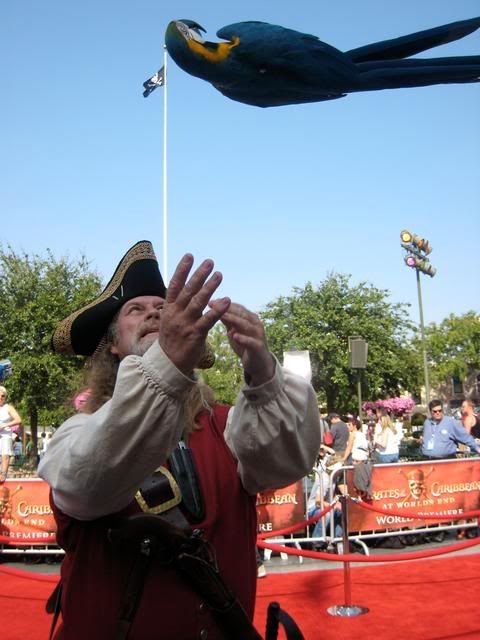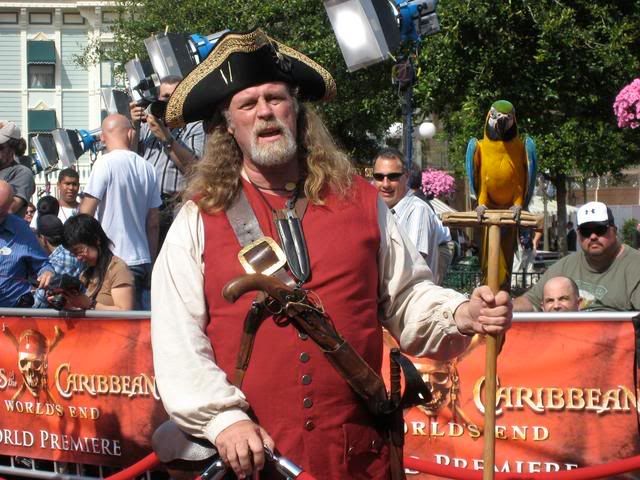 Next up...the premiere!