So a few hours ago I set off to the park to get some shots of the Sub Lagoon at Night now that the walls are down and the park closes before sunset on the weekdays.
23 more days until the official opening [14 days until I get to ride!]
The Loading Area looks so peaceful...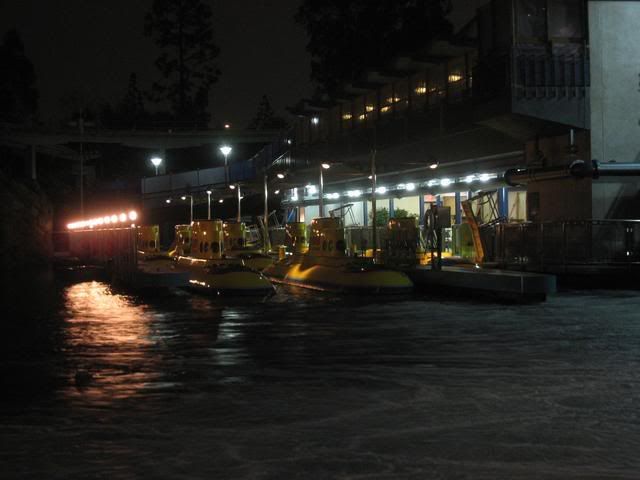 The Seagulls are thankfully not on yet (Although I wish people would stop imitating their 'Mine! Mine!' chant when they pass by).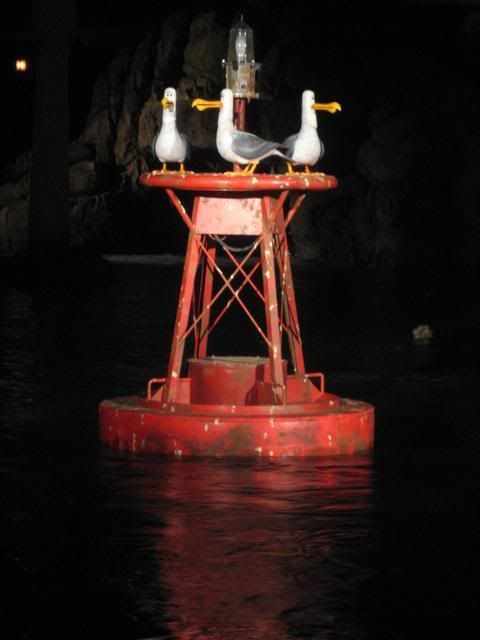 The Colors looks so pretty from this side of the Lagoon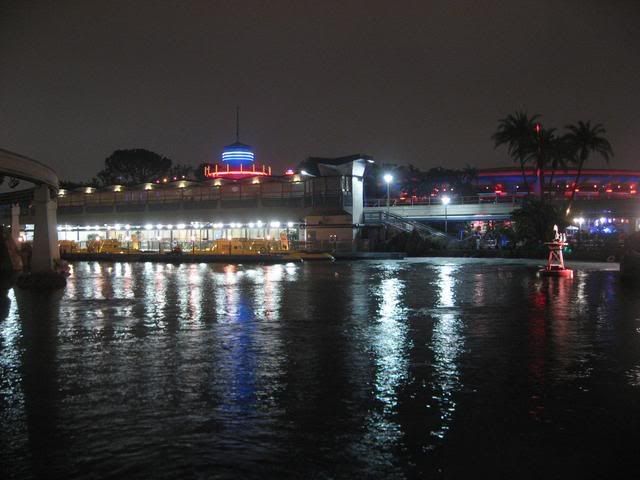 It's also a good vantage point to see inside the show building (Notice the blue lights)
The mysterious Exit Only sign...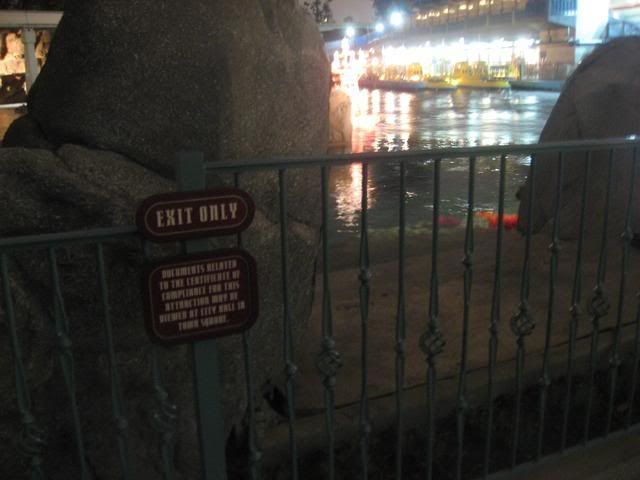 Although it does seem like a pseudo-plausable exit...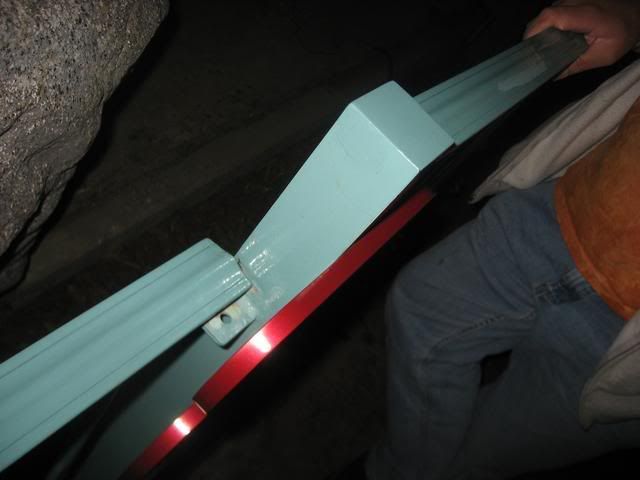 A duck decided to make his bed in the middle of the Lagoon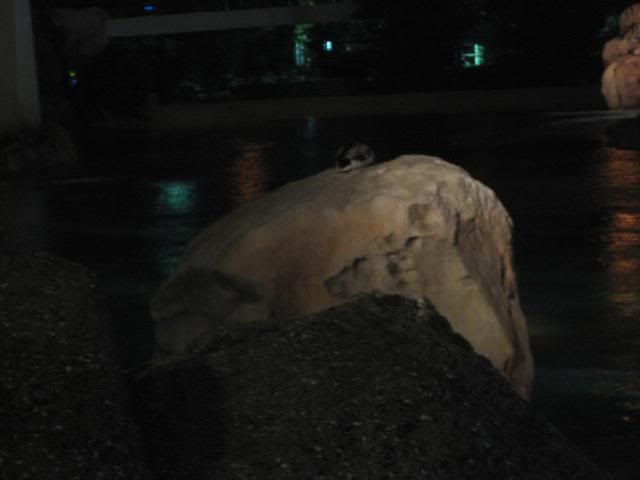 I think I see a ghost on top of the Tomorrowland Terrace!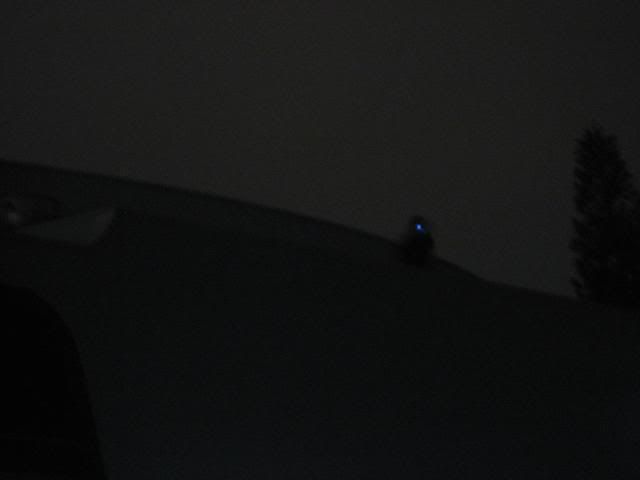 The elusive Darla bobs her head in the Lagoon
Apparently they're still having trouble with her as she's tied to this tree.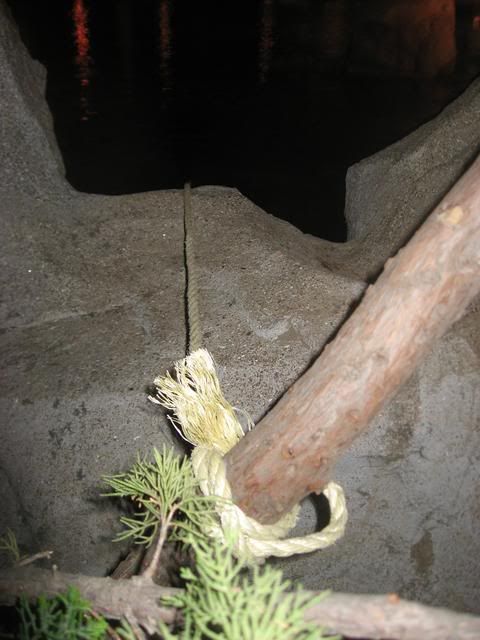 Here's my video of Darla moving to the beat of her own drum
[googlevideo]
http://video.google.com/videoplay?do...54779166860720
[/googlevideo]
Before heading out, I caught "Remember, Dreams Come True" from the side of the Matterhorn. I really needed the inspiration as I have to face a huge obstacle tomorrow. I made a wish and will do as dreamers do...
Tinkerbell prepares for her descent!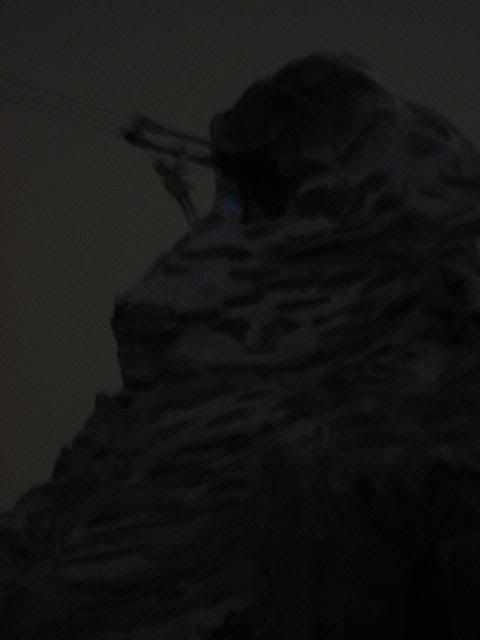 I LOVE the Pirates sequence and the cannonball shots from the Matterhorn... which is where I got these beauties: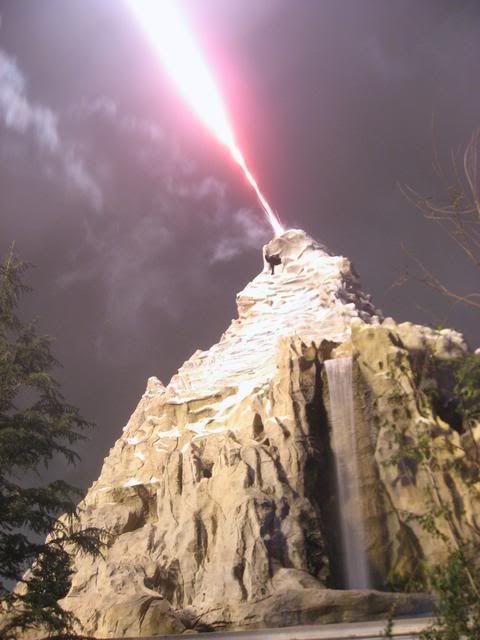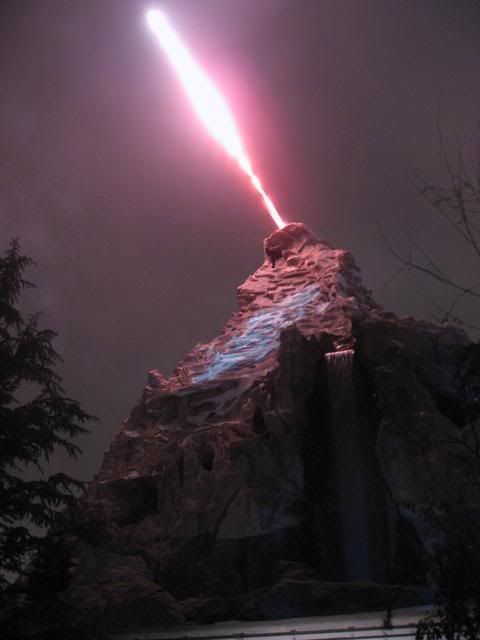 From here we were able to see the pinwheel go up...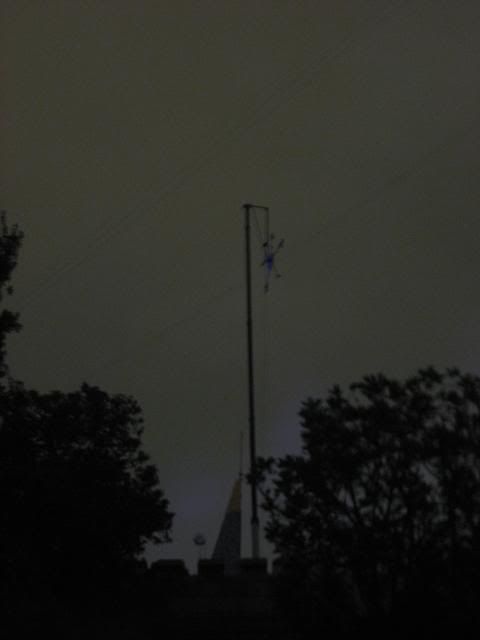 And go off! (The wind was pretty strong)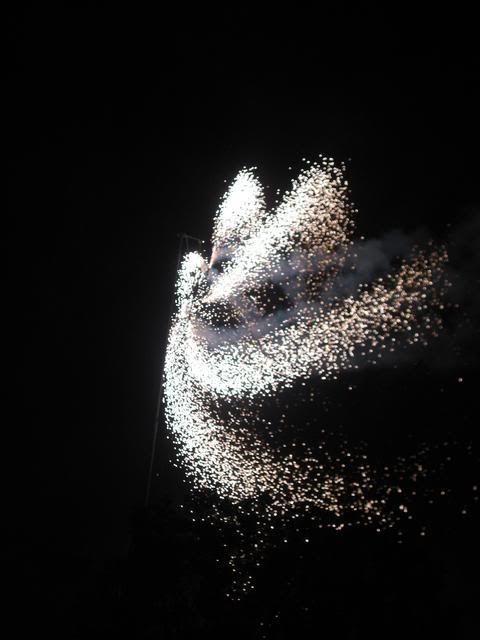 I stopped by the Sub Lagoon as I made my way out through the Monorail.
Darla was still chillin' with her baggie in hand. (Is that a blue fish in the baggie?)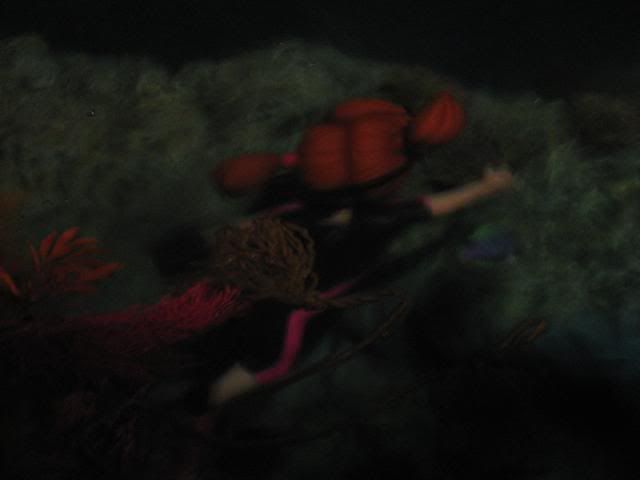 We can only hope this number remains true...
The sign shines brightly in Tomorrowland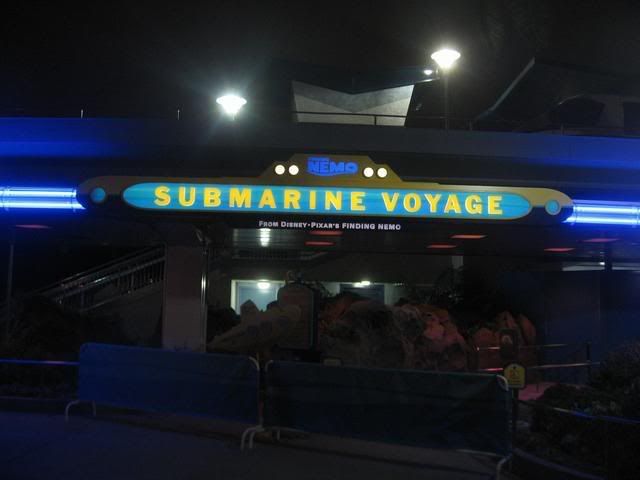 The lights in the back of the show building are on as well.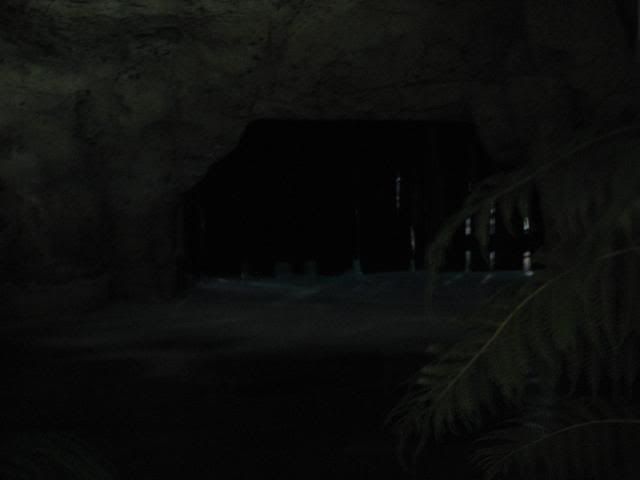 The loading dock looks lonely yet ready for operation!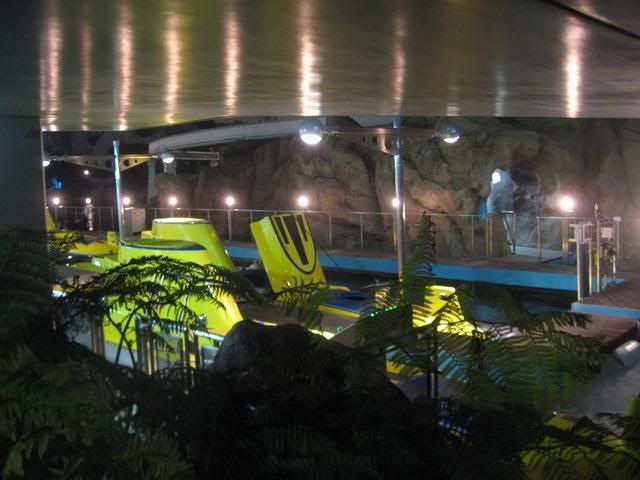 I really needed that shot of relaxation and Inspiration... Hopefully this short report imparts that sentiment to everyone who reads it.
^_^