It's about time I get some pictures up. Here is my Red Carpet report!
Some of these photos are clickable, and will send you to my flickr page with larger versions, if you're interested.
Just scroll your mouse over and look for your cursor to change!
AVAST!
PIRATES OF THE CARIBBEAN: AT WORLD'S END
WORLD PREMIERE!
The last time I was on Resort property this late/early was July 17th. Except then, I was already camping out. This time, 4am meant arriving at the Mickey and Friends Parking Structure.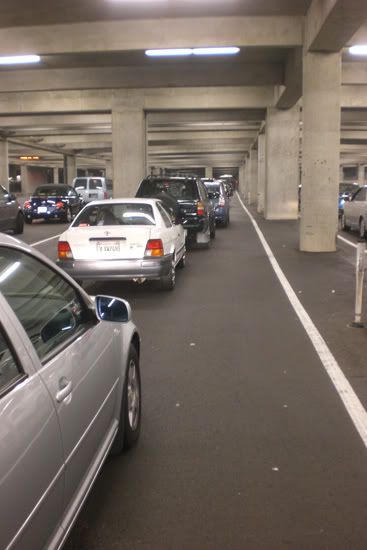 After meeting with Sadako who pulled up right behind us in line at the structure, peoplemover1 waited in line at the car, and I hopped out, got my stuff from the back and headed out on foot to Harbor Point.
The Pinocchio lot around 4 am: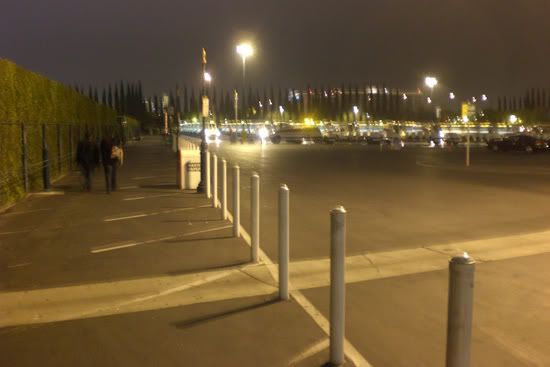 The line at Harbor Point was big. I was reminded camping out for July 17th, 2005. The line wasn't nearly as long, but the sight was very reminiscent of that experience.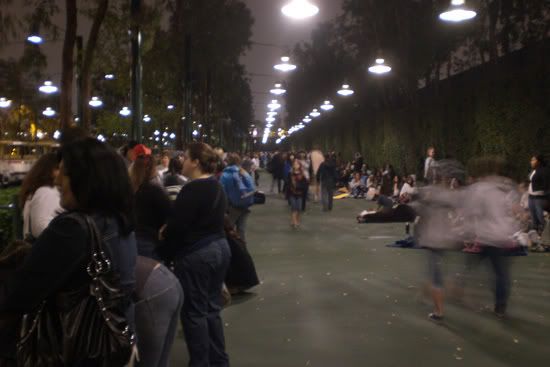 Once we were given the go ahead to go through security, the lines at the main gates began to grow before the park opened...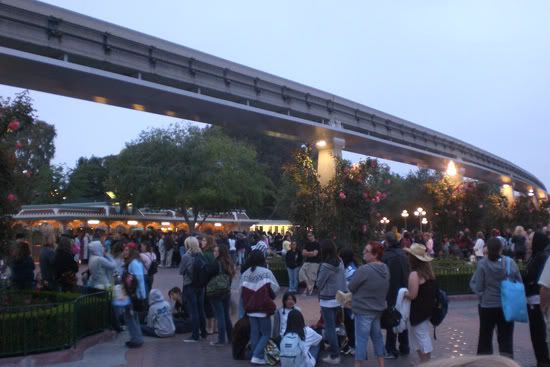 They reached DCA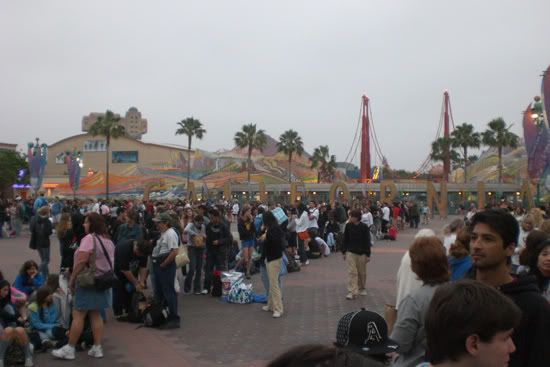 Inside the park... Bleachers, red carpet set up, all kinds of stuff...
The Opera House was the Media Center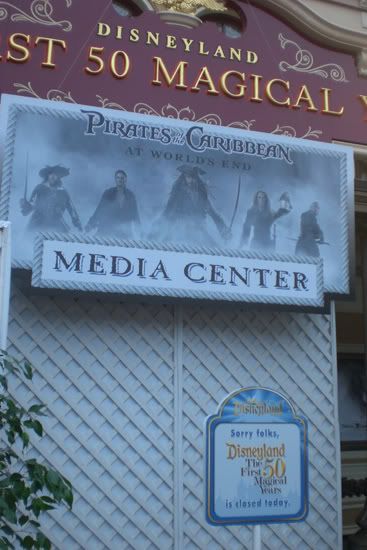 Premiere decorations!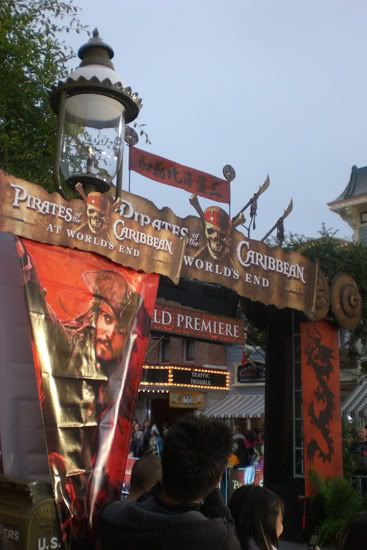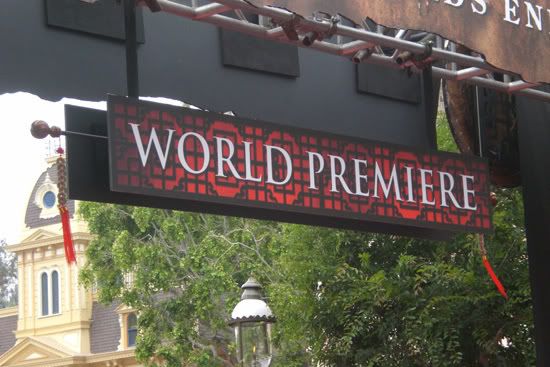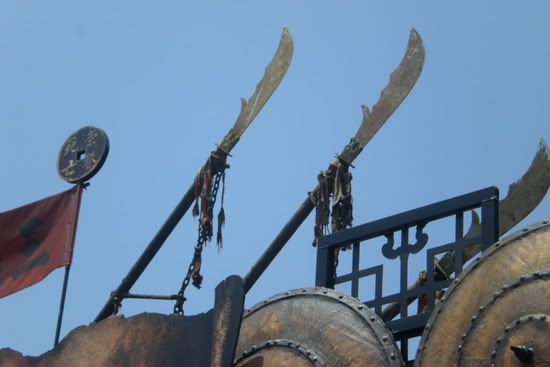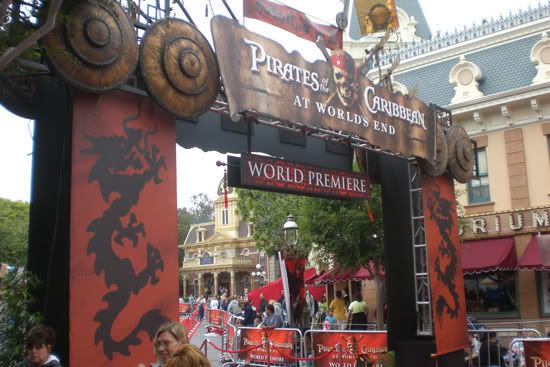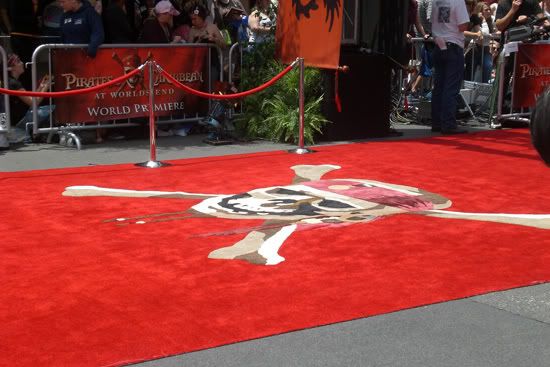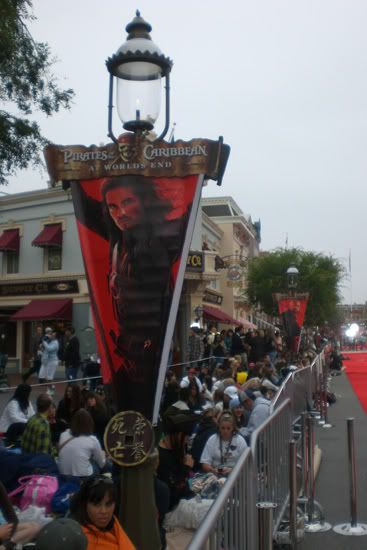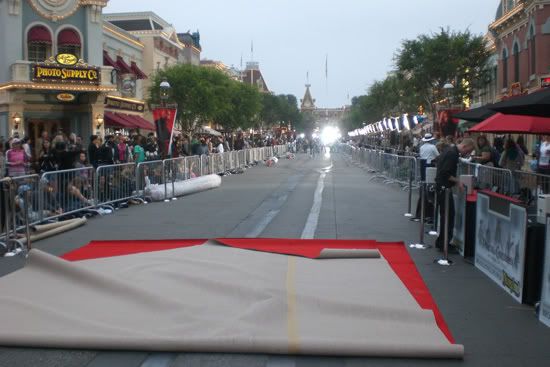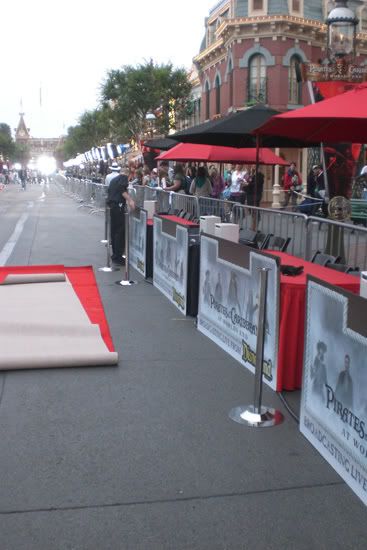 West Side attractions were all scheduled to close at 3pm.
]
Over in Frontierland, across from the Riverbelle Terrace, a Pirate photo-op was set up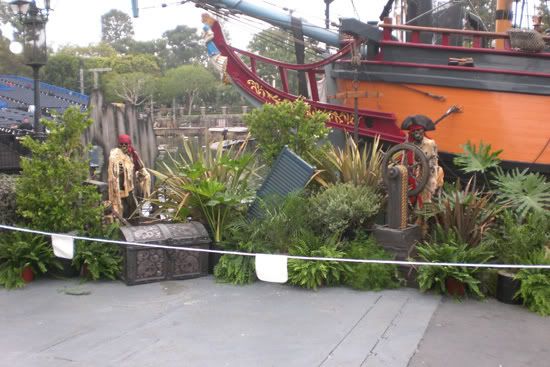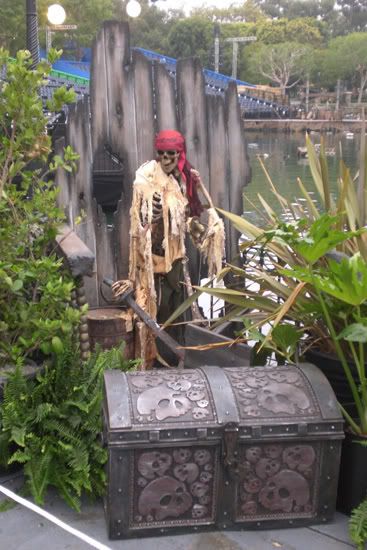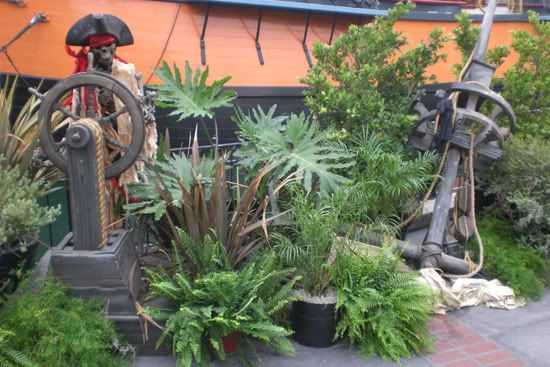 Premiere set-up: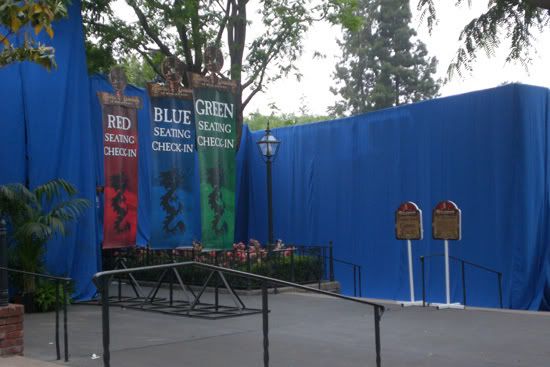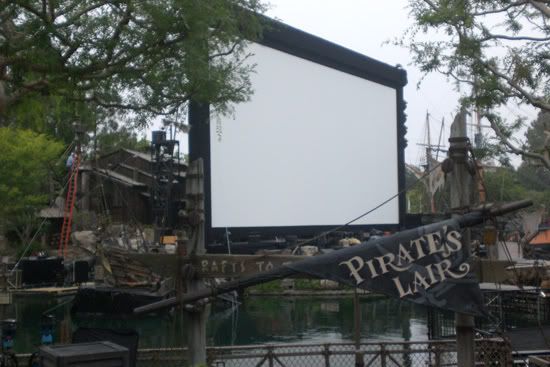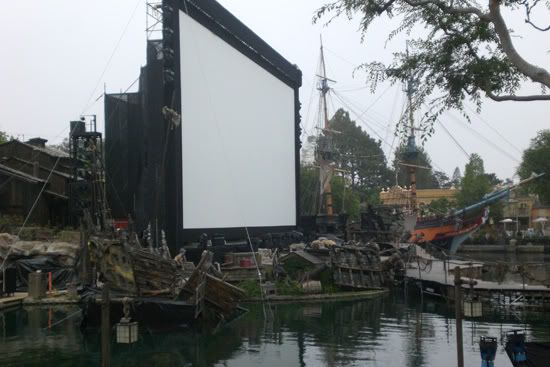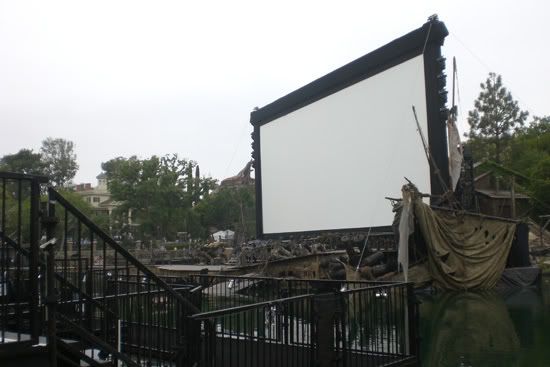 Nintendo DS had a set up in the courtyard by the Haunted Mansion: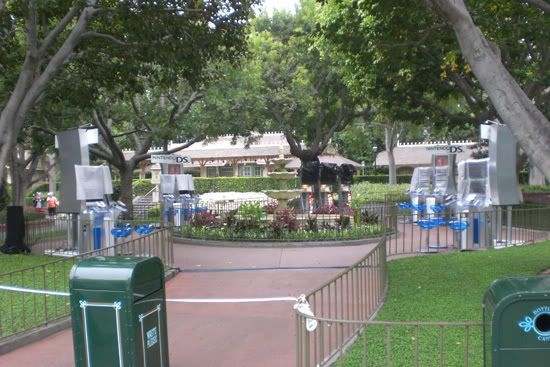 Frontierland was World's End for the day...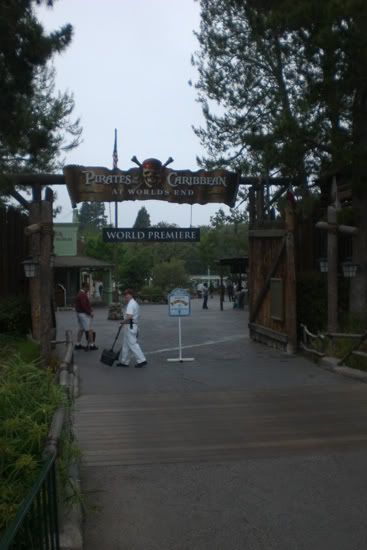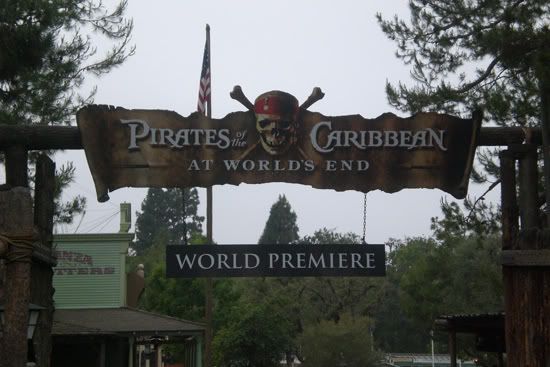 Back on Main Street...
Set-up continued...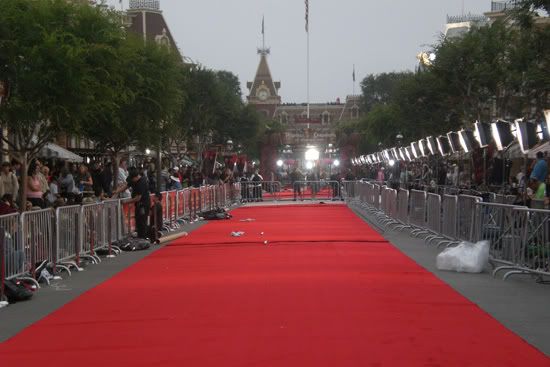 Crowds got heavy and eventually they opened backstage for regular guests to bypass the red carpet mania.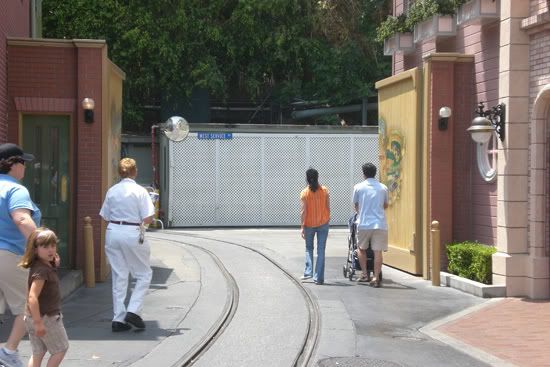 Over at the Sub Lagoon...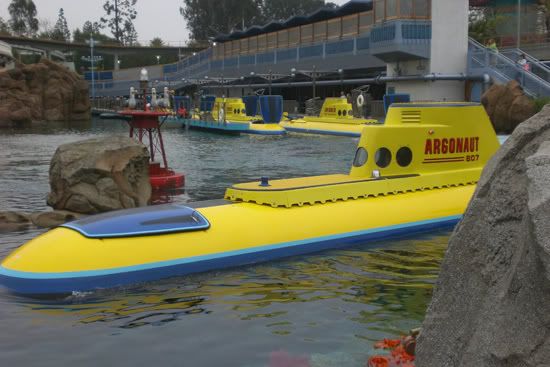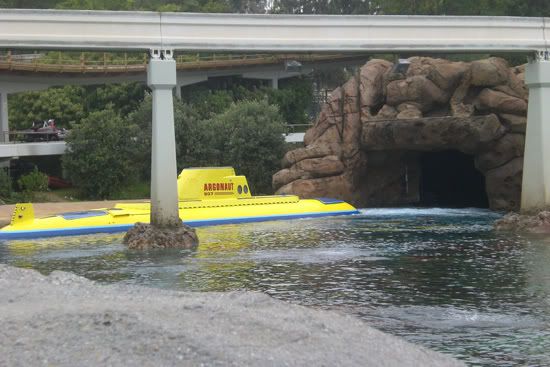 Darla can be seen in the water. She's holding a fish in a bag. She's crazy.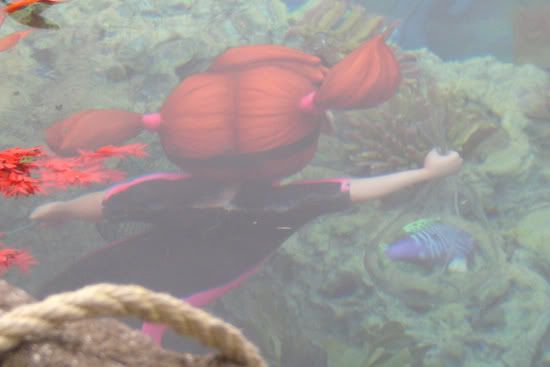 Her head moves, too. Video:
[youtube]http://www.youtube.com/watch?v=K-fsMGgN50s[/youtube]
On Main Street, the Penny Arcade is back in business with new floors: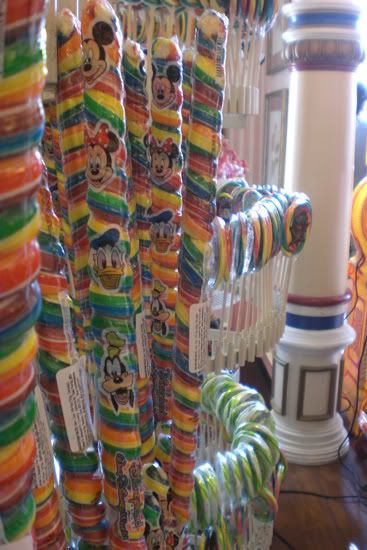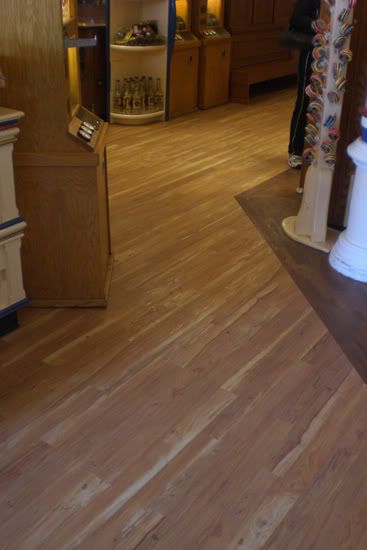 Back to the premiere ... A Johnny Depp look-a-like was walking around. People were even asking him for photos...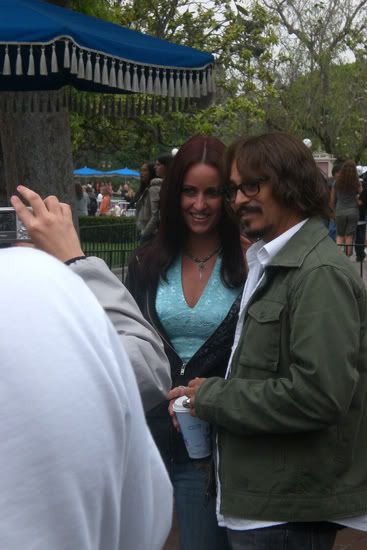 The Dapper Dans were getting attention from the media: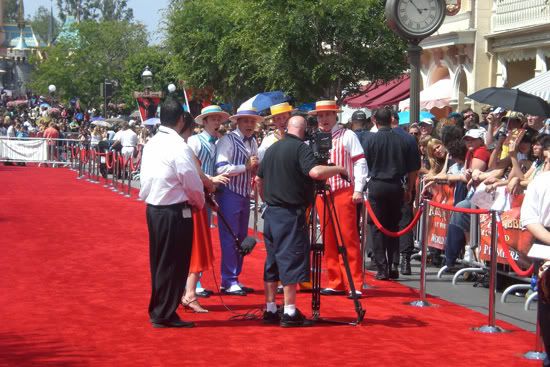 The hub was packed!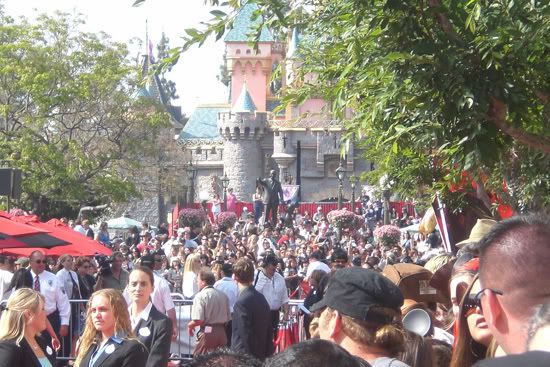 RED CARPET ARRIVALS
Finally, after a full day of waiting, some activity started happening...
first, Pirates came out to play with the crowds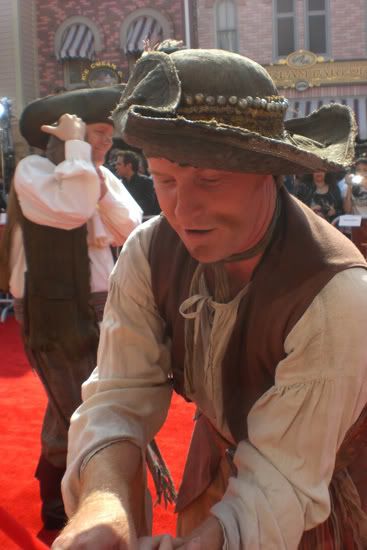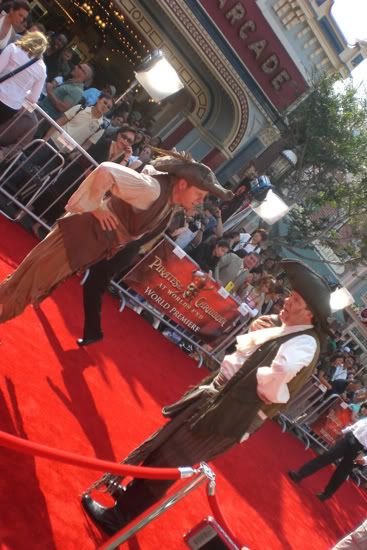 And they started throwing Pirate Mickey ear hats out to the crowd, resulting in chaos!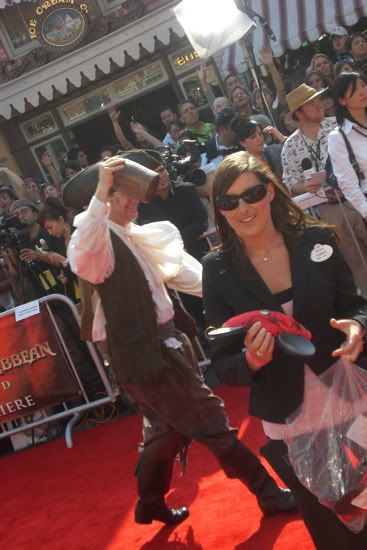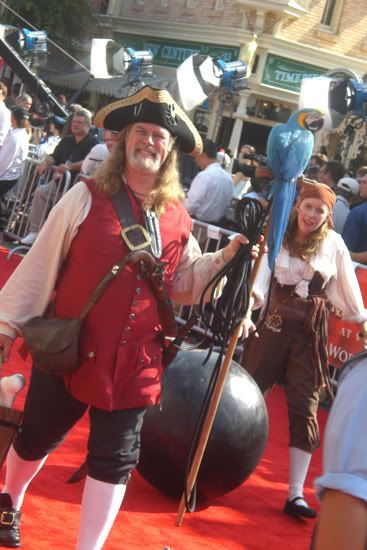 She was explaining why she had such a big... um... ball.
Playing a skull-toss game with the crowd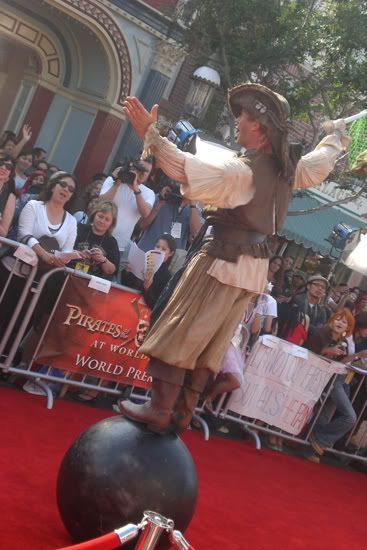 ..Dancing with the.. Pirates?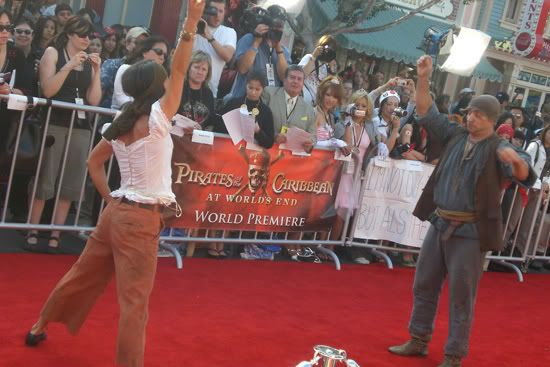 The Pirate regulars from New Orleans Square came out, too
He even recognized our group as the ones being from "the magical land of the Mice Chat" haha.
A balloon pirate ship!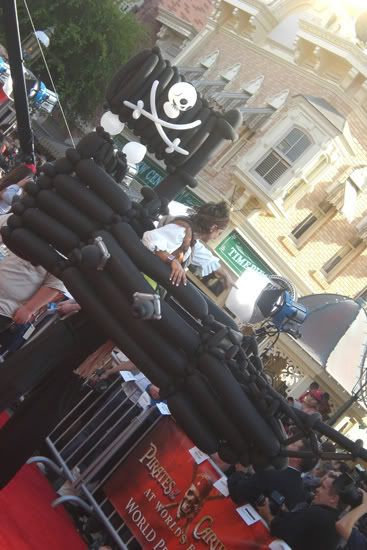 FINALLY!
Name that celebrity time!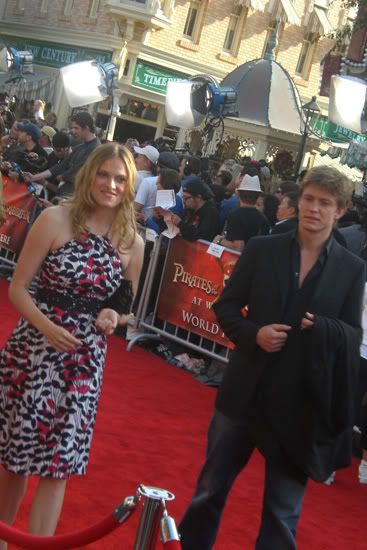 Hangin' with Mr. Cooper star:
Host of
The Bachelor
Dancing with the Stars' Len Goodman
Teri Hatcher walked by, but didn't stop to talk to any fans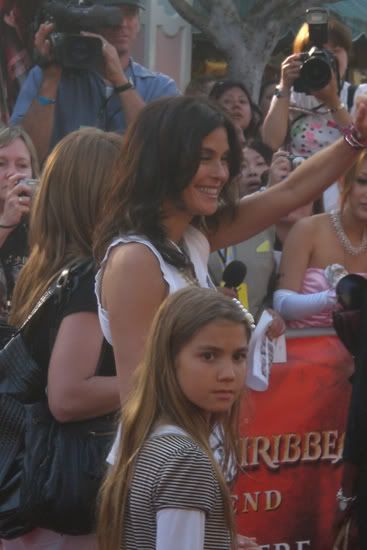 So did Keith Richards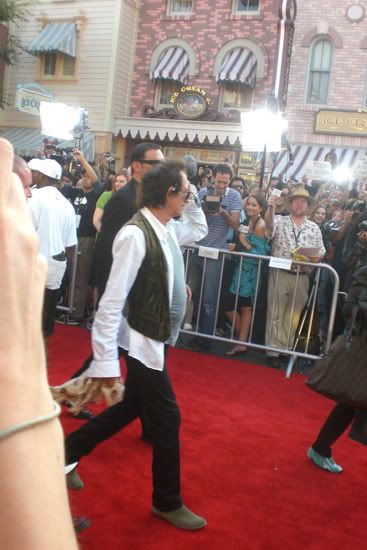 But Chad Michael Murray stopped to talk to the crowds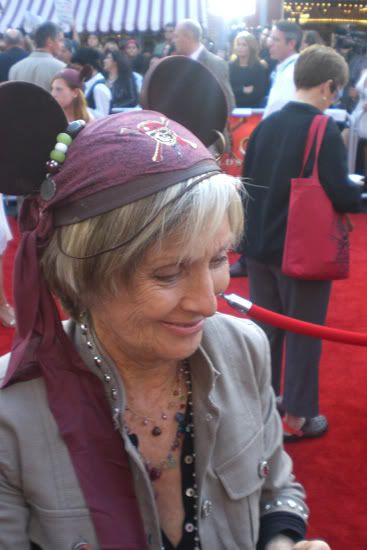 A look down the carpet towards the Castle - packed!: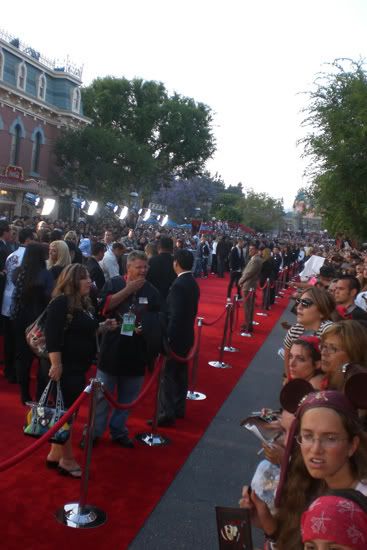 Ricardo Antonio Chavira from Desperate Housewives stopped to talk to fans
Disney Imagineering legend Tony Baxter came by after Sadako screamed for him. He was surprised people recognized him, let alone wanted to talk with him. He told us that they had taken a bunch of people on the Subs earlier. His giddyness and pride in the Subs is truly evident when he talks about them.
Naomi Harriss (Tia Dalma) stopped to sign some stuff: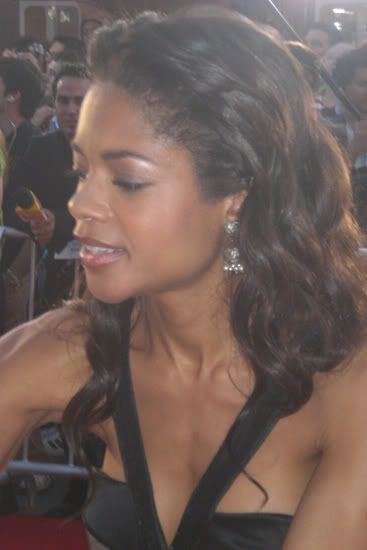 As did Jonathan Pryce (Governor Swann)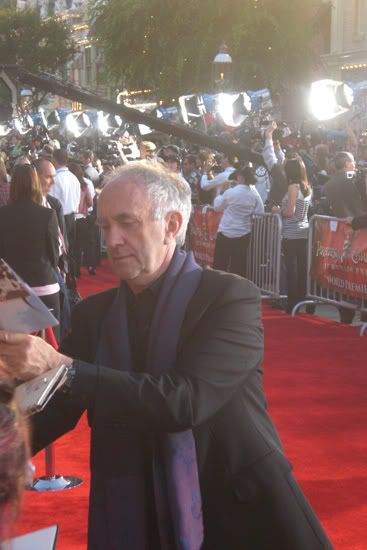 I missed a lot of others including Gore Verbinski and Jerry Bruckheimer... but they also stopped to sign autographs (Gore was a little harder to get to come over... Sadako was screaming so hard for him, I feared for her vocal chords!)
Finally, Orlando came by... signing as much as he could reach. So awesome. I thought peoplemover1 was going to faint.
...And lastly... Johnny Depp. Just a gracious as Orlando with the autographs. Perehaps even more so. The two are amazing people.
...On the way to the car, we could see light coming from the premiere.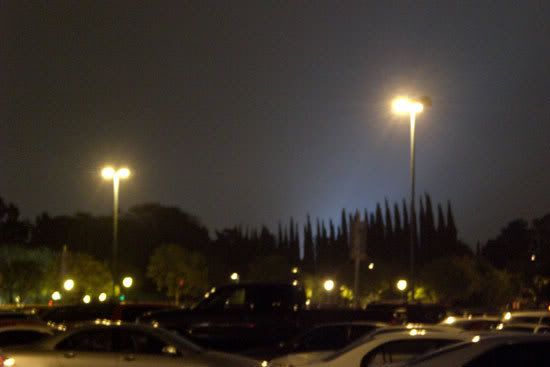 ...And that's the end of a great, great day! Thanks to Sadako, Sam, Experiment626 and all the others that shared the small space we had on Main Street. It was a blast!
Loot: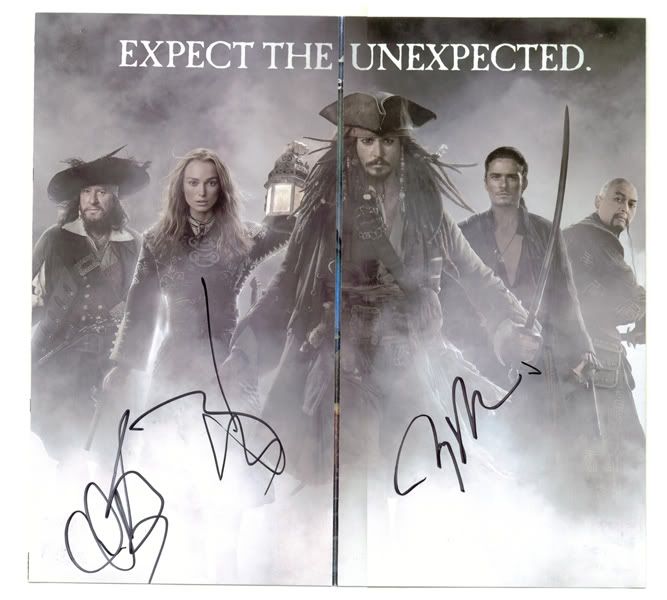 Celebrity scribbles from left to right: Orlando Bloom, Johnny Depp, and Jerry Bruckheimer.
Others got way more than me. I only wanted major players in the film. So I'm content with what I got