WHAT'S NEW AT THE DISNEY GALLERY??
There have been a few changes to Walt's formal dining room up in the Disney Gallery lately... It may not be as small as a pantry but it sure feels like it now that they have chopped it in half and moved the beautiful fireplace that was the centerpiece of the room. Now it sits on the outside wall in between the french doors.
Here are some pictures. What do you think??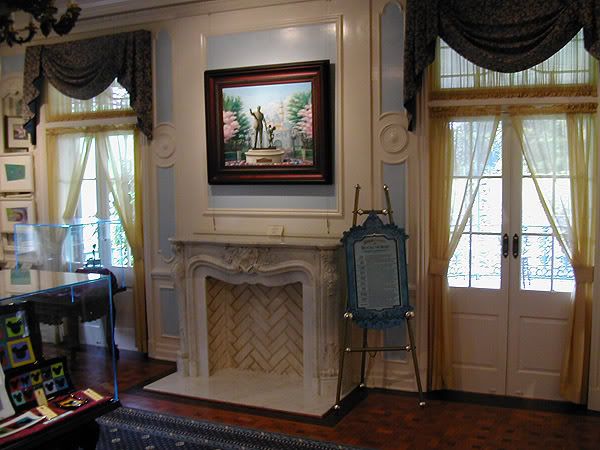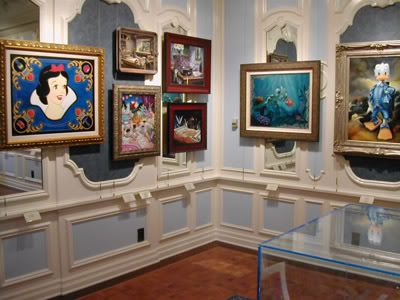 They did a beautiful job but I can't help but be a little sad that the change.
They moved the "Beyond the Berm" exhibit into the dining room and the new "Disneyland: Through the Eyes of An Imagineer" is now in the main entry room.
Here are a few shots of some of the artwork: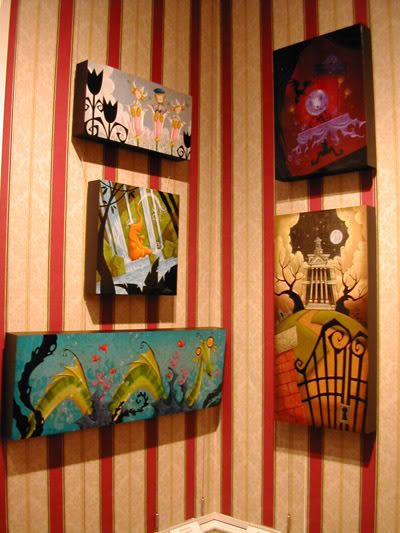 Ok... enjoy and please let me know what you think of this major change to Walt's apartment!
(Thanks to MasterGracey for some of the shots) :wave: