I have to start off by thanking Idzy and Snow White Raven for saving a couple of spots for me at the Premiere. They are the true hardcore fans that showed up at the early morning hours at Disneyland.
My arrival that morning was at 6:30am. Obviously too late to be there for the red carpet madness and premium spots.
I'm going to show some pictures of my red carpet spot, some funny unglamorous shots of the celebs, and thanks to my hubby who did the picture taking for me.
My family and friends were right behind KABC with George Pennacchio and "E" Entertainment with Ben Lyons. Very nice guys. We had a blast.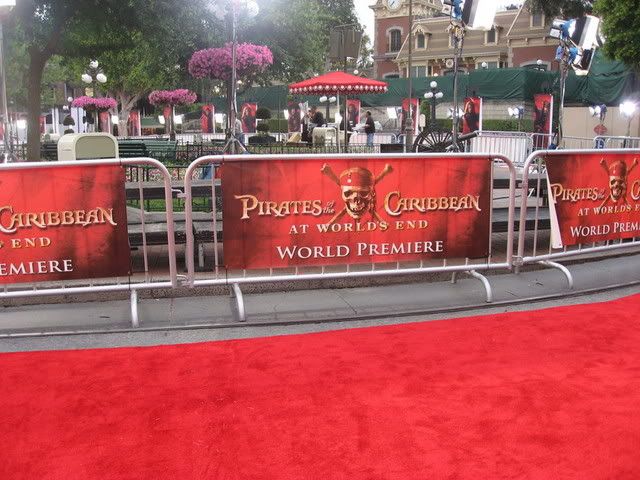 See that brown box in front of the POTC sign, that was our crazy location.
This is where we should have been. Lucky Fans. But there are no regrets.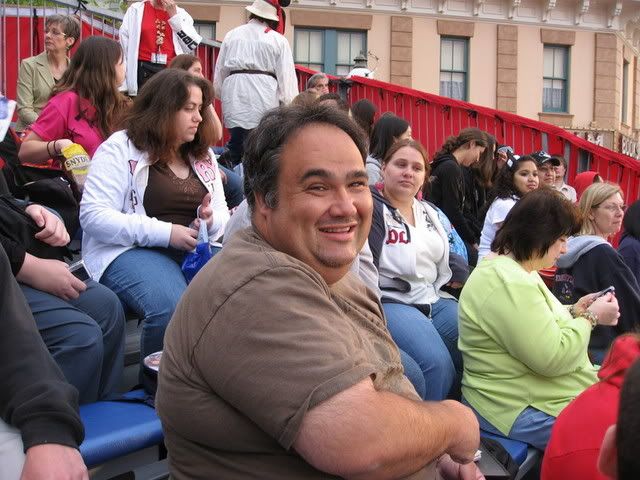 A familar sweet face
Hi Pirate Munkee. He's such a sweetheart along with his adorable sweet wife Princess626.
Stitchlover aka My daughter with barfownz. Billy Ray and Miley Cyrus were a no show on the red carpet.
Here's Idzy.
She is such a great gal. I loved hearing her Johnny Depp stories. I hope to meet up with her again.
Idzy's daughter with the skull headband. She was camera shy.:blush:
Me and my 14 yo daughter. My hubby and my other daughter showed up later, around 10 am that day.
A Benny & Joon Johnny lookalike. Hubba Hubba:love: He was Idzy's friend. I didn't mind that he was near me the whole time.
In fact, he was
interviewed quite a few times that day.
Now some celeb shots........
I not going to put all celeb names next to the photos. I think you should know who they are by now. If not, you can ask me.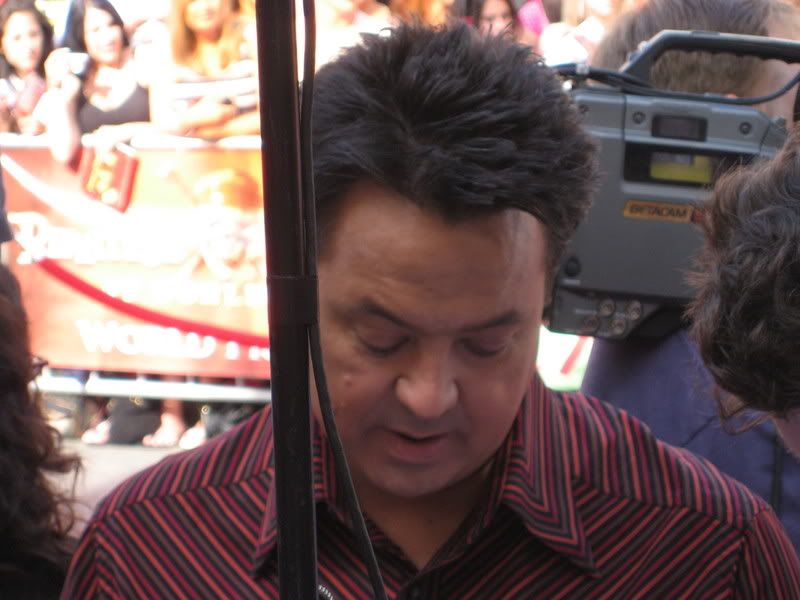 George Great guy He signed a few autographs.
Len Goodman- I got his autograph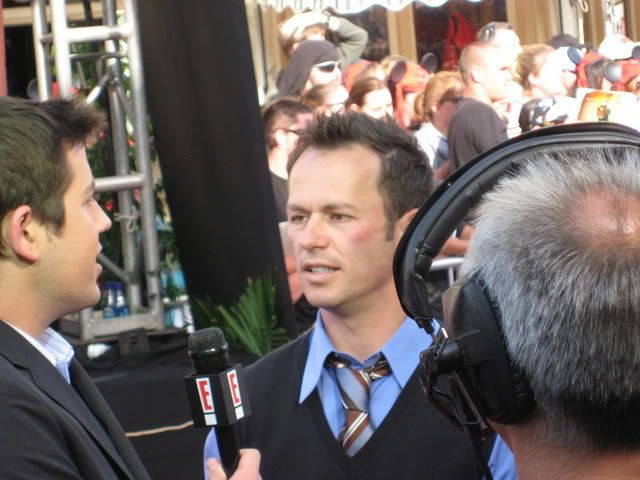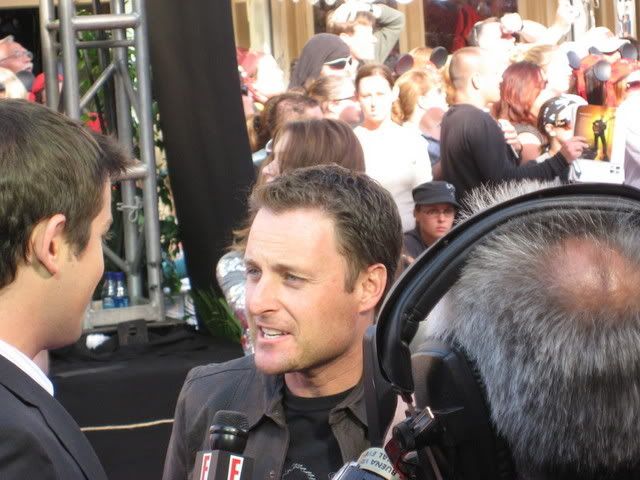 The Bachleor Guy
I saw Teri and her little girl walking around Fanastyland next day with a Plaid. I didn't get her autograph. She was sprinting to get out of the crowds. LOL!
More to come: