WELCOME TO DISNEYLAND!
On days when Disney is hosting Grad Nites, the Mickey & Friends trams are only running for 30 minutes after park closing.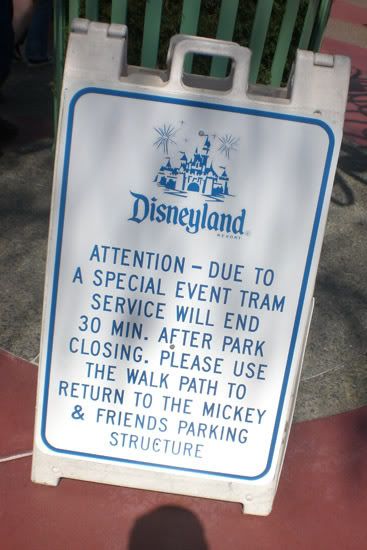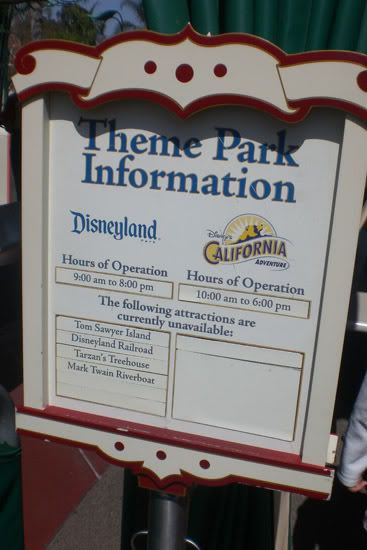 Floral Mickey got re-planted.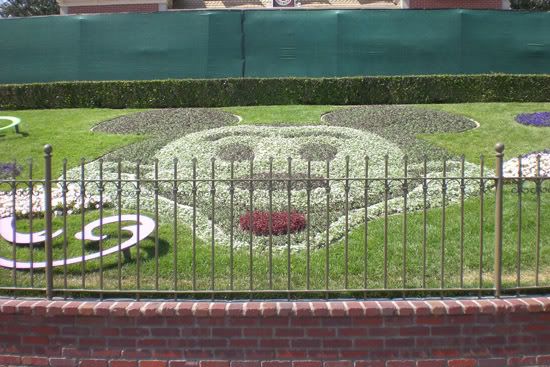 Main Street is decked out in its Americana garb for Memorial Day weekend.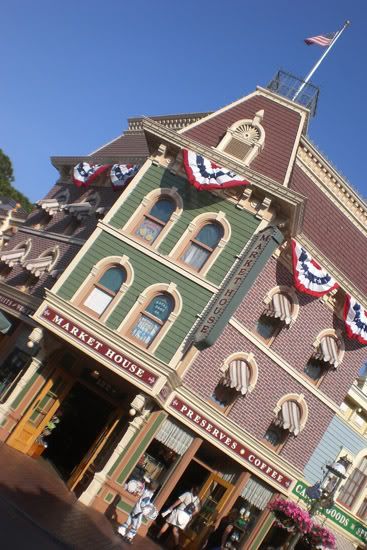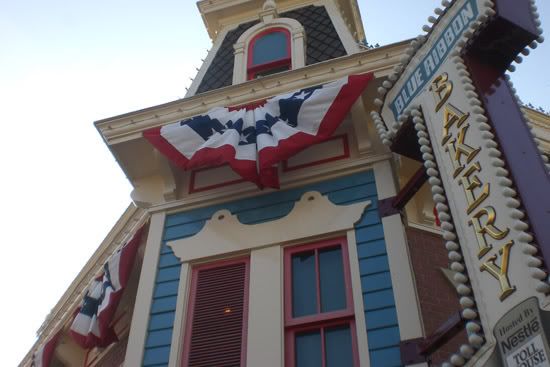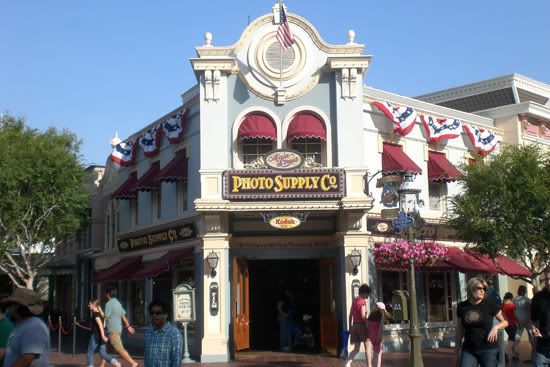 FINISHING PIRATE'S LAIR
Work around the Island was frantically coming to a close. Lots of suits were walking around, especially on the front of the Island.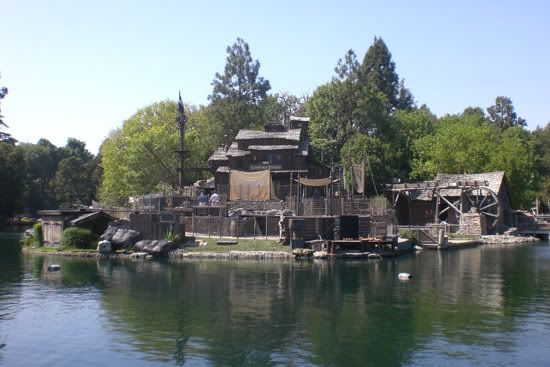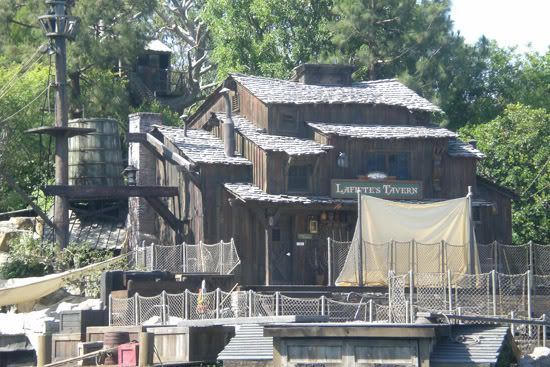 The new "Lafitte's Tavern" signage: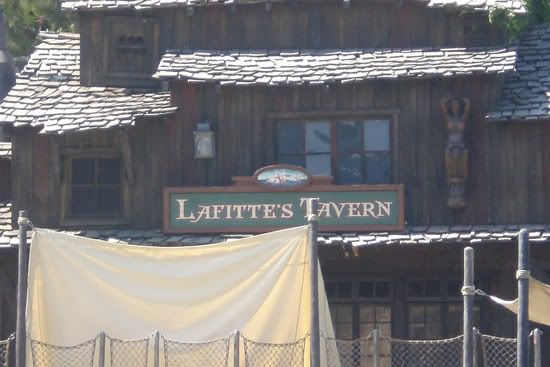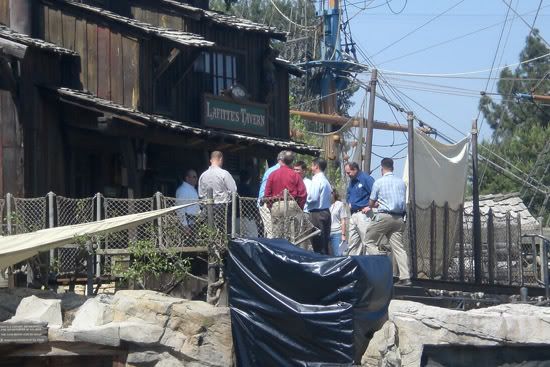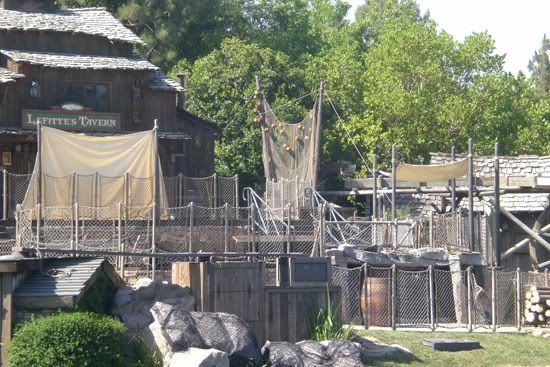 The new restrooms across from the Columbia/Mark Twain dock has some themeing on the side of it now: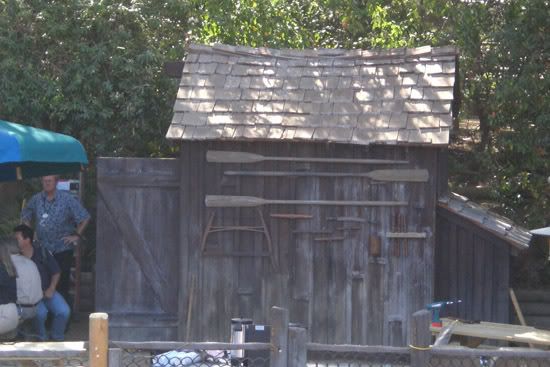 Over on the west side of the Island...
Fort Wilderness has construction walls around it now... They must be getting ready for demolition...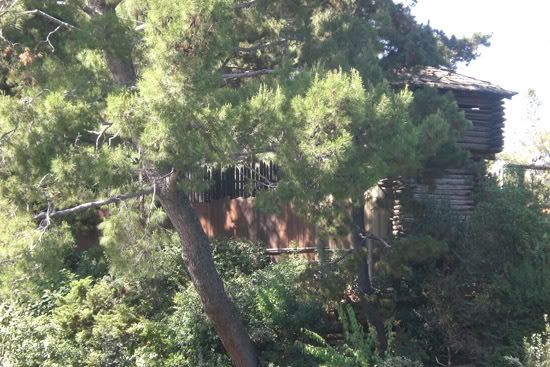 And a look at the Rafts to Tom Sawyer Island dock: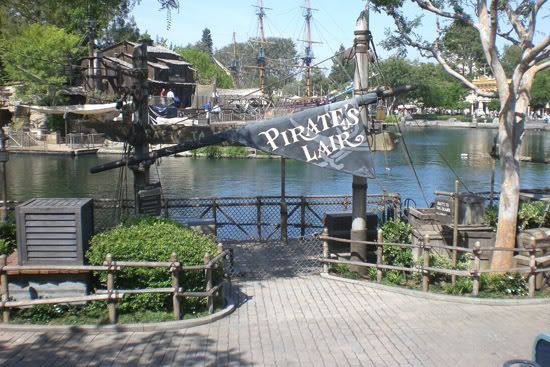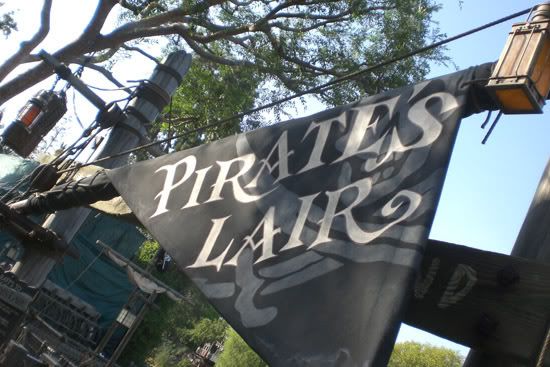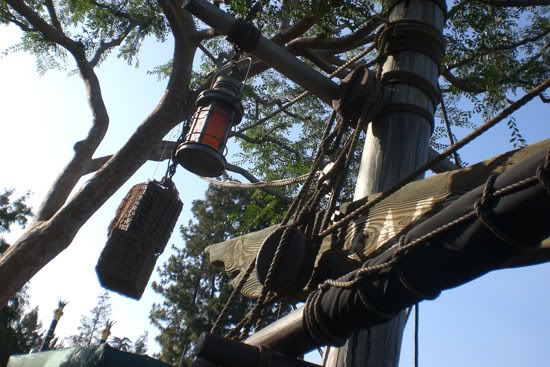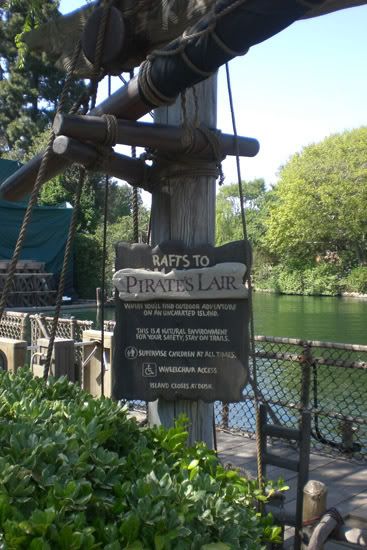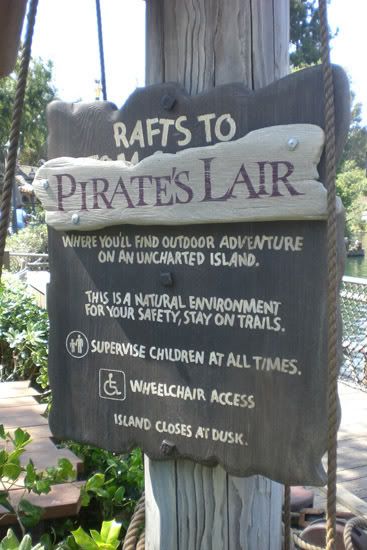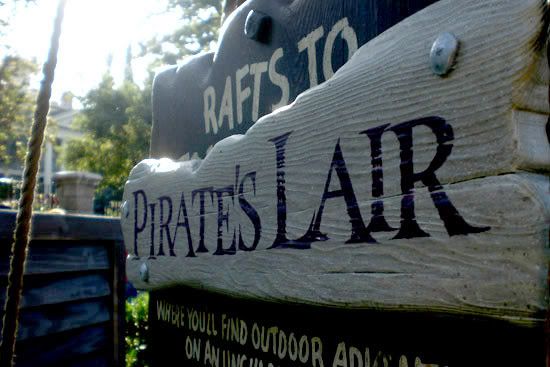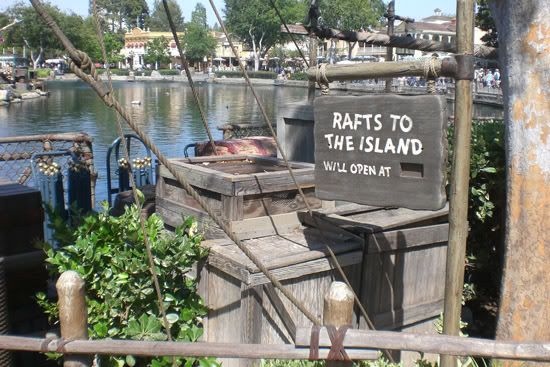 Next to that sign theres a tresure chest prop: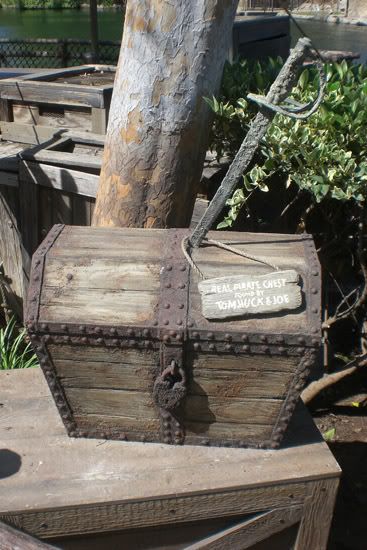 The little sign is themed to Tom Sawyer...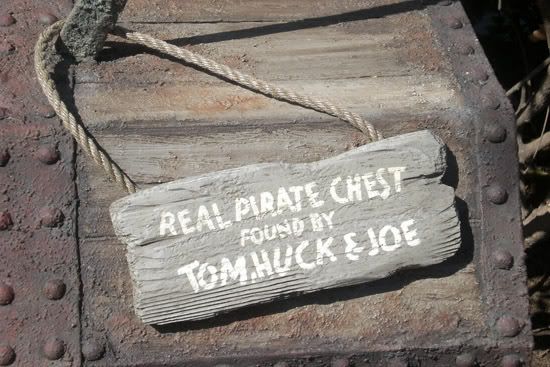 Workin' on something..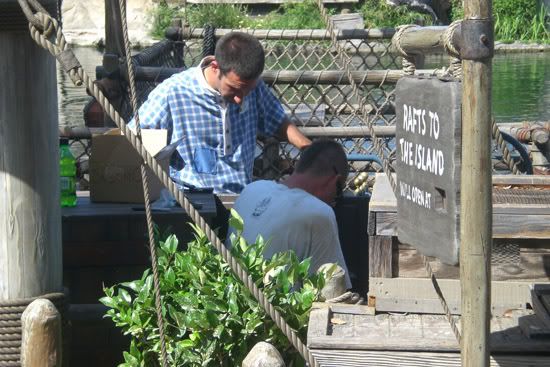 This area is stroller parking (note the small sign)... Seems poorly-placed if they're planning to have big lines for this...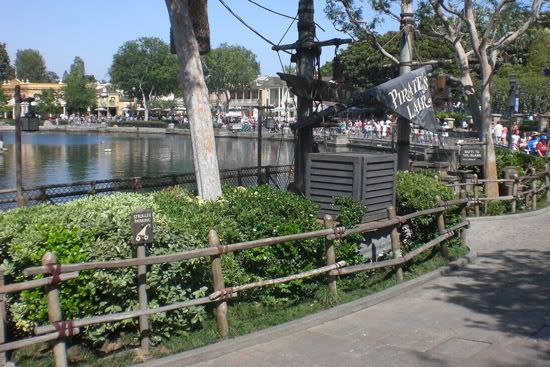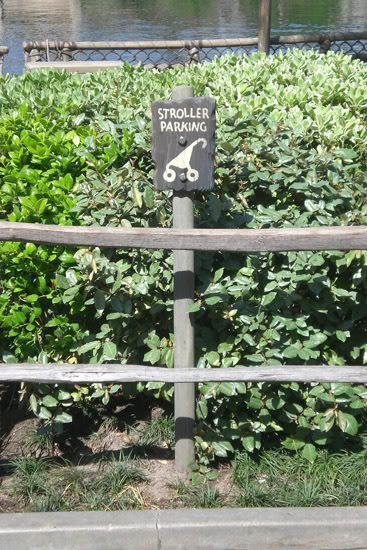 The dock with its marquee lighting on: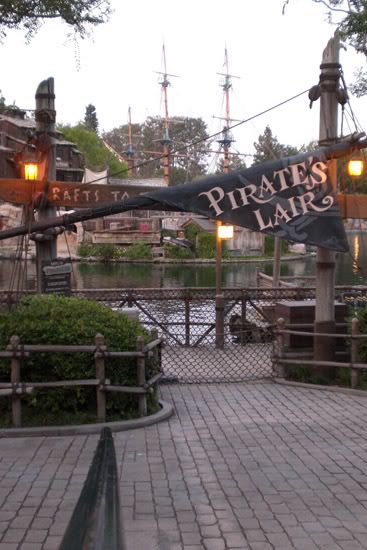 The lightposts along the River have returned after the Pirates Premiere set up was taken down. The speakers are still missing, though...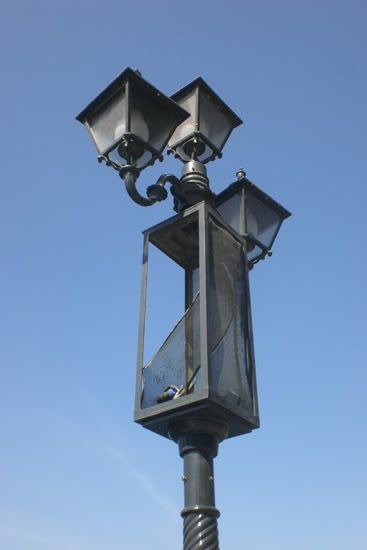 A duck was sleeping atop the Frontierland sign around sunset.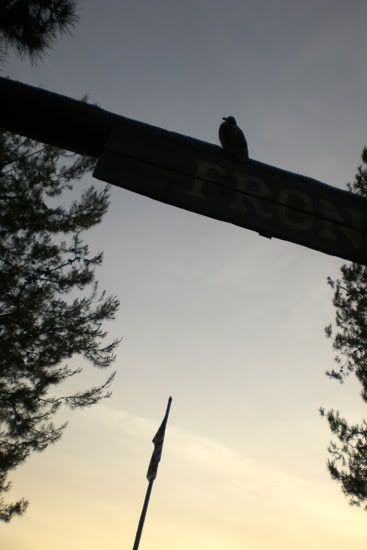 BACKWARDS SUBS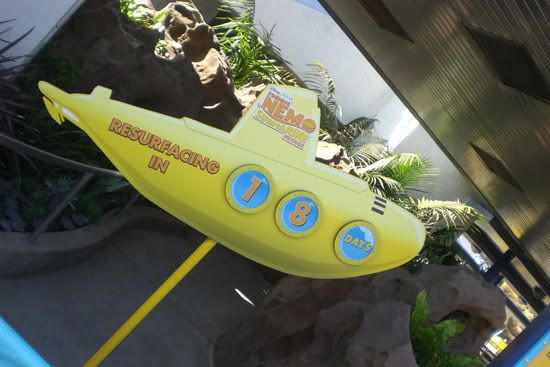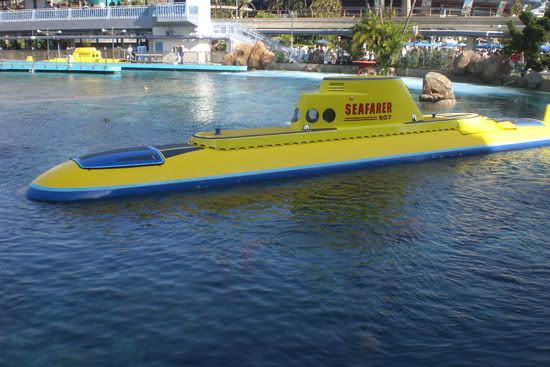 Paint damage: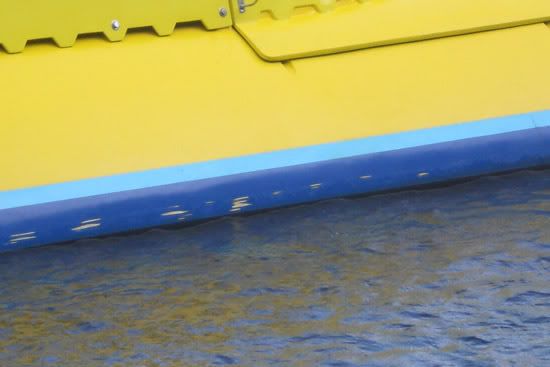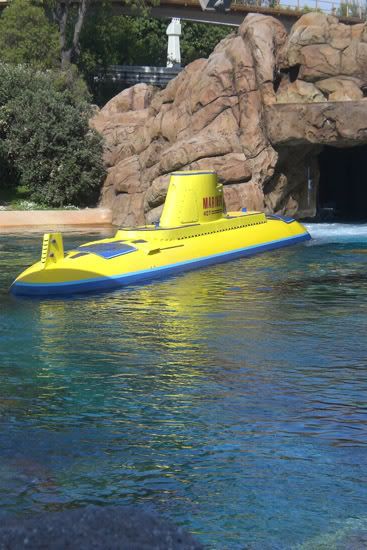 This rock has looked like this for a while now... when's it going to be fully repaired?
The seagulls seem to be yelping "MINE!" regularly now...
[youtube]http://www.youtube.com/watch?v=9bB_x_Bi3Lc[/youtube]
The Subs were doing something interesting today... After travelling through the lagoon, before coming to the cave entrance, they'd stop.. sit for a while, and then start backing up. I'm not sure if there was something going on prohibiting them from entering the cave... or if this was just training for evacuation proceedures.
[youtube]http://www.youtube.com/watch?v=VvC3JtJRhy4[/youtube]
The smoking area over by the Tomorrowland side of the Matterhorn has been moved over near the Tomorrowland Railroad Station. I'm guessing Disney is trying to get regular visitors to get out of the habit of smoking there, as this area will be used for Sub queue once the attraction opens.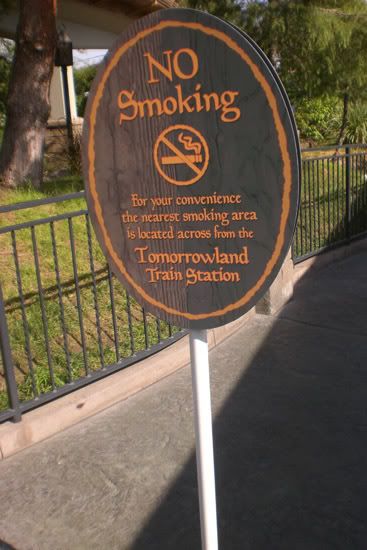 Alllllright... that's it for today. I'm hoping to get a full Pirate's Lair photo tour done tomorrow along with a side trip in photos to the El Capitan Theatre in Hollywood for Pirates of the Caribbean: At World's End. See you tomorrow