Ok so today we got to go to the Finding Nemo Blue Carpet Event so I decided I would do a little trip report for everyone... Lets see if I can get the pics to work the first time... LOL...
So Our day started out at the Lilo and Stitch Aloha Breakfast at the Paradise Pier Hotel... There are no pictures mainly because I was trying to get my seat back from Stitch and my bad was under the table that had my camera in it... BAD STITCH!! After that we headed to the event Checkin where we got tagged....
At noon they started escorting us into the event and they told us that if we got lost then we could not get in so keep up... Obviously we had a good reason to stay with the group but the second I got near the event I just started to snap away until the worse thing happened... MY MEMORY CARD WAS FULL... I still haven't emptied it from the Pirates of the Caribbean Red Carpet so I had to change my memory card as we were walking in... So I obviously missed some things... Sorry...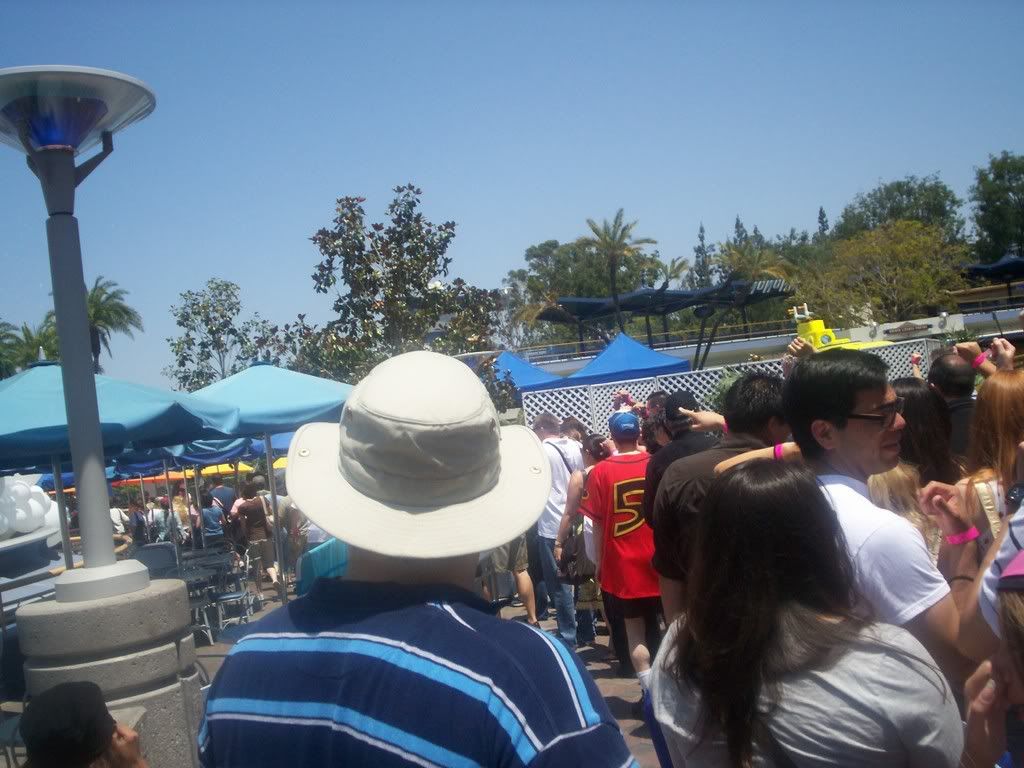 Ok so this is before my memory card filled up but to let us in we all had to raise our hands in the air and show our pink wristbands... not our tickets... LOL...
This is Tammy and Billy they were the ones checking our wristbands...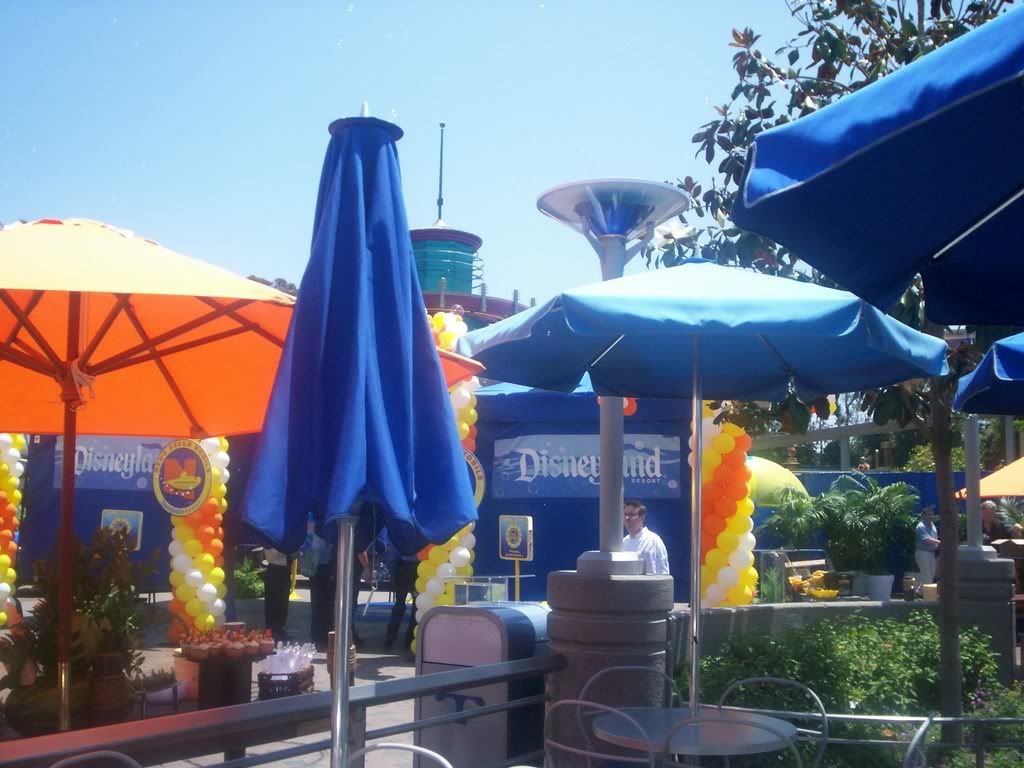 And then my memory card got full and I had to change it... Plus I think I got yelled at one for taking pictures... Oh well once I changed the card I started snapping again...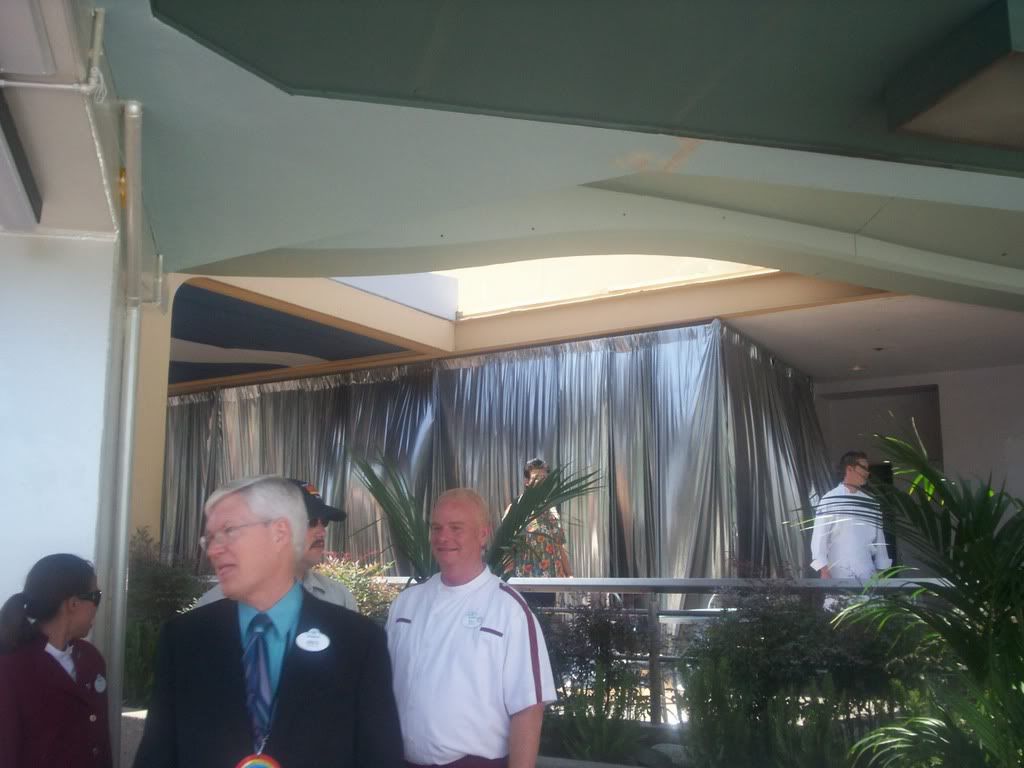 And then This is Meg who checked our bands again and I think was a little upset about the picture... Oh well... Here it is.... What do you think?
Well once we were situated I noticed we were standing right across from a channel everyone should know...
So after I screamed like a tween girl at the thought of being on the Disney Channel I started to snap away again...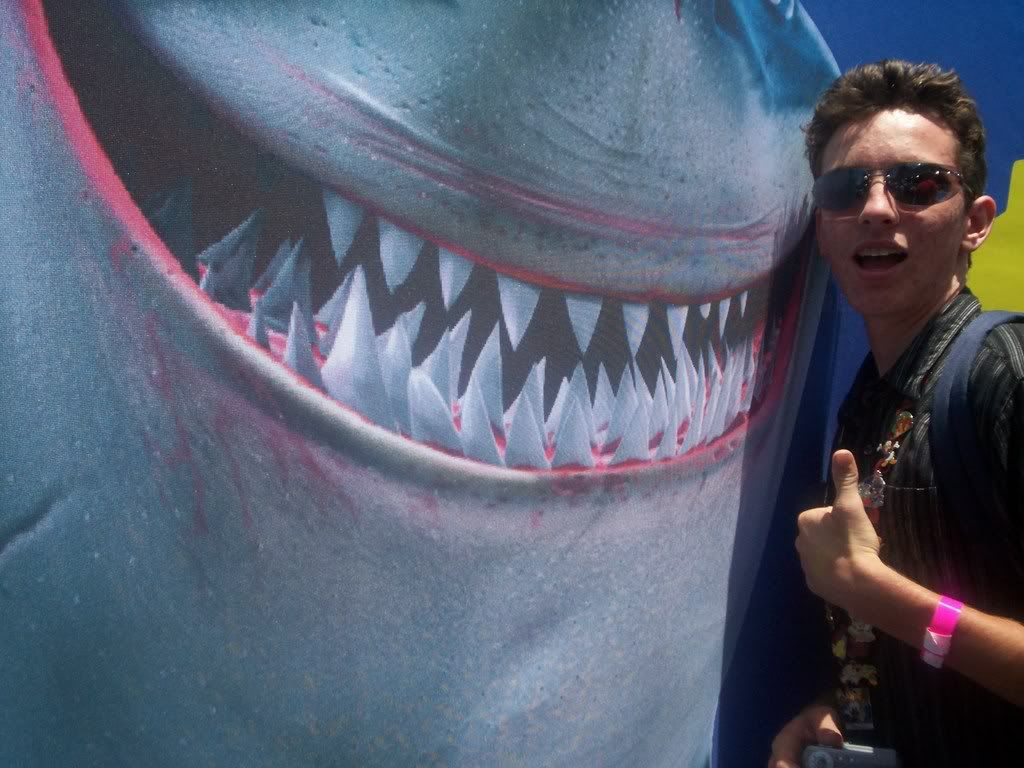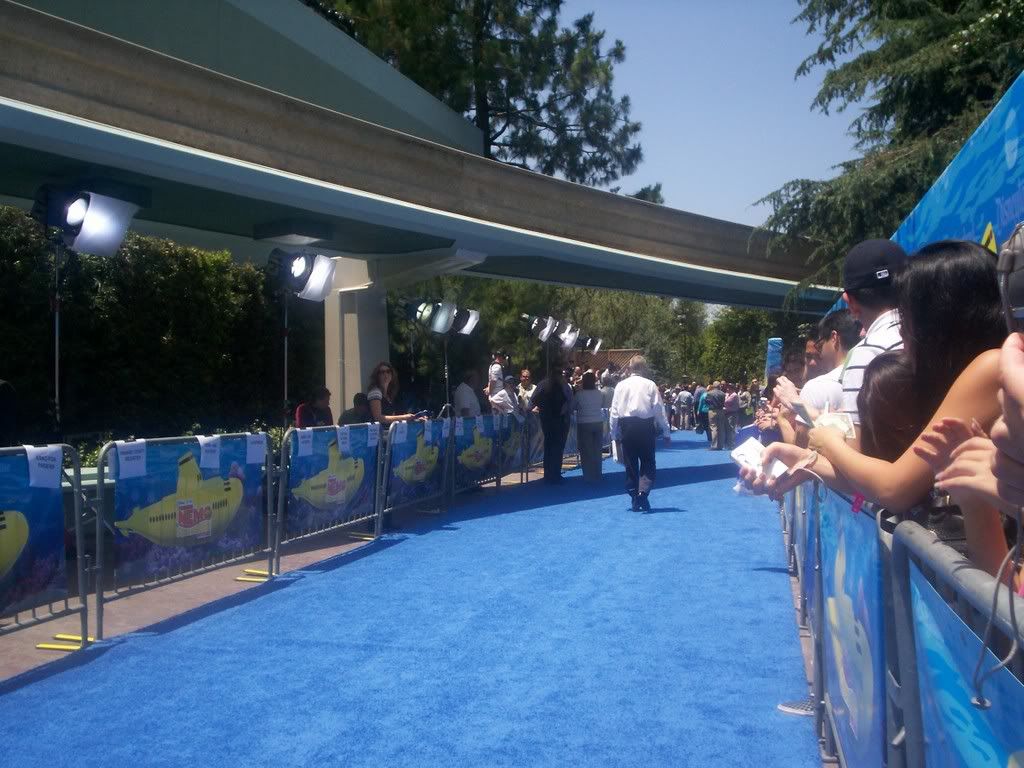 Then the best part of special events happened... THE FREEBIES....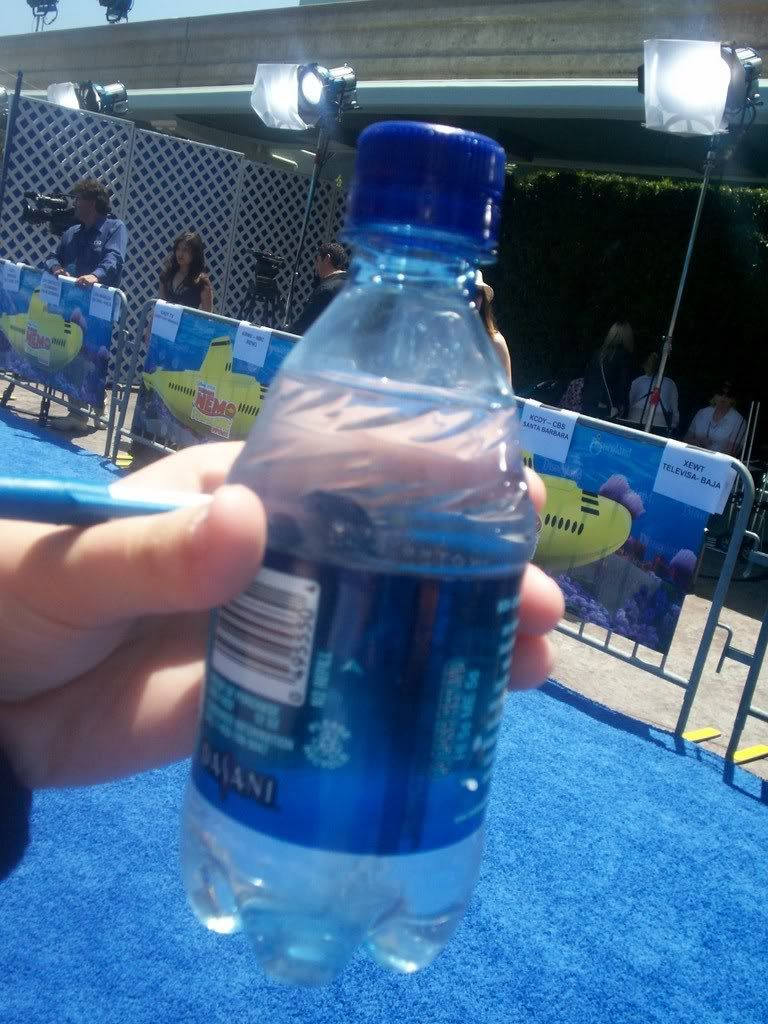 Thank God for the water to other wise we would have never made it through the event... It was scorching hot out there and even with sun screen I did get burned... GRRR.... Anyways... Back to the photos... We were getting really hot and really anxious at this point...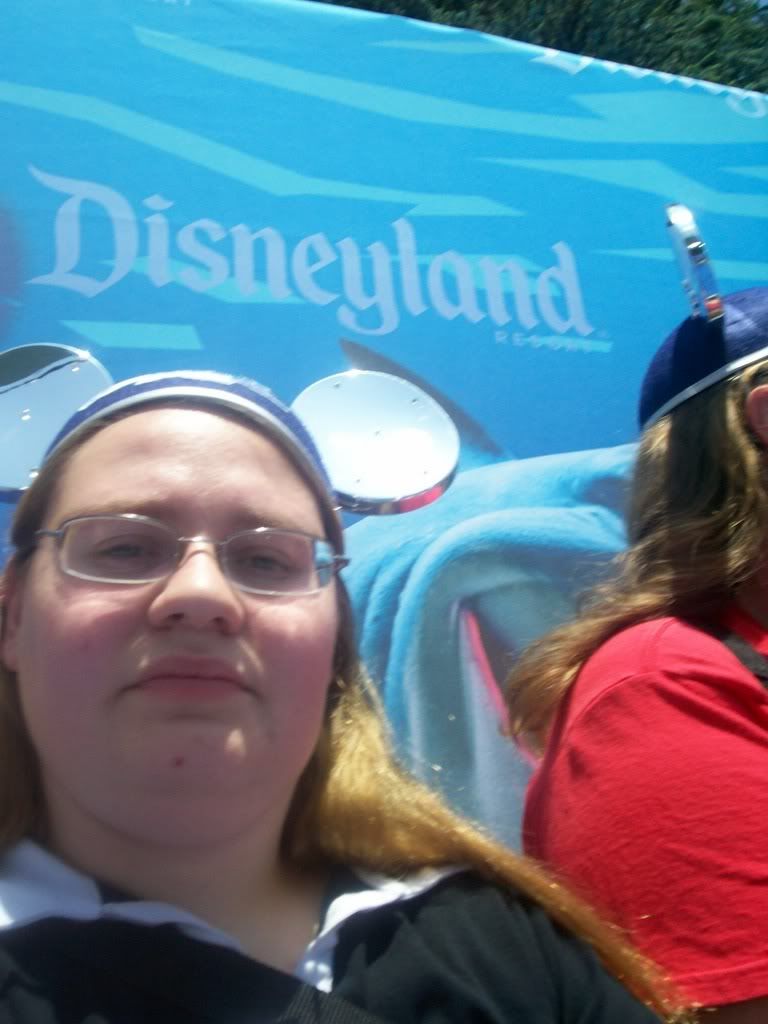 Thank fully the entertainment finally started...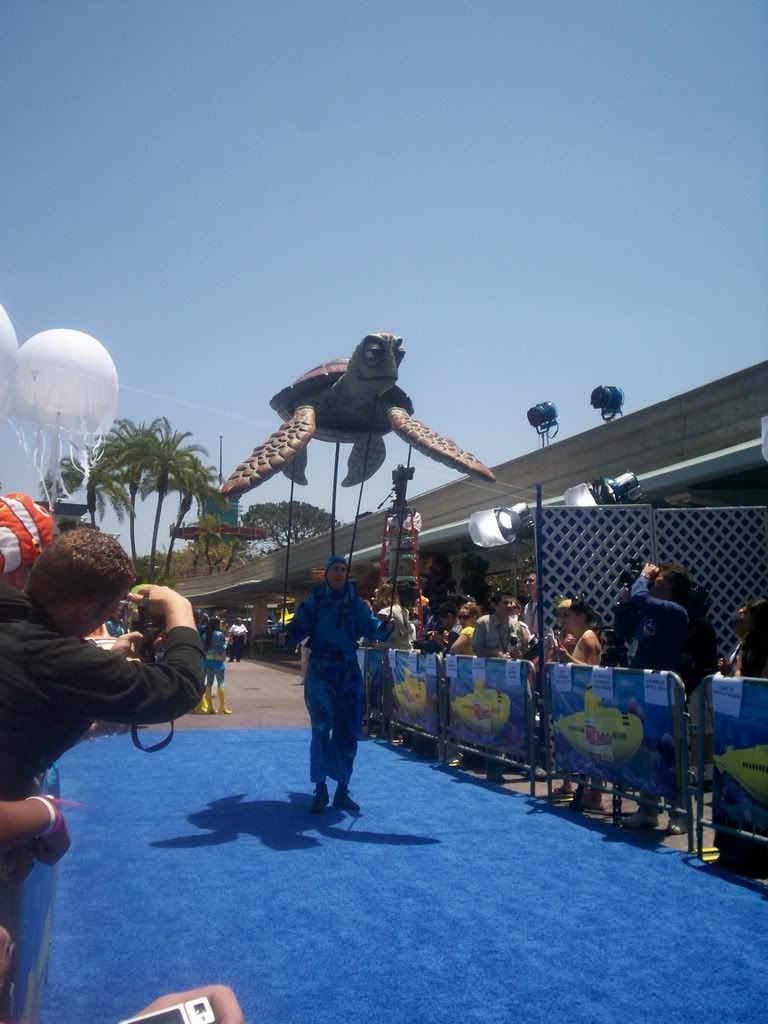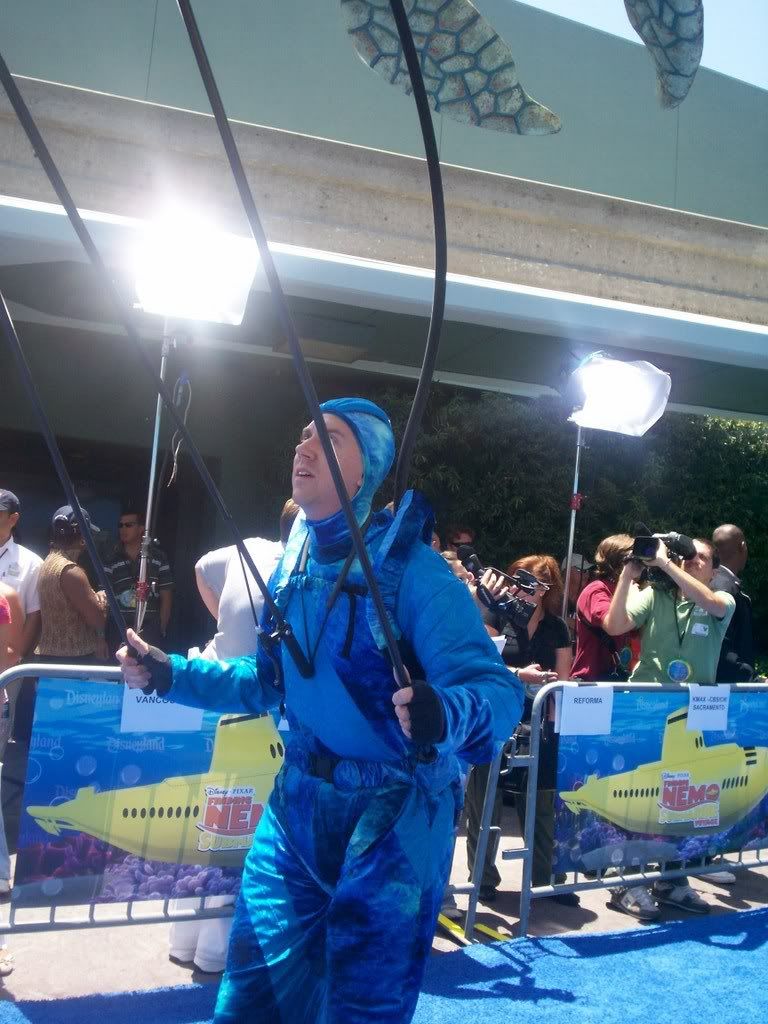 We were realy curious to see who was going to be hosting this event for Disney 365 but sadly they were not there yet... However... Disney Channel Club Azteca Mexico was there ....
While we patiently we waited some non famous people with really cute kids and handy plaid went by...
Finally we start to see some stirring across the way...
Finally Disney Channel 365 is here... Yeah we will be on Disney Channel after all... Woohoo...
Seconds later the stars started to show up.... First up Craig Ferguson... The host of the Late Late Show and where I remember him from... The Drew Carey Show.... (He played Drew's Boss)
Then we waited again...
Then the kid who was the voice of Nemo came... Granted at the time we didn't know that was who he was until we asked his very helpful plaid....
Sorry I couldn't get him to turn around... I kept shouting his name.. (NEMO... LOL...) He didn't seem to respond though...
Then Next up was... Penelope Ann Miller...
Then someone I really don't know who he was... We will call him Subject A...
Then another guy I don't know who he was either so... Subject B....
Then someone I actually do know is Laura Dern....
Then Brooke Shields...
I also could not get a very good picture of her as everytime she would turn around someone would step in front of my picture... see...
Then Patricia Arequette... She is from the great show Medium...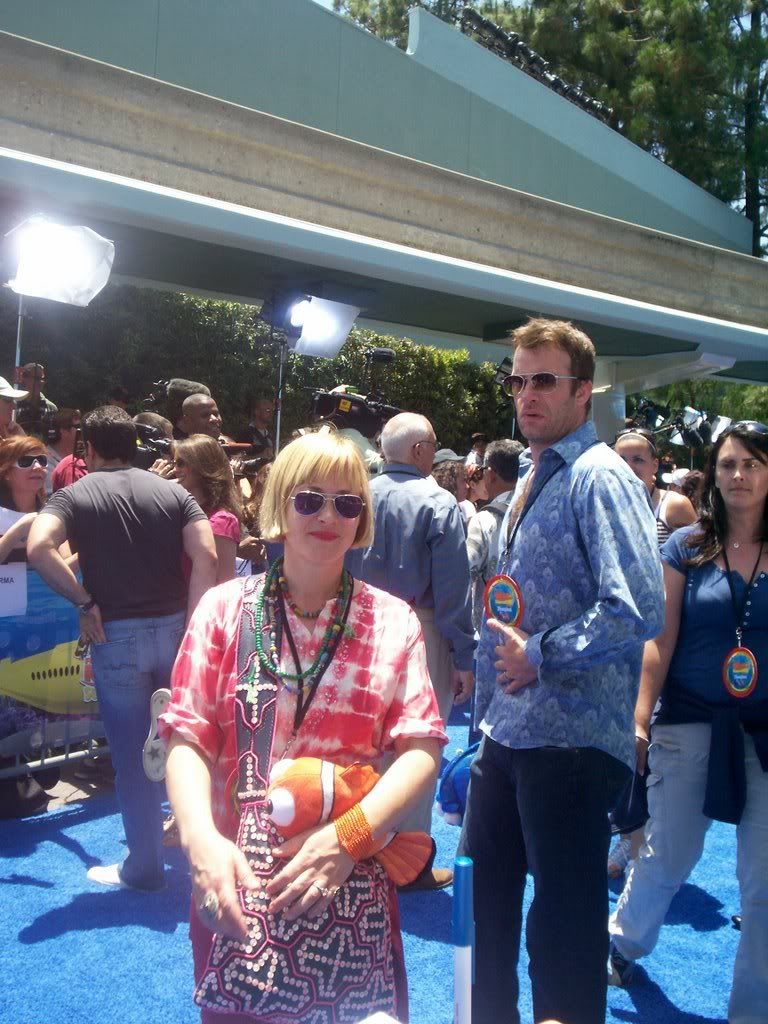 ok... So on that note I am going to take a quick break while I find the rest of my pictures from that day and eat my dinner...