A few photos from Disneyland this afternoon as the Finding Nemo Submarine Voyage officially opens to all park guests.
The highlight of my day was meeting Tony Baxter as he was leaving the Submarine Voyage on his way out of the park for the day. He seemed as happy as a kid in a candy store, and as proud as a parent showing off their newborn baby. It must be a very exciting day for him, indeed. Congrats to him and all of the Imagineers who worked on the project - the attraction is undoubtedly a winner in every regard!
He was very nice and gracious, signing my park map and making sure he found his special metallic silver marker that would look just right on the dark blues of the park map cover. peoplemover1 asked if he was happy with everything on the ride and he said he was quite pleased with the attraction. He also said that he was amazed at how many people had come out to see the new Subs - he couldn't believe how many people were in line.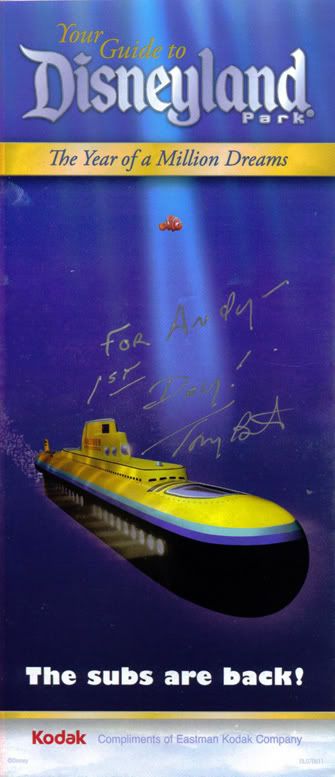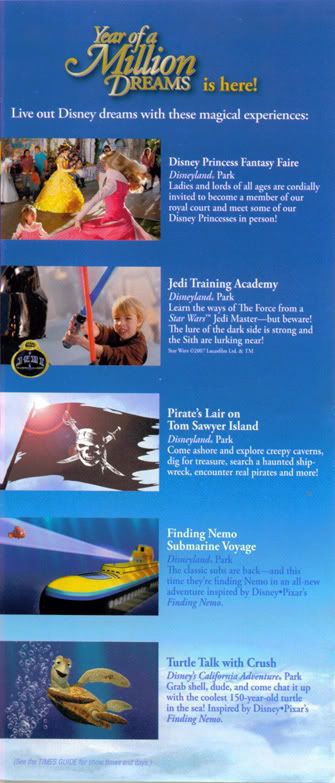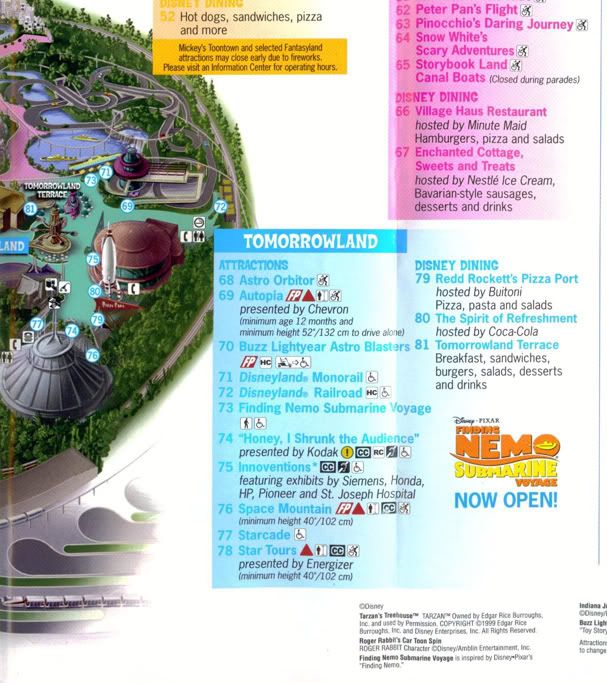 Subs can now be seen in the Tomorrowland Lagoon on park maps - a sight for sore eyes!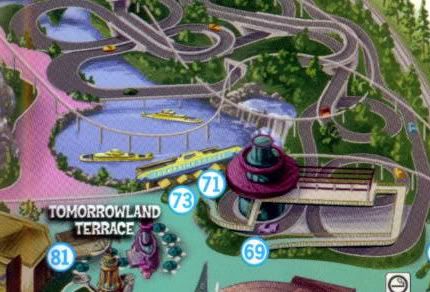 Anyway, CMs are handing out these VMK Quests for the new attraction to guests in the queue: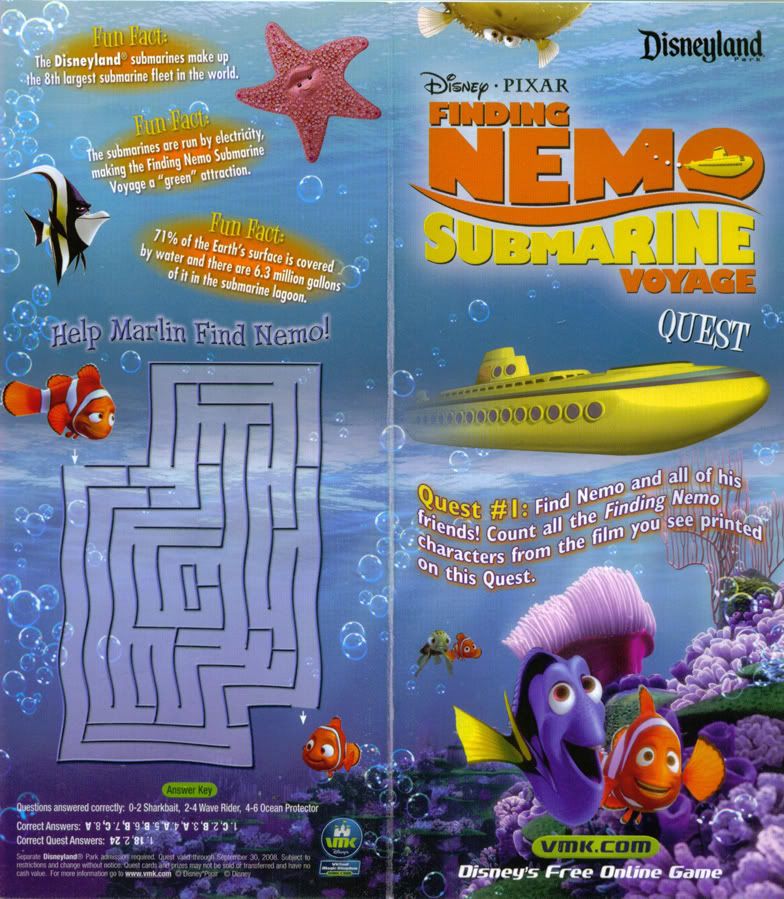 Lines were pretty long (but when I was there they hadn't quite hit Small World Mall yet - but they line was quickly growing out of the Fantasia Gardens area: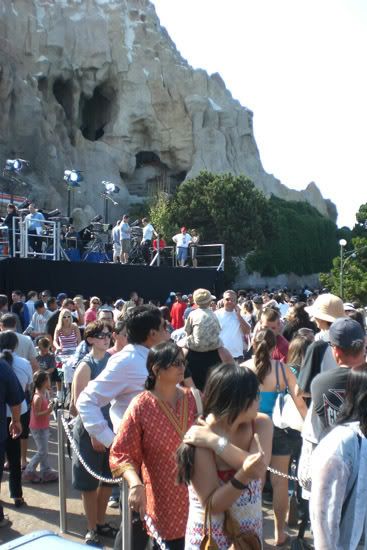 Outdoor vending has some nice Nemo snacks available at various points through the queue: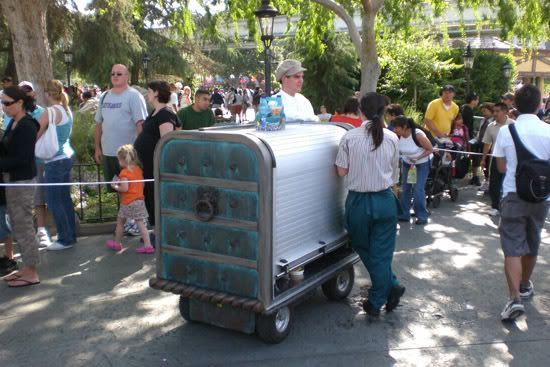 Water and the goldfish crackers in the "East Australian Crunch"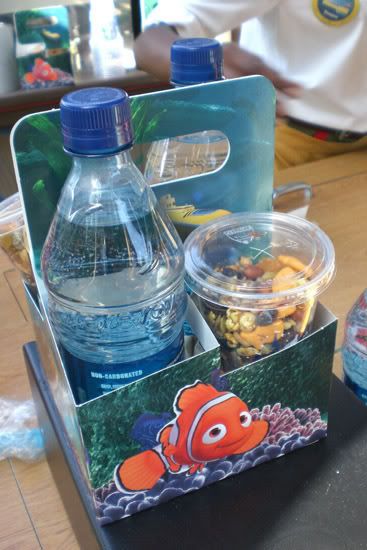 "Frozen" Minuite Maid apple juice is available in special collectors' Finding Nemo cups: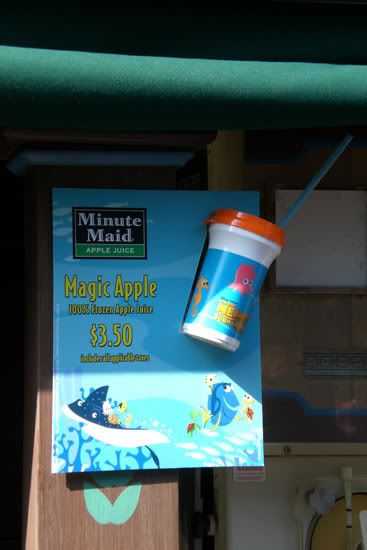 A new FNSV merchandise cart has set up shop in front of Innoventions where the VMK booth used to be. It features a lot of stuff that you can get at the Tomorrowlanding gift shop across the way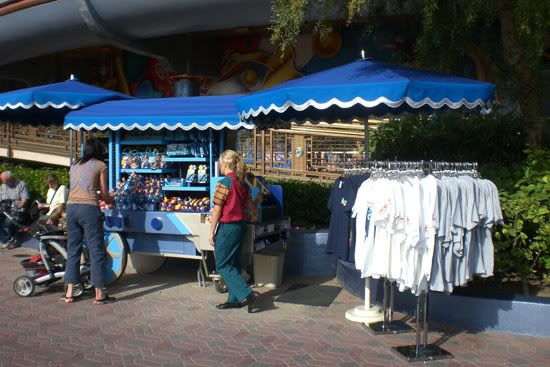 The Starcade is still being used for the Media Center today...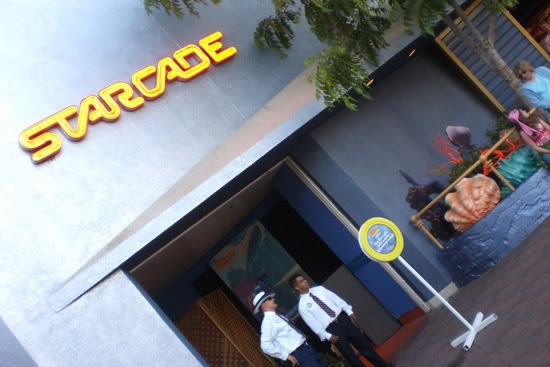 Elsewhere in the park...
The old Mine Train Thru Nature's Wonderland doesn't have the little trees in front of the cave anymore...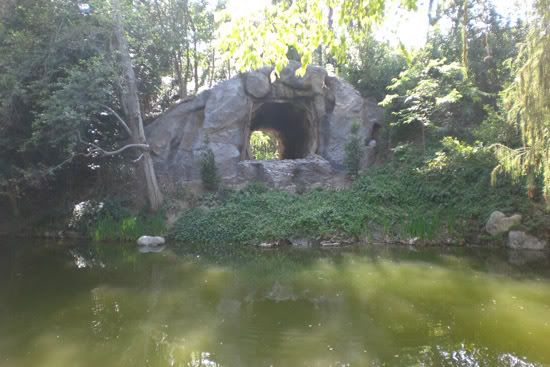 And over at Pirate's Lair on Tom Sawyer Island, the new "Lafitte's Tavern" sign got painted over and is just green now...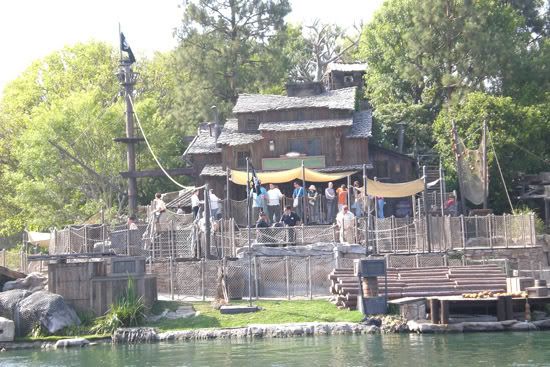 And the Mark Twain is out from under its tarps and its gleaming white. It looks really nice!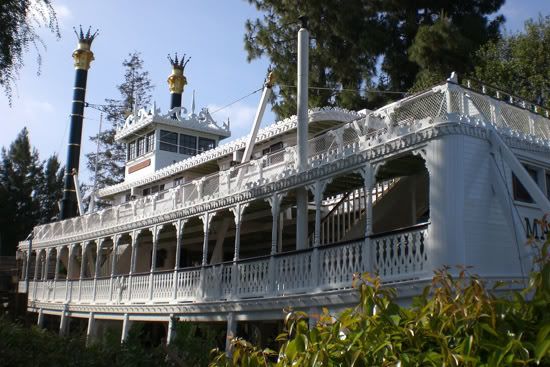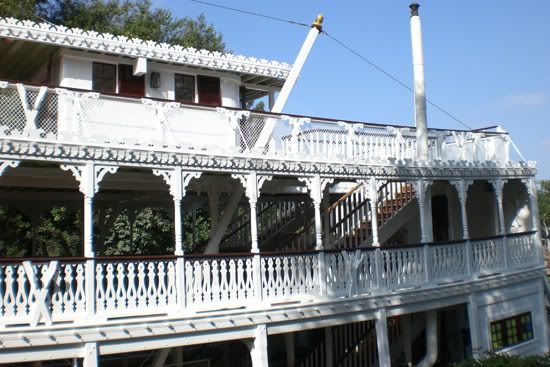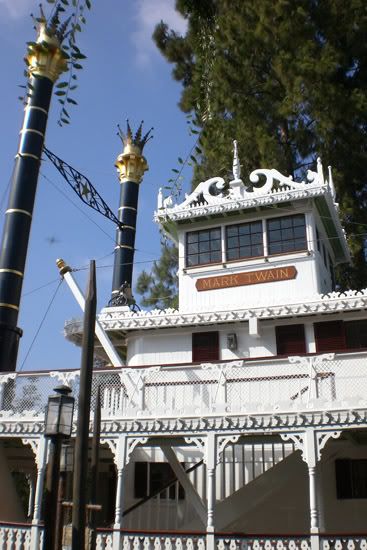 And lastly, they were filming something for the Disney Dream Job winners out on the lawn of the Haunted Mansion: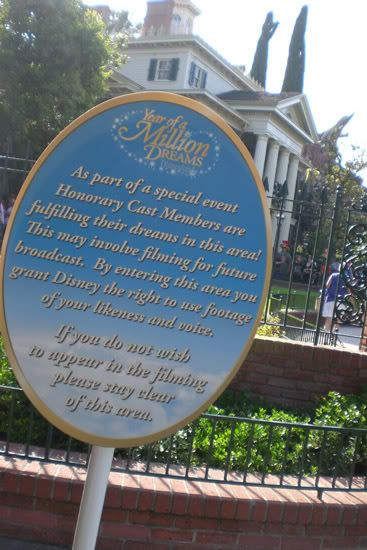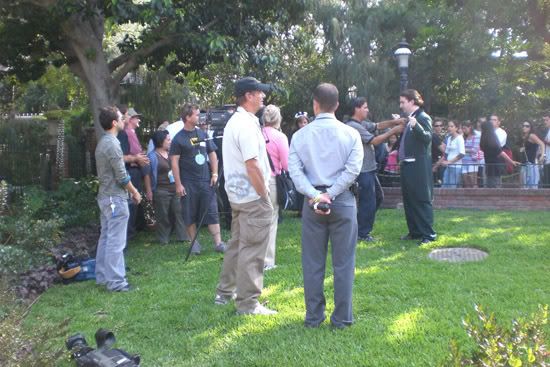 ...Alright. That's it! See you at the Subs