6-17-07
Holy Moly Batman!!! It has been two months since I have visited the resort! I was so ecstatic when I found out that I was going to Disneyland :yea:
I wasn't really in a photogenic mood which means I didn't take many pictures, which also means there will be a lot of holes in this report… but that's ok! :thumbup:
We have had some house guests staying over from Kansas and the last thing they wanted to do before they left was take a trip to Disneyland so of course I volunteered to be their tour guide
We left our house at around 10:00 in hopes of getting in the park by 11:00 (We actually didn't get in the park til about 12:30 because the people that were meeting us there took the wrong freeway and ended up getting lost in LA!)
[FYI, I am probably going to repeat a bunch of old updates but I am doing this report as if NOBODY has heard of any of them]
The weather couldn't be any more perfect
I don't know when they started doing this but these guides are bilingual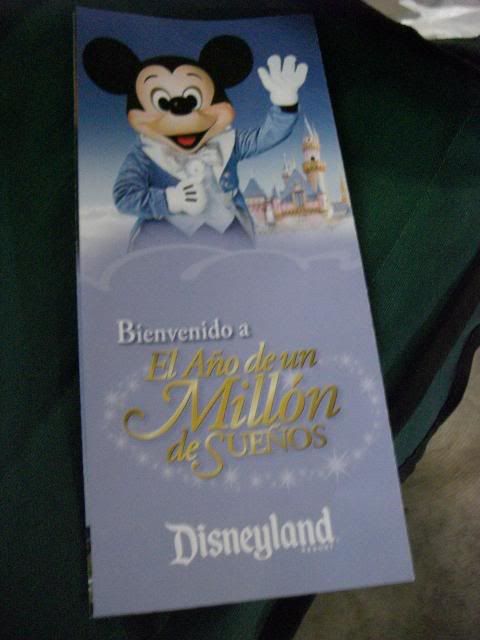 Only about 3 rows back, but all the way at the end!
New displays were added to the Mickey and Friends tram loading area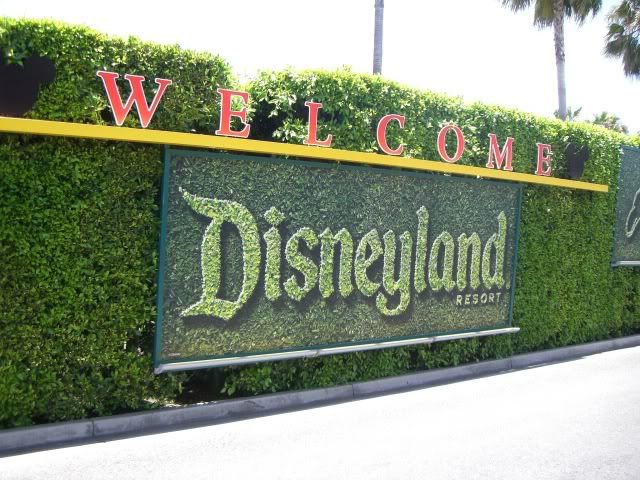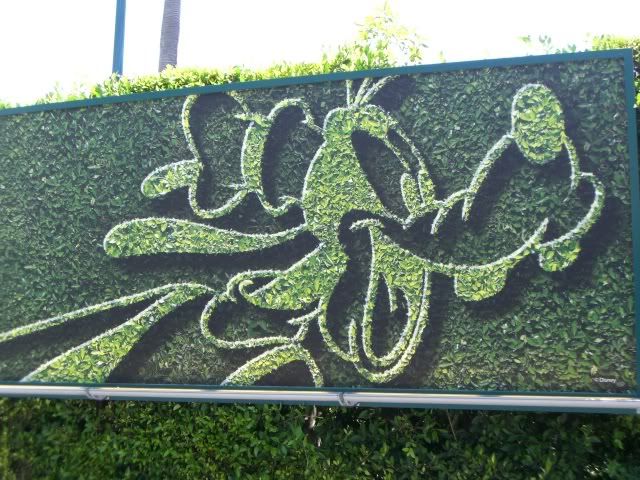 On the tram ride, I seriously thought I was in a dream because the weather was so beautiful and I couldn't believe I was back at the park!
The Security tents are now a more subtle green rather than nuclear yellow tents previously in their place
While waiting for our house guests to get tickets, I saw a white version on Tina Turner
*O I left a good job in the city, WORKIN for the man every night and day…*
These roses are growing back in full force and are taking over the Monorail supports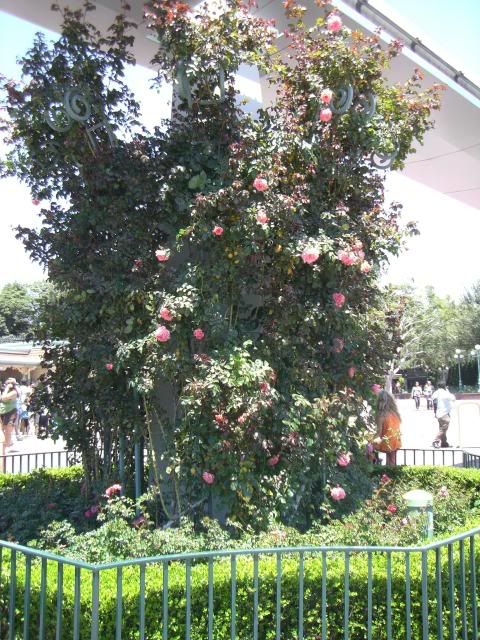 The Mickey floral was as bright as ever!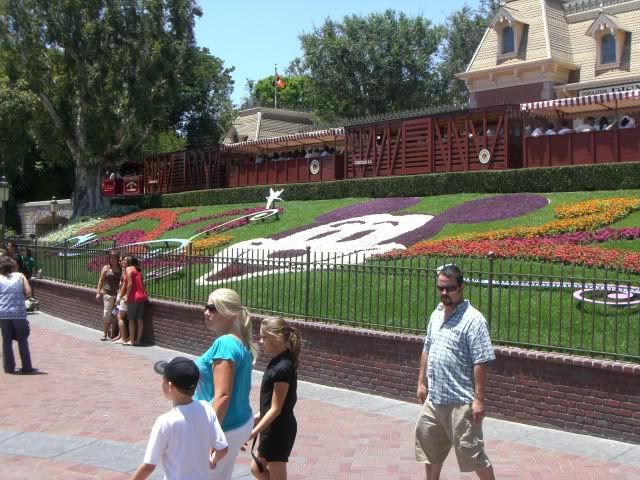 It made me so happy to be back
New Nemo posters in the tunnels leading to Main St. (I don't like this one at all only because it doesn't match any of the other posters at all... its cool though)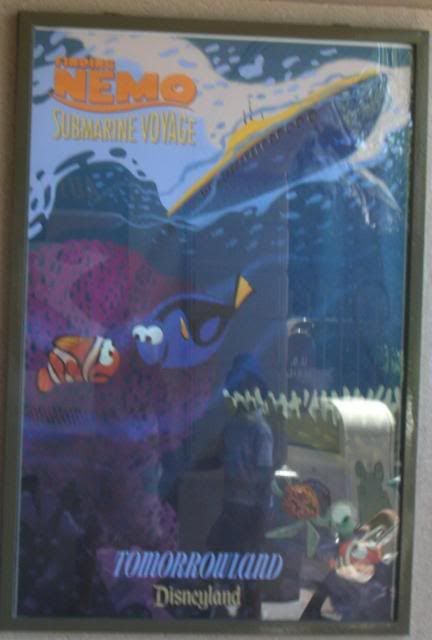 95% of the time, Fathers would rather be playing a game of golf over going to Disneyland which is totally fine with me!
BLAB was our first ride of the day… I was with the 6 year old… I would have scored higher but I was too busy jerking the ride vehicle left or right so he wouldn't hit his target :evil: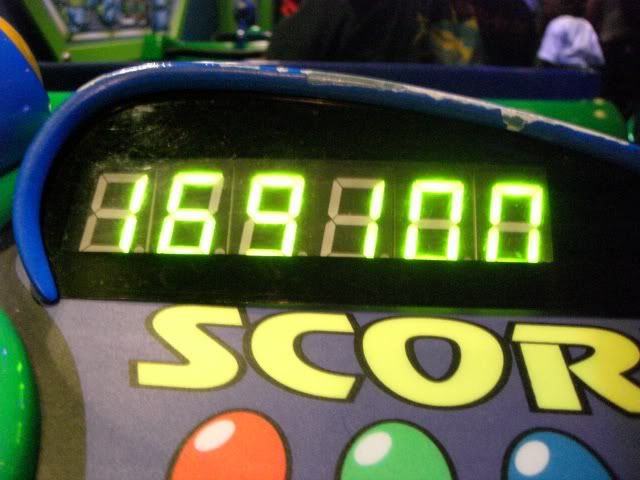 I don't know if you guys know this or not, but Finding Nemo is finally open!!!
I got chills up and down my back seeing the lagoon again (I didn't remember the waterfalls being so high!)
The Monorail has been given a brief FNSV overhaul for the summer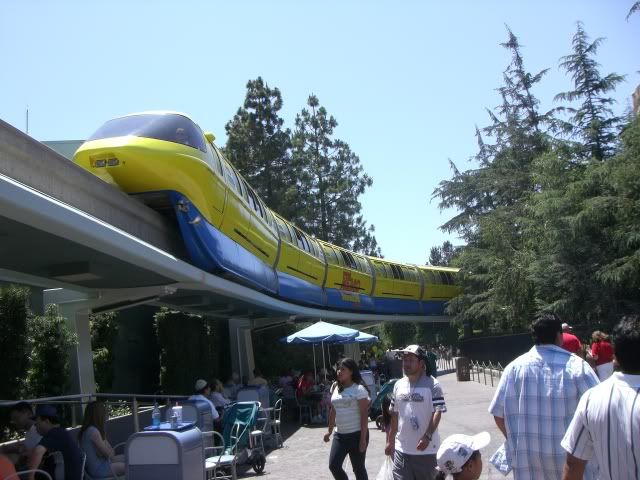 The line just reached the two hour point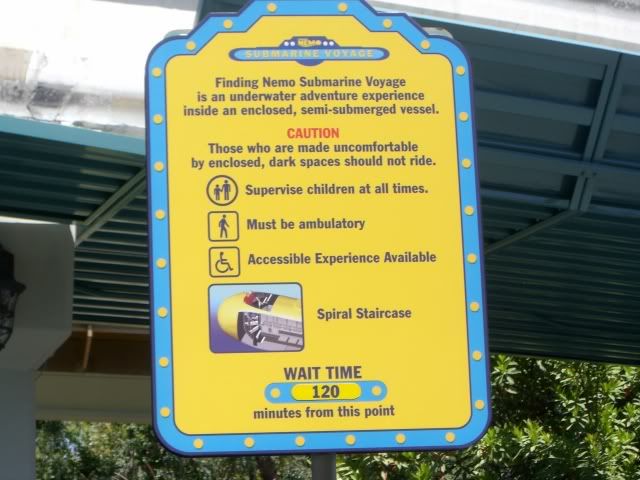 I really wanted to go on this, but the house guests would rather go on IASW… Hey, its not my vacation!
The WORST spot for a Meet and Greet EVER! (Im sure you can tell what characters they are)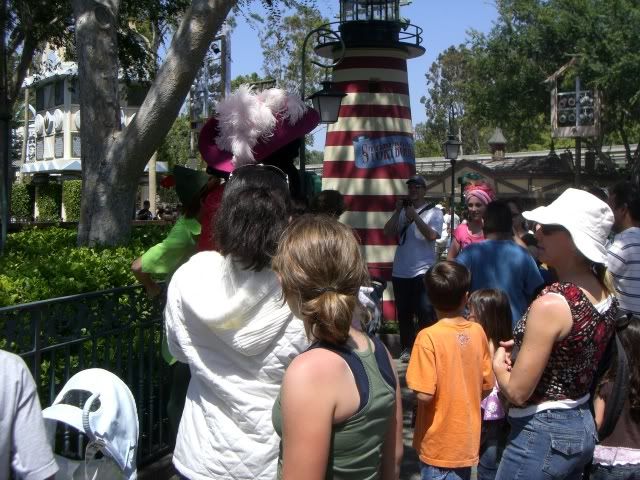 Monstro is now a wonderful blue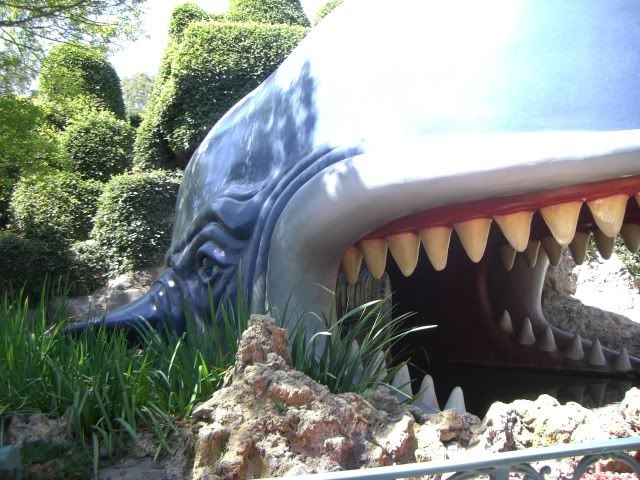 The Columbia was sailing by just as we entered Frontierland / NOS
We walked over to the Pirates Lair line to see if it was long or not [It wasn't long at all (And I saw my favorite Pirate)]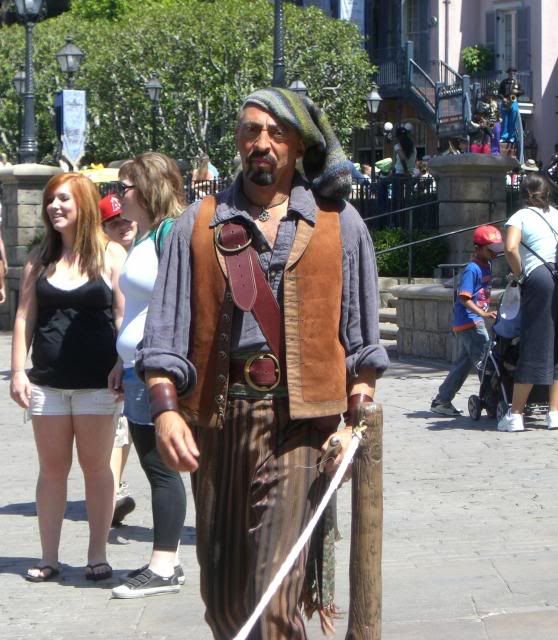 We decided to wait a lil bit on TSI so we decided to go to POTC instead!
I, once again, got chills when I smelled that familiar POTC smell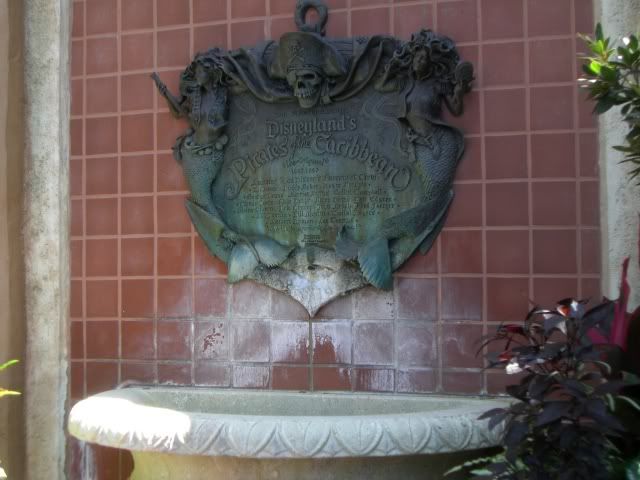 Queenie was puttin on a show that sure brings in the crowds (White guys Scatting is funny) :lol:
I got a picture of the new Jack face! He looks so sweaty… It was kinda hot (But I used flash… I am so ashamed!)
The Mark Twain was passing by when we exited POTC. It looks amazing!!! Kudos to you painters!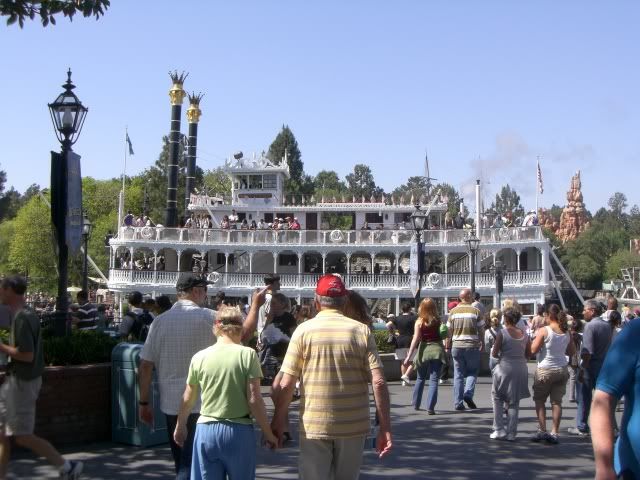 It was time to go on TSI finally! When boarding the raft, I smelled something that burned the nostrils
THIS STUFF
Of course, there were the usual idiots smoking pot in the smoking section… somebody told a suit and he called over some security and escorted them away
:yea:
We went through Dead Man's Grotto thingy… The AA that I wanted to see most wasn't talking! :rant:
The children of our house guests are absolutely obsessed with Captain Jack so of course we had to get a pic with him
He was hesitant to come out for a bit
He finally gained the courage and walked to his pile of treasure
His sword was in an
awkward
place :lmao: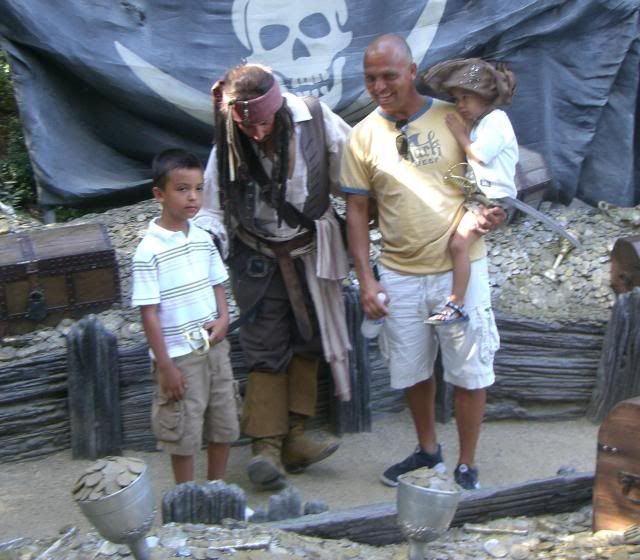 Cheese!!!
:judge: There was a huge mistake with planning… Just as we were leaving the Meet and Greet with Captain Jack, another Captain Jack from the stunt show came running down the side of the island and charged through the backstage door the other Jack just came through… What the heck?!? Bad showmanship
We went over to Fantasyland to take advantage of the rarely short lines
In the sky, an advertisement for the show
Kyle XY
this
way!"
The trams were still completely backed up so we stopped in the World of Disney for a bit of shopping around
It was a really great day and I was happy to be back at the park again
Just in case you have been living under a rock, or in the South, you probably wouldn't know that June is Pride Month. If you have been hesitant about coming out, there would be no better place than to do it on Mice Chat. You should know that there are so many people on Mice Chat that are here to support you. If you feel the need to get that huge weight off of your shoulders, please feel free to come and tell us, whether it be in the
Pride Thread
or if you even have any questions about coming out, just PM us! I, and many others would be more than happy to help you
I hope you have enjoyed the latest installment of the Abominable Snowman Trip Reports! Thanks for reading
Now, in honor of Pride month, I captured this special ending just as I was leaving the park…

:gladsad: (I think this is the cutest picture) :gladsad: