Edit: Here's an index to the eight...er...nine part trip report.
Post # 1: Part I - Misc shots from Space, Splash and Pirates Lair
Post #11: Part II - Shots of Pirate Stunt Show
Post #28: Part III - POTC and Indy Evac
Post #42: Part IV - Mark Twain, Fowelr's, and Big Thunder
Post #54: Part V - DCA, Sorcerer's Workshop, Golden Horshoe and the Billies
Post #60: Part VI - Pirate Art, Mark Twain, Fort Demolition, Fantasmic set up
Post #71: Part VII - All American College Band
Post #72: Part VIII - Fireworks and....
Post #75: Part IX - Nightshots
(Part I)
So....yesterday was the first time LDF and his kids made it from 8:30 am....to PARK CLOSING! Whooooo hoooo....ooooo.....
:sleep: zzzzzzzzzzzzz..........
Mmmmph? Where was I....?
Without further ado.....on with the report!
We began the day at 8:30am with NO LINE!! (those deluxe fastpasses just paid for themselves as the Socal passes were blocked out.) The first thing I noticed was that the refurb had been completed on the Main Street Station: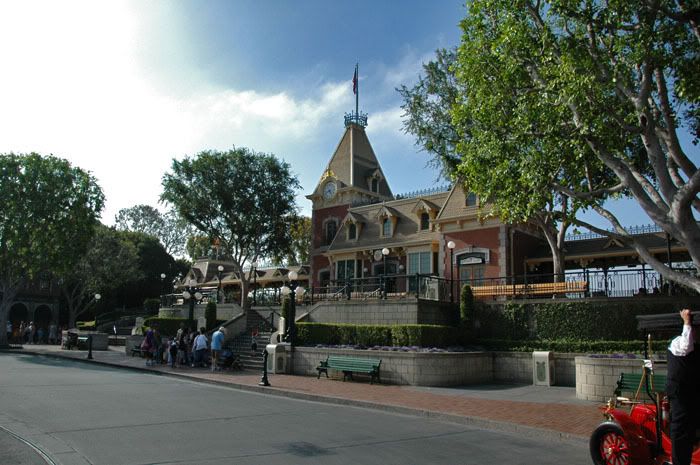 and of course we headed straight to the subs!
:botox:
Which already had a two hour plus wait. So off to Space Mountain which we fastpassed and then jumped in line for with a 15 minute standby line:
I like how you you can see tonsils in at least two of my kids on this shot...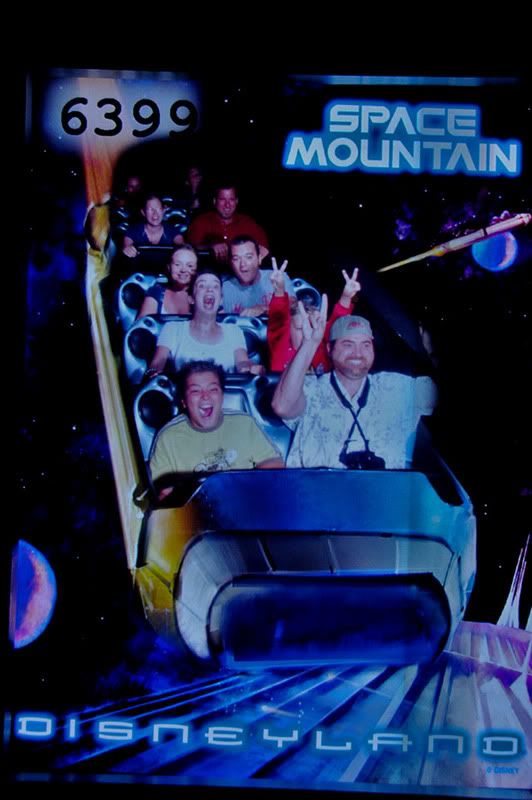 Then off to Buzz and Star Tours. Lightspeed to Endor!
Then off to Splash Mountain...
Again we fastpassed and jumped in a standby line of 10 minutes...(Maybe everyone else is in line for Nemo?) The view from the Splash queue:
Then off to show the kids the new Pirate Lair. Arrrrrrrr....
Davy Jones' Locker...
My daughter, brave soul that she is, works up enough courage to touch it. "Ewwwwwww!"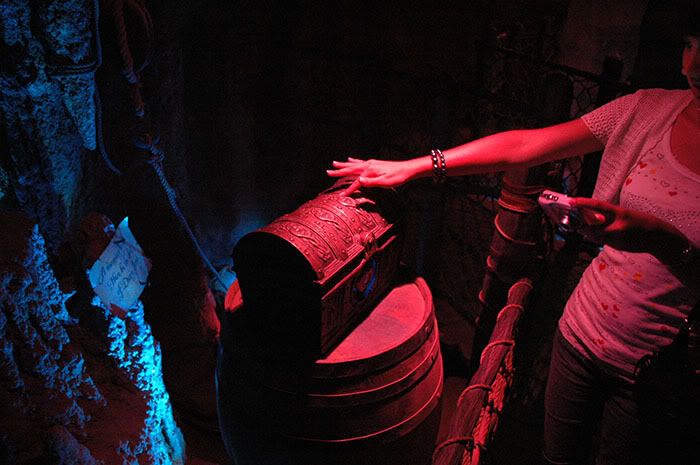 Then off to the back side of the island. The bilge pumps...
"AUUUUUUUGH!" Should I leave them? Hmmmmm....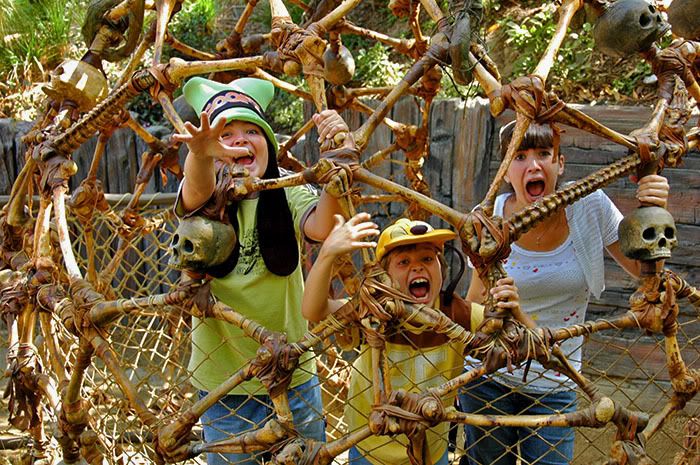 The skeleton hoist seems to be working again...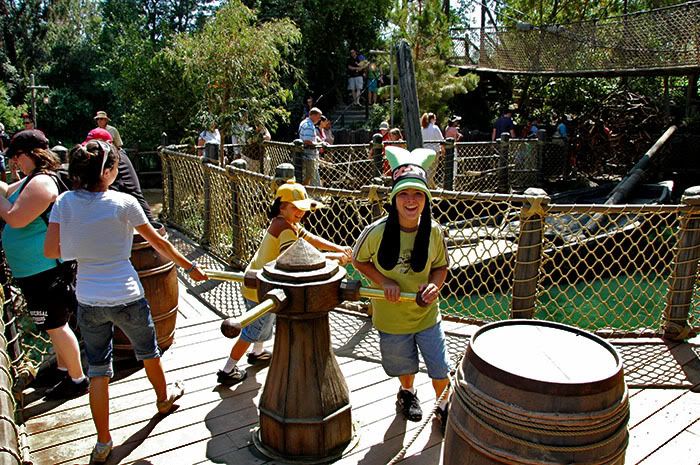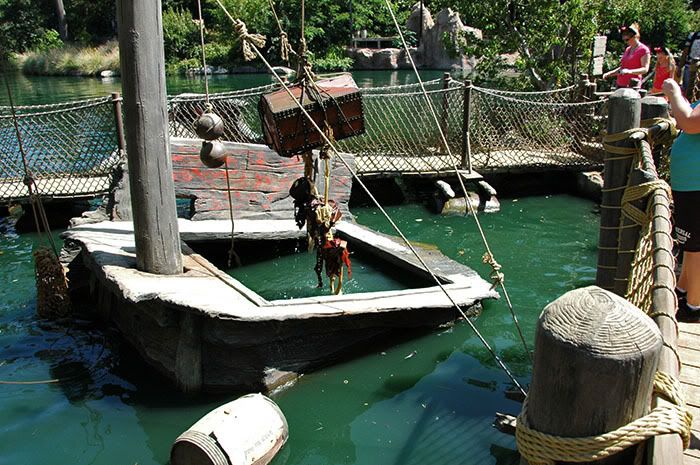 The kids enjoyed the view from the tree house...
And I got a chance to try out my new 18-200 lens...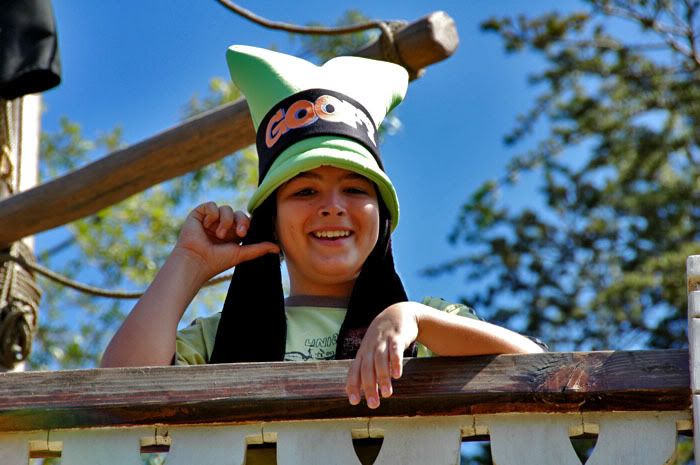 The fort is being dismantled little by little...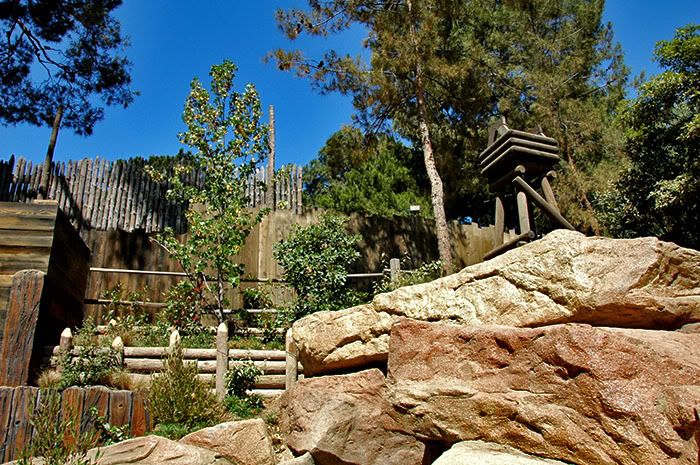 (More shots on that later...)
The mighty Columbia makes it's trip around the island...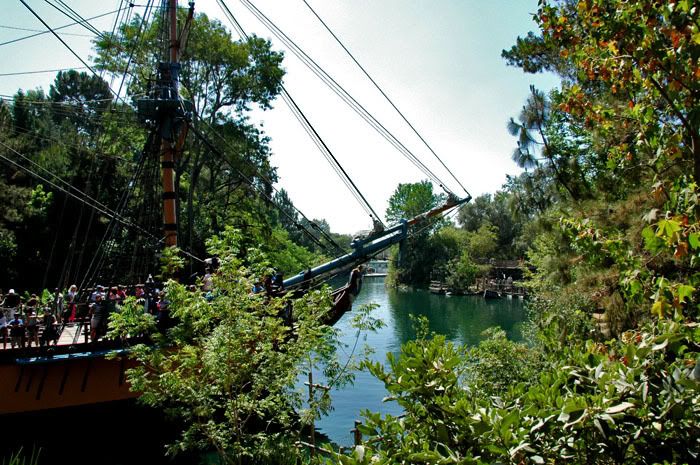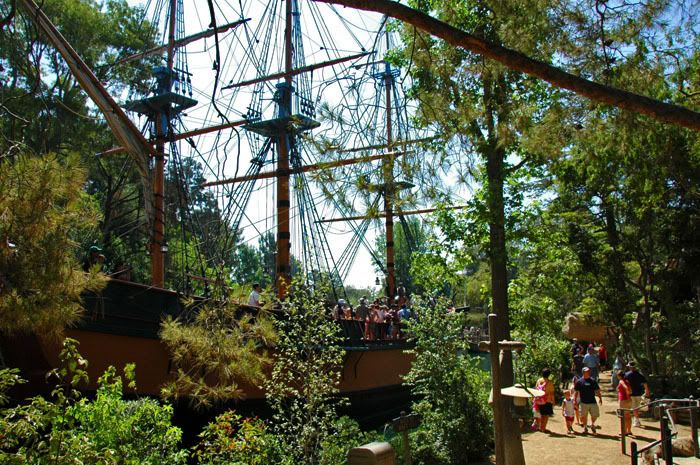 And what would a Pirate Lair be without Pirates?
More to come....