Boy, it's been a while since TR'ing. I feel like it's my first one all over again XD
So...7:00 AM. WeWants' cell alarm goes off, waking both of us.
The beginning of a very long day.
WeWants, in her kitchen/dining room....thing.
We were ready to go to DLR by 8:00, but WeWants' mom insisted on taking us out for a good breakfast, at Millie's on Imperial Hwy in Brea. That killed our initial desire to go on Subs first thing, since we didn't leave the restaurant until after 9:00. (I have no pictures of this.)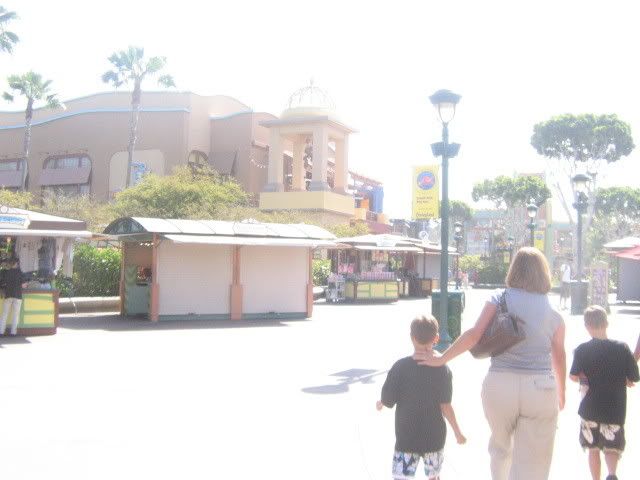 Arriving at DLR!! In Downtown.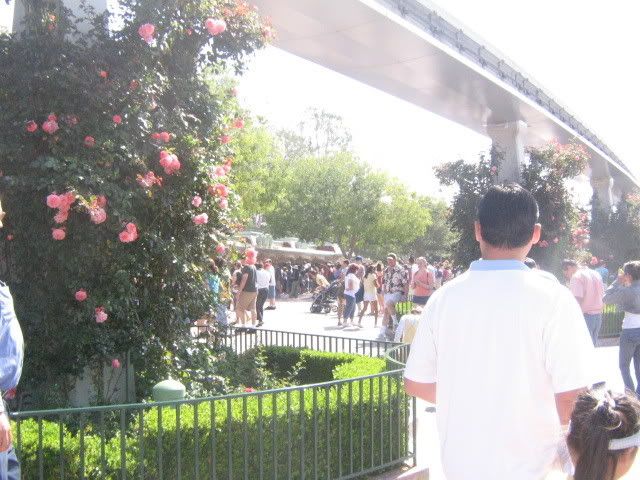 The extremely crowded line to enter...was this to be our fate all day??

Hehe, it looks just like the old poster except with cartoon characters on it!!
We got into the park, finally, and naturally our first stop was to mock the people in line for Subs. This was a three hour line by the time we got there--a little after 9:30--and it struck us as funny that people were putting themselves through this so early in the day.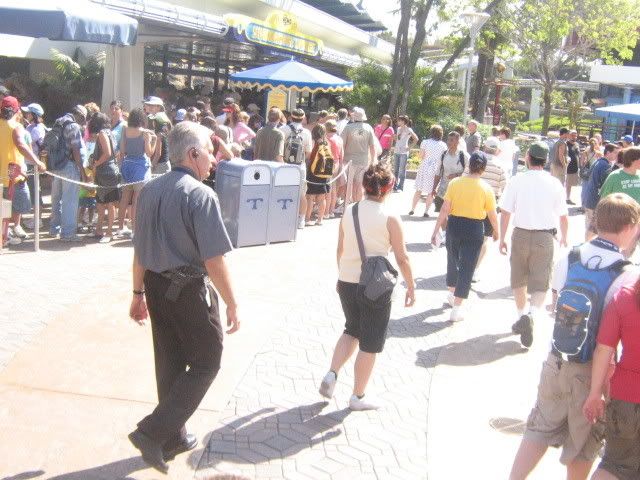 The line begins.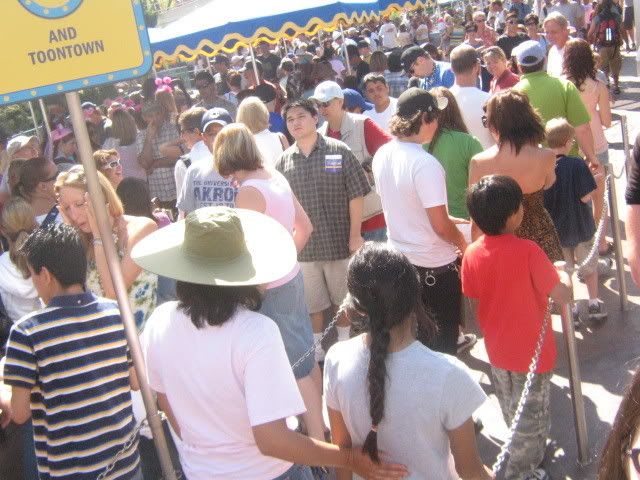 And continues.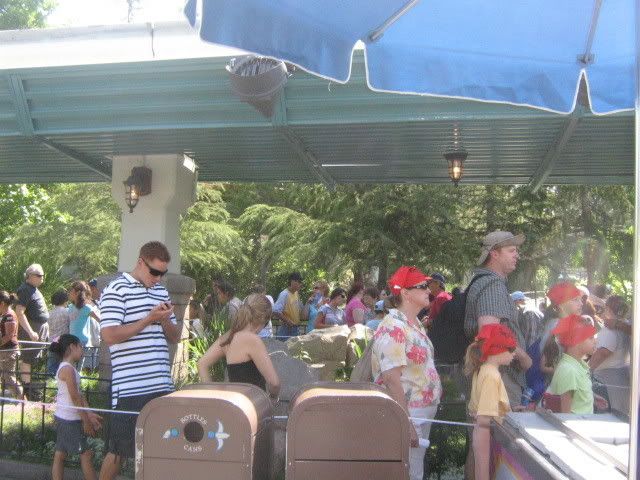 And continues.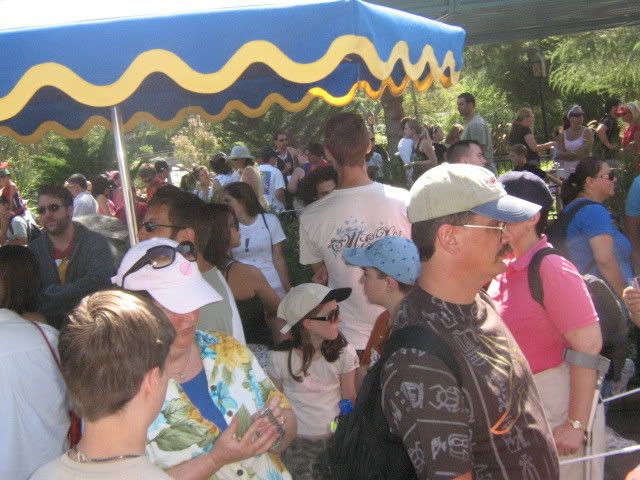 And continues.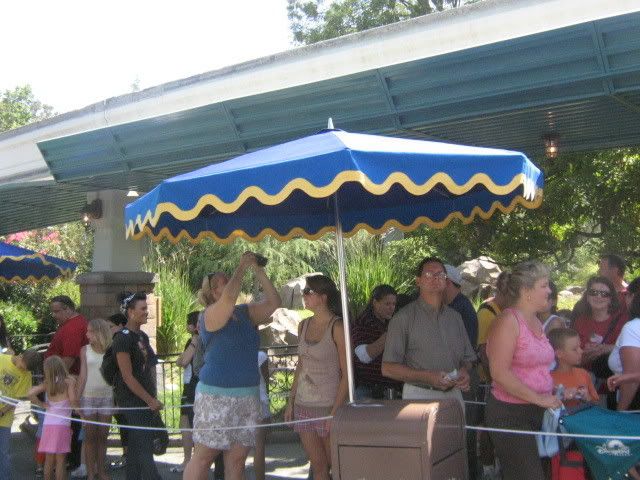 And continues.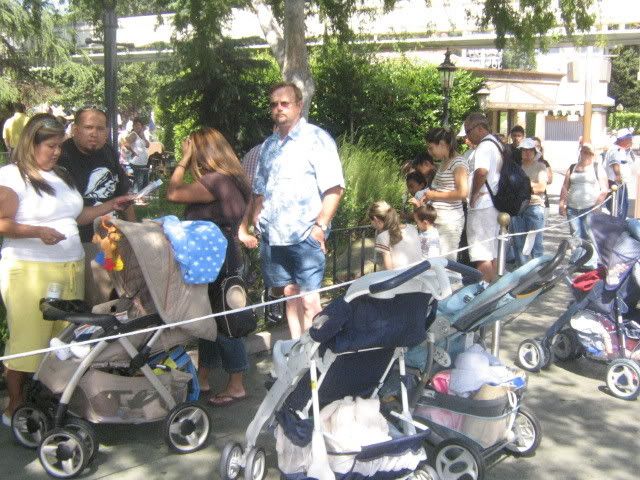 ...*sigh* and continues....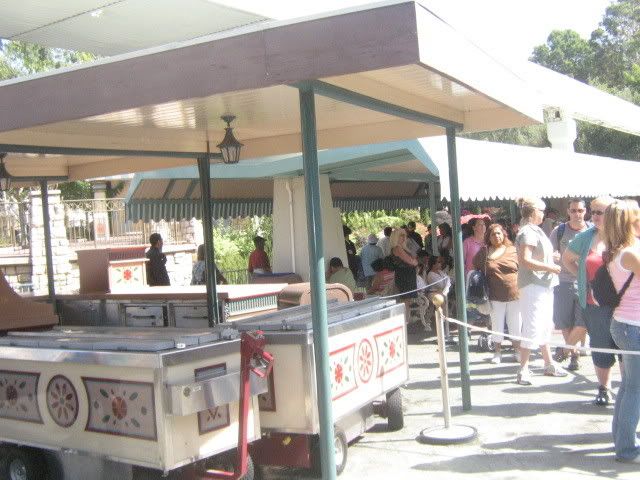 ....AND CONTI--ooh! Snacks!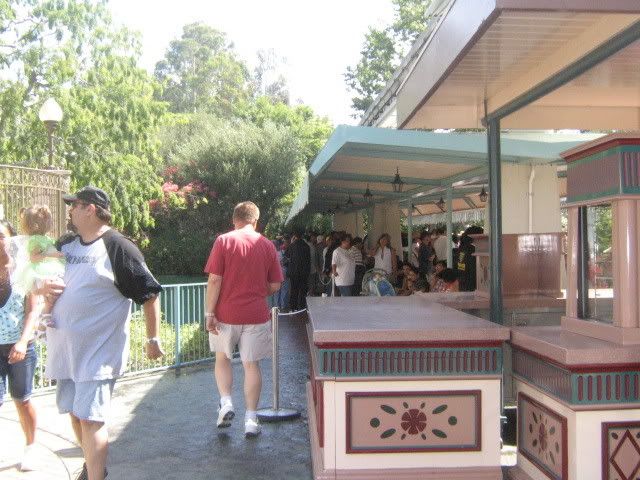 And continu--Oh, it's over.

Seeing as the line was so outrageous, (and since we had walked by laughing at them loudly and didn't want to get jumped if we got in line) we went over to Star Tours, which I hadn't gone on in a while and it killed time before fellow MC'er Tiwat showed up.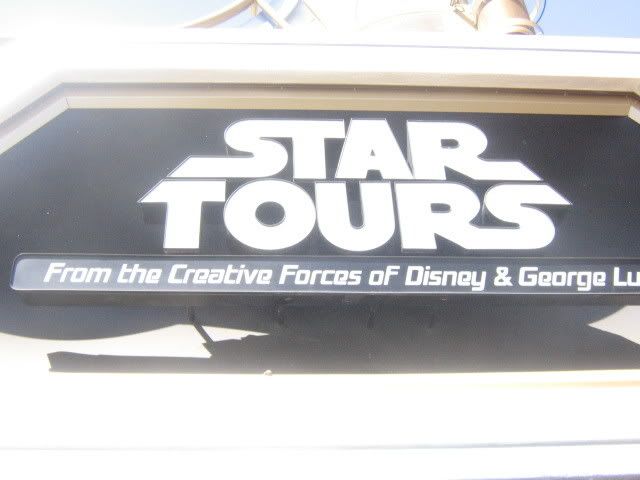 *sings Star Wars theme annoyingly*

While in line, we had fun with my camera!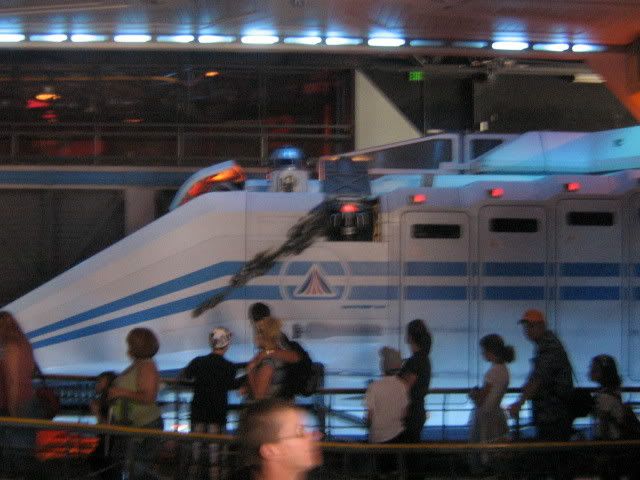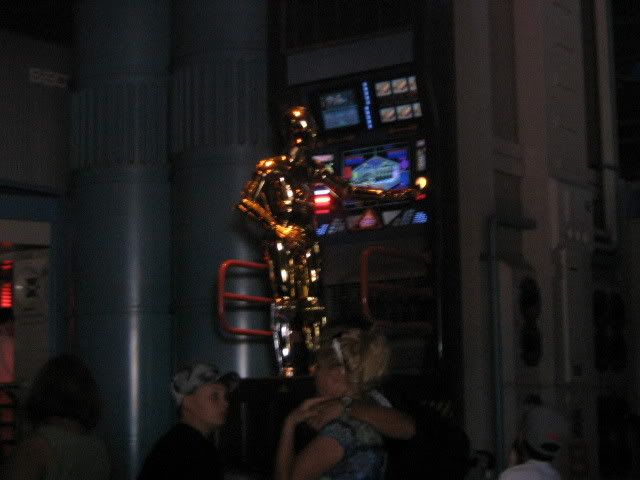 Tiwat called, he was stuck in traffic and would be there within the hour.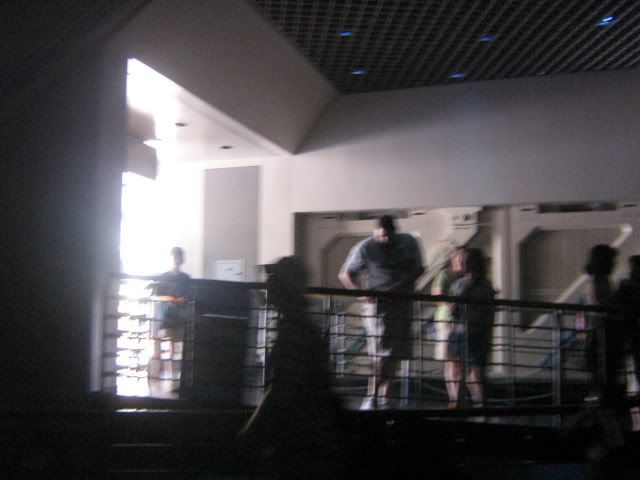 Tourists!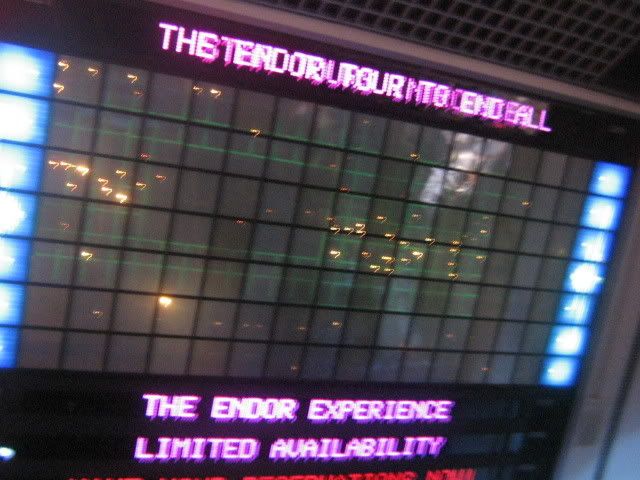 The screen was broken...not the lettering, that was just awesome timing.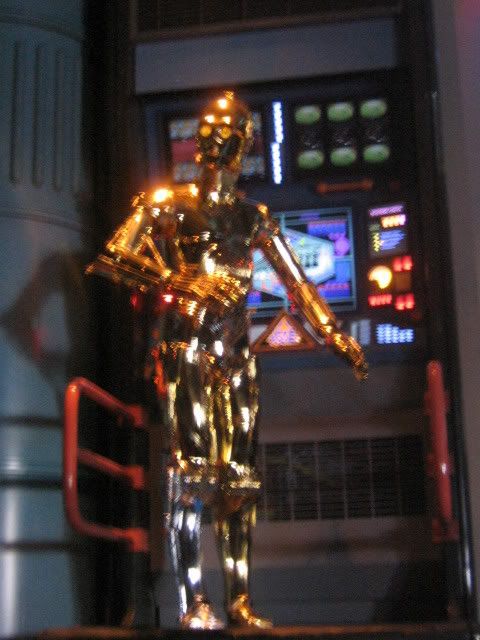 ...more C-3PO....

After Star Tours, we saw that the Jedi show was going on, so we mosied on over to watch it...and look for our friend, who works it on Fridays.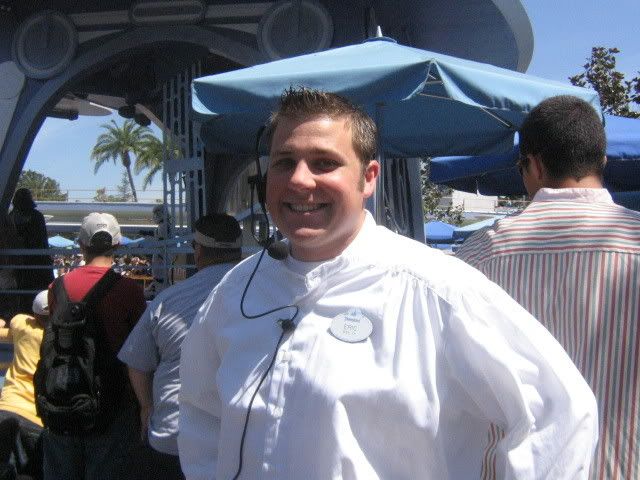 Mission Accomplished! We found Cheesy!! (who I have mentioned in other TR's)

Tiwat arrives!! We wandered around for a bit before deciding to go over to Mansion, and Tiwat insisted we take the train. Lazy bones.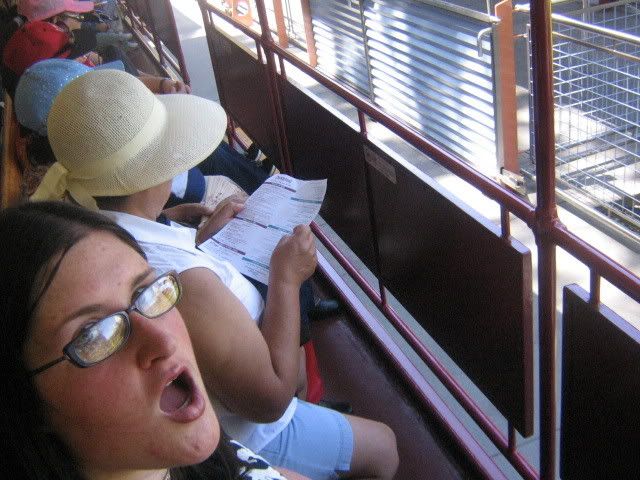 Yum....dinosaurs.

So Mansion....In the
elevator
stretching gallery, the butler was in dead-on (hehe, bad pun) character,and since we were right next to him I asked if I could hug him because he was awesome.
"H-huuuu-ghh?" he asked, before inching towards me. I hugged him and he shuddered away. "Your body is so warm," he said. "I'm used to dealing with...
colder
bodies."
I laughed. "You're very good at this," I said.
"Thank you," he said. "I can only assume that at whatever you do, you are also very good." Then the lights went out.
When the lights came back up, he was nose to nose with me, staring at me in the best butler/bellhop look I've ever been given. I just smiled and told him he was very good at this again, and we vacated the elevator.
...More to come.