The wait is over folks - literally! Finding Nemo Submarine Voyage now offers Fastpass, and it's the hottest ticket in all of Disneyland!
(Why didn't I bring my camera? :bang: Luckily I got my scanner...)
I arrived at the main entrance early with my gf and our first priority was to board the subs since she hadn't seen it yet. So our game plan was to get there as early as possible and beat the ropedrop throng. But she was looking at the subs on the map and she said to me, "I didn't know Nemo had Fastpass."
I grabbed it from her and saw this: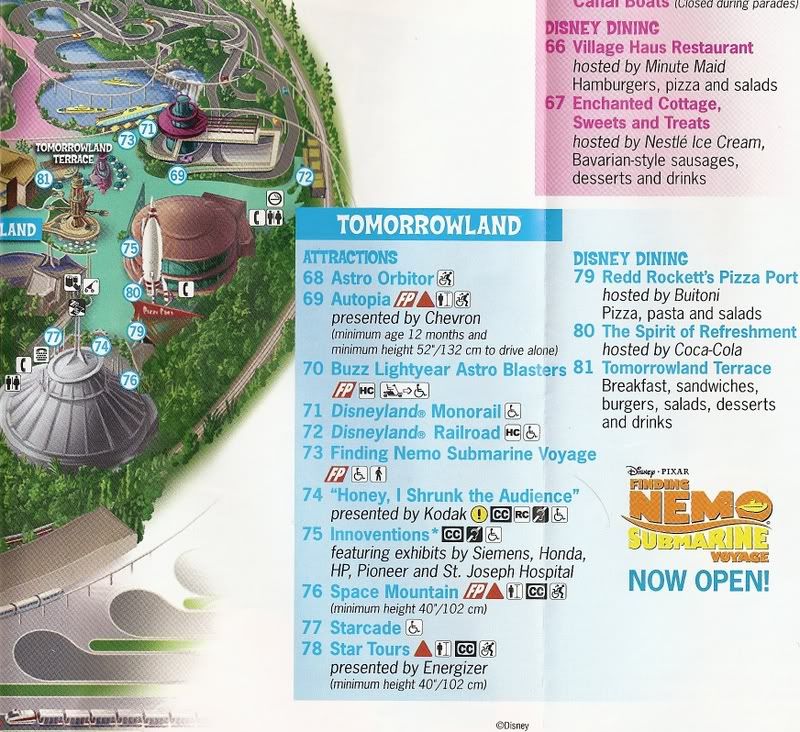 I couldn't believe it, but then I opened the entertainment guide and, sure enough: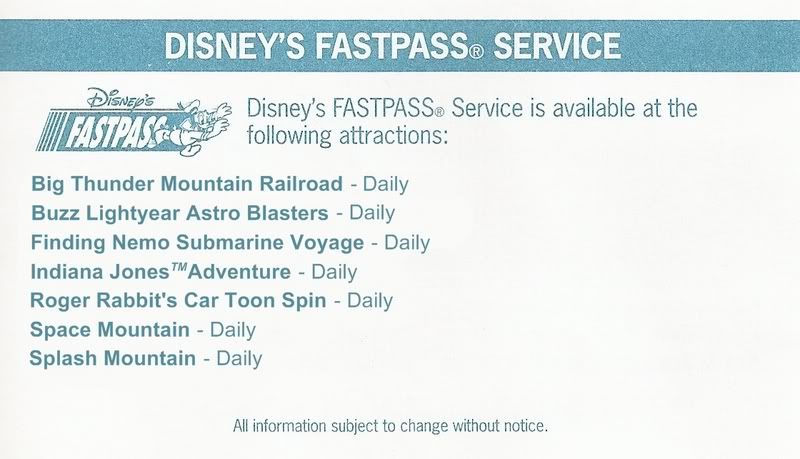 I asked a CM about it, and he told me the subs are indeed offering Fastpass, starting today, from the machines that were recently for the Autopia, next to Innoventions.
So we changed our plans and ran to the machines instead. We were one of the first ones there, and our time slot was for 8:40 to 9:40 a.m. We returned to the attraction and boarded within minutes! Woo hoo! :yea:
I kept a nonvalid Fastpass: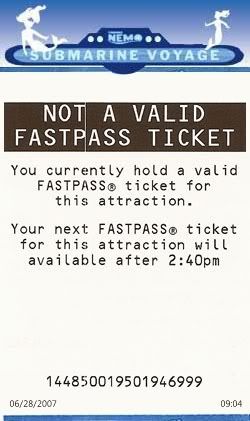 It didn't seem like many guests were aware of it at first, but once people got deterred by the madhouse taking place on the walkway in front of FNSV, they started queuing up like mad for Fastpass. When we walked by later at noon, Fastpass was gone!
So get there early and save yourself from waiting in the hot sun! It's totally worth it!