Sunday, July 1...the anniversary of the birth of one great, classy guy...who makes this all possible...so without further ado...
Da da da da DA da da da da....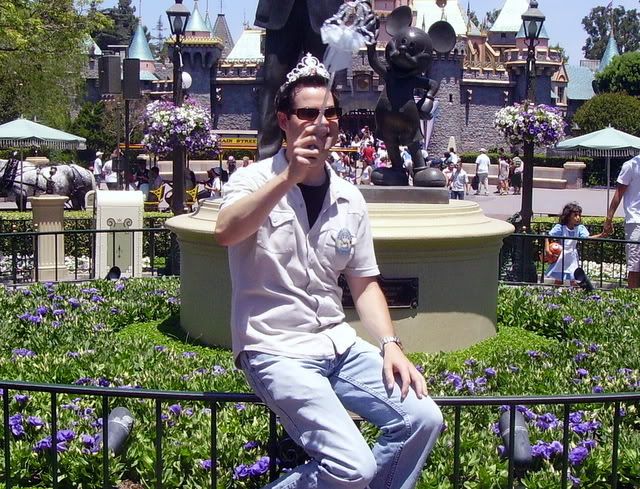 TODAY IS YOUR BIRTHDAY!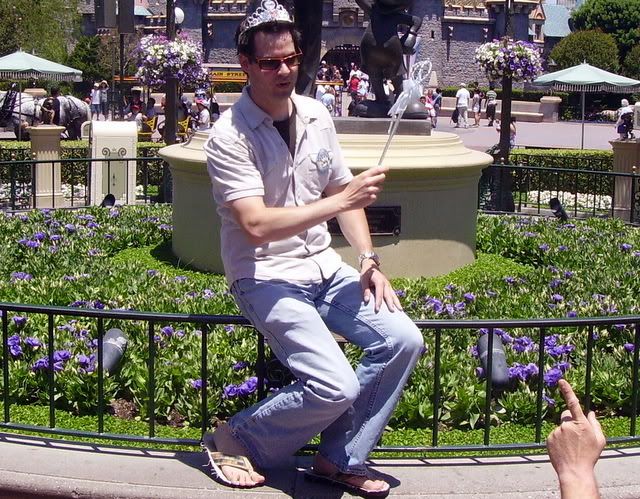 Da da da da DA da da da (just the way Lennon and McCartney wrote it, I'm sure
)
YOU'RE GONNA HAVE A GOOD TIME
Da da da da DA da da da da TODAY IS YOUR BIRTH DAY...
HAPPY BIRTH-DAY TO YOU....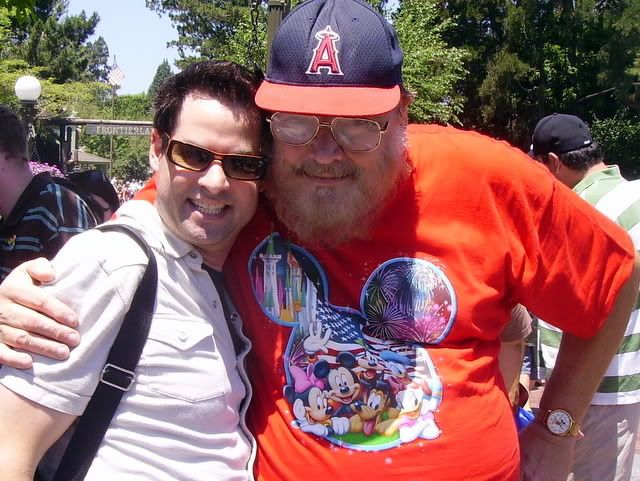 Well, I'll just bet that after last week's extravanganza, you just wouldn't have to be puttin' up with any more of my pictorial blatherings for awhile.
And, oh, about a week or so, I would have said....you're right. I mean, I knew that this past Sunday was Dustysage's birthday.
And I knew...without the efforts of Mr. Dusty, well I just wouldn't be here typing away toward y'all right now. But it just didn't look like I could make it.
As you may know, I live...in La Conchita...an enclave in northwest Ventura County, about 140 miles from where my Mom is, in a residential hospital type place in Newport Beach.
So she calls me and says...she needed to see me over the weekend.
How about Sunday, 3pm I said
. Fine, she said. :yea:
And guess where there's a real fine rest stop, right on the way...just off the I-5...
Imagine the coincidence.
Somehow, I wind up at the Happiest Place On Earth...and I see that wonderful, welcoming sight...
And I even have time to board that very next train...and sit and wait for several minutes. (The CM "conductor" tells us that we are being held up by a "slow and innefficient" train still in the NOS station).
But what did I care about waiting? I was there at DL on a day I didn't think I would be...just waitin' for the noon meet where we would be honoring a man I greatly admire.
So I rode the train into Tomorrowland.
Y'know, I gotta say that these guys really clean up,
man
...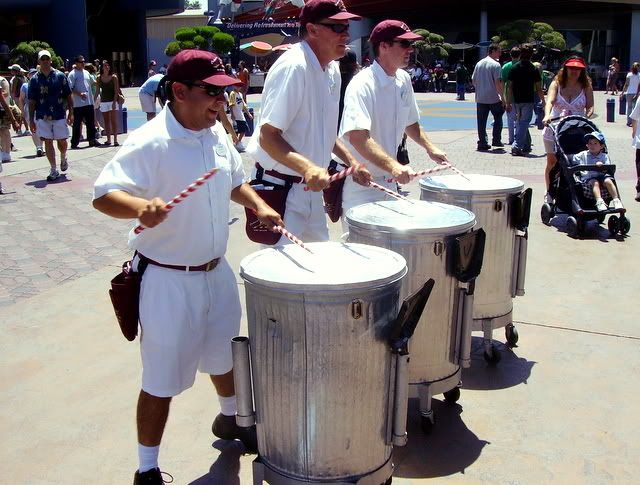 Three guys, dressed in white, at your service. Like of like from the "Back to the Future" movies, or maybe "Pleasantville"
..."We're the men of Texaco, we work from Maine to Mexico
...
But. alas, July 1, 2007 it be...and a special meet awaited.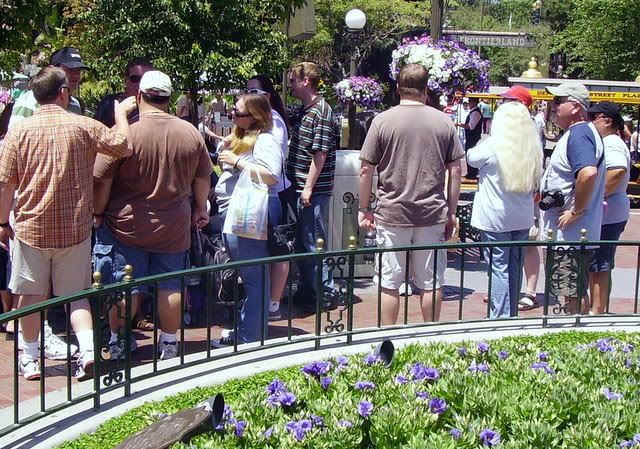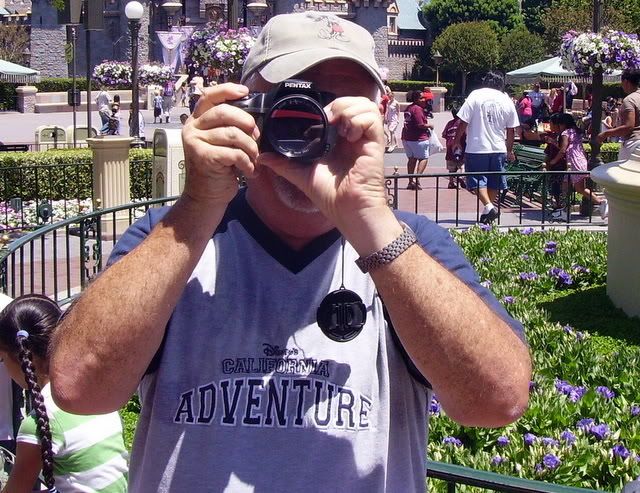 Say cheeseburger, everyone...