Okay So I am MAJORLY late with this report. It's been a busy couple of days.
The day started bright and sunny. After a birthday breakfast with the ladies, Dustysage, Sam and I headed off to the park. We enjoyed the enjoyable path, got through security and into the park.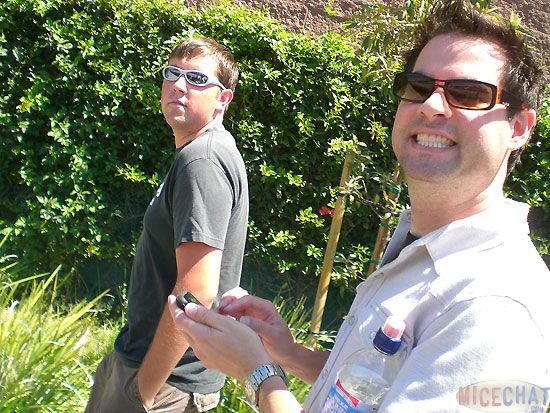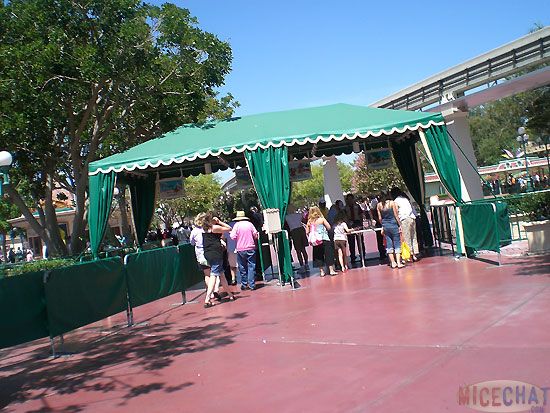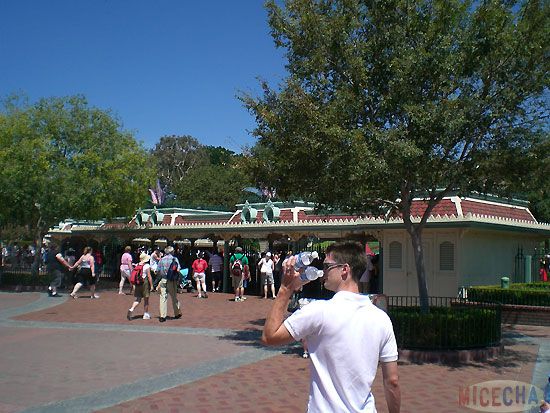 The birthday boy made a stop into City Hall for his button as Mickey and the Band marched by outside.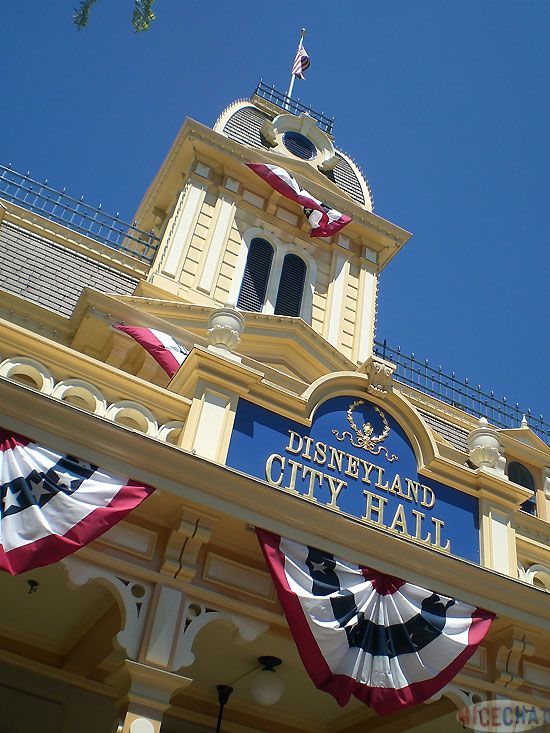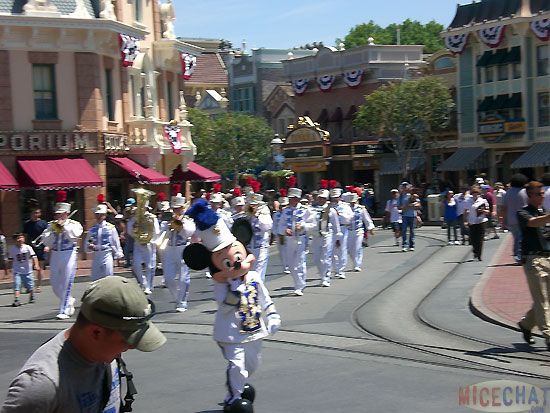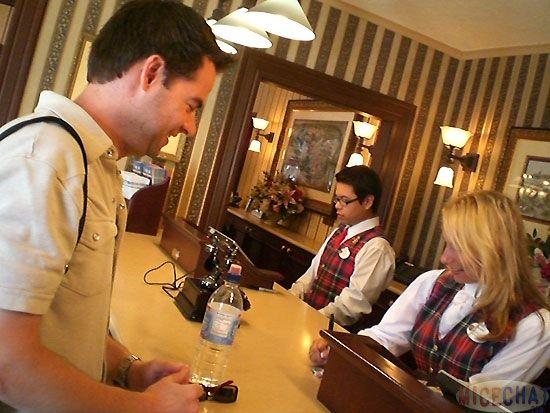 Since we had a little time to kill before the noon meet we popped into Disney's most dangerous store, Disneyana. We ran into Tiki Room Liz here and she gave Dusty an opening day Nemo pin for his B-day. SWEET!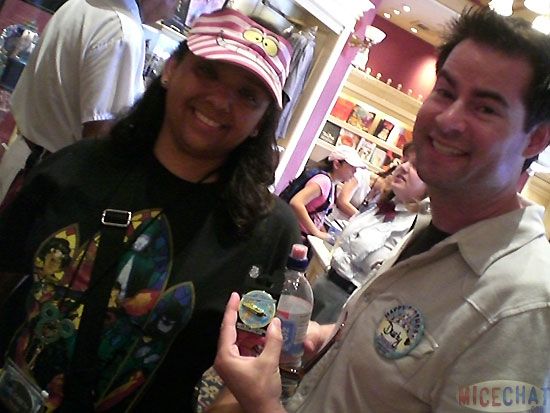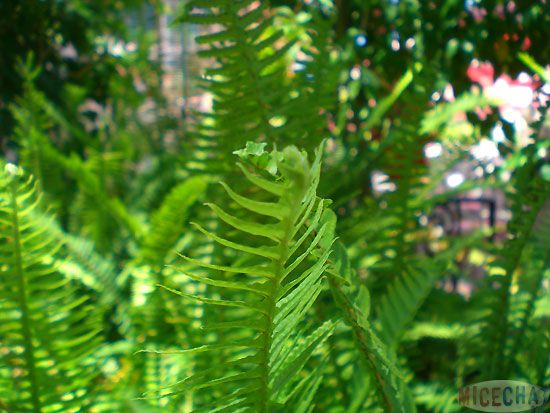 Fronds near Plaza Inn
After a brief jaunt through Tomorrowland to confirm that the subs DON'T have Fast Pass, we wandered into Fantasyland.

I wanted to ride a dark ride so we hopped onto Mr. Toad which had a very small wait time.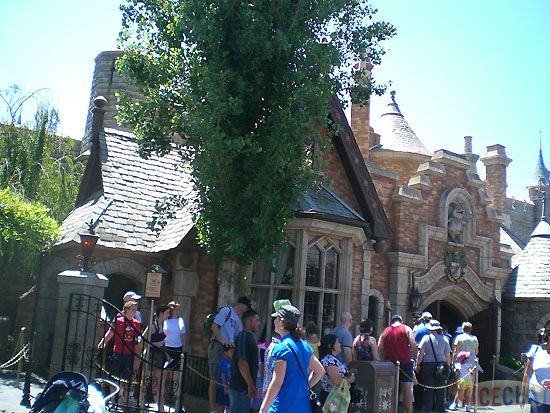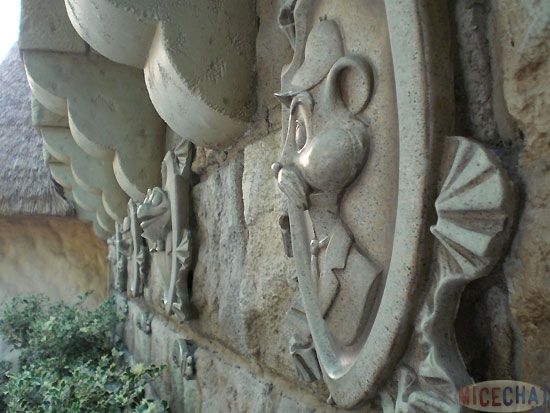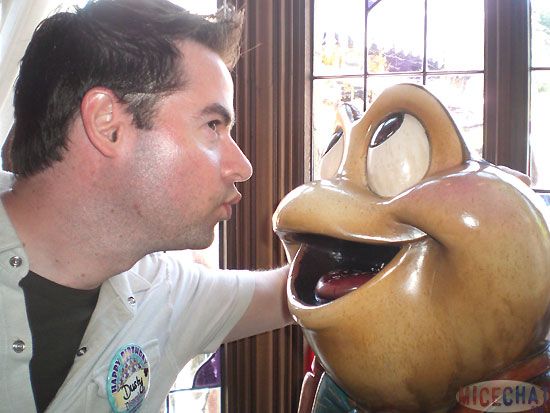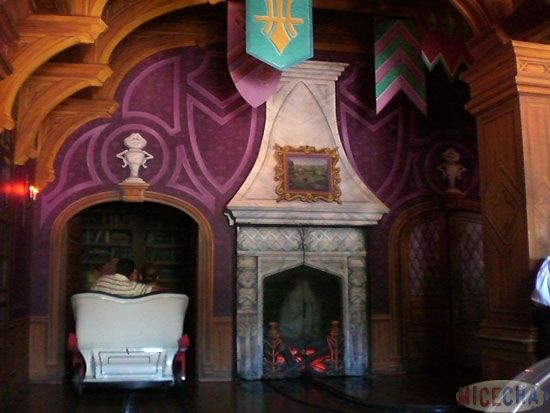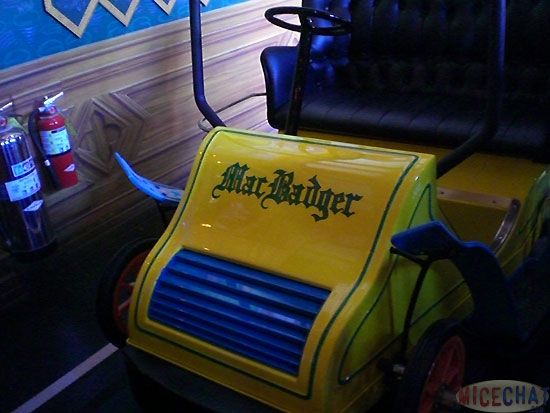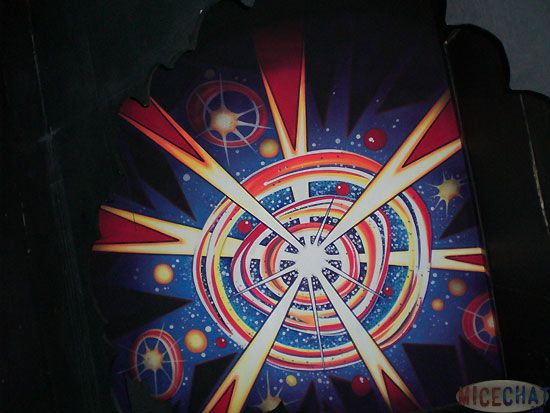 New CRASH painting

After toad it was time to get to the meet. We took the road less traveled, for us anyway, through the castle to the meet.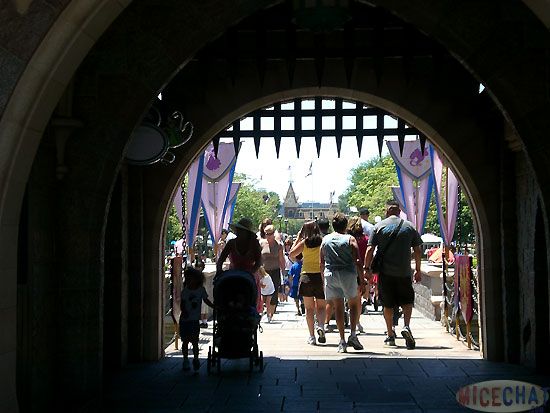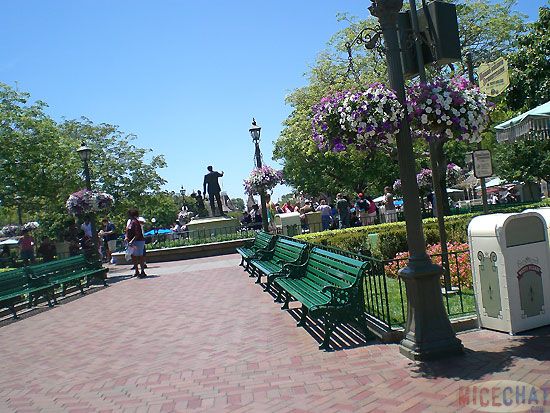 MEET PICS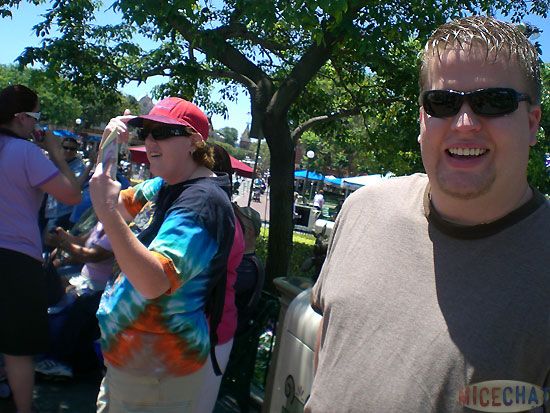 Anders gave me a HUGE hug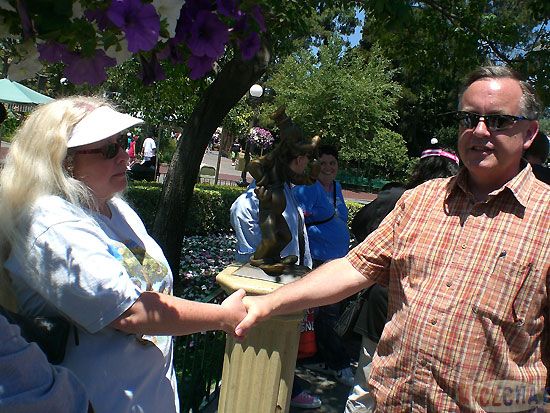 the lovely Seenoevil and Rixter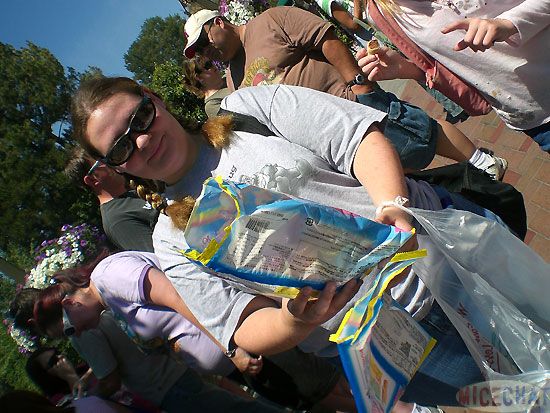 SnowWhiteRaven Showed up to Dustysage's Birthday meet with Japenese Ice Cream Candy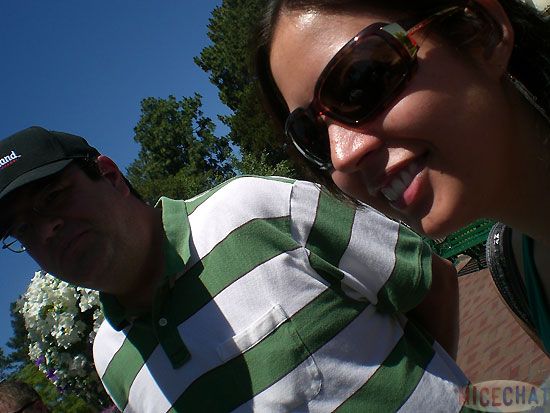 DisneyIPresume and Mousercise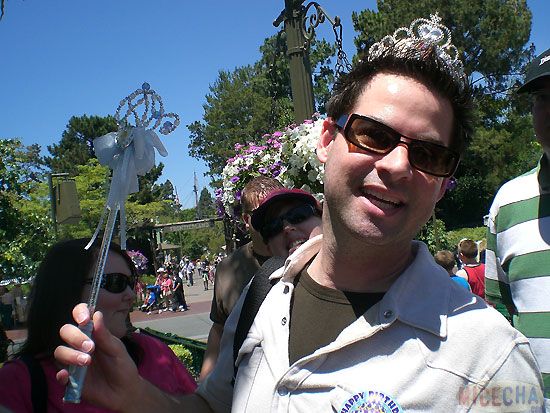 Dusty was given a tiara and wnad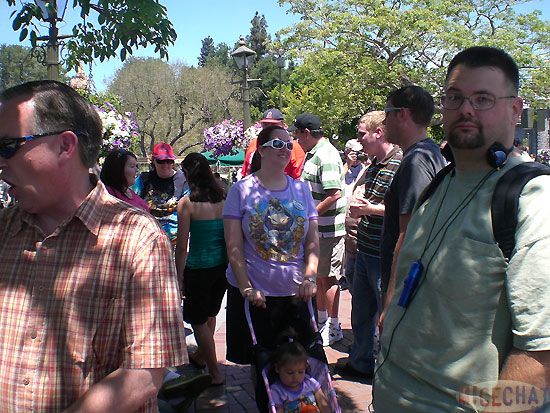 Rixter, MaxandBellesMom (it was her Bday too) and Chris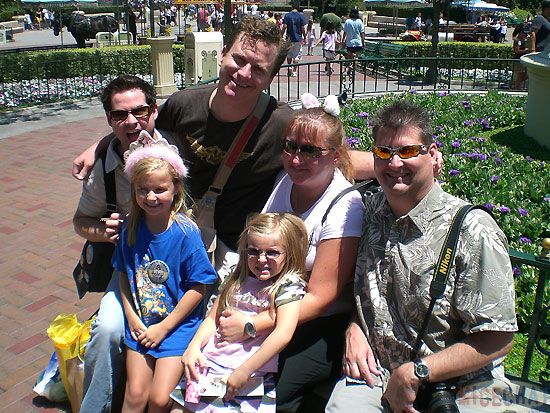 Dusty and I with our dear friends from Arizona. They were celebrating their daughter's birthday too!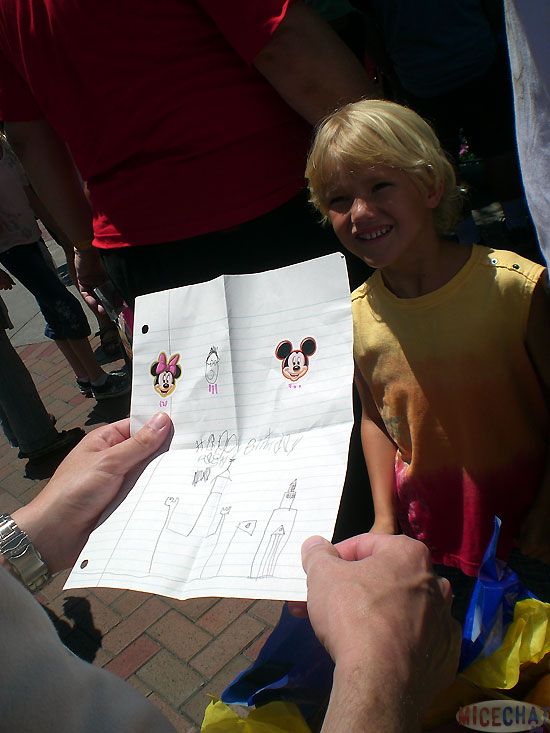 Ashee's Son had created a birthday card for Dusty. It was AWESOME!



Okay so Dusty is Mickey, but who is Fishbulb? lol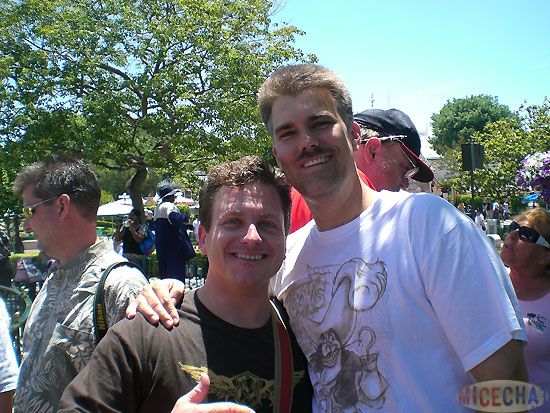 Fishbulb and Ashee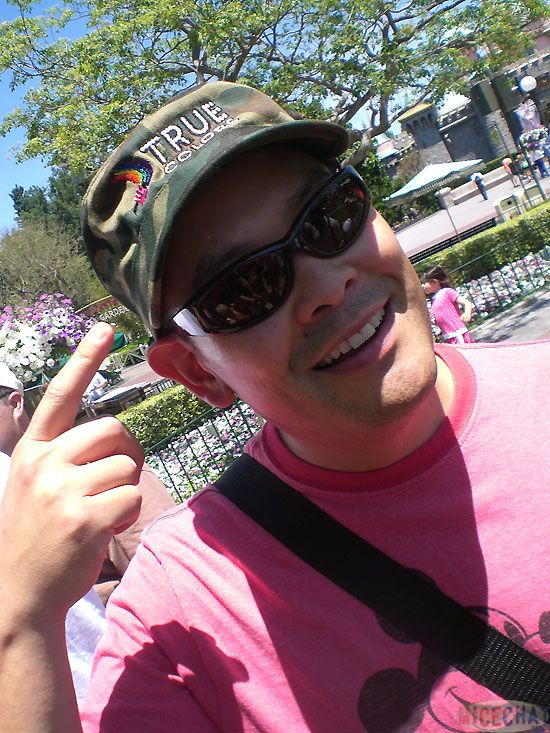 Doom BGI showed up! YAY!!!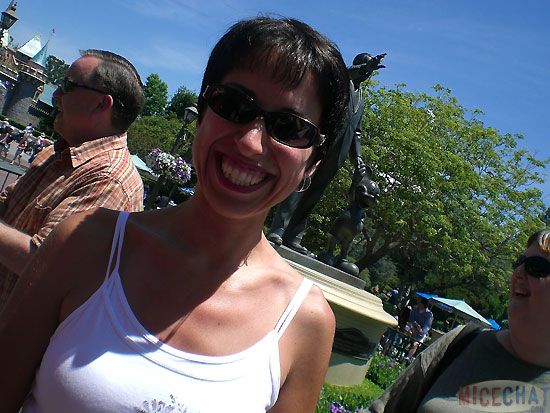 Aristocat, (we missed you Hubster)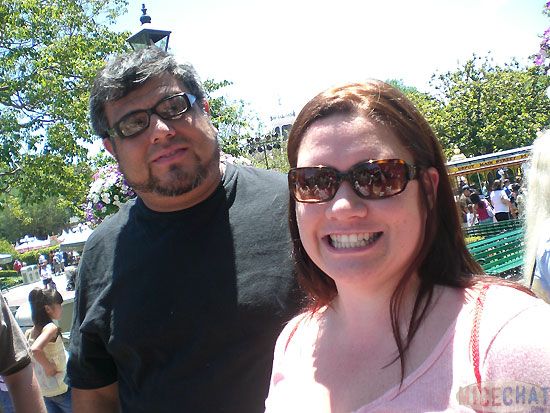 JustJohn and SimplySabrina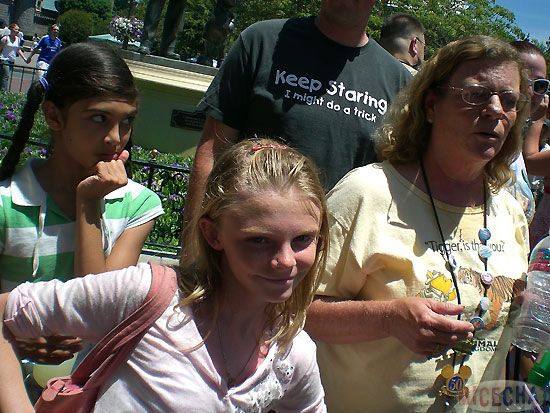 Wolfette and Wolfy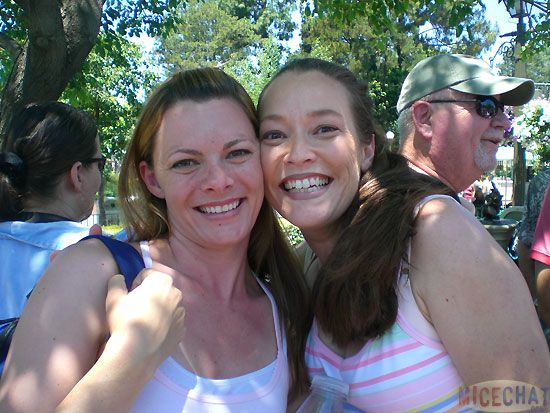 PixieChick and Co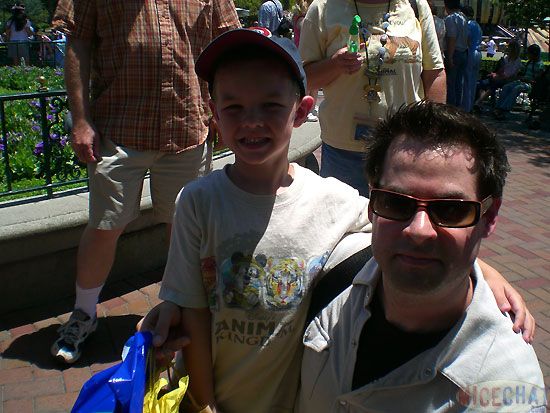 Pixiekid and Dustysage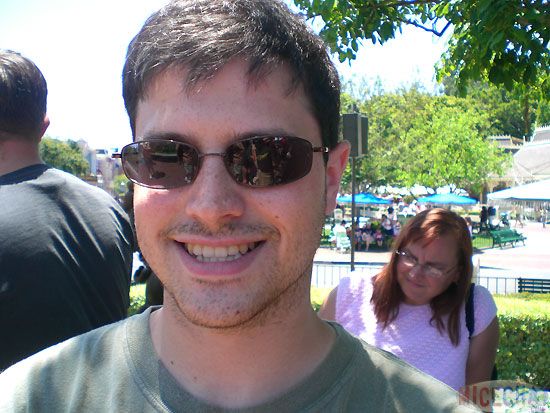 Almondot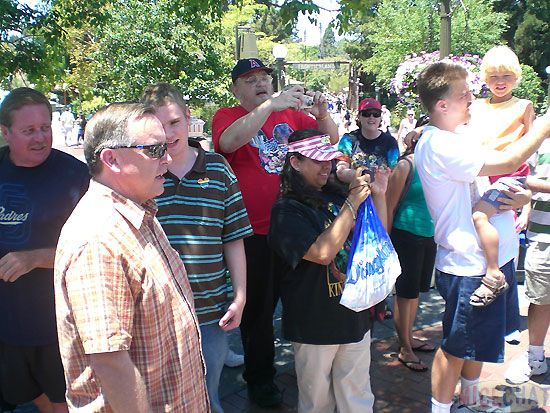 The group sang Happy Birthday to all the birthday kids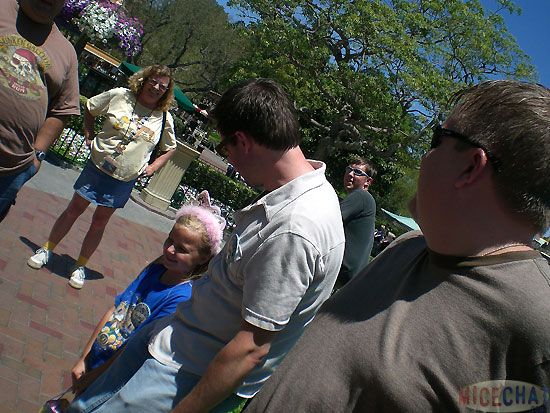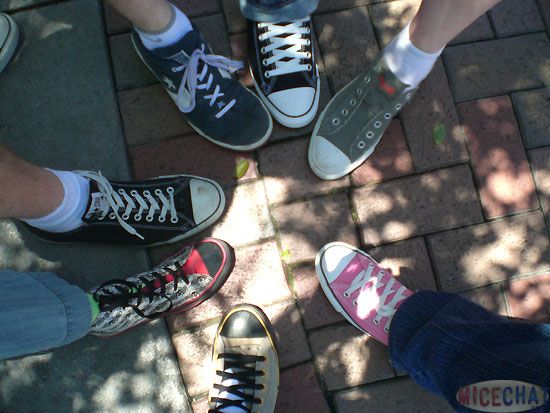 Congress of the Cons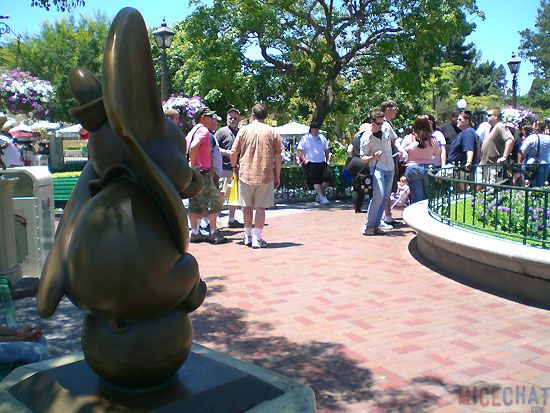 Dusty held court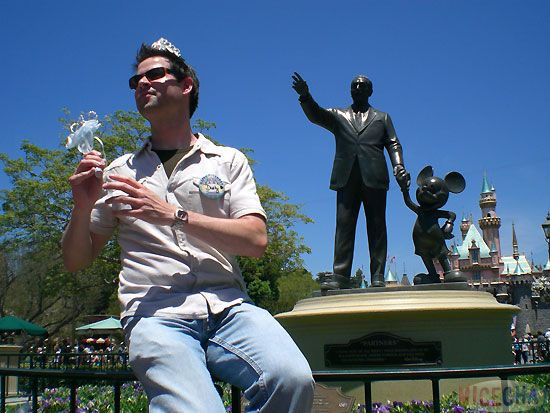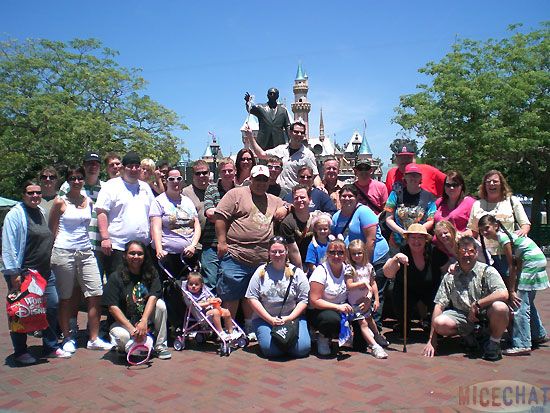 After the meet we all decided on Pizza Port for lunch while some went off to other places for eats.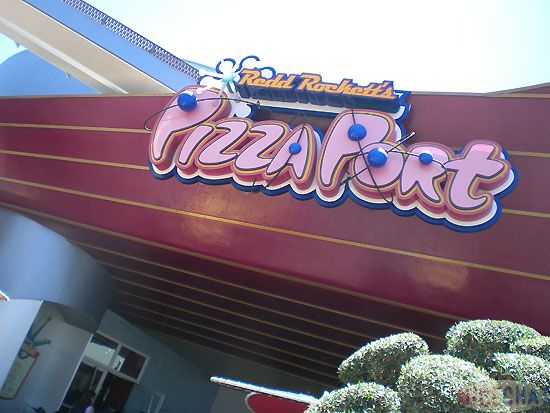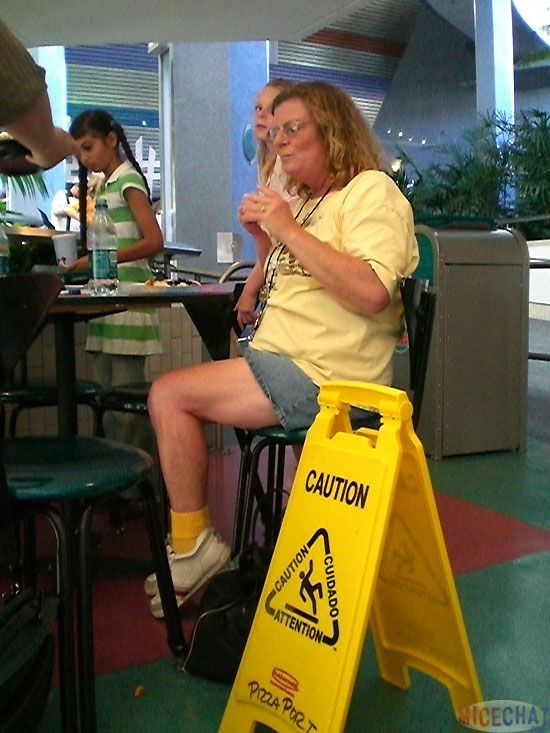 Wolfy decided to sit in a dangerous spot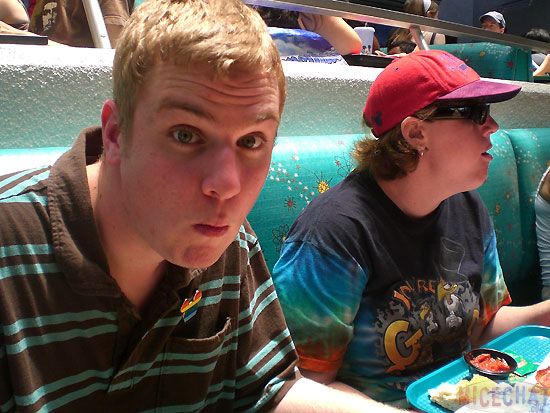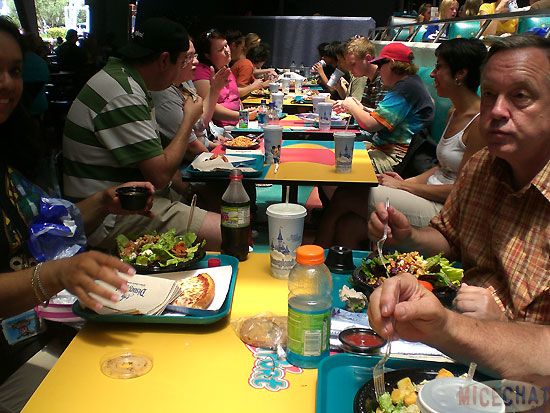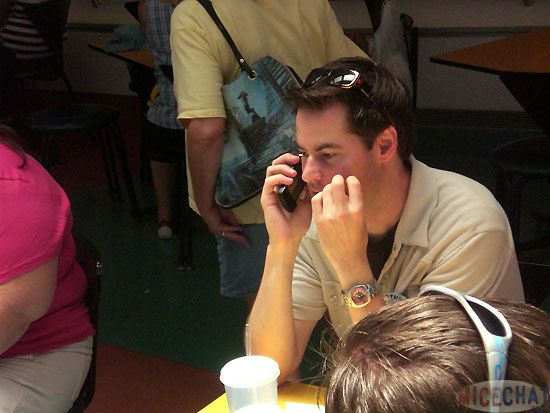 the NW MiceChatters called to tell Dusty Happy Birthday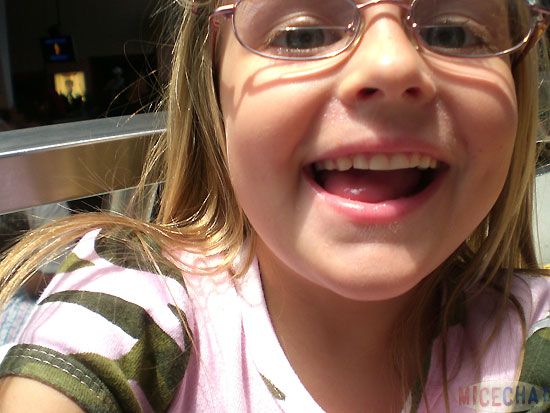 Lil'AZFan_2 and I got in a tug of war with my camera.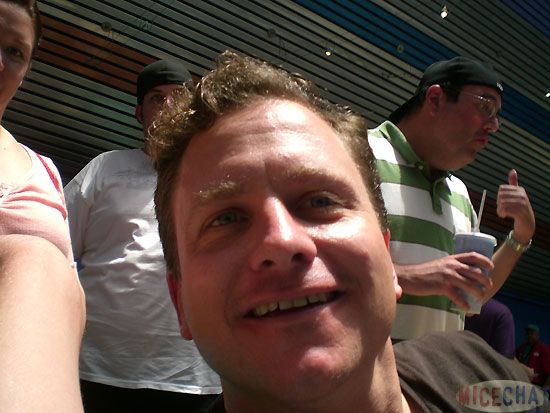 The birthday boy wanted to go on It's a Small World so the group headed on. It was a pretty tall order for a Birthday present but we did it.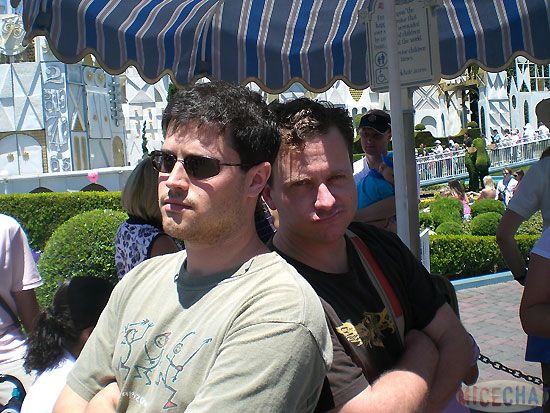 small world. yay.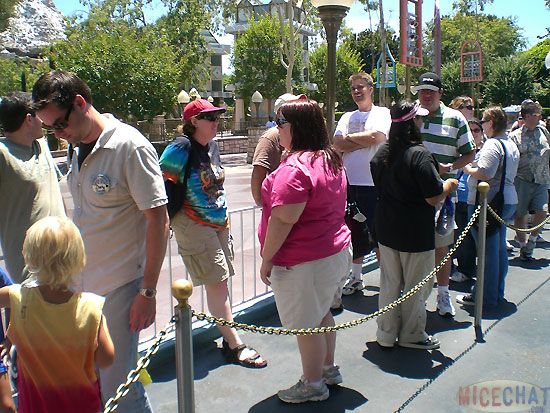 RadioBarry was a little uncomfortable near the shrubs by the queue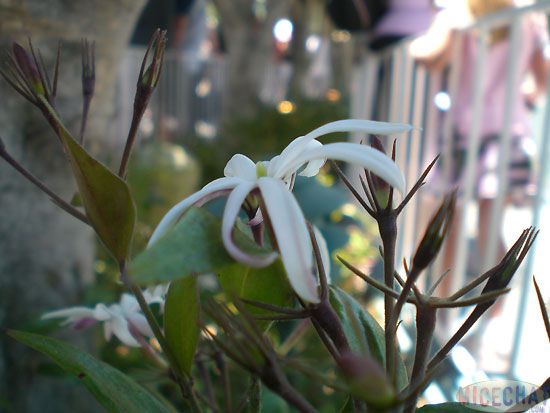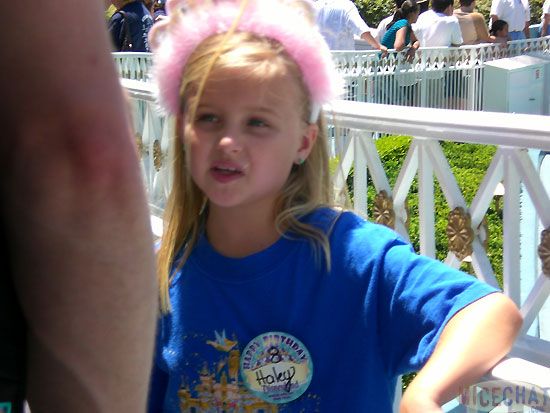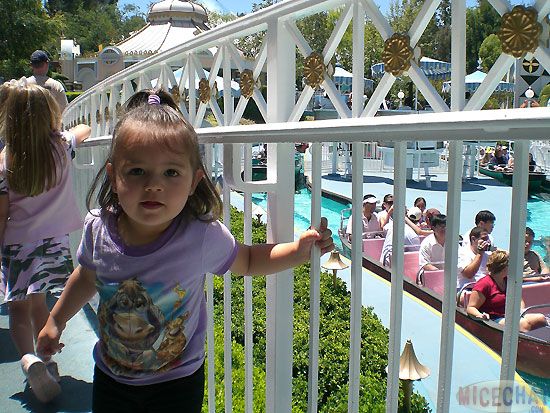 MaxandBellesmom's Daughter (photo by Almondot)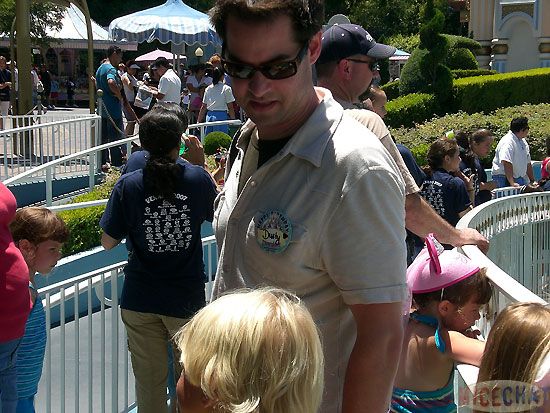 Dusty chats with Ashee'sson (photo by Almondot)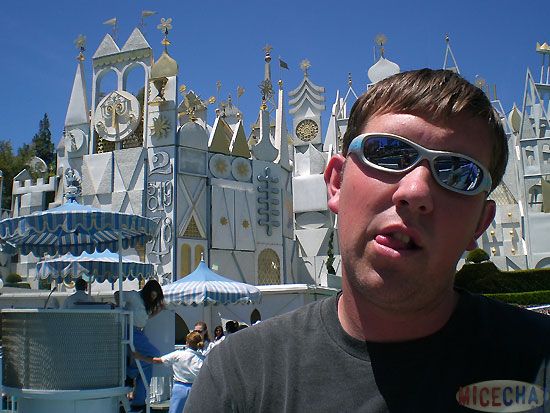 Sam expresses his anticipation for IASM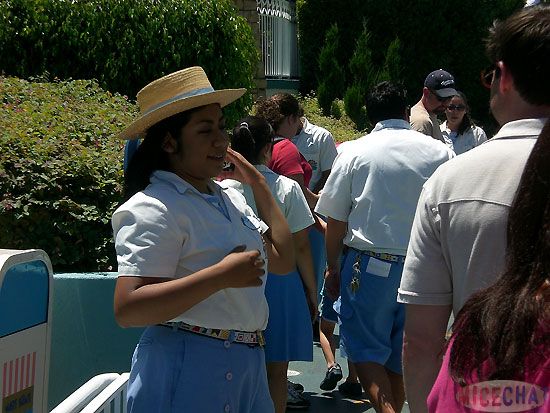 Uh, did you say you had 30 in your party?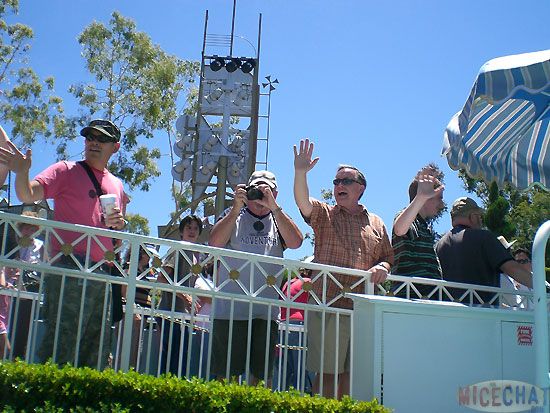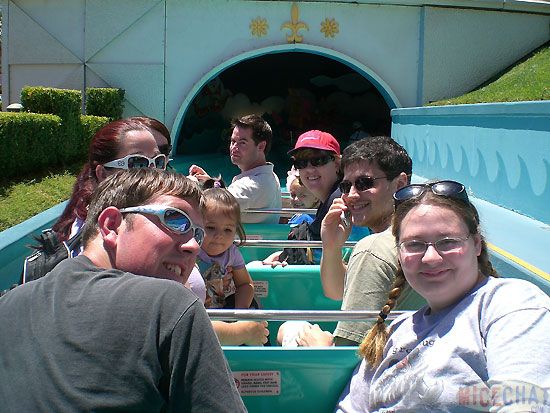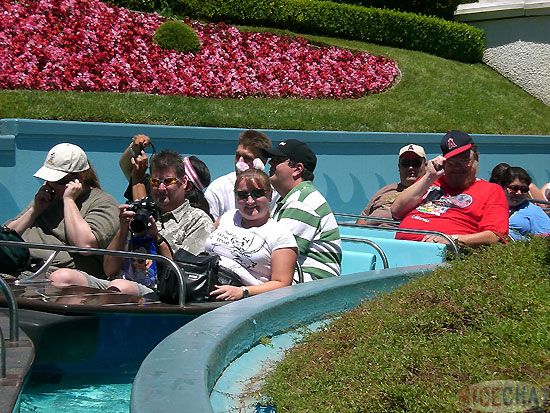 After a refreshingly cool, but equally mind numbing, ride through Small World a nice CM gave one of DisnylandAZFan's kids some YOMD pins.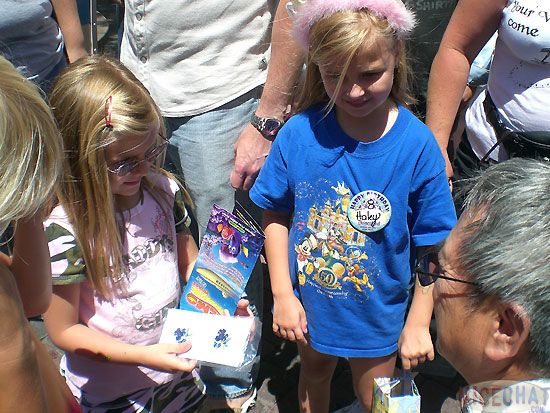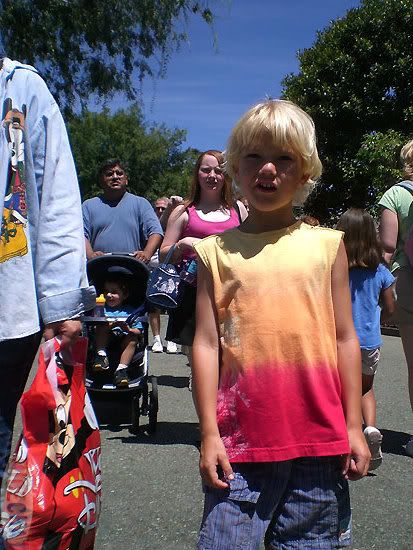 Ashee's son then led the way through Fantasyland to get to Pirates of the Carribean.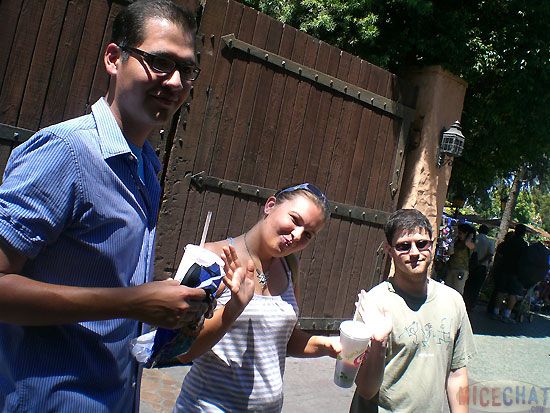 Along Big Thunder trail we ran into afew friends and they joined us for Pirates.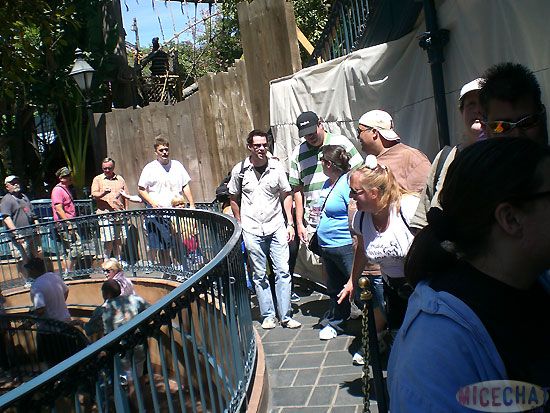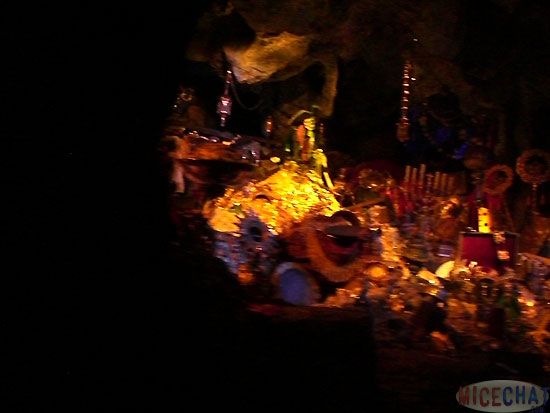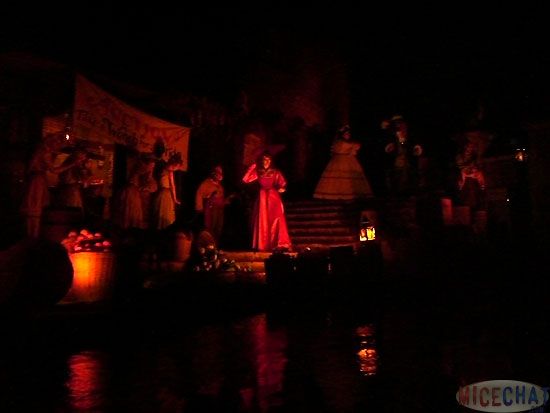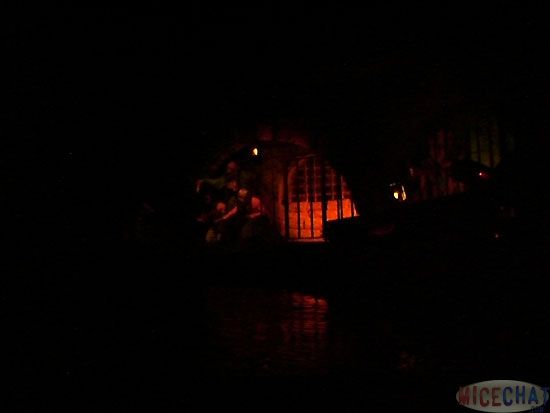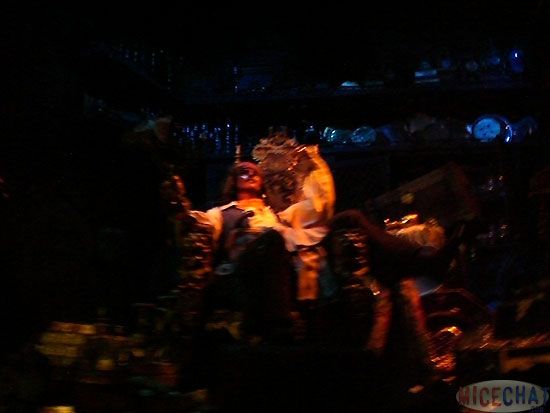 Some of the group broke off at this point to eat. The rest of us wanted more water based attractions. We wandered over to Jungle Cruise. We had a particularly great Skipper too!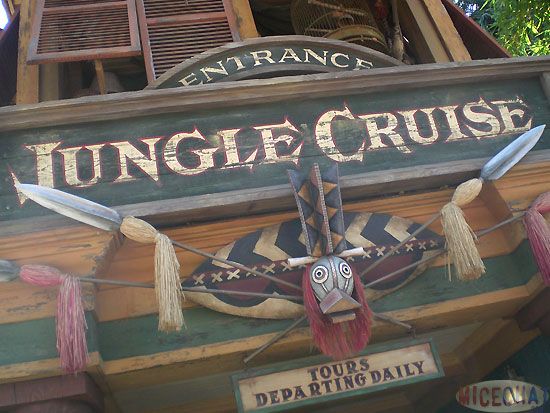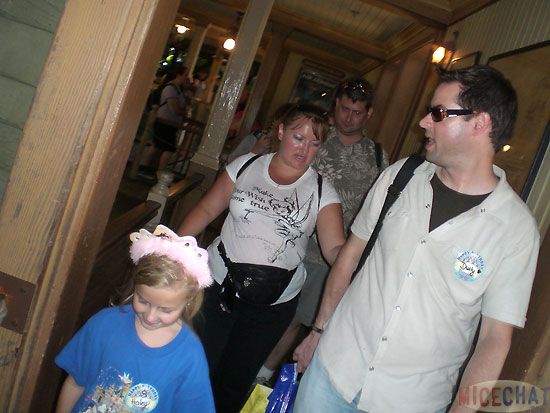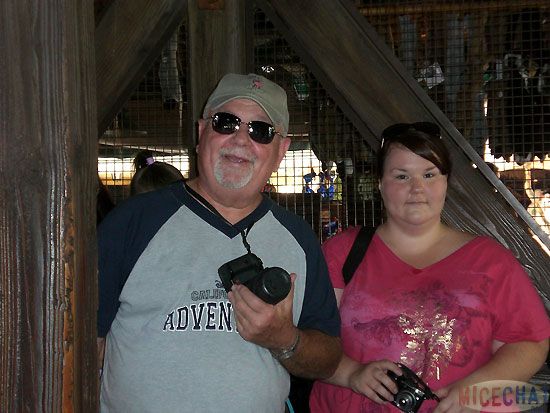 MickeyMaxx and Disneyland1978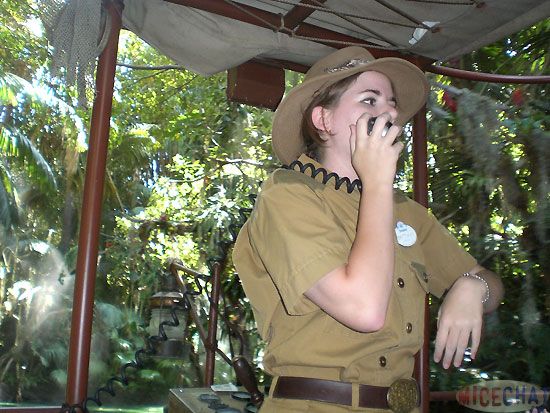 Our Skipper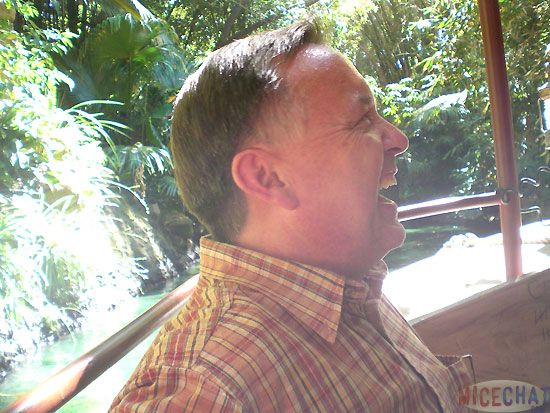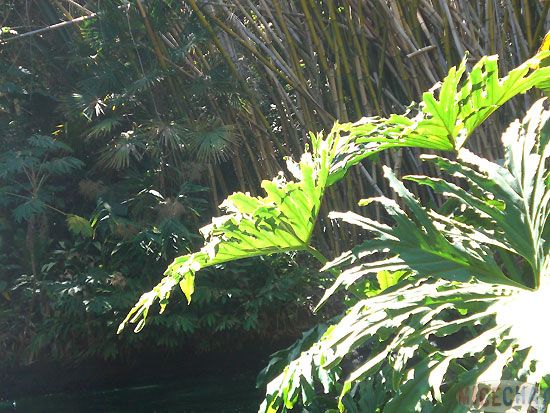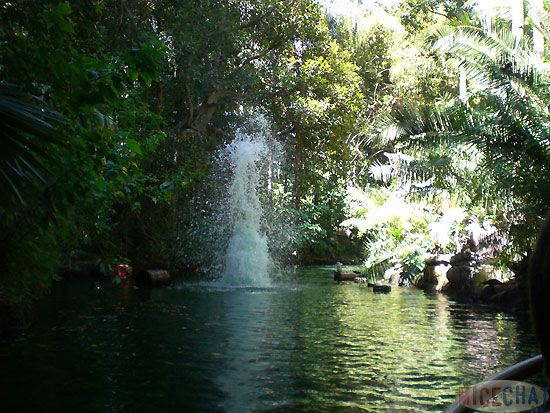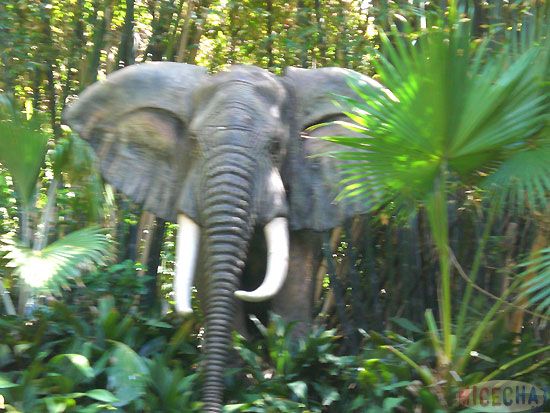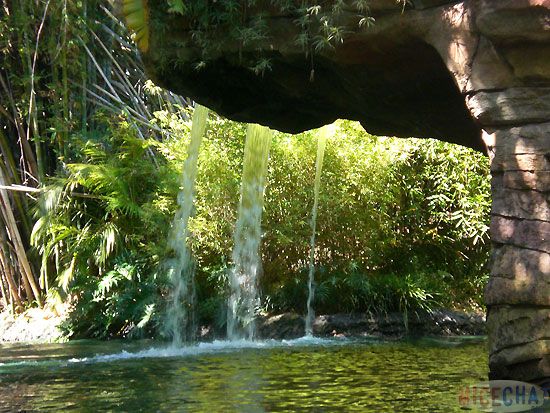 Backside of water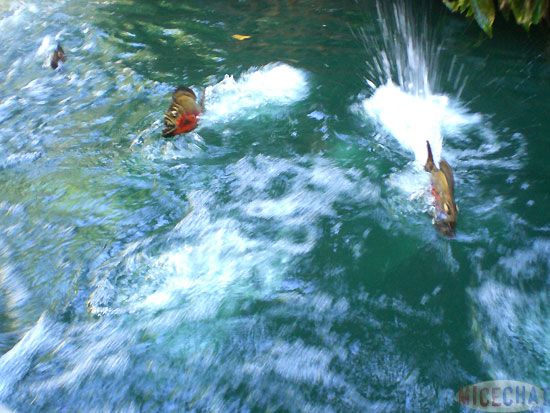 Piranah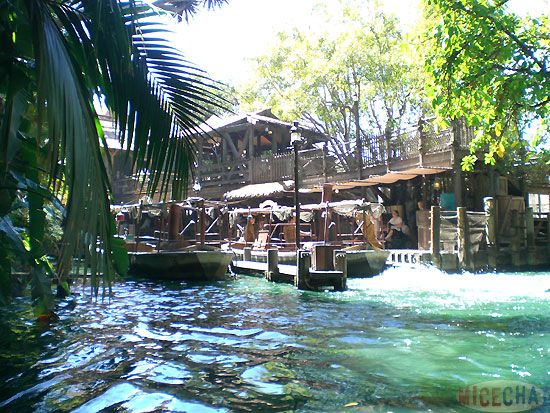 Back to the dock

We stood a the JC dock and said our goodbyes to the group.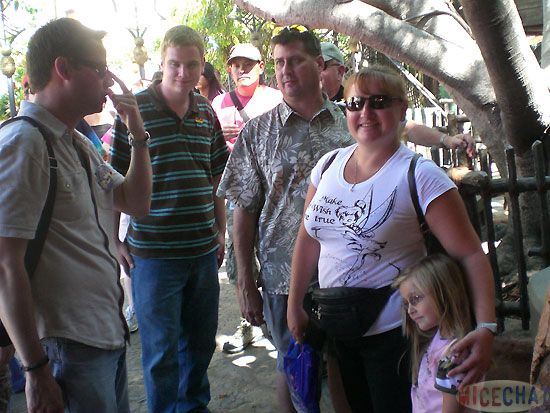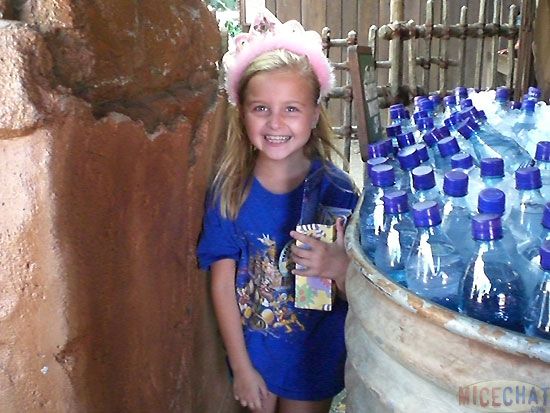 The birthday girl stays cool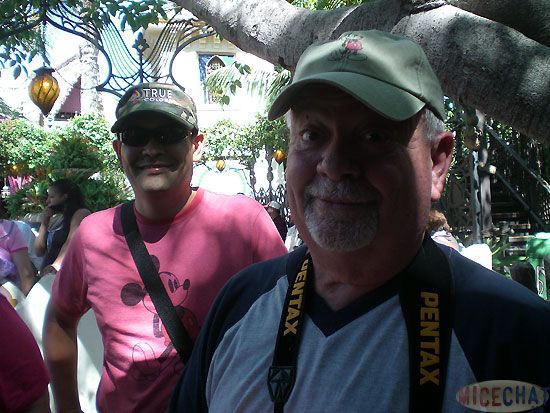 Doom BGI and MickeyMaxx

I suddenly produced Fast Passes for Space Mountain, thanks to Grumpy4, for Dusty and I. We decided that a spin around Space with our now group of 12 would be the perfect ending to the day.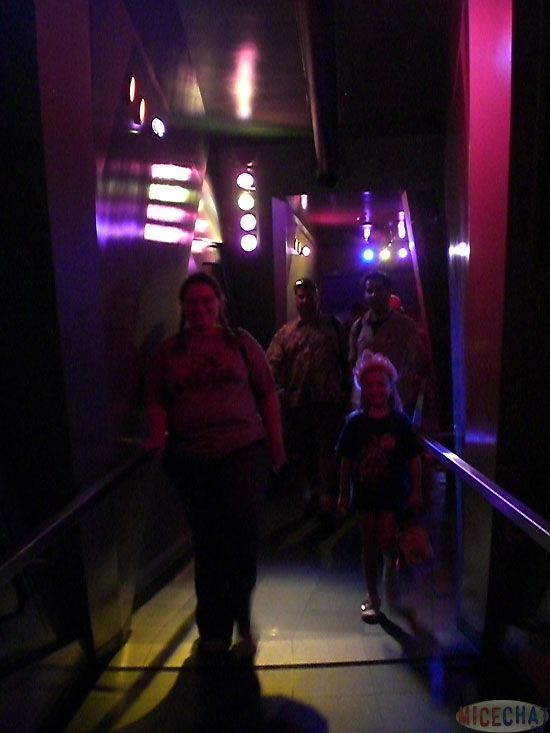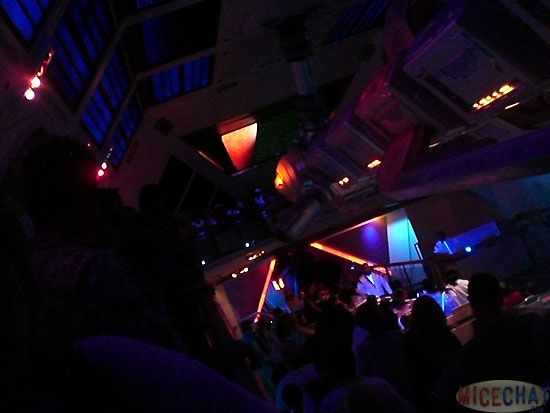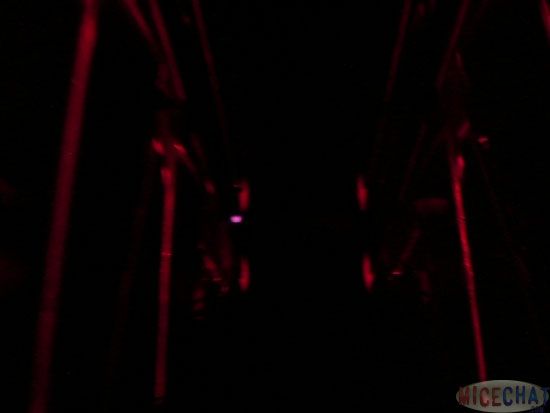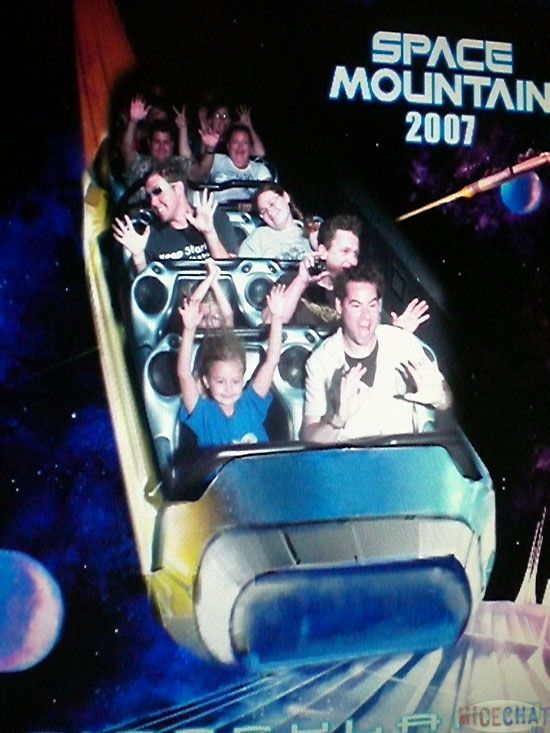 We put the Birthday kids up front. DLAzFan_1 and Dusty (yes we bought the pic)
It was now time to say goodbye. We made our way down Main Street, making our way around the Parade of Dreams, and out the front gate.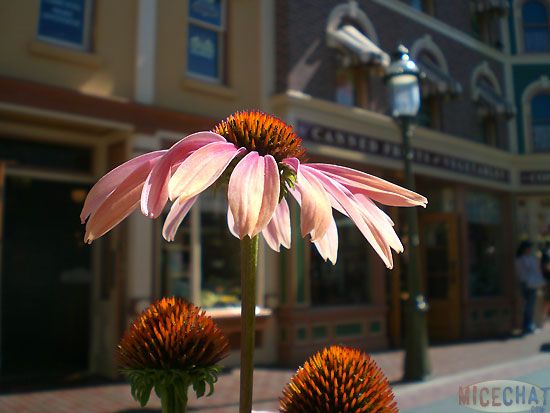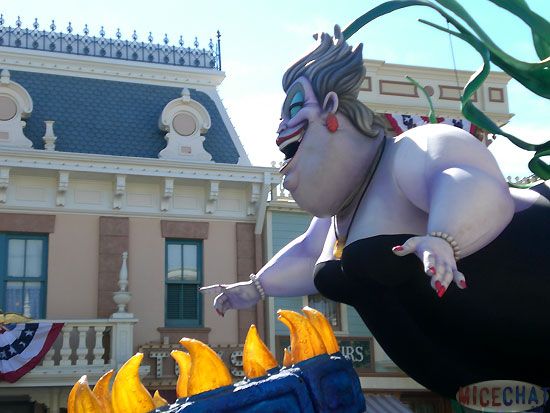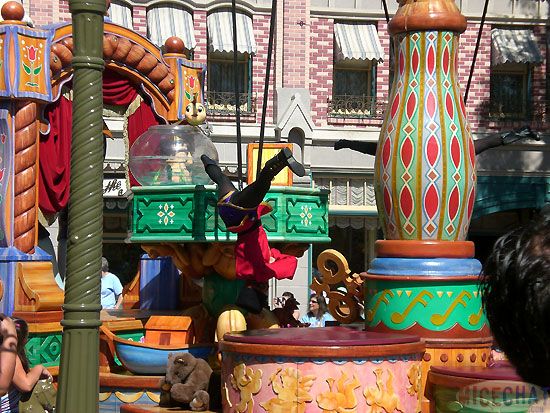 HELLO!


It was a wonderful day at the resort. It was very very hot, but the company made it more than worth it. It was so nice to spend time with our dear friends DisneylandAZFan, his wife and kids. Dusty was very touched by all the wonderful gifts and wishes for a happy Birthday and I appreciated that so many cared.

As we drove home, zooming down the freeway, Dusty looked down at the dashboard. Our Friends MickeyMaxx and Rixter left a little present on our windshield.
too funny.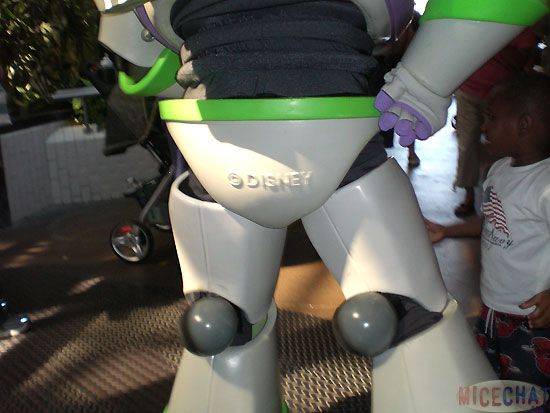 THE END!!!