Disneyland is truly a magical place. No really. There is a certain feeling a visitor gets walking down Main Street and seeing the relatively small but infinitely magical Sleeping Beauty's Castle in the horizon. One of my favorite parts of the park, New Orleans Square, exists only in Disneyland and is special even more for that very reason. This part of Disneyland holds my two top favorite rides, Pirates and Mansion. It also contains the very exclusive Club 33.

It is a rare treat to get the chance to visit Club 33. Membership is astronomically pricey and exclusive. However, Dusty, myself , and a few other lucky MC'ers were invited to dine for Sunday Brunch today. We JUMPED at the chance.

Wanting to make sure we were on time for our 11:15am reservation we arrived at the resort around 10:30. Parking Lot X was closed so we were forced to park in THE STRUCTURE.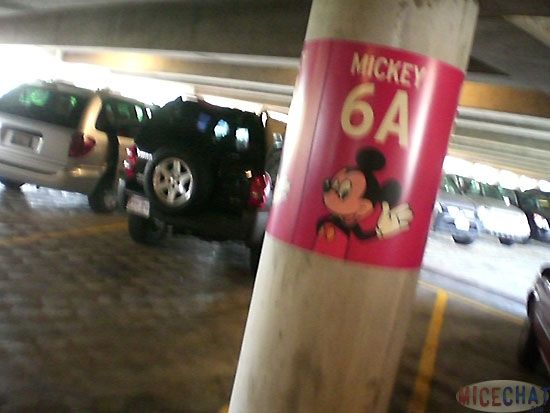 We actually got great spots on Mickey and headed to the trams.



Oh yeah, this is why we like parking lot X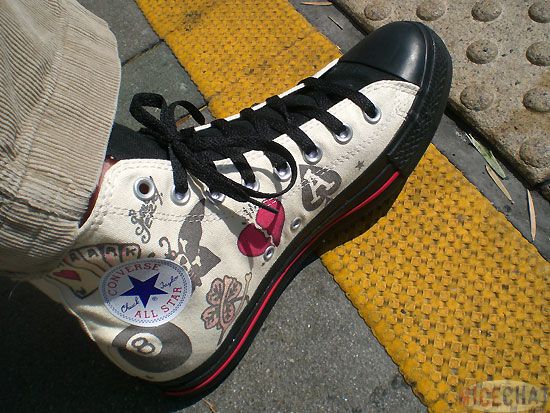 My Brand new Cons I bought for this special day

We got the the Esplanade and through the front gates quickly although it was now a little crowded.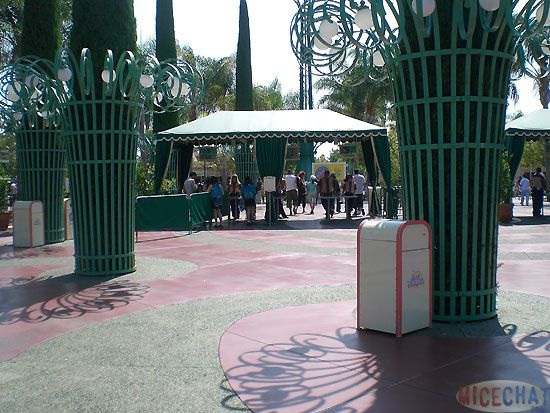 Security was efficient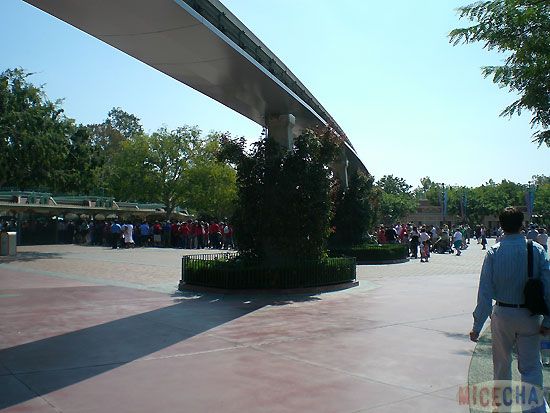 The lines stretched past the Monorail Track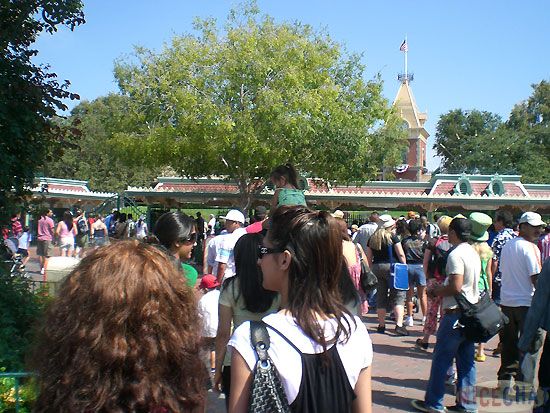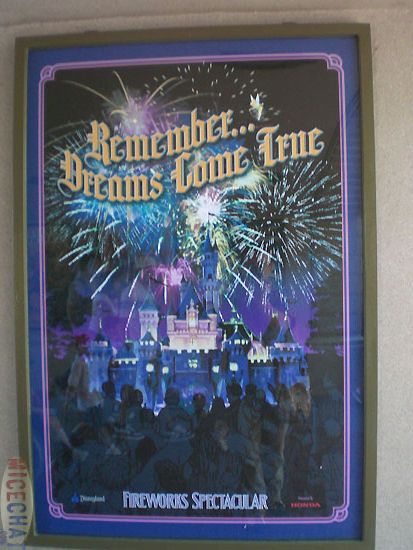 A beautiful new poster under the bridge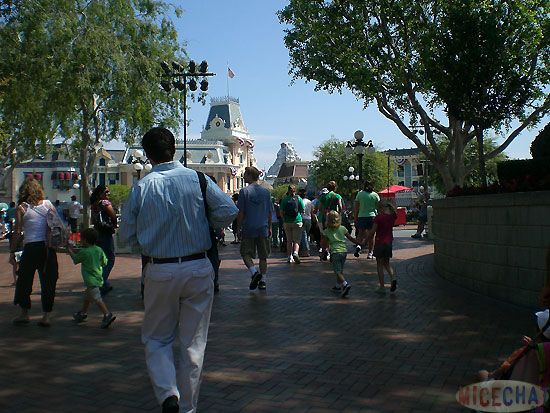 Entering Town Square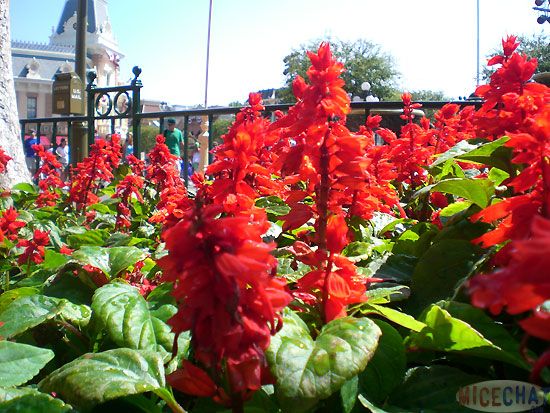 Salvia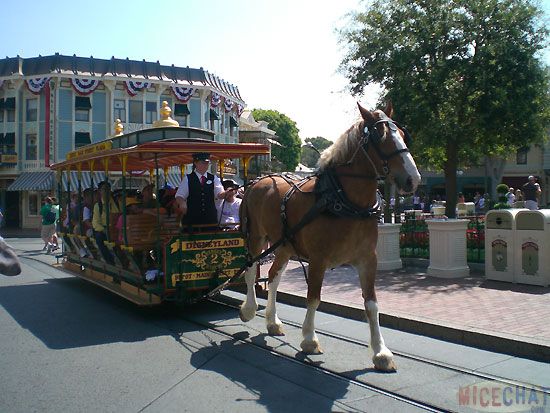 Hello there!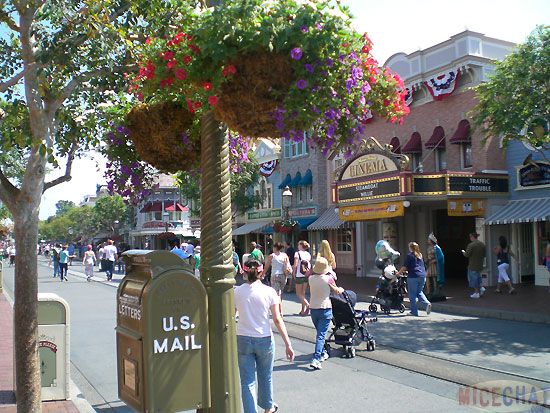 Main Street Cinema

We made our way up Main Street and headed directly to New Orleans Square.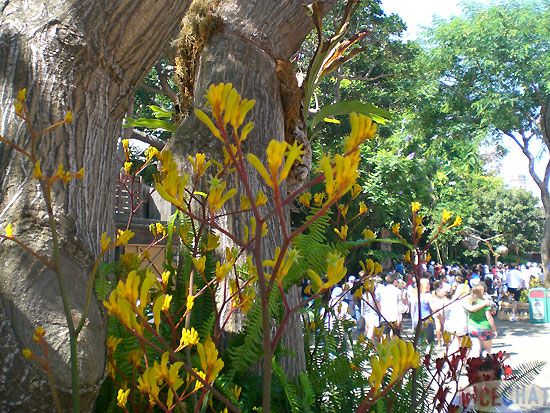 Monkey Paw in Adventureland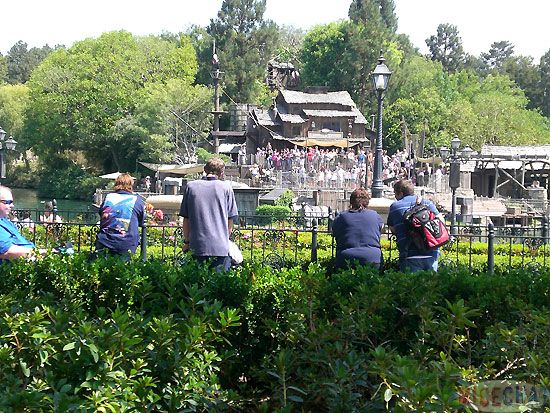 The stunt show was playing on the Island.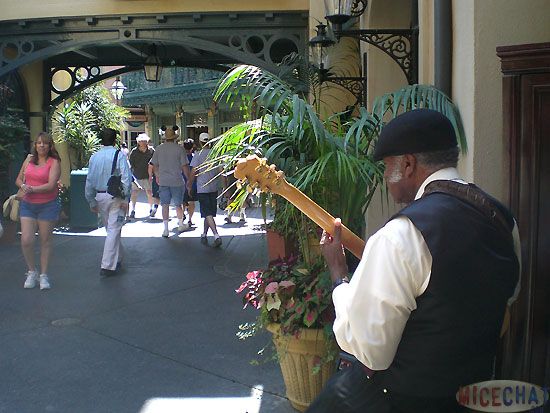 Dusty trying to find shade

Dusty and I grabbed some water and decided to relax in the shade somewhere. While Dusty played with his new iPhone, I wandered NOS.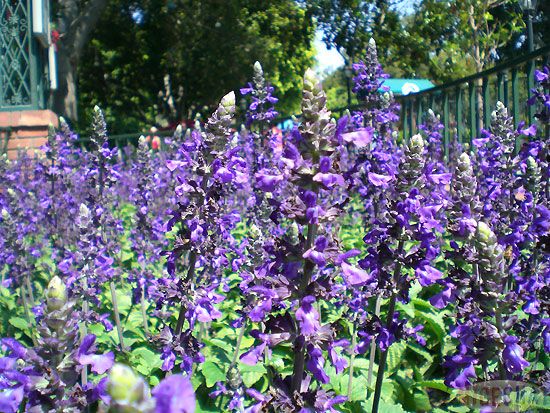 Purple Salvia in front of French Market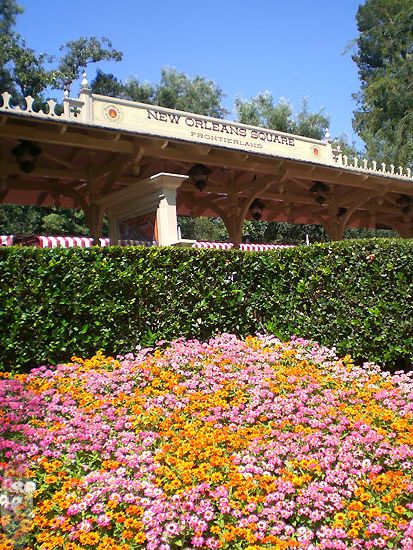 The NOS/Frontierland Train Station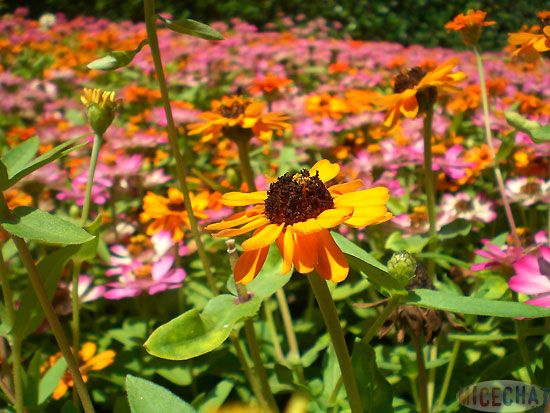 I forget what these are called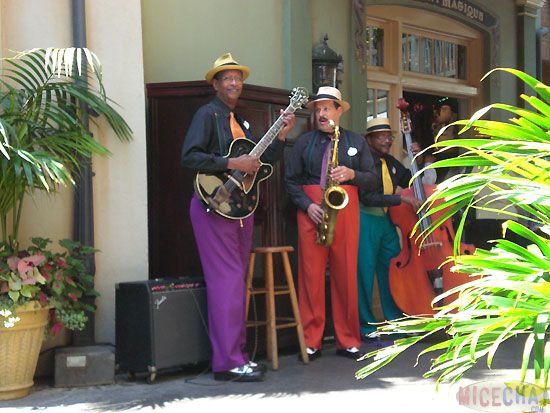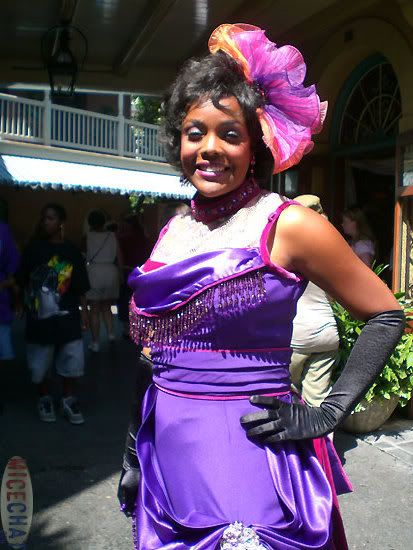 Queenie said hello to me and gave me some Beads. She's WONDERFUL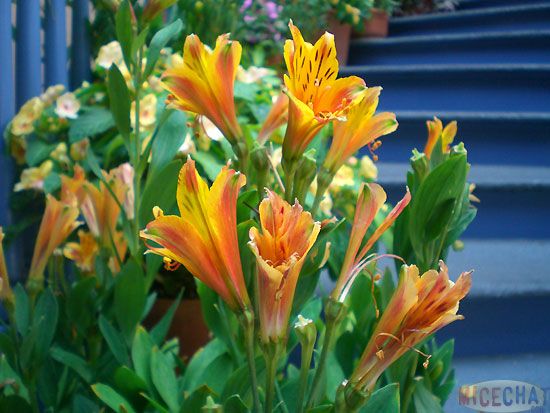 Alstroemeria in the Court of Angels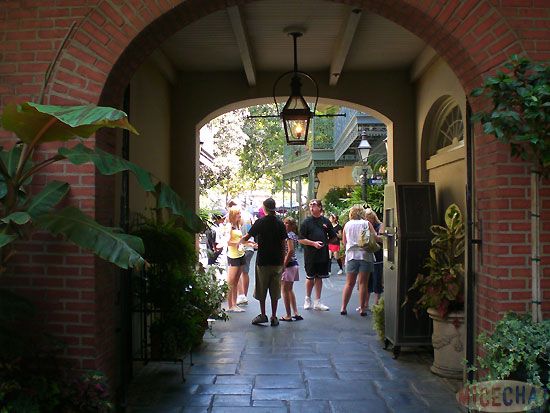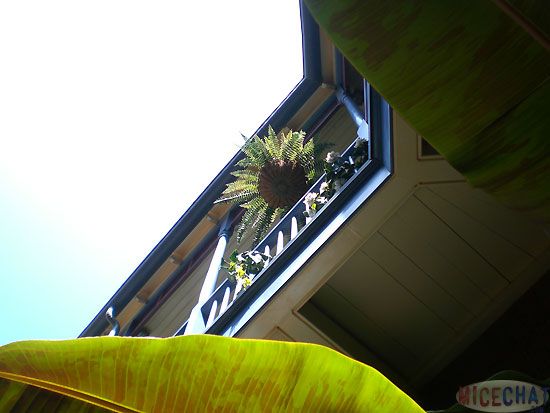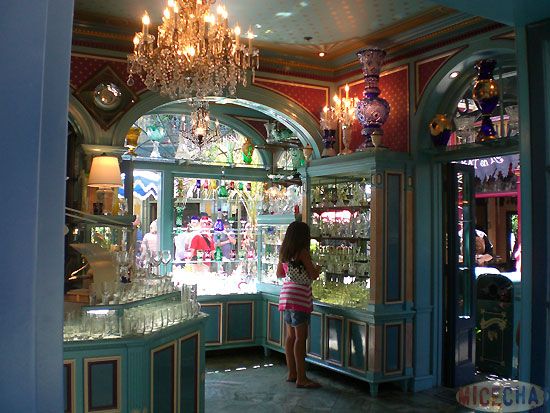 The Crystal Shop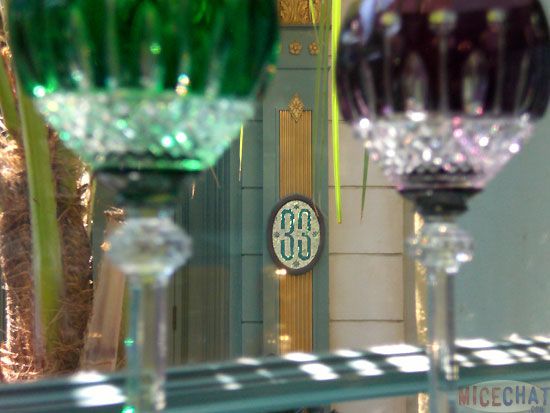 Spying the Club 33 door from the store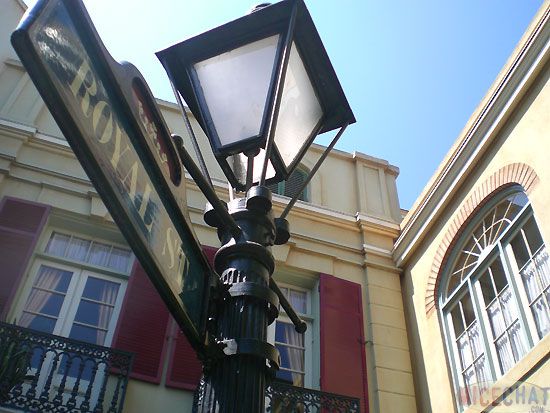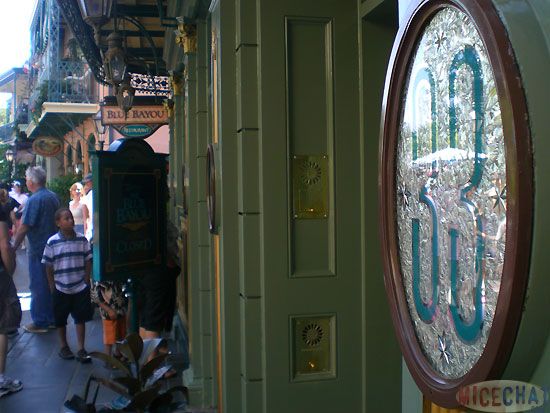 A closer look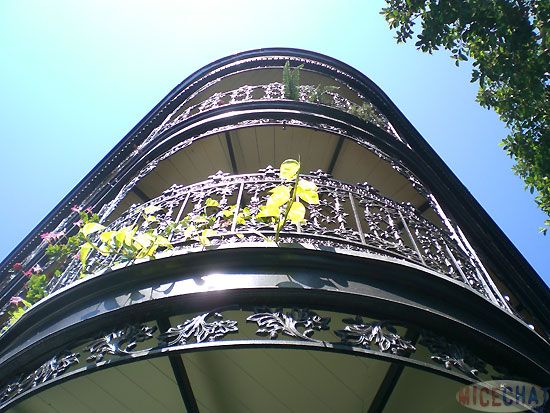 The Club 33 Balcony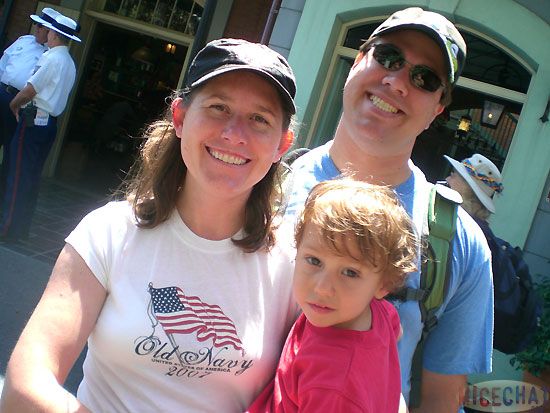 I ran into Matt Hammand and his wonderful family...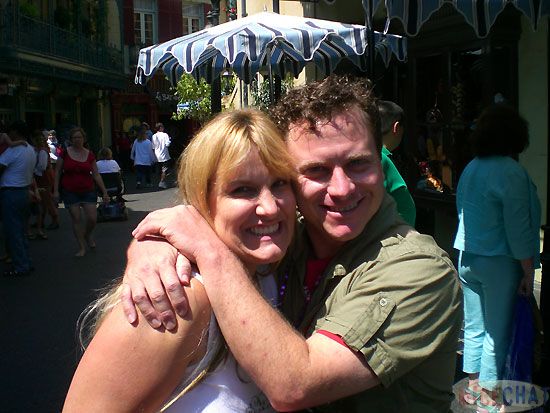 Along with the beautiful Princess buttercup

It was about 11:00am and the majority of our party met up with us.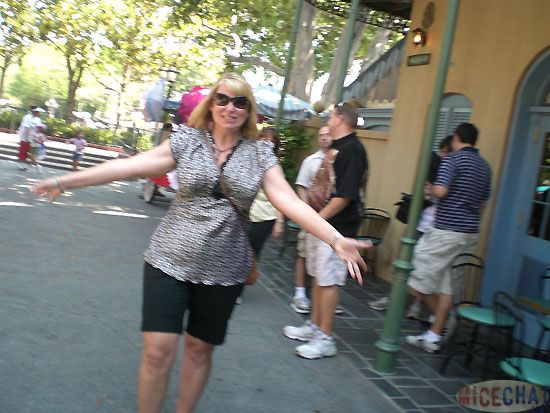 MtnGirl greeted me with... well, open arms.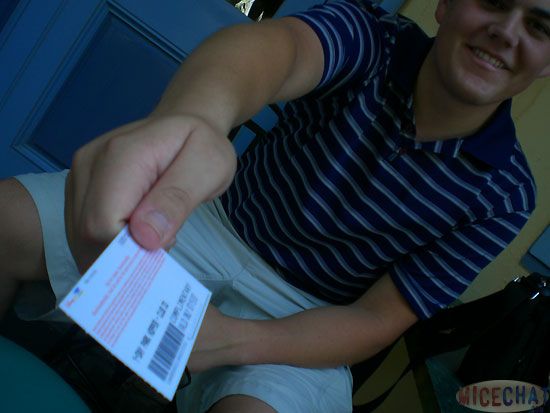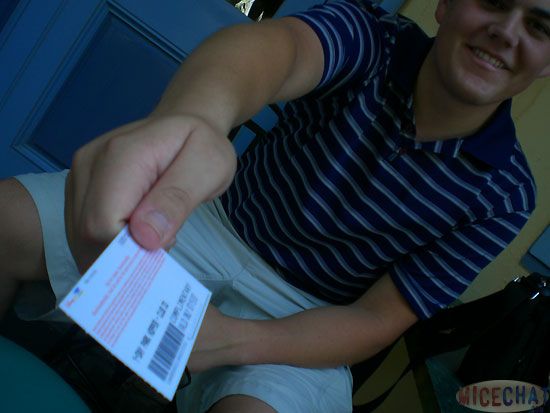 Here's your ticket into Club 33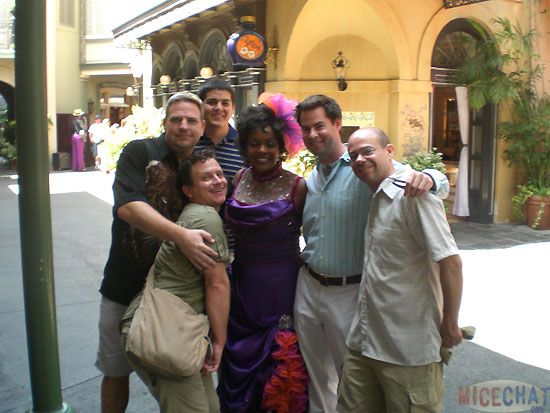 Queenie took a pic with us

Soon 11:15 rolled around and we all gathered near the Magical door to Club 33.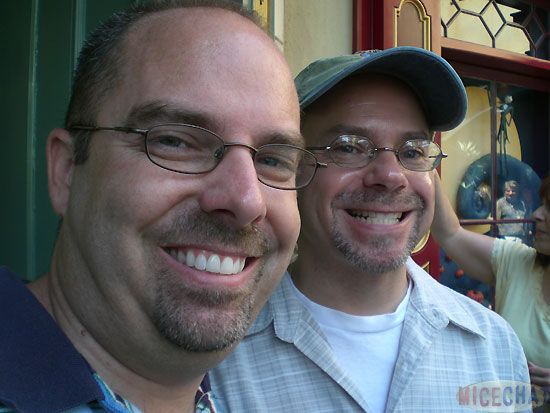 O-nut and Brian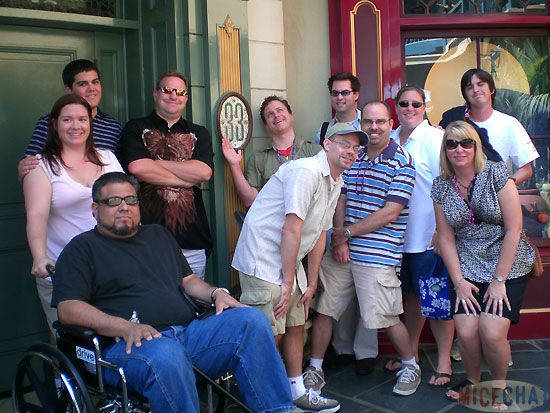 Our Group

We were buzzed in and Suddenly we were in another world.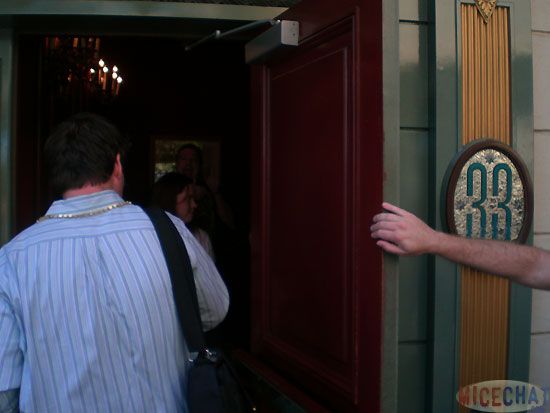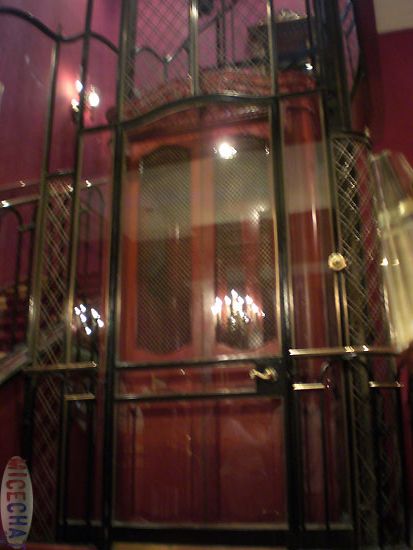 The elevator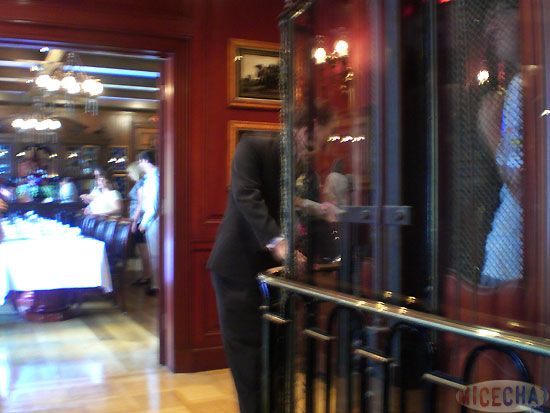 Some of our party being escorted out of the elevator while the rest take
seats in the Trophy Room.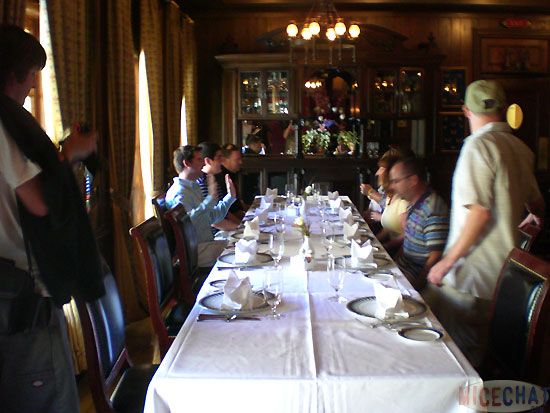 Our party was seated in the Trophy room and, after our drink and entree orders were taken, we were invited to enjoy the buffet.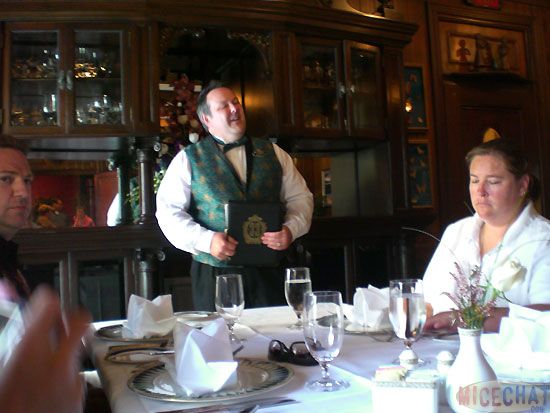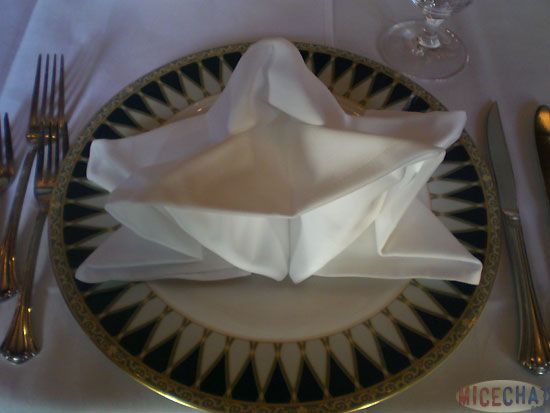 Our Napkins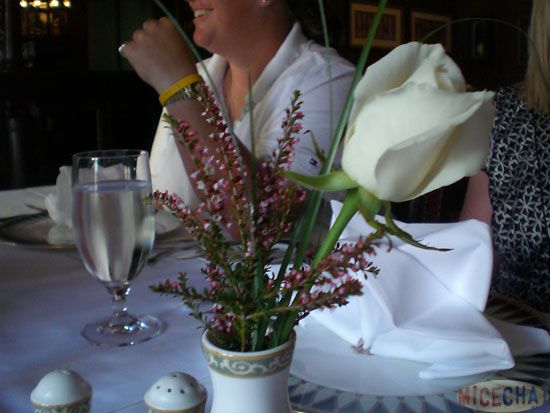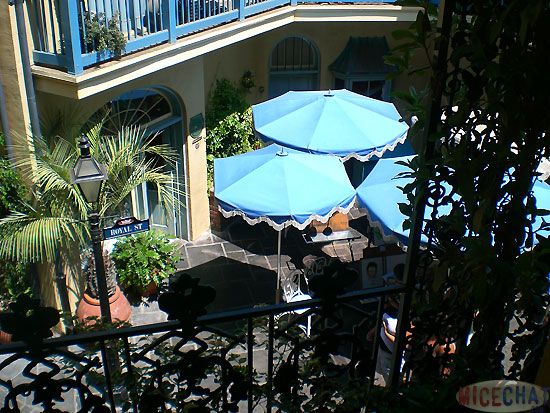 The View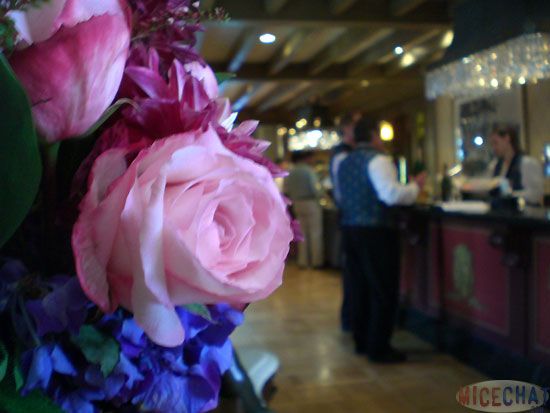 The Bar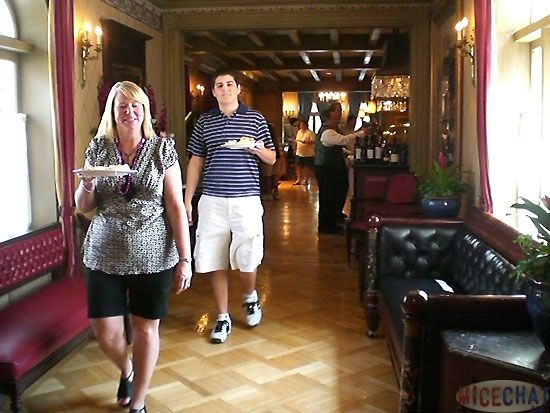 MtnGirl and Maseca returning to the trophy room after a visit to the buffet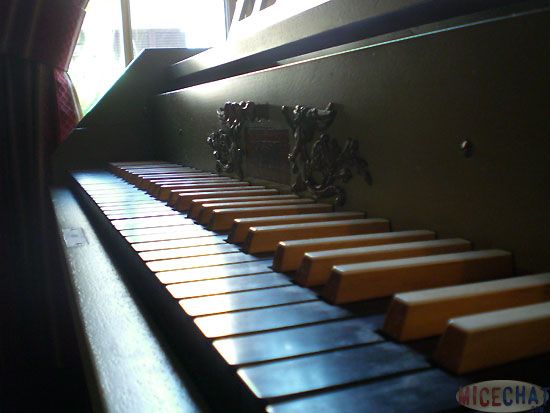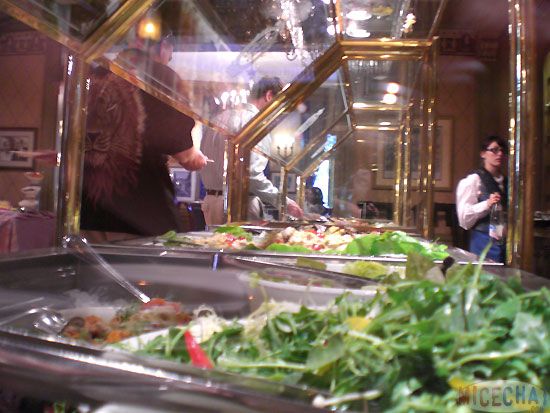 Salad. MMMMMMMM
When I arrived back at the table my Grey Goose Martini, two olives, up, was waiting for me. Yes, they serve alcohol in Club 33. Yes, IT WAS DIVINE!!!!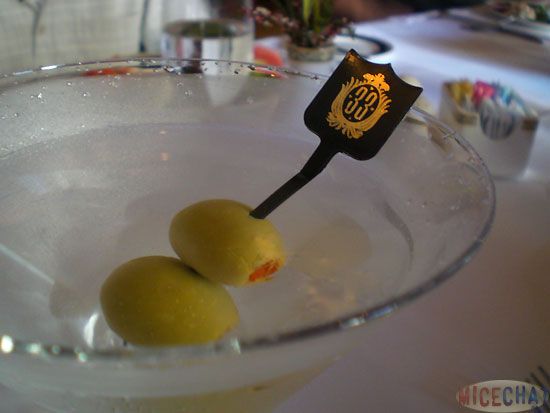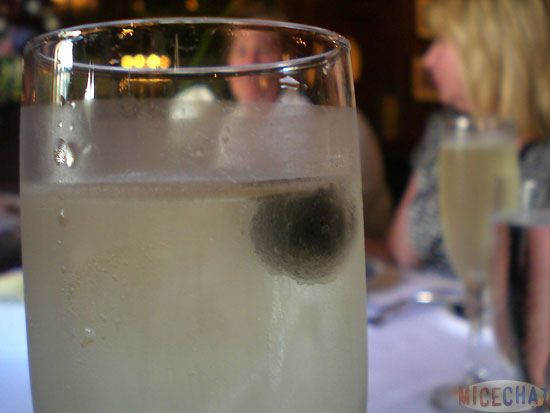 Dusty had a.. um... Blueberry in his brunch champagne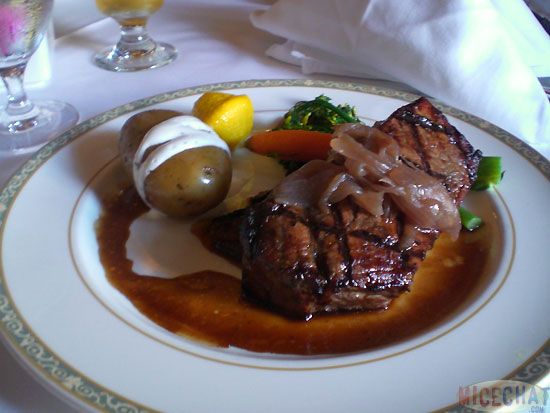 My meal arrives...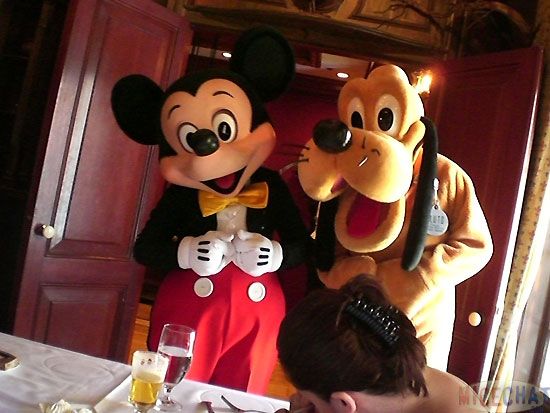 Then Mickey and Pluto showed up!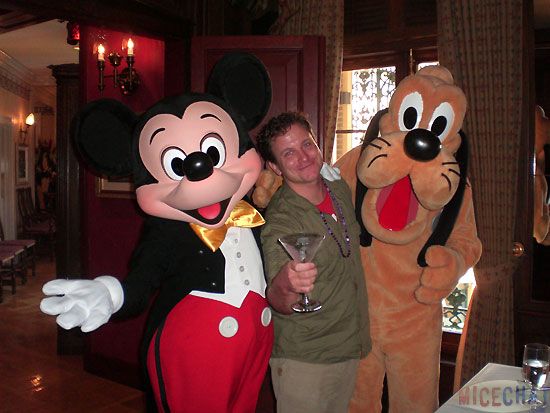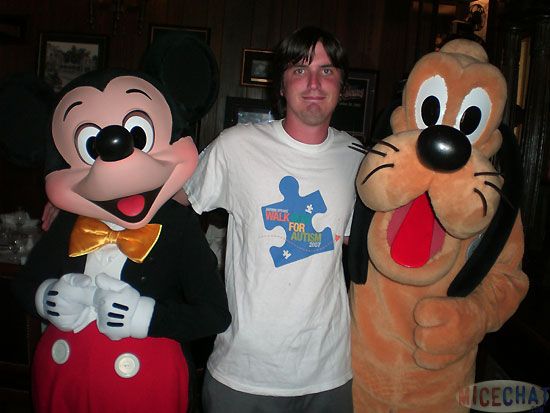 Hollywood1939 and co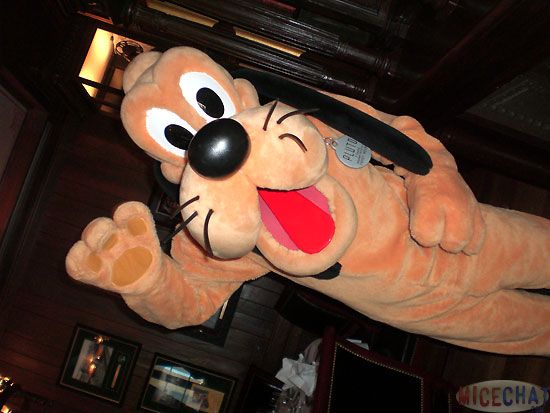 Pluto said HI! MickeyMaxx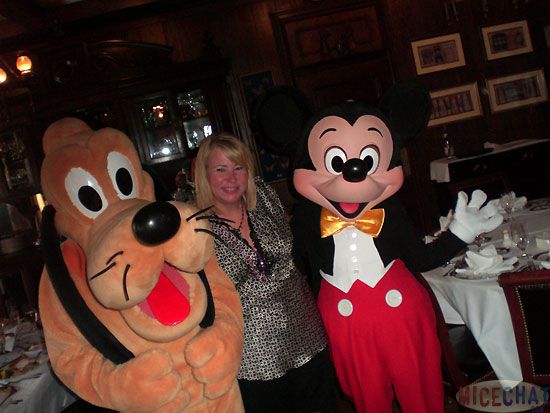 Mtngirl the birthday girl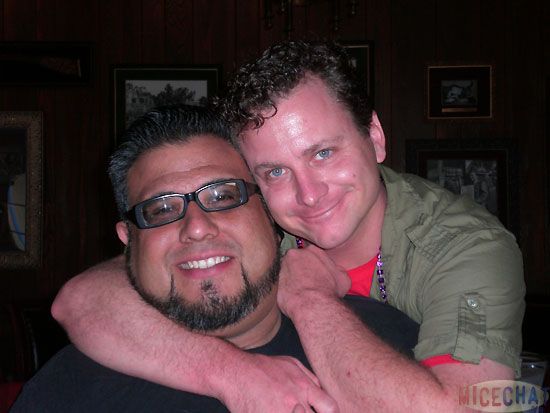 I love me some JustJohn
Time for the dessert buffet!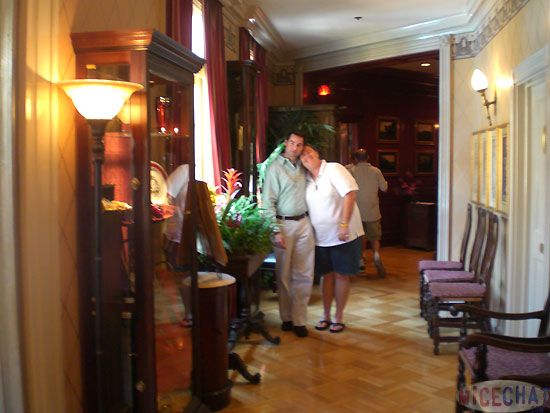 Dustysage and Grumpy4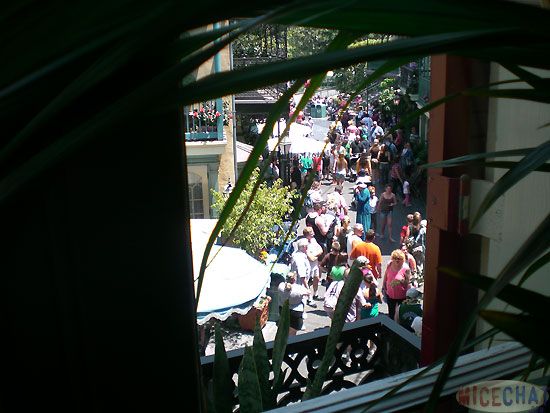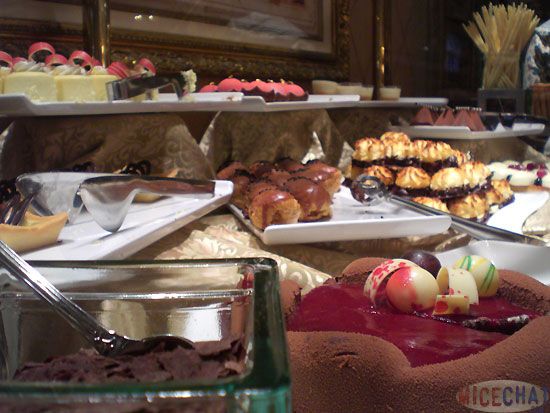 MMMMMMMMMMMMMMMMM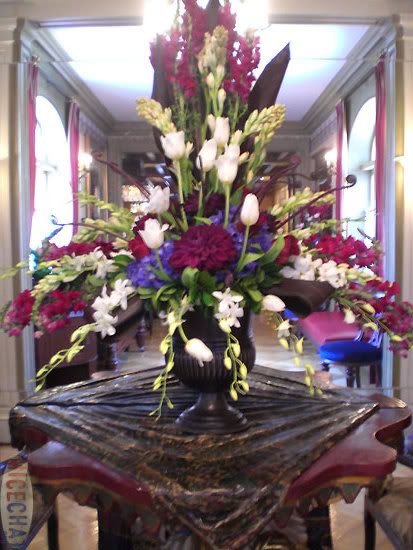 They're real, and they're spectacular!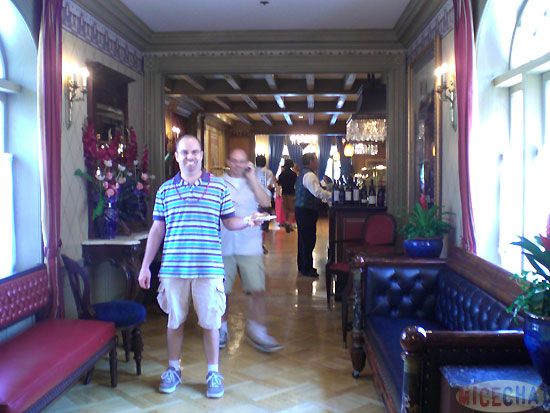 O-nut and Brian coming from the dessert buffet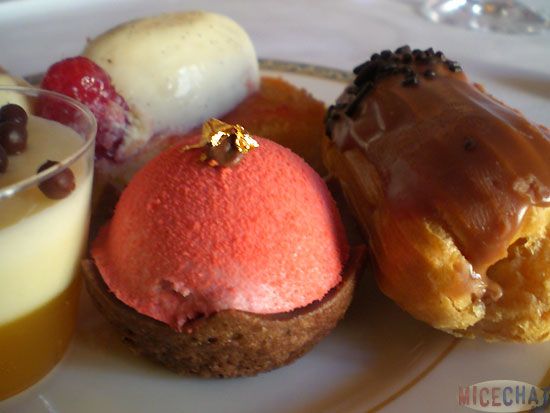 Where to begin?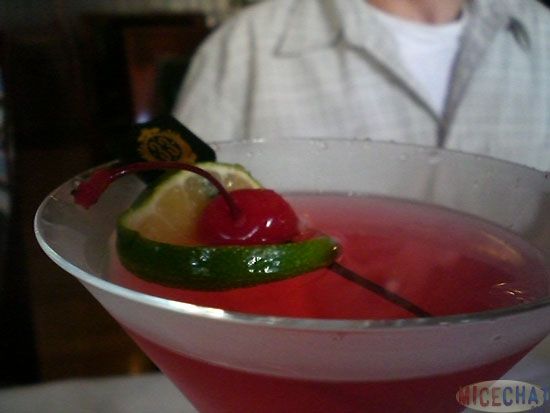 Brian's Cosmo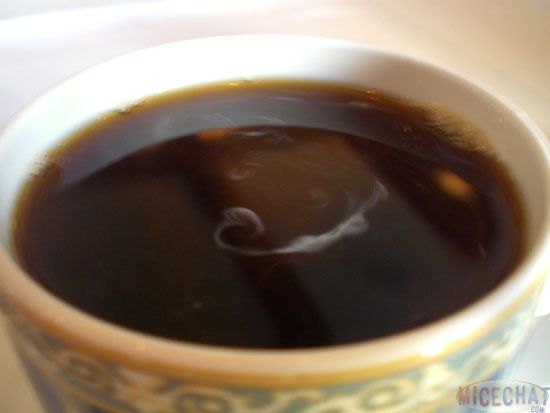 clouds in my coffee

After eating some of us took a walk around to the balcony above Cafe Orleans. It's so cool to walk around on the balconies that you otherwise only see from a distance.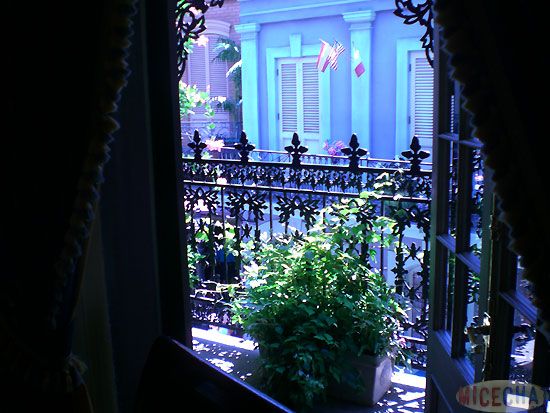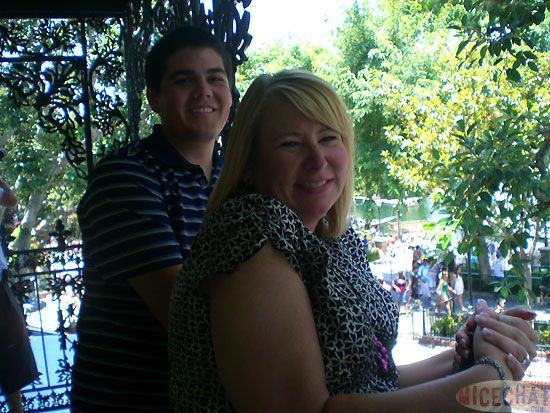 MtnGirl and Maseca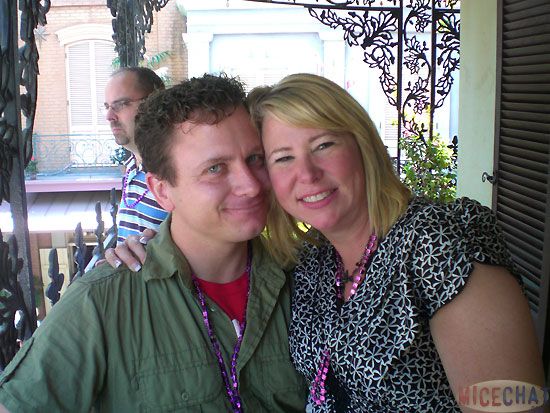 Fishbulb and Mtngirl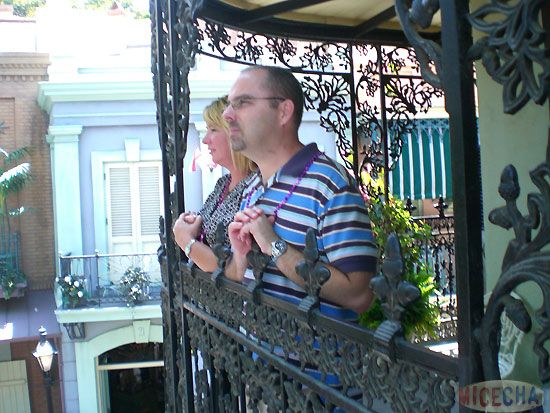 O-nut and MtnGirl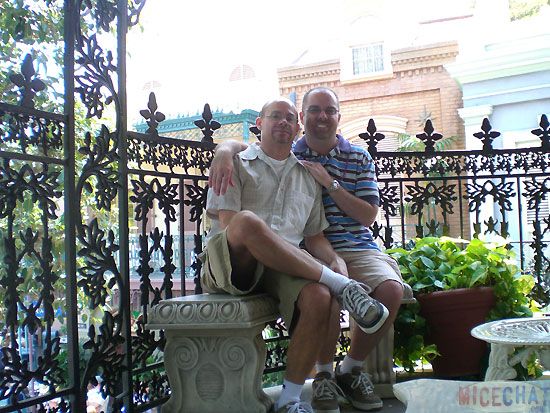 Brian and O-nut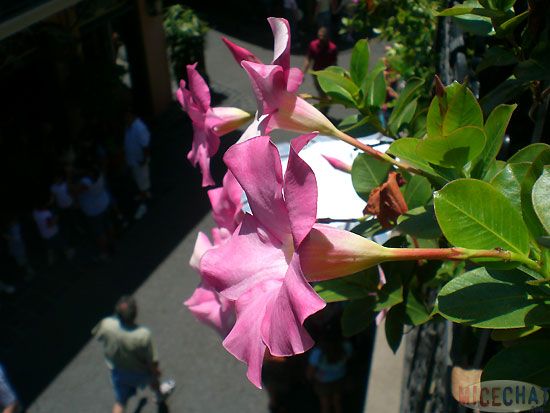 Trumpet vine on the balcony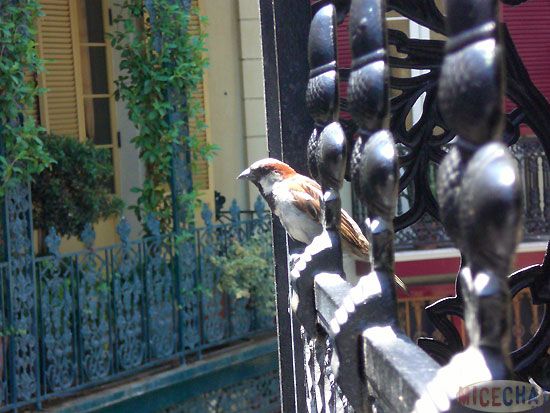 Lil' birdy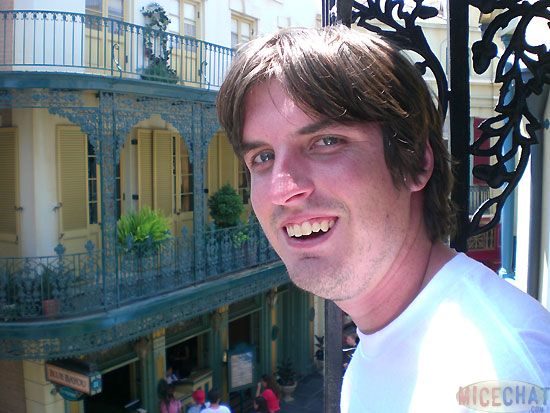 H'39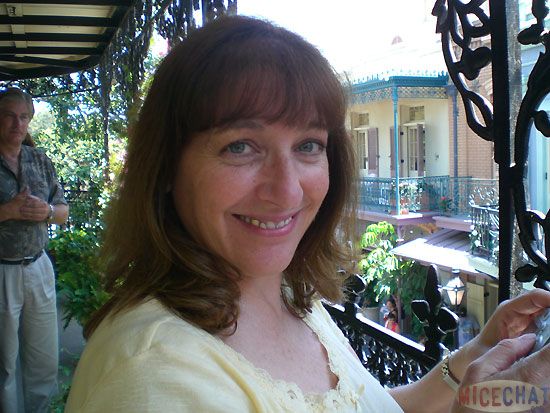 VillainsFan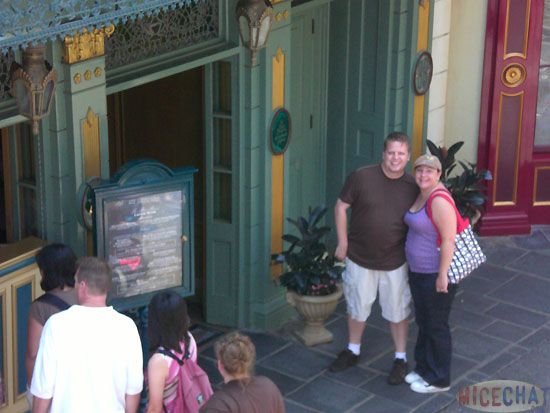 We looked down at Blue Bayou and saw some familiar faces;
Anders and Sunnygirl waved hello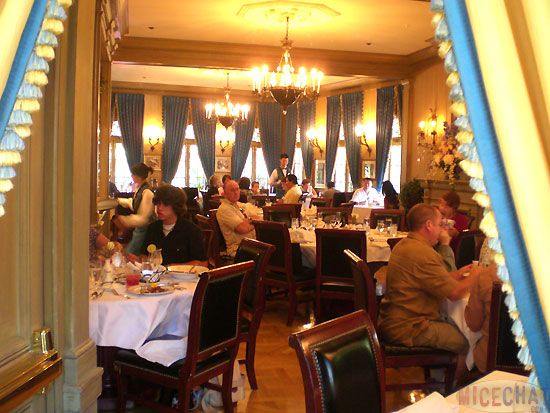 The Main Dining room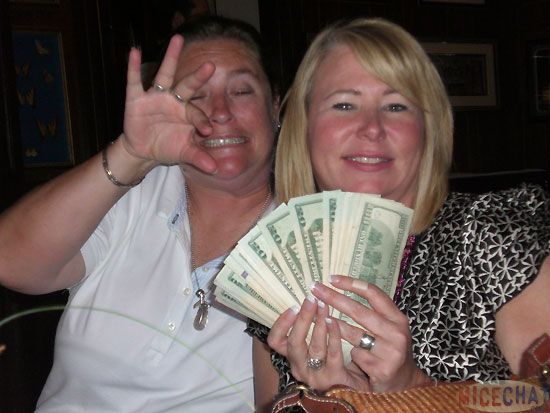 We pooled our money together to pay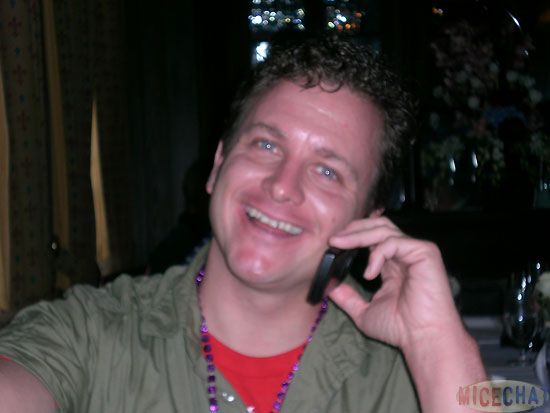 I called Fishmom to share the moment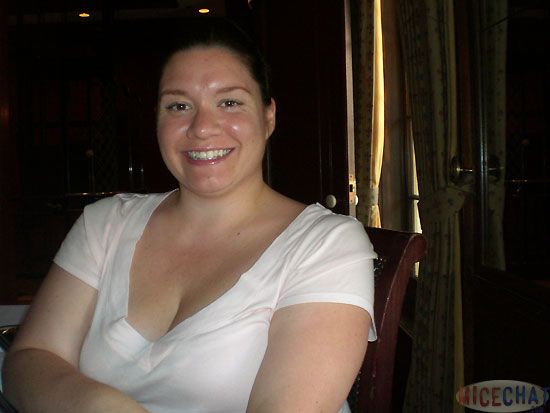 SimplySabrina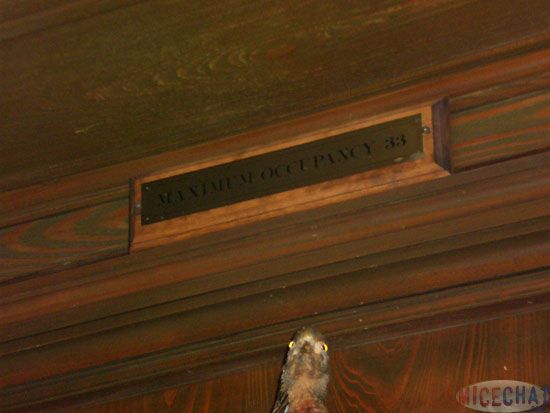 Funny sign in the Trophy room

Well it was time to go. But not before we all selected some C33 Merchandise.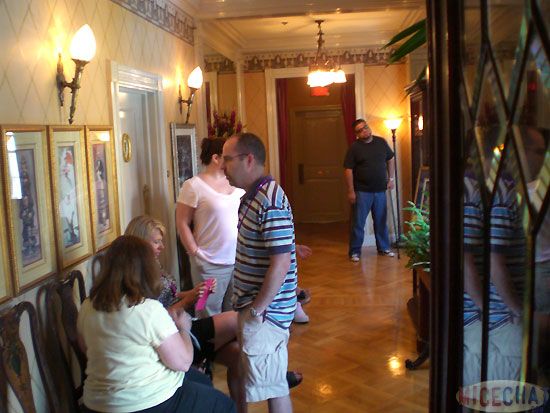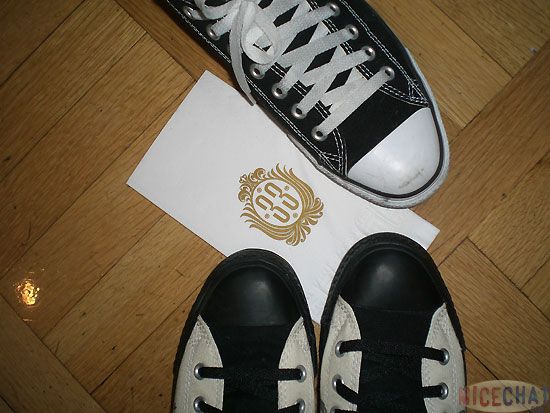 A small congress of the Cons, Club 33 edition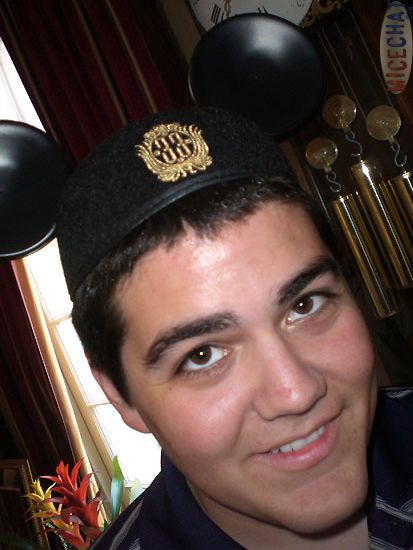 HUH?!?! What?!?!?!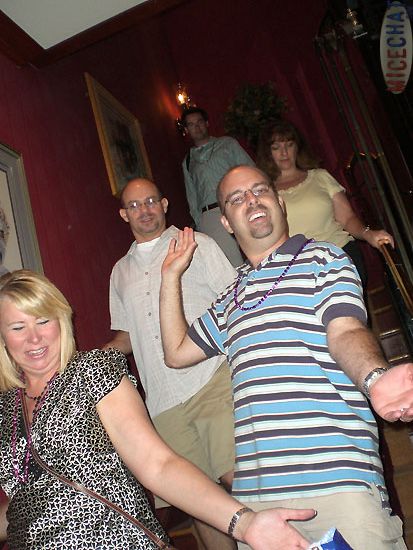 After such a wonderful meal the only thing we could think of doing was ride the best ride in the park.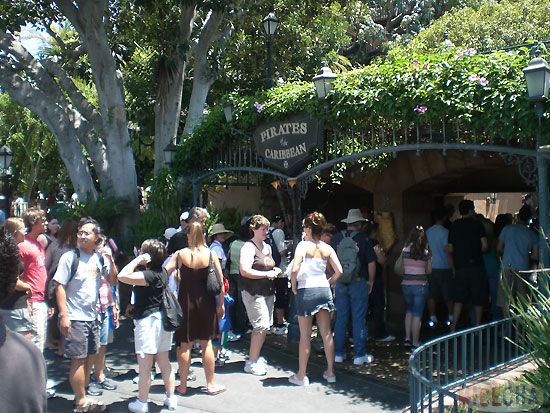 While in Line Aladdin was exiting the Disney Gallery and joined us in line. As we were about to board, Dusty called Yo Yo Flamingo and Big Piglet Fan. I had never met YYF and we had plans to ride Haunted Mansion together. They said they would meet us at the exit.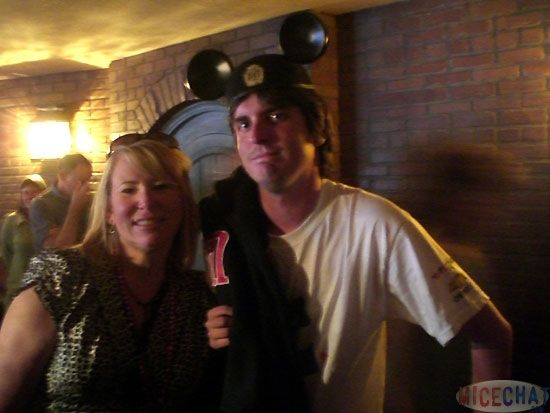 Mtngirl and H39
Maseca, MtnGirl and I took front row!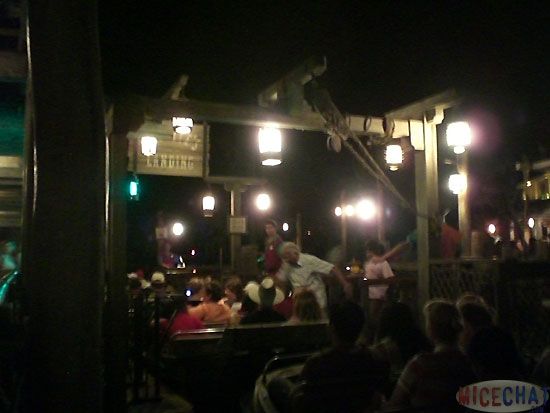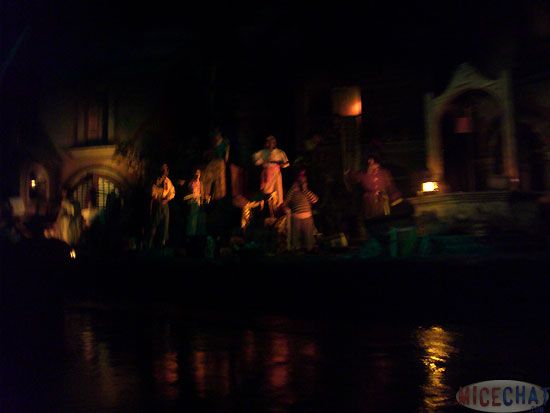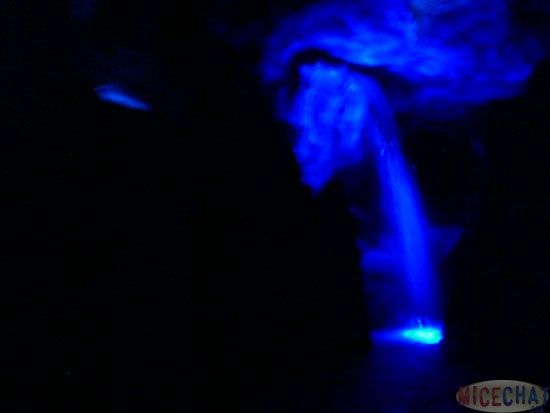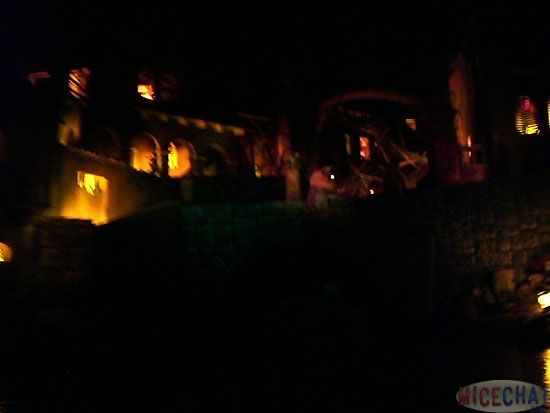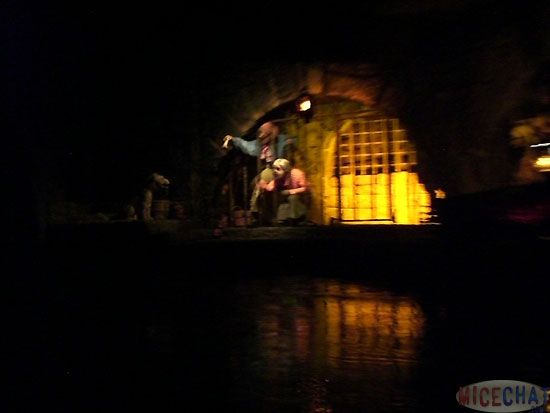 One of the Pirates had escaped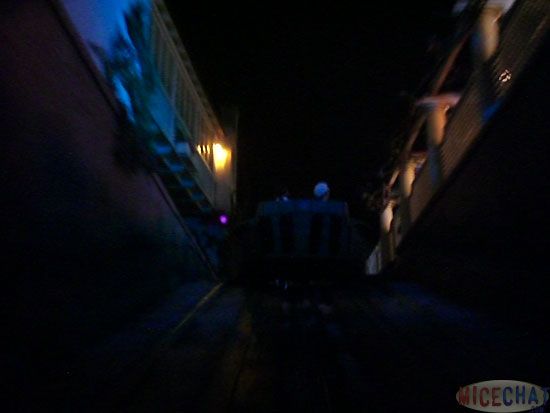 Up the waterfall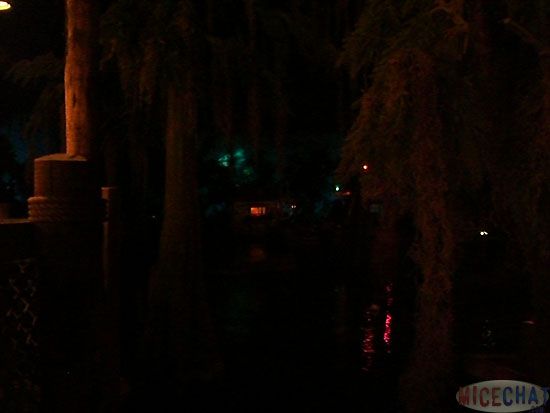 How fun to ride my favorite ride with such a sexy lady. Oh and Maseca. Maseca too.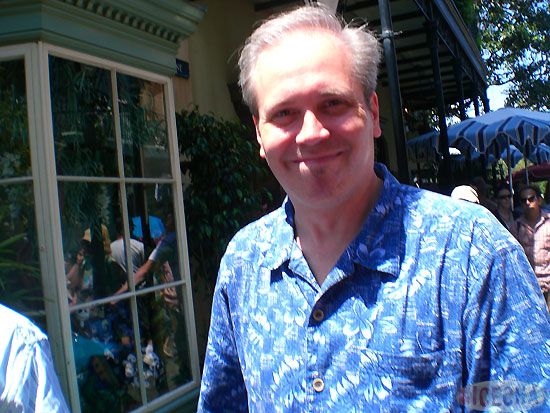 Aladdin said goodbye

We exited Pitrates and to the left, across from Cafe Orleans was BigPigletFan and YoYoFlamingo and Bill!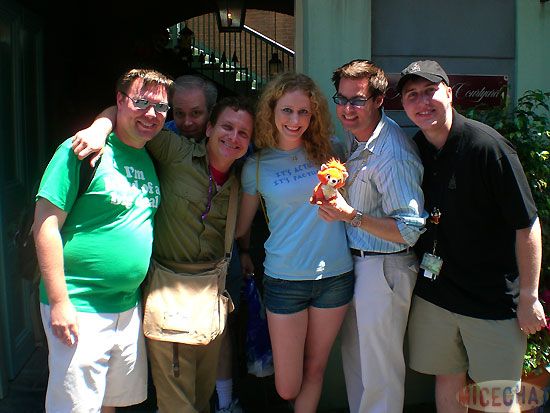 YoYoFlamingo, Fishbulb, BigPigletFan, Dustysage, Bill


more to come...