First of all, I thought I would give you a bit of the background leading up to July 14, 1995. My wife and I had always loved Disneyland. This is us on one of our first dates, which, of course, was at Disneyland...
And here we are looking oh-so-cool in our Mickey glasses on one of our favorite now bygone attractions:
...and in front of yet another bygone attraction...
And so it was that I decided to propose to my wife a couple years later at the Disneyland Hotel. Here we are earlier in the day...
(My wife was smiling...that was a good sign...)
And here we are in front of our Limo which picked us up in front of the DL Hotel that same night after she said yes...
This is us a couple of years after we were married. We had an animator friend who signed us in every once in awhile which really helped as we probably couldn't have afforded it back then...
It wasn't long before we began bringing our new family to Disneyland...
And our new family began to grow...
...and grow...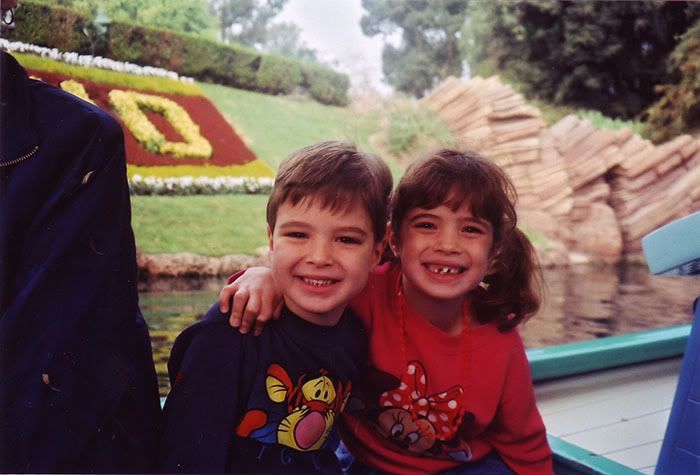 and grow...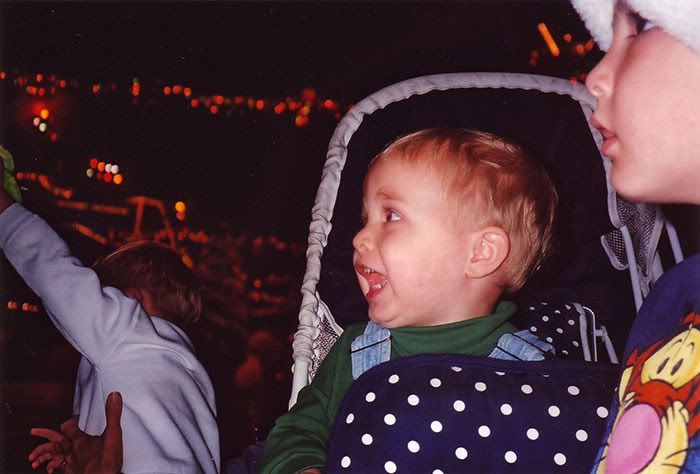 Until we finally saved up enough to make a trip to WDW: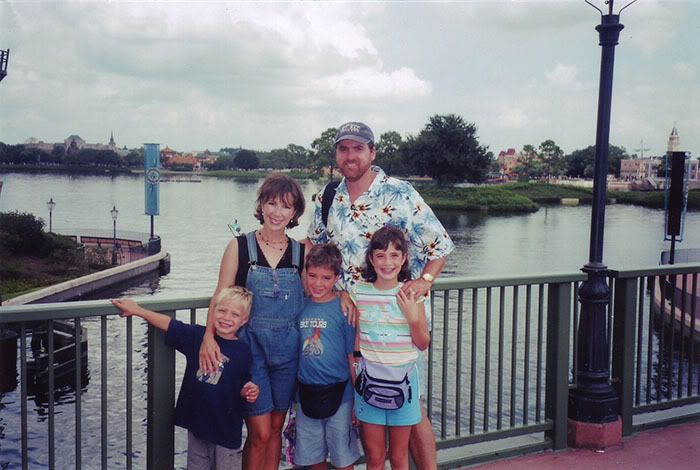 So...Disneyland has always been special to my wife and I, and now to our entire family:
So....what does all this have to do with July 14, 1995?
Coming up...